Daniel is a copywriter who has well and truly been bitten alive by the 'travel bug'. After ticking off several North American National Parks and exploring Europe by train, his sights are now set on South East Asia. Usually with at least one camera locked and loaded, you'll find Daniel wherever there are mountains, lakes or beaches.
Join us as we journey across the world, discovering our planet's most beautiful lakes, all with their own unique charm and characteristics.
From the mesmerizing Melissani Lake in Greece with its dual chambers to the stunningly clear waters of Lake Tahoe, you'll want to add these to your bucket list!
Lake Como, Italy
A rarity among lakes, Lake Como proudly holds the distinction of having captivated travelers since ancient times, a truly timeless hotspot for tourists. Vacationers are still traveling far and wide to visit, both for the natural beauty and luxury hotels. Plus, it doesn't hurt that George Clooney, Julia Roberts, and David Beckham all own homes in the picturesque region!
Lake Pehoé, Chile
Not a lake for swimming, with temperatures rarely exceding 60 degrees, Lake Pehoé in Chile will still leave you breathless. Surrounded by imposing mountains and vibrant greenery, the sight of these icy blue waters will leave a lasting impression on you.
Crater Lake, USA
With a depth of 1,943 feet, Crater Lake stands as America's deepest lake. The journey offers its own wonders. If visiting in the fall, you can expect to start your drive in warm(ish) weather before snowflakes dot the horizon and a white paradise forms. The lake's water comes entirely from rain and glacial runoff, creating one of the cleanest-looking lakes in the world.
Attabad Lake, Pakistan
Attabad Lake was born out of a deadly disaster. In 2010, the village of Attabad in Pakistan was flattened and buried by a landslide. Displacing thousands and killing 20 people, the area of the former village quickly filled with water, and Attabad Lake was created. The turquoise waters now attract visitors from around the world, with hotels and campsites rapidly popping up to accommodate the new levels of tourism.
Melissani Lake, Greece
Melissani Lake stands out as one of the world's most interesting lakes, having two chambers, one covered with striking stalagmites, the other open and showering the waters with sunshine. Known as the Cave of Melissani, the area is relatively new to tourists, opening in the early 1960s. To reach the cave, you'll need to hop aboard a canoe and paddle out to it. Don't let that put you off; the effort is well worth the reward!
Moraine Lake, Canada
Home to some of the world's most beautiful lakes, Banff National Park is a haven for those who love still water. Most visitors head straight to Lake Louise, but Moraine Lake is arguably the better choice. Slightly less crowded and with vivid blue water, you'll never forget the first time you laid eyes on Moraine Lake.
Lake Atitlán, Guatemala
The Guatemalan Highlands offer something for every kind of traveler, from adventurous hikes up to the San Pedro volcano to exploring old local villages and tasting the traditional cuisine. But it is Lake Atitlán that is the centerpiece of this beautiful area of the world. When the sun shines, the water takes on an almost unreal appearance. During the summer season, those who visit can indulge in the pleasure of swimming, kayaking, and other water sports.
Lake Tahoe, USA
With its origins going back millions of years to the Ice Age, Lake Tahoe is one of the most impressive alpine lakes in both America and Canada. Thanks to its crystal (and we mean crystal) clear waters, beautiful mountains, and luxury ski resorts, Lake Tahoe has established itself as a must-visit spot when traveling across the States.
West Lake, China
Since 2011, China's West Lake and the surrounding Hangzhou region have been recognized as a UNESCO World Heritage Site. With a shoreline spanning 9.3 miles and temples, pagodas, and even islands scattered in and around the lake, the region has been "inspiring poets, scholars, and artists since the 9th century," according to UNESCO.
Lake Bohinj, Slovenia
The little brother to Lake Bled, Lake Bohinj offers a quieter, more adventurous escape for travelers. Tucked in Triglav National Park, you can enjoy mountain biking, stand-up paddleboarding, and even paragliding, all with a view of the stunning lake.
Lac de Sainte-Croix, France
Tracing the path of France's Verdon River, a turquoise Alpine waterway meandering through the Gorge du Verdon, you'll find yourself at Lac de Sainte-Croix. Although it is a man-made reservoir, it has plenty of natural beauty and endless entertainment. Jump aboard a kayak for a spin around the lake or simply grab a good book and lay on its white sandy beaches to relax.
Rakotzsee, Germany
If you head two hours south of Berlin, you'll find yourself entering a fairytale land. Rakotzsee is home to one of the most picturesque scenes in the world. Rakotzbrücke, also known as "Devil's Bridge" (less fairytale!), is a man-made 19th-century stone bridge that reflects the perfect circle on the waters below.
Lake Ohrid, North Macedonia
Once an unknown gem, Lake Ohrid has been growing in popularity over the last decade. Next to the town of Ohrid, a beautiful other-worldly area, complete with cobbled streets and cozy pubs, Lake Ohrid is one of the deepest lakes in Europe. With activities ongoing throughout the year, it's the perfect destination for those looking to unwind by tranquil waters.
Hutt Lagoon, Australia
You have to see it to believe it; Hutt Lagoon in Australia transforms from a crimson red to champagne pink to deep purple throughout the day and in different seasons. The salty-watered lake is particularly beautiful during sunrise and sunset when its colors are most vibrant.
9 Day Trips From Virginia Beach Full of Rich History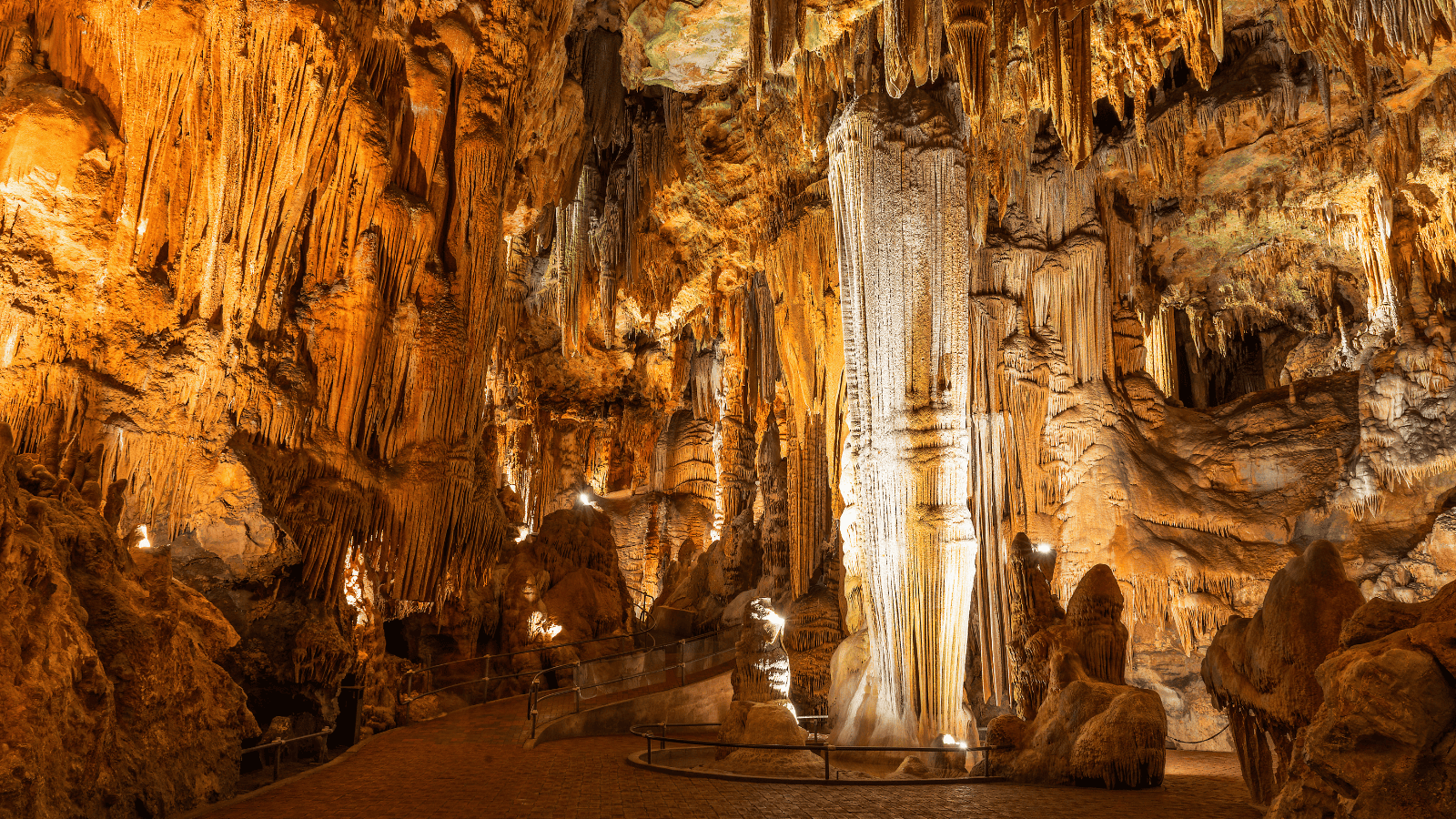 Discover the top day trips from Virginia Beach that offer a perfect escape from the hustle and bustle of the city. From exploring the historical sites of Colonial Williamsburg to witnessing the wild ponies on Chincoteague and Assateague Islands, this article has something for everyone. So, plan your mini-vacation now and explore the best of Virginia's gems!
16 Aesthetic Beach View Day Trips From Santa Barbara
If you're planning a trip to Santa Barbara, don't miss out on exploring the nearby destinations that offer something for everyone. From hiking in the Los Padres National Forest to relaxing on the beaches of Avila Beach, you'll enjoy this list of the best day trips from Santa Barbara. Whether you're a wine enthusiast or a film buff, there's something for everyone on this list of exciting day trips.
10 Day Trips From Gainesville
If you're planning a trip to Gainesville, Florida, don't miss out on exploring the nearby destinations that offer something for everyone. From the historic city of St. Augustine to the beautiful beaches of Daytona and Cedar Key, we've compiled a list of the best day trips from Gainesville. Whether you're an outdoor enthusiast or a history buff, there's something for everyone on this list of exciting day trips. So, plan your mini-vacation now and explore the best of Florida's gems!
Best 16 Day Trip Spots From Myrtle Beach
If you're planning a trip to Myrtle Beach, South Carolina, don't miss out on exploring the nearby destinations that offer something for everyone. From the charming fishing town of Murrells Inlet to the historic city of Charleston, this article has compiled a list of the best day trips from Myrtle Beach. Whether you're a beach lover or a history buff, there's something for everyone on this list of exciting day trips. So, plan your mini-vacation now and explore the best of South Carolina's gems!