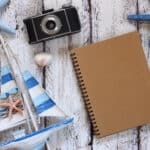 Elizabeth is an experienced traveler and writer with bylines in several popular travel publications. She currently co-owns a small digital travel publication and spends her free time writing, taking photos, and traveling.
Prepare to step into a storybook world with these 11 enchanting towns that will transport you to a fairytale realm. From charming castles and cobblestone streets to majestic mountains and medieval architecture, these destinations offer a perfect escape from reality.
Explore our list of the most magical towns around the world and get ready to live out your happily ever after.
Český Krumlov, Czech Republic
With its iconic castle, charming cobblestone streets, and breathtaking backdrop of the Vltava River, it's a place that inspires fairytales and folklore. Visitors can explore this UNESCO World Heritage Site on foot, enjoying the picturesque architecture and quaint shops and cafes, or take a romantic boat ride on the winding river.
Sintra, Portugal
Nestled in the lush forestry surrounding Lisbon, this town features colorful palaces, enchanting gardens, and a romantic castle. Take time to explore the grounds of Quinta da Regaleira while you're here, as it's a wonderland full of delightful surprises and an eerie underground spiral staircase.
Rothenburg ob der Tauber, Germany
Nestled in the heart of Bavaria, Rothenburg ob der Tauber is surrounded by ramparts and watchtowers. It's a medieval town that has preserved its historic charm and boasts impressive Christmas markets, which attract visitors from all over the world.
Colmar, France
With architecture straight out of a storybook, this charming town is home to wild and whimsically colorful houses and flower-lined canals. If you really want to see the city light up like your favorite fairytale, visit during Christmas.
Giethoorn, Netherlands
Known as the "Venice of the North," this town is located in the quaint Dutch province of Overijssel, Giethoorn. It's a picturesque town without roads, where bicycles, boats, and footbridges reign supreme. Take time to wander leisurely through the town, discovering waterways snaking through thatched-roofed cottages, shaded with flourishing blooms in spring and summer.
Hallstatt, Austria
Situated on a glimmering lake and surrounded by towering mountains, Hallstatt is home to pastel-colored houses and an ancient salt mine. Don't miss a visit to the local cemetery, where ornately decorated graves give a glimpse into the town's rich history and customs. It's no wonder this enchanting destination has been declared a UNESCO World Heritage Site.
Eze, France
Perched atop a hill overlooking the Mediterranean Sea, you'll find a medieval castle, cobblestone streets, and winding staircases in the quaint French town of Eze. Visit the ruins of the 12th-century castle for breathtaking views of the coast, and wander through the enchanting gardens of the Chateau de la Chevre d'Or. For a truly fairytale experience, stay at the luxurious hotel and indulge in a candlelit dinner with a view unlike any other.
Chefchaouen, Morocco
Tucked away in the majestic Rif Mountains, Chefchaouen is a dreamlike town characterized by its blue-washed walls, intricate alleys, and vibrant markets selling handicrafts; it offers plenty to explore. Immerse yourself in its enchanting ambiance by wandering through the medina or treating your taste buds to its delicious Moroccan cuisine.
Riquewihr, France
Found in France's Alsace region, Riquewihr oozes enchantment and charm at every turn. With its winding cobbled streets, half-timbered houses, and colorful blossoming flowers, it's no wonder this medieval town was the inspiration for the famous fairy tale Beauty and the Beast.
Gruyeres, Switzerland
Gruyeres' cobblestone streets lead to a gothic castle, a maze of little shops, and quaint cafes serving the town's delectable namesake: Gruyere cheese. Beyond the charming town lies scenic hiking trails and the Gruyere Cheese Factory, where you can taste your way through Switzerland's famous cheese-making tradition.
Shirakawa-go, Japan
Shirakawa-go in Japan looks like it's been plucked from a fairytale with its steep-pitched thatched-roof farmhouses, known as gassho-zukuri, set against a backdrop of the majestic Japanese Alps.
Trogir, Croatia
With stunning Venetian architecture, Trogir, Croatia, is an enticing and spellbinding city that beckons you to wander through its winding alleyways to admire Romanesque and Gothic architecture. Head to the Trogir Market and sample the local delicacies, or take a boat ride around the coast and soak up the stunning views of the Adriatic Sea.
Manarola, Italy
Part of the enchanting Cinque Terre region, this town features colorful houses perched atop rugged cliffs overlooking the sparkling Ligurian Sea.
11 Day Trips From Reno: Desert Stops For Everyone To Enjoy
Are you planning a day trip from Reno, Nevada, and looking for some exciting options? Look no further than this article, which highlights the best day trips from Reno. There's something for everyone, from skiing in Mount Rose to relaxing in Steamboat Hot Springs. So, pack your bags and get ready to explore the beautiful Sierra Nevada mountains and beyond!
Fly-Fishing, Skiing, Hiking, and Much More: 10 Montana Vacation Spots
Looking for an outdoor adventure in Big Sky Country? Look no further than this article, which highlights the top vacation spots in Montana. From Yellowstone National Park's famous geysers to Glacier National Park's breathtaking scenery, and Bozeman's skiing and whitewater rafting, there's something for everyone. So, pack your bags and get ready for an unforgettable trip to Montana's beautiful wilderness, abundant animal life, and incredible national parks.
Best 16 Utah Vacation Spots
If you're looking for a vacation spot that offers breathtaking natural scenery and exciting outdoor adventures, then Utah is the place to be! This article highlights the top places to visit in Utah, from the stunning Zion National Park to the unique Homestead Crater. Whether you're interested in hiking, skiing, or simply soaking in a hot spring, Utah has something for everyone. So, pack your bags and get ready to explore the diverse and awe-inspiring landscapes of Utah!
10 National Parks To Skip If You Have Young Children
If you're planning a national park trip with young children, this article is a must-read! Discover the top 10 national parks to skip if you have young children, from the rugged terrain of Denali National Park to the limited access to Isle Royale National Park. Learn about the challenges and potential dangers of visiting these parks with young children and plan your trip accordingly for a safe and enjoyable experience.