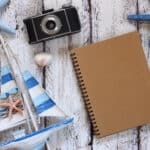 Elizabeth is an experienced traveler and writer with bylines in several popular travel publications. She currently co-owns a small digital travel publication and spends her free time writing, taking photos, and traveling.
If Louisiana is on your travel bucket list, then you're in for a treat because this southern state boasts a stunning array of lakes that will take your breath away. From shimmering blue waters to vibrant greenery, these 17 lakes in Louisiana are all must-add items to add to any Louisiana road trip itinerary.
1. Lake Pontchartrain
Embrace the balance of activity and tranquility at Lake Pontchartrain, an oval-shaped estuary in southeastern Louisiana covering 630 square miles. Try your hand at fishing from one of the local piers or indulge in palate-pleasing cuisine at a lakeside restaurant. Or, immerse yourself in the striking surroundings with a leisurely kayak or paddleboard excursion all under the watch of the remarkable Pontchartrain Causeway, a testament to human ingenuity.
2. Toledo Bend Reservoir
Delve into the incredible allure of Toledo Bend Reservoir, the fifth largest body of water in the United States, straddling Texas and Louisiana state lines. With 185,000 acres of aquatic grandeur and an extensive 1,200-mile shoreline, it offers a plethora of outdoor pursuits, from swimming to hunting and from fishing tournaments to leisurely boat rides among cautious channels.
3. Caddo Lake
Caddo Lake, an imposing 25,400-acre lake and bayou (that's also one of the best lakes in Texas, as its waters cross state lines), invites you to delve into a world rich with natural wonders. Sleep amid the treetops in eclectic cabins, experience the nightly chorus of its wildlife, and explore the internationally protected wetlands that house one of the largest cypress forests in the country. This remarkable destination, named after the erstwhile resident Caddo Native Americans, promises an idyllic retreat packed with rustic charm and mystery.
4. Calcasieu Lake
Calcasieu Lake is a brackish haven located in southwest Louisiana's Cameron Parish. Named 'Big Lake' by locals, this angler's paradise boasts a reputation for award-worthy catches of red drum, speckled trout, flounder, and an abundance of brown and white shrimp. This is no ordinary fishing destination; its distinctive brackish waters foster heavyweight speckled trout that can exceed an impressive seven pounds. Bordered by the scenic Louisiana Highway 27, the trip to Calcasieu is an experience in itself, too, with Lake Charles' charms merely 17 miles away.
5. False River
Immerse yourself in a fishing paradise at False River, a 10.5-mile "trophy lake" known for its record-breaking bass figures and the most abundant striped bass per acre in Louisiana. This oxbow lake, once a part of the mighty Mississippi River flow, is also a playground for water sports enthusiasts with its pristine, sparkling waters inviting boating, sailing, and waterskiing. When waterfowl season comes, the south flats near Jarreau and Oscar transform into a vibrant hunting ground, ensuring a never-ending string of adventures.
6. Cross Lake
A stone's throw away from Shreveport, the 8,575-acre Cross Lake teems with adventure and is ripe for anglers and boaters. The lure of its unique fishing tournaments and the excitement of navigating moss-covered cypress-filled waters sets it apart from your average city escape. Perhaps the most intriguing of all are the city's unique contrasts. It's a place where city-owned wilderness meets man-made recreational wonder.
7. Lake Claiborne
Nestled near the quaint town of Homer, Lake Claiborne beckons adventurers with its inviting clear waters and natural backdrops. The lake, spread across 6,400 acres, presents a diverse playground for activities like fishing, birding, boating, and hiking. As you plunge into its protected waters or saunter along the state park's world-class disc golf courses, the serene beauty mingled with the sounds of nature creates an enchanting symphony.
8. Lake Bistineau
Located just half an hour east of Shreveport is Lake Bistineau State Park. It's one of Louisiana's 22 state parks and was born from a flood-induced log jam in 1800. Revived by dam construction in 1935, the park is a living monument to progress, as it was the first state park to welcome African Americans. Today, the park invites you to explore over ten miles of hiking trails, engage in watersports, or simply immerse yourself in the tranquillity of the great outdoors.
9. Lake Bruin
During the warmer months, you can expect plenty of lively aquatic adventures at Lake Bruin, one of the best lakes in Louisiana. This expansive 3,000-acre body of water teems with opportunities for avid anglers, pleasure boaters, and anyone with a passion for Louisiana's great outdoors. Enjoy the thrill of catching white perch in early spring, partake in exhilarating water sports, or relax at the sandy beach that promises a tranquil retreat.
10. Lake D'Arbonne
Enveloped by lush pine forests and rolling hills, Lake D'Arbonne is a captivating milieu of tranquility and adventure. As a secluded 15,250-acre (yes, it's that big) reservoir near Farmerville, it serves as a haven for anglers braving the waters for record-breaking freshwater catches. The blend of serene trails ideal for cycling and bird-watching, and the exhilarating open waters inviting boaters and water skiers, forms a vivacious canvas that celebrates the magnificence of Louisana's untouched nature.
11. Lake Martin
Imagine a lush tableau of vibrant wildlife where avian splendor takes center stage—Lake Martin is that vibrant sanctuary. Not only is it home to Louisiana's largest nesting colonies of water birds like the Great Egret or the Roseate Spoonbill, but it also lays claim to a significant population of camouflaged alligators, visible if you've got an eagle eye for spotting. For the keen observers, reptilian and amphibian presences further enrich this swampy ecosystem, weaving an intricate tapestry of biodiversity. Explore at your leisure along Rookery Road, camera and binoculars in hand, ready to capture the Lake's unique inhabitants in their natural habitat.
12. Lake Maurepas
Journey off the beaten path to Lake Maurepas, the unspoiled sibling of Lake Pontchartrain and the second-largest lake entirely within Louisiana. Its considerable 15,000-plus acre expanse, enriched by waters from four distinct rivers and fringed with lush cypress and tupelo forest, offers diverse recreational activities from freshwater fishing to bird watching.
13. Lake Charles
At the heart of Southwest Louisiana, Lake Charles is a playground for the adventurous spirit, where the Calcasieu River meets a brackish lake steeped in history. Discover the pleasure of a sunrise stroll along the promenade, with intricate brick and ironwork, or the thrill of a sunset sail on the Calcasieu Ship Channel. If you're up for a day at the beach, pack a towel and some sunscreen to savor the uniqueness of North Beach, the state's only white sand inland beach.
14. Black Lake
Drawing waters from the expansive Black Lake Bayou watershed, Black Lake in North Louisiana brings to life a fascinating outdoor experience. The dance of the black crappie, migrating to more profound depths during the colder months, makes for an intriguing spectacle for fishing devotees. At the same time, the enchanting cypress channels and readily accessible boat launches offer an irresistible allure to boating aficionados. The tapestry of moss, seaweed, and algae, along with the unique swings between vast and tight water spaces, paints an unforgettable picture of Louisiana's beauty.
15. Prien Lake
On the outskirts of Lake Charles, against the rustic backdrop of Prien, Louisiana, lies the serene Prien Lake. Once a busy thoroughfare as part of the Calcasieu River, the lake now stands as a tranquil sanctuary teeming with speckled trout, redfish, and more, drawing the attention of passionate anglers. The lake's surrounding parks, Prien Lake Park and LaFleur Park, provide visitors with ample opportunities for recreation, from boating adventures to tranquil beach picnics.
16. Lake Chicot
If an ideal vacation for you involves the gentle tug of a fishing line or the soothing rhythm of hiking boots on a trail, then pay a visit to Lake Chicot, one of the best lakes in South Central Louisiana. Explore its 6,400-acre wildlife reserve, a rich mosaic of rolling hills, and a picturesque 2,000-acre lake full of aquatic life such as bass, crappie, and bluegill. Let the whispers of history guide you along their 22-mile hiking trail, originally developed by the Civilian Conservation Corps in the 1930s.
17. Catahoula Lake
Catahoula Lake, Louisiana's largest natural freshwater lake, is shaped by a network of rivers and creeks and offers a unique ecological playground for species adapted to its water level variations. Experience the thrill of sport and commercial fishing or immerse yourself in birdwatching, with peak counts of waterbirds exceeding 400,000.
The 16 Best National Parks to Visit in June For Summer Fun
Are you looking for the perfect summer adventure? Look no further than these top national parks to visit in June! From the stunning wildflower displays at Lassen Volcanic National Park to the world-class whitewater rafting at New River Gorge National Park, this article provides insider tips and recommendations for an unforgettable outdoor experience. Don't miss out on the chance to explore these breathtaking natural wonders during one of the best months of the year!
6 National Parks To Avoid This Summer (And The Alternatives)
Are you planning a summer trip to a national park but want to avoid the crowds? Look no further than this article, which provides insider tips on which popular national parks to avoid and offers recommendations for six alternative destinations that offer unique experiences and stunning natural beauty. From exploring rugged peaks and pristine lakes at North Cascades National Park to discovering the geological history of Capitol Reef National Park, this article has everything you need to plan an unforgettable outdoor adventure this summer.
Best 16 Utah Vacation Spots
Are you looking for an unforgettable vacation spot with breathtaking natural beauty? Look no further than Utah! With stunning national parks like Zion and Bryce Canyon, as well as unique attractions like the Homestead Crater and Dead Horse Point, Utah has something for everyone. This article provides insider tips and recommendations for the best places to visit in Utah, from hiking to skiing to soaking in natural hot springs. Don't miss out on the chance to explore this incredible outdoor playground!
5 Waterfalls in Zion National Park For A Fabulous Day Out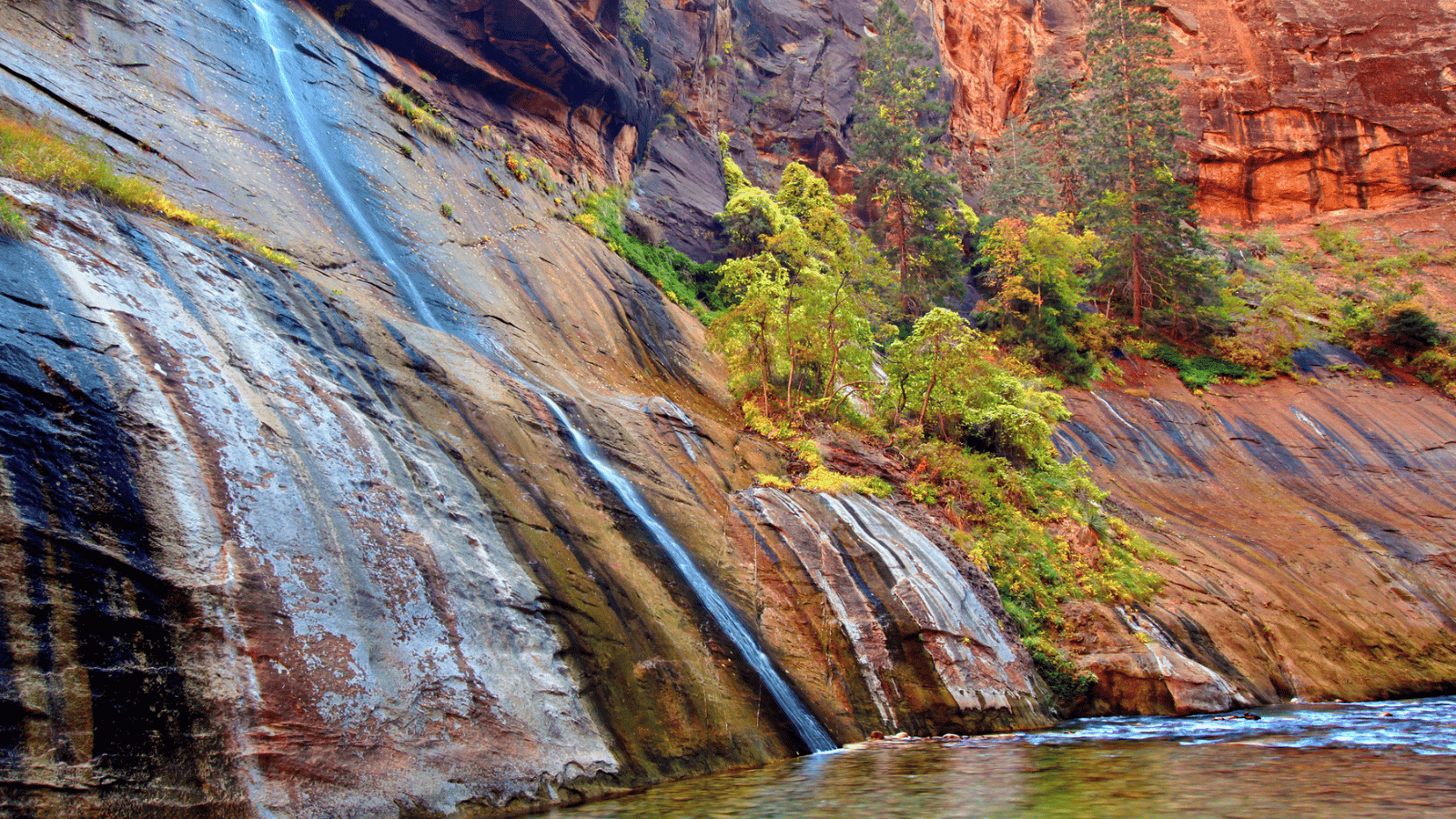 Are you a nature enthusiast looking for an outdoor adventure that will take your breath away? Look no further than Zion National Park in southwestern Utah! This article explores the park's stunning waterfalls, including the moderate hike to Archangel Falls and the more challenging Upper Emerald Pools. But that's not all – the article also highlights other natural attractions in the park, such as The Great White Throne and the Court of the Patriarchs. Don't miss out on the chance to explore this gorgeous landscape and experience the beauty of Utah's unique natural wonders!