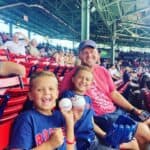 Jake Cain is an entrepreneur and writer from Cincinnati, Ohio. He spends his free time driving around the country in his late 90's conversion van, affectionately known as the "Monster Van" with his wife and 3 boys.
The beautiful state of Louisiana has lots to offer to its visitors. Here you can enjoy a holiday in true Southern style.
The state boasts of rich history, vibrant culture, and scenic natural areas perfect for a great summer vacation.
Let us explore some of the best Louisiana vacation spots that you can try.
New Orleans
New Orleans is one of the top vacation spots in Louisiana. It is known for its 300 hundred years of history, culture, unique experiences, and unforgettable food.
Located on the Mississippi River near the Gulf of Mexico, New Orleans is also known as the Big Easy and the city is well known as a nightlife destination. The city has a vibrant history and a great live music scene.
Stop by at the French Quarters where the Saint Charles Streetcar Line is the oldest in the world and has operated for more than 150 years.
Visit New Orleans during the Mardis Gras festival which happens annually in late-winter and is known for wild, costumed parades and round-the-clock parties.
Baton Rouge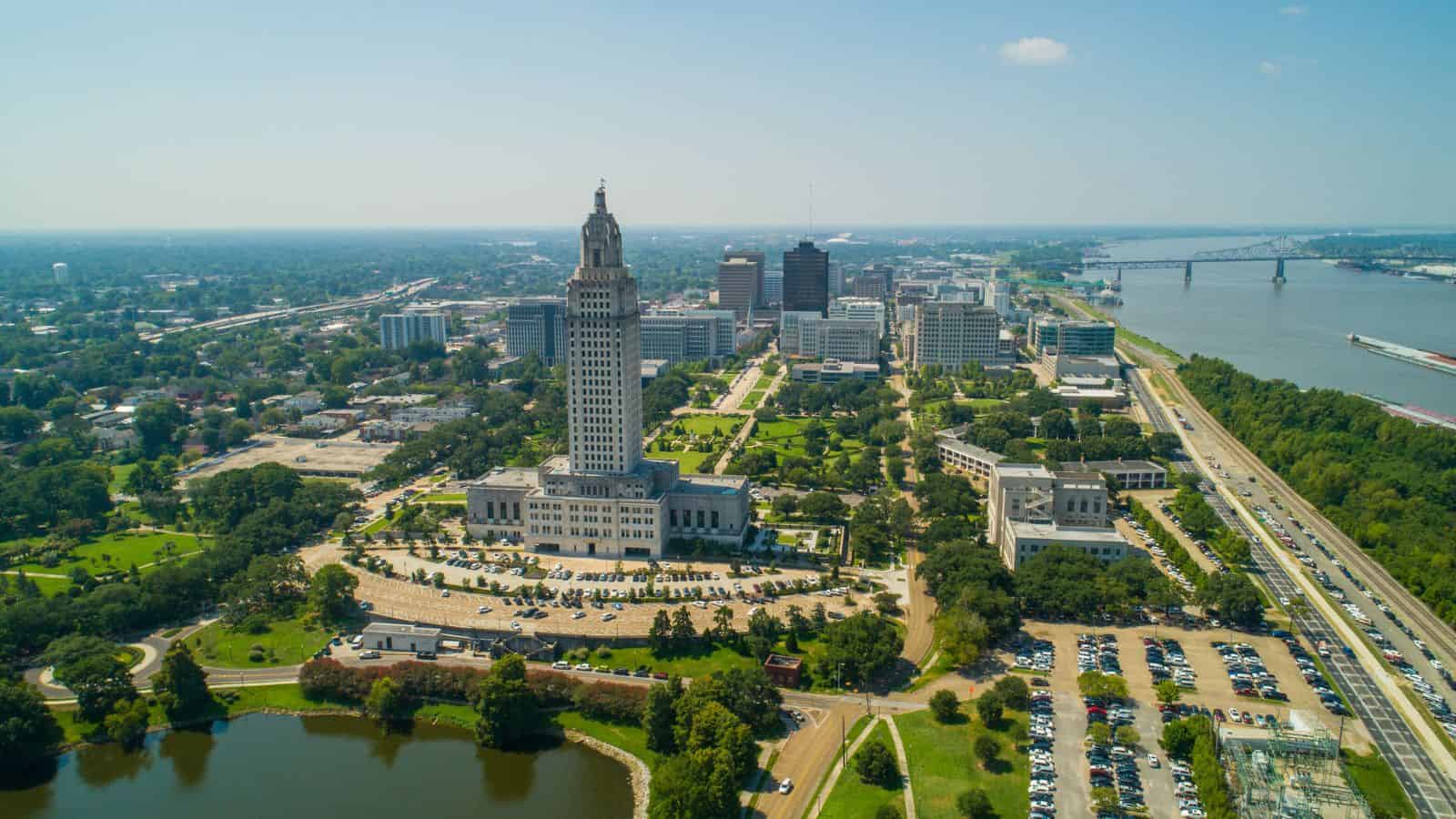 The capital city of Louisana, Baton Rouge makes for the perfect vacation spot. It is also the state's second-largest city and you will never have a boring moment here.
You can start by touring the current, working capitol building as well as the former capitol building, which now operates as a museum. Baton Rouge also features several other museums and historic sites such as the Baton Rouge Gallery, the Magnolia Mound Plantation House, and the LSU Rural Life Museum.
Also, stop by at the Red Stick Farmer's Market in Downtown Baton Rouge. This happens every Saturday from 8 a.m.–12 p.m. year-round rain or shine.
Family-friendly activities include a water park called Blue Bayou and Dixie Landin' and the Baton Rouge Zoo.
Avery Island
Located in Iberia Parish, Avery Island is a natural paradise and is most famously known as the source of Tabasco sauce. You can take the 10-stop self-guided Tabasco tour through the Tobasco museum the factory building, barrel warehouse, and several other stops.
The island is also home to a variety of animal and plant species from all over the world. You can get a chance to see various exotic birds, most notably egrets, which were moved to the island to protect them.
Also, visit the Jungle Gardens which are spread across 170 acres along Bayou Petite Anse on Avery Island.
Lafayette
Lafayette is located on the Vermillion River in southwestern Louisiana. It is home to delicious Creole and Cajun cuisine.
This makes Lafayette a great foodie destination. You can also visit the reconstructed Cajun community that shows authentic furnishings from nearby bayou communities.
Visit Lafayette in April when you can catch the Festival International de Louisiane, which is the largest international music and arts festival in the United States. Another festival which is equally exciting is the Festivals Acadiens et Créoles which happens during the second full weekend in October.
Other tourist attractions include the Lafayette Science Museum, the Paul and Lulu Hilliard University Art Museum.
Natchitoches
Natchitoches is the oldest settlement in Louisiana and makes for a fun, historic getaway. It is known for its annual Christmas festival as well.
Start by spending some time at the National Historic District where you can start by exploring the Kaffie-Frederick General Mercantile which is an old-fashioned general store. Other points of interest include the Louisiana Sports Hall of Fame & Northwest Louisiana History Museum.
The movie, Steel Magnolias was filmed entirely in Natchitoches. You can visit many movie shooting destinations, plus Steel Magnolia tours are available as well.
Shreveport
Shreveport is the third-largest city in Louisiana and makes for the perfect getaway for those love music and art. There are many cultural and art activities that you can do in Shreveport.
Start by exploring the Shreveport Municipal Auditorium, where many musicians have performed and you can take the backstage tour to learn more about the same. Many musicians began their careers here including Elvis Presley, Hank Williams, Johnny Cash, and Johnny Horton.
You can also spend the evening watching an independent film at the Robinson Film Center. It is a non-profit movie house that is a local education center for filmmaking.
Bossier City
Bossier City is located just across the river from Shreveport. It is also home to the famous Horseshoe Bossier City casino resort and is big on nightlife and casino gambling.
Apart from that the resort also has a swimming pool, fine dining restaurants, and periodic shows at the resort.
You can also have fun shopping at Boardwalk Outlets, including clothing stores, sports outlets, restaurants, and toy stores.
For a change of pace, visit the 8th Air Force Museum, which is located inside Barksdale Air Force Base. Here you will be able to see vintage aircraft and several exhibits which exhibits related to the history of the Air Force.
Houma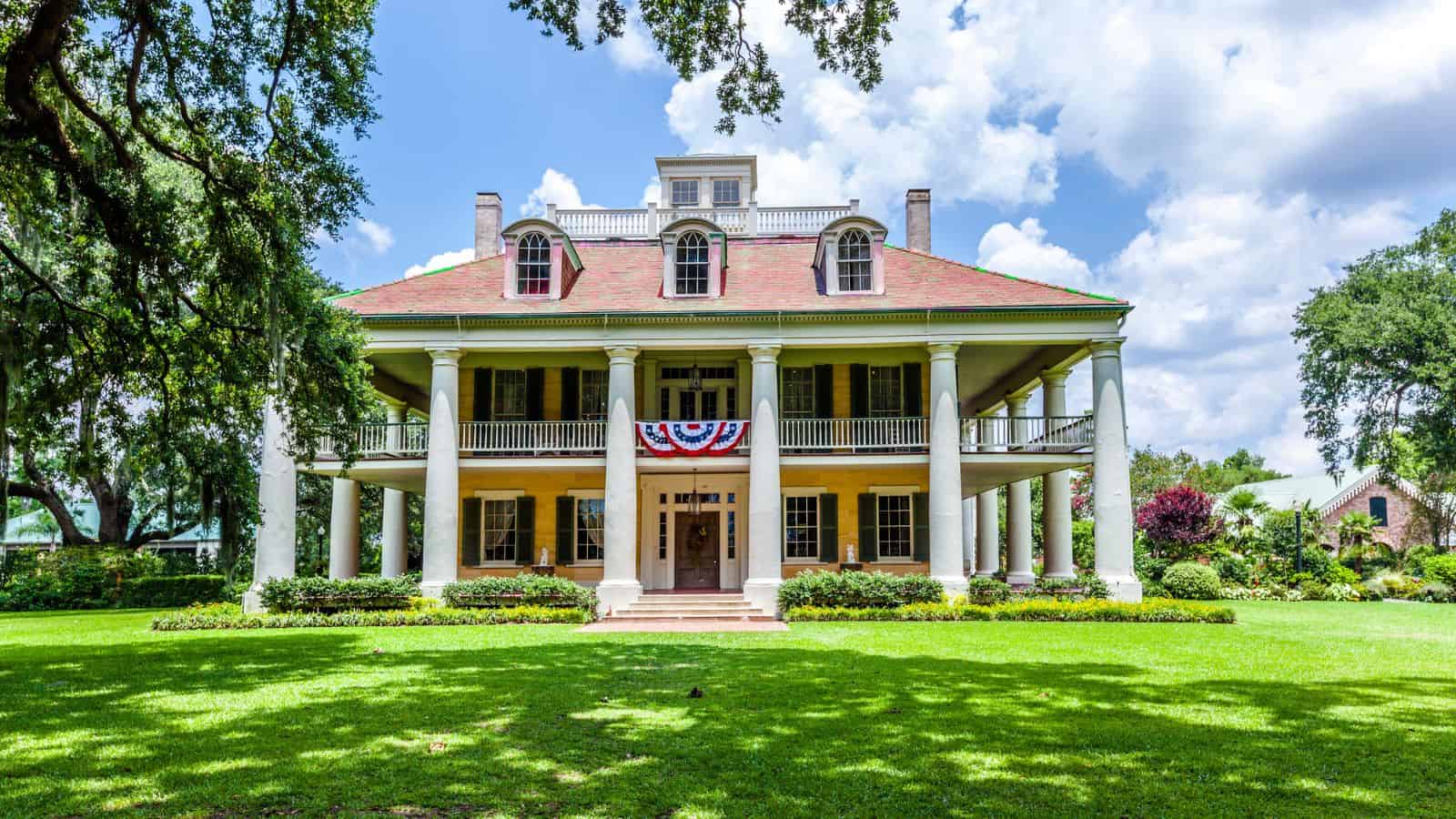 Houma is a friendly small town and is a popular cultural and outdoor recreation destination. The town also offers GeoTours.
Do visit the Southtown Plantation site which is a 19th-century sugar plantation mill and is now a museum. You can take guided tours of the mansion and slaves' quarters that provide an educational encounter with this instructive period of U.S. history.
You can also tour Houma's swamps and wetlands as well as Cajun culture. If you visit in summer, then it is a great time to take a stroll through downtown Houma, which is on the National Register of Historic Places.
You can also visit Mandalay National Wildlife Refuge where there are many opportunities for hiking, fishing, and other outdoor experiences.
Monroe
The picturesque area of Monroe in Louisiana makes for a great vacation destination as it is located on the banks of the Ouachita River. Monroe is an educational and medical hub in the northeastern part of Louisiana.
If you are an aviation enthusiast, then Monroe is the place for you. Monroe is known as the birthplace of Delta Airlines.
Apart from that, you can also visit The Biedenharn Museum and Gardens. There are four sections that you can visit: the historic Biedenharn home, the Bible Museum, the ELSong Gardens, and the Coke Museum.
You can also enjoy the many shops, restaurants, and taverns Monroe has.
Kisatchie National Forest
Kisatchie National Forest is the only National Forest in the state of Louisiana. It makes for the ultimate outdoor getaway.
Home to 600,000 acres of forested hills, there are umpteen things to do. There are several species of trees and plants, including wild orchids that you can find here.
You can also spot around 150 5 species of birds winter and many animals as well. Some rare animals here are Louisiana pine snake, the red-cockaded woodpecker, and the Louisiana black bear.
Outdoor recreation ranges from fishing and camping to water recreation. You can also take a scenic drive up to the Longleaf Vista Recreation Area, which has beautiful sandstone bluffs and panoramic views.
Alexandria
Located on the south banks of the Red River in central Louisiana, Alexandria is a small town that makes for a great vacation spot in Louisiana.
Home to several cultural attractions, you can start by exploring The Louisiana History Museum. Here you can learn more about the state's history, through old photographs and vintage picture postcards.
Arna Bontemps African American Museum also makes for a good visit. The museum is the birthplace of Arna Bontemps. You can various historical photographs and other artifacts of Mr. Arna Bontemps here.
For a change of pace, visit the Alexandria Zoo where exotic animals roam freely in habitats made to resemble their homes in the wild.
Lake Charles
Lake Charles makes for a lovely vacation spot in Louisiana. It is popular for gambling opportunities is home to four casino properties as well as a racetrack.
Other than that, there are plenty of more opportunities to keep you entertained. Here you can also experience the Cajun culture, music, and food.
A great way to experience the Cajun culture is through the Creole Nature Trail All-American Road. The lengthy trail is also home to wetlands and beaches and many animals like bobcats, otters, deer, and other large animals.
Venice
Venice is a lovely destination for visitors in Louisiana. It is also referred to as the End of the World.
If you are looking for a fishing excursion, then there cannot be a better destination than Venice. Venice is located in southeastern Louisiana near the spot where the Mighty Mississippi empties into the Gulf of Mexico.
This city is also the starting point of many chartered fishing trips in the United States.
Venice was badly affected by Hurricane Katrina, but a great deal of work has gone into making this community up and running again.
Atchafalaya Basin
Louisiana is known for its wetlands and Atchafalaya Basin is the largest of them all. Located in south-central Louisiana, it makes for a great vacation spot.
The basin is well-known for he 260,000 acres of iconic cypress-tupelo swamps. Here you will find bald cypress swamps, marshes, and brackish waters that flow into the Gulf of Mexico.
You can visit the Atchafalaya National Wildlife Refuge which has alligators, waterfowl, and a huge array of migratory birds.
Audubon Park
Audubon Park is a popular park in New Orleans, Louisiana. Located in the Uptown neighborhood of New Orleans, Audubon Park is one of the most beautiful places in the whole of Louisiana.
The park is a favorite with joggers and many people in the city. It features a 1.8-mile jogging path lined with gorgeous, ancient oak trees. Apart from that, the park has lagoons, riding stables, picnic shelters, and playgrounds.
As we saw, Louisiana has no dearth of things to do. From the swamps of Atchafalaya Basin to the beautiful city of New Orleans – there are plenty of places which you can visit for a great vacation.
20 Thrilling Florida Vacation Spots
Ready to plan your next vacation in sunny Florida? Here are the highlights of the 20 best vacation spots in the state! From the vibrant nightlife of Miami to the laid-back charm of Clearwater, there's something for everyone. Whether you're looking for family-friendly activities, high-end experiences, or unique adventures, this article has got you covered. So, pack your bags and get ready to soak up the sun and fun in the Sunshine State!
15 Virginia Vacation Spots Perfect For Exploring History
Explore the best vacation spots in Virginia with this must-read article! From the historical charm of Williamsburg to the breathtaking beauty of Shenandoah National Park, there's something for everyone. Don't miss out on the top attractions, outdoor adventures, and unique experiences that Virginia has to offer.
Top 15 Ohio Vacation Spots: Vibrant Cities & Aesthetic Parks
Ready to discover the best vacation spots in Ohio? Look no further than this article, which highlights the top destinations in the state, from the vibrant cities of Cleveland, Cincinnati, and Columbus to the scenic Hocking Hills State Park. Explore the great outdoors, enjoy cultural activities, and indulge in local cuisine and attractions. So, pack your bags and get ready to experience the diverse and exciting vacation spots that Ohio has to offer!
Picturesque Lake And Mountain Top Views: 16 Michigan Vacation Spots
Discover the best Michigan vacation spots with this ultimate guide! From the charming university town of Ann Arbor to the breathtaking Pictured Rocks National Lakeshore, there's something for everyone. Whether you're looking for outdoor adventures, cultural experiences, or romantic getaways, Michigan has it all.