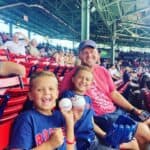 Jake Cain is an entrepreneur and writer from Cincinnati, Ohio. He spends his free time driving around the country in his late 90's conversion van, affectionately known as the "Monster Van" with his wife and 3 boys.
The smallest state in the United States sure has a lot to offer to its visitors and tourists. Here you can enjoy miles and miles of coastline, history, fabled mansions of the rich and much more.
The state is also home to some of the most historically significant buildings which you can visit while on historic trails.
Rhode Island is also known as the Ocean State, as it has ten miles of shoreline and it is full of stunning beauty.
Let us explore some of the best Rhode Island vacation spots which you can explore.
Providence, Rhode Island
The capital of Rhode Island as well the largest city, Providence offers its visitors a small-town charm with the big-city vibe. Nicknamed 'The Creative Capital' and 'The Divine City,' Providence was founded back in 1636.
Take a stroll on the East Side to explore several historic attractions such as the Rhode Island State House on Capitol Hill and the Old Brick School House. This scenic city sits at the head of Narragansett Bay and makes for a great vacation spot.
Don't forget to take a break with a coffee and doughnut – Providence has the highest per capita of coffee/doughnut shops in the United States.
Newport, Rhode Island
Newport is also known as "City by the Sea", as it is completely surrounded by the ocean. Many American aristocrats chose Newport as their summer getaway destination.
Located on Aquidneck Island, the city is renowned for its 'Newport Mansions,' quaint buildings and breathtaking views of the Atlantic Ocean. This town is known for its fresh, delicious seafood, historical interests, beautiful architecture.
It is also often called the "Sailing Capital of the World". Admire the impressive floating palaces and sporty racing yachts.
Block Island, Rhode Island
Located 13 miles south of Rhode Island's coast in the Atlantic, Block Island offers an idyllic island vacation to its visitors. Surrounded by seventeen miles of shoreline, there are umpteen options for fun in the sun.
Block Island is popular for outdoor activities, including hiking, fishing, sailing, biking, swimming, and relaxing on its beautiful beaches. Plus, you can explore this small island on foot as it has many hiking trails that will lead you to hidden coves.
Though half of the island is preserved for conservation, the island retains its natural beauty. The scenic island has also attracted many artists over the years and you can admire their work at several galleries or at the Farmer's Market every Wednesday and Saturday
Middletown, Rhode Island
Middletown is located right in the middle of Aquidneck Island in Newport Country between Portsmouth in the north and Newport in the south.
The town possesses two miles of beautiful waterfront and several stunning beaches. The history of Middletown dates back to 1743, and history enthusiasts can learn all about the pioneer days by visiting the headquarters of the Middletown Historical Society.
Other tourist attractions and historic landmarks are Boyd's Eight-Vane Wind Grist Mill, Witherbee School, and the Middletown War Veterans Memorial Park.
Cool off on Sachuest Beach (aka Second Beach) where you can go surfing, swimming, or just relaxing.
Narragansett Town Beach, Rhode Island
Enjoy miles of beautiful coastline, white sands and lovely beaches at Narragansett Town Beach. For most of the year, these beaches have less than 16,000 beaches, but in summer months the beaches swarm with people.
Narragansett has some of the best beaches in Rhode Island. You have to pay to use the beach area, but that is why the beaches are clean and well-managed.
There are around 19 acres of clean sand beckoning all avid sand-castle builders, and the water is perfect for swimming too.
Take your pick from one of the most amazing beaches and enjoy a weekend full of sun, sand, and sea.
Mohegan Bluffs, Rhode Island
These three-mile stretch of coastal cliffs make up the Mohegan Bluffs and are a must-see attraction for any visitor to Block Island. On a clear day, you will be able to see dramatic views of the Atlantic Ocean as well as Montauk on Long Island, New York.
There are 140 steps between the beach and the viewpoint, so take your time and admire the views as you go on. However, the views from the viewpoint will be so dramatic that you will forget all about the arduous climb on the way up.
Be sure to also visit the historic Block Island Southeast Lighthouse.
Colt State Park, Rhode Island
Stretching along New England's coastlines is Colt State Park. The park occupies an enviable location along the western shore of Rhode Island and covers 464 acres.
The park fronts on Narragansett Bay, so you can enjoy the view or take a drive along the shoreline for some dramatic views of the Bay. Visitors can come here to unwind, enjoy a picnic, or take a walk through the trails.
You can also bike along the shorelines on four miles of bike trails where you'll see carefully tended fruit trees and flowering shrubs.
The Elms, Newport
One of the most beautiful homes in Newport and also over-the-top is The Elms. Completed in 1901, the summer home of coal magnate Edward J. Berwind is based on the mid-18th century Château d'Asnière, near Paris.
The focal point of the house is the Classical Revival gardens with marble and bronze sculptures on terraces, marble pavilions, a sunken garden, and fountains.
The interiors might not look as opulent as the other homes in the area as it took only $1.4 million to build. The gardens, in fact, took seven years to create and it definitely shows.
Cliff Walk
Cliff Walk on the eastern shore of Newport has remained a public walking path since the days when the great palaces were at their prime.
This pathway definitely deserves a visit as Cliff Walk provides walkers with views of breakers crashing on the rocks below as well as the view of mansions on the other side. The northern portion of the trail is considered easy walking, while the southern portion is a rough trail over rocks, so you'll want to be more careful than usual.
The Breakers, Newport
This summer home is built by the Vanderbilt family and is also referred to as "cottages". This is one of Newport's showiest and grandest summer homes.
It has 70 rooms spread over five floors and it reflects the unimaginable wealth of the Vanderbilt family. It is also one of the most visited house museums in the United States.
Ocean Drive, Newport
Ocean Mile or the Ten Mile Drive is located in Newport, Rhode Island, and makes for a great vacation spot in Newport. Coming here is a great way to absorb the Newport atmosphere and see some of the primary landmarks.
Drive or cycle the ten-mile loop to see some of the enormous Newport Mansions, visit Brent Point State Park and Fort Adams.
Misquamicut State Beach, Rhode Island
Misquamicut is located near Westerly in Rhode Island and is a favorite summer hangout spot for locals. The beach boasts of many facilities like a large parking area that can accommodate over 2,000 cars, a bathing pavilion, and shade areas, a lifeguard.
This half-mile long beach is a great place to relax or just swim. You can do some surfing, or bodyboarding too.
Blackstone River Bikeway, Rhode Island
This is one of the most popular attractions in the John H. Chafee Blackstone River Valley National Heritage Corridor.
If you are an avid cyclist, then you should not miss the chance to stop by here. The bikeway links downtown Worcester, MA to India Point Park in Providence and makes for a great cycling adventure!
This tiny state sure has a lot to offer to its residents. From the lovely miles of coastline to lovely historic homes which history buffs can view. There is something for everyone on Rhode Island.
9 Day Trips From Virginia Beach Full of Rich History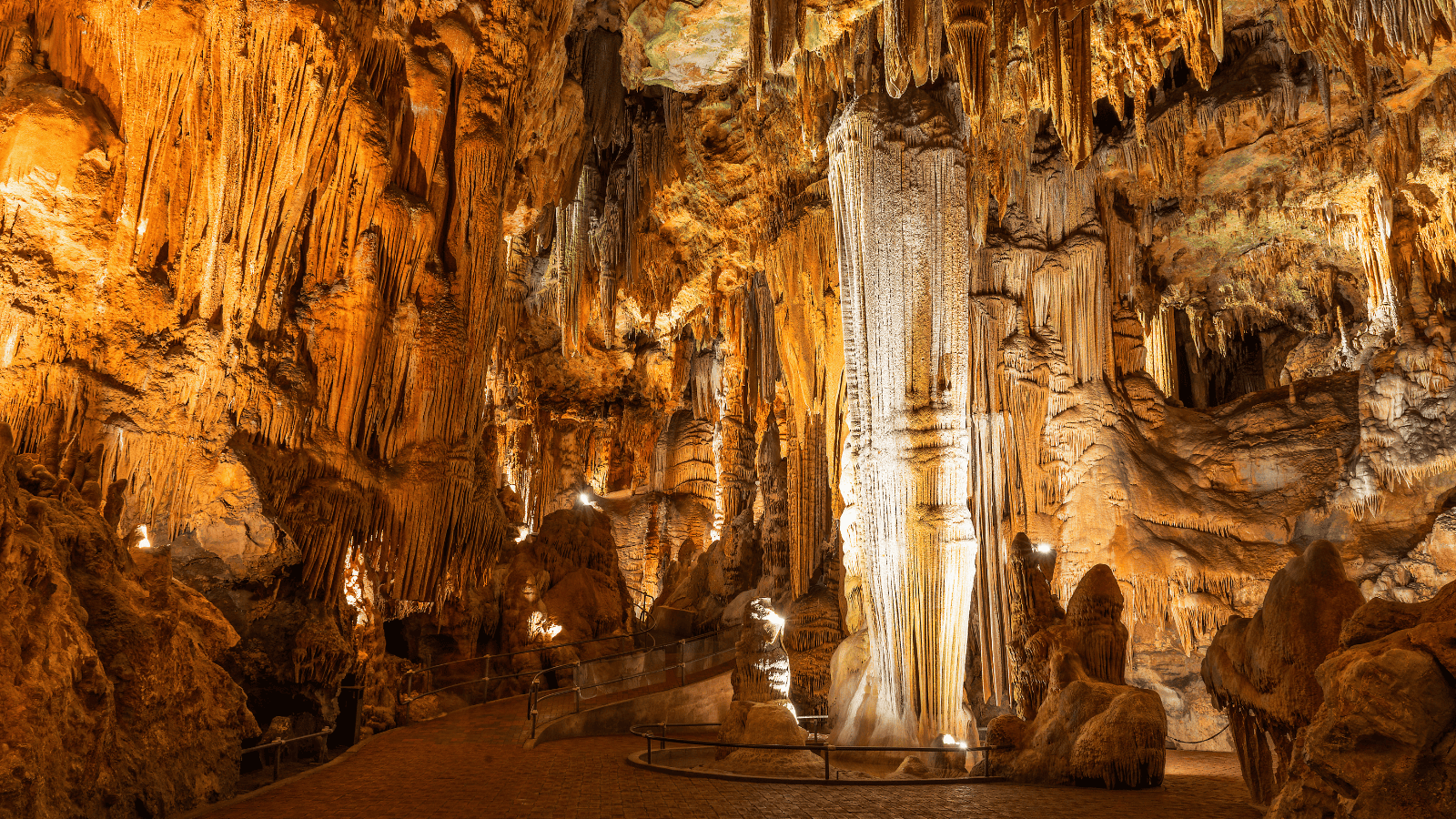 Discover the top day trips from Virginia Beach that offer a perfect escape from the hustle and bustle of the city. From exploring the historical sites of Colonial Williamsburg to witnessing the wild ponies on Chincoteague and Assateague Islands, this article has something for everyone. So, plan your mini-vacation now and explore the best of Virginia's gems!
16 Aesthetic Beach View Day Trips From Santa Barbara
If you're planning a trip to Santa Barbara, don't miss out on exploring the nearby destinations that offer something for everyone. From hiking in the Los Padres National Forest to relaxing on the beaches of Avila Beach, you'll enjoy this list of the best day trips from Santa Barbara. Whether you're a wine enthusiast or a film buff, there's something for everyone on this list of exciting day trips.
10 Day Trips From Gainesville
If you're planning a trip to Gainesville, Florida, don't miss out on exploring the nearby destinations that offer something for everyone. From the historic city of St. Augustine to the beautiful beaches of Daytona and Cedar Key, we've compiled a list of the best day trips from Gainesville. Whether you're an outdoor enthusiast or a history buff, there's something for everyone on this list of exciting day trips. So, plan your mini-vacation now and explore the best of Florida's gems!
Best 16 Day Trip Spots From Myrtle Beach
If you're planning a trip to Myrtle Beach, South Carolina, don't miss out on exploring the nearby destinations that offer something for everyone. From the charming fishing town of Murrells Inlet to the historic city of Charleston, this article has compiled a list of the best day trips from Myrtle Beach. Whether you're a beach lover or a history buff, there's something for everyone on this list of exciting day trips. So, plan your mini-vacation now and explore the best of South Carolina's gems!