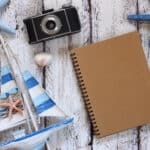 Elizabeth is an experienced traveler and writer with bylines in several popular travel publications. She currently co-owns a small digital travel publication and spends her free time writing, taking photos, and traveling.
Maryland's diverse geography is home to an array of stunning natural wonders and scenic attractions. Among them are some of the most remarkable lakes in the country, featuring picturesque views, recreational activities, and a captivating ecosystem. Unsure where to start planning your adventure? Join us on a journey to discover the 15 most beautiful lakes in Maryland.
1. Deep Creek Lake
Nestled in the heart of Maryland, Deep Creek Lake dazzles as the state's largest inland body of water. With its rich aquatic life and 69 miles of varied shoreline, it's a mecca for fishing and boating enthusiasts. In the cooler months, the nearby Wisp Ski Resort beckons, whilst the Autumn Glory Festival in Oakland stirs up a vibrant cultural scene amidst the breathtaking fall colors.
2. Lake Needwood
Curled against the quaint cityscape of Derwood, Maryland, Lake Needwood offers a tranquil escape for locals and travelers alike. This 75-acre reservoir, conceived as a bastion against flood and soil erosion in 1965, now serves as a hub of adventures. Pedal your way across its placid waters, embark on a serene journey aboard the Needwood Queen, or feel the rhythm of the city by hitting the Rock Creek Trail, which ultimately opens up the door to the heart of Washington, D.C.
3. Lake Artemesia
Nestled in the heart of Prince George's County, Maryland, Lake Artemesia is a testament to human ingenuity. This man-made aquatic wonder, spanning a generous 38 acres within the Lake Artemesia Natural Area, serves a myriad of outdoor pursuits, from fishing off accessible piers to exploring its vibrant aquatic gardens. Meander through over two miles of hiker-biker trails that not only skirt the lake's perimeter but also connect you to the historic College Park Airport and Aviation Museum.
4. Liberty Reservoir
Balancing on the border of Baltimore and Carroll Counties, Liberty Reservoir offers a tranquil escape and tons of fishing opportunities. The reservoir is a haven for warm, cool, and cold-water fish, from the popular largemouth bass to the unique striped bass, a species that has thrived since its stocking between 1981 and 1984.
5. Lake Habeeb
Immerse yourself in the verdant beauty of 243-acre Lake Habeeb, nestled against the southern tip of Evitts Mountain in Allegany County, Maryland. The lake's idyllic 9.4-mile shoreline offers three public beach areas, perfect for a day of swimming or a serene kayak journey through the historic landscape. Fed by the picturesque Rocky Gap Run, which courses through a breathtaking mile-long gorge and a hemlock forest, Lake Habeeb offers is ideal for both fishing enthusiasts and nature lovers.
6. Seneca Lake
In the heart of Montgomery County lies Seneca Lake, a 505-acre reservoir brimming with recreational activities. Anchored in the serene Black Hill Regional Park and boasting a diverse marine life, it's a haven for fishing and boating aficionados. You can also unravel Maryland's beauty beneath the surface, which extends up to 68 feet deep, and enjoy the enchanting fall foliage that dots the shores come autumn.
7. Lake Bernard Frank
Dip into the placid expanse of Lake Bernard Frank, a 54-acre ecosystem that serves as a sanctuary for the soul. Located in Maryland's Rock Creek Regional Park, this lake is great for hikers, bikers, and fishing enthusiasts. Test your adventurous spirit along the 3¼ mile Lakeside Trail, a medley of unpaved woodland trails and paved paths, complete with a challenging creek to cross.
8. Loch Raven Reservoir
Loch Raven Reservoir has been a significant contributor to the revitalization of Baltimore after the Great Fire of 1904. For the outdoors enthusiast, this reservoir offers an unmatched fishing experience, with a delightfully diverse collection of fish, including bluegill, crappie, and northern pike, and a vast 1,600-acre expanse to explore each season. Are you more of a history lover? Discover the stories of the town of Warren as you sail across the waters that once quenched the thirst of Baltimore City and County.
9. Centennial Lake
Centennial Lak is a 54-acre man-made oasis in Howard County, Maryland. This reservoir, a testament to human ingenuity, was formed by damming the Centennial Branch of the Little Patuxent River. There are plenty of things to do here, too. Stroll along the walking trails, indulge in boating or fishing experiences, and admire the expanding lily pad beds that adorn the lake's perimeter. Expect a sprinkle of mystique with waters that can turn from clear to murky following a storm.
10. Blairs Valley Lake
Nestled in the overlapping boundaries of Franklin County, Pennsylvania, and Washington County, Maryland, Blairs Valley Lake is a picturesque 32-acre water destination. Its waters, managed for warm water fishery, play host to abundant largemouth bass, tiger muskie, and bluegill, inviting anglers for a rewarding fishing experience. With submerged aquatic vegetation and the surreal silence of electric trolling motors, the lake offers an immersive getaway from the everyday humdrum.
11. Hunting Creek Lake
Rising majestically within the enclosing arms of the Catoctin Mountains, Hunting Creek Lake offers a scenic escape from city life. The lake, a focal point of Cunningham Falls State Park, ensures a captivating panorama with its heavily forested shoreline and mountain views. Visitors can immerse themselves in nature with guarded swimming, boating (though larger, gasoline-powered vessels are not permitted), trout fishing, and wildlife viewing, all set against the quiet tranquility of this Maryland mountain lake.
12. Lake Kittamaqundi
Imagine enjoying the rhythm of summer festivals and 4th of July fireworks from the heart of a 27-acre man-made lake in Columbia. This is Lake Kittamaqundi, an echo of a vibrant local history encapsulated in its name, meaning "meeting place." Its western shore cradles a quaint boathouse, a serene wooden pier, and a launching ramp that serves as a gateway to the spirited gatherings on Nomanizan Island.
13. Clopper Lake
Delve into the serene and luxuriant landscape of Clopper Lake, a hidden gem in Montgomery County's Seneca Creek State Park. Its 90-acre waters, enriched with abundant submerged foliage, are a fertile habitat for a variety of fish species, offering ample opportunities for tranquil fishing from both boat and shoreline. Beyond the water's edge, the park extends over 6,300 acres and 14 miles of trails, inviting adventurous souls for a day of hiking, cycling, and horseback riding through its captivating terrain.
14. Lake Elkhorn
Drenched in natural beauty, Lake Elkhorn, the largest of all lakes in Columbia, Maryland, stretches across 37 acres. The two-mile trail looping the lake invites brisk walks, invigorating runs, or relaxing strolls, while the annual trout stocking hints at rewarding fishing experiences. The park's picnic pavilion and tranquil boat dock lend themselves to leisurely afternoons, too, making it a great spot for families.
15. Wheatley Lake
A core feature of the extensive 180-acre Gilbert Run Park, Wheatley Lake invites travel enthusiasts to engage with nature at its most serene. With almost its entire shoreline accessible to fishermen, it caters to both those seeking quiet seclusion amid its northern forested hills and those preferring the vibrant ambiance near the dam.
The 16 Best National Parks to Visit in June For Summer Fun
Are you looking for the perfect summer adventure? Look no further than these top national parks to visit in June! From the stunning wildflower displays at Lassen Volcanic National Park to the world-class whitewater rafting at New River Gorge National Park, this article provides insider tips and recommendations for an unforgettable outdoor experience. Don't miss out on the chance to explore these breathtaking natural wonders during one of the best months of the year!
6 National Parks To Avoid This Summer (And The Alternatives)
Are you planning a summer trip to a national park but want to avoid the crowds? Look no further than this article, which provides insider tips on which popular national parks to avoid and offers recommendations for six alternative destinations that offer unique experiences and stunning natural beauty. From exploring rugged peaks and pristine lakes at North Cascades National Park to discovering the geological history of Capitol Reef National Park, this article has everything you need to plan an unforgettable outdoor adventure this summer.
Best 16 Utah Vacation Spots
Are you looking for an unforgettable vacation spot with breathtaking natural beauty? Look no further than Utah! With stunning national parks like Zion and Bryce Canyon, as well as unique attractions like the Homestead Crater and Dead Horse Point, Utah has something for everyone. This article provides insider tips and recommendations for the best places to visit in Utah, from hiking to skiing to soaking in natural hot springs. Don't miss out on the chance to explore this incredible outdoor playground!
5 Waterfalls in Zion National Park For A Fabulous Day Out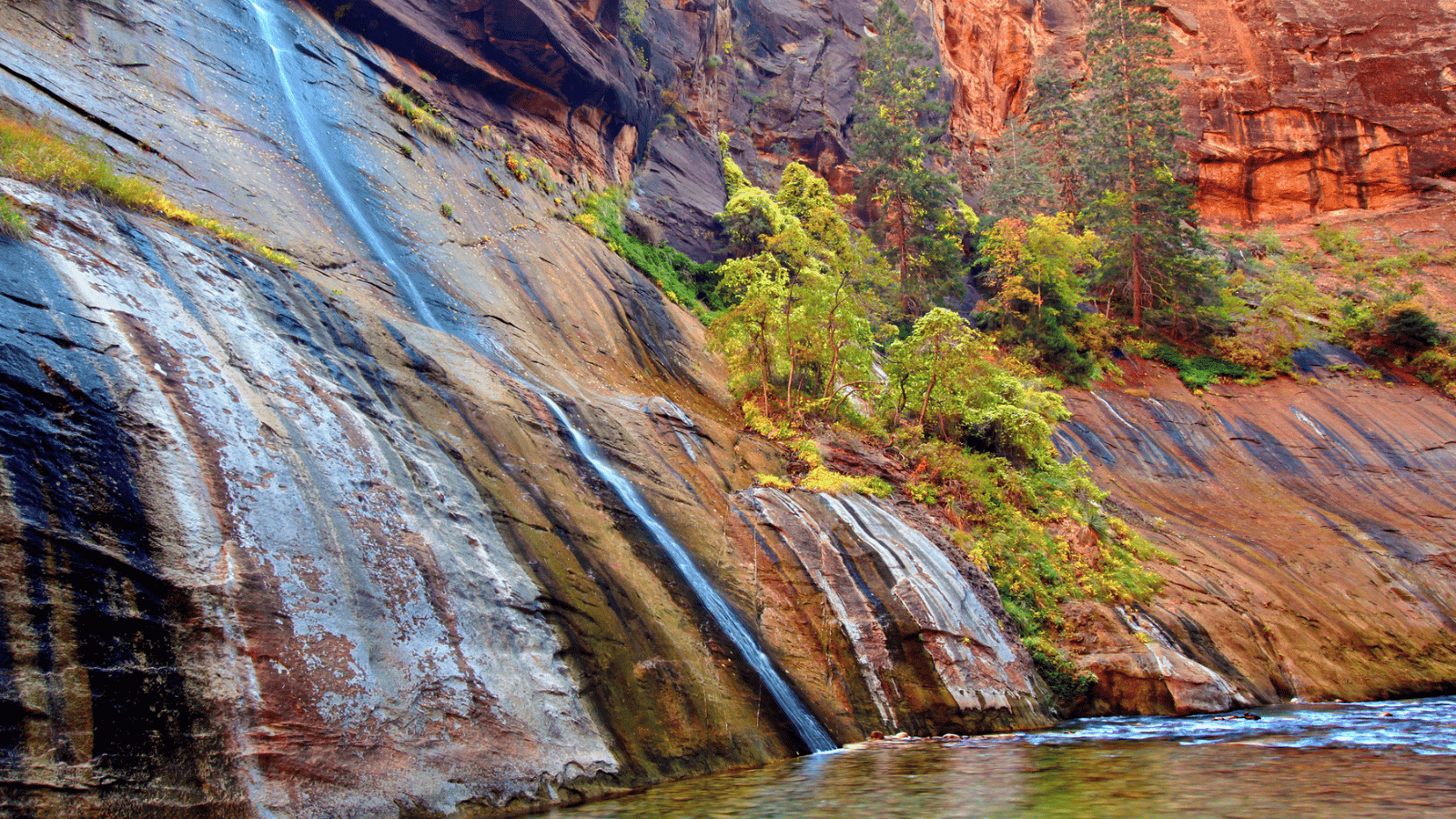 Are you a nature enthusiast looking for an outdoor adventure that will take your breath away? Look no further than Zion National Park in southwestern Utah! This article explores the park's stunning waterfalls, including the moderate hike to Archangel Falls and the more challenging Upper Emerald Pools. But that's not all – the article also highlights other natural attractions in the park, such as The Great White Throne and the Court of the Patriarchs. Don't miss out on the chance to explore this gorgeous landscape and experience the beauty of Utah's unique natural wonders!