Daniel is a copywriter who has well and truly been bitten alive by the 'travel bug'. After ticking off several North American National Parks and exploring Europe by train, his sights are now set on South East Asia. Usually with at least one camera locked and loaded, you'll find Daniel wherever there are mountains, lakes or beaches.
Dive into the heart of North Dakota as we embark on a journey to discover some of the state's hidden treasures. From the tranquil shores of Homme Lake to the bustling Lake Oahe, these 12 beautiful lakes offer a captivating blend of natural beauty, wildlife, and outdoor activities.
Lake Sakakawea
Lake Sakakawea, stretching from Riverdale to Trenton with a huge shoreline of 1,340 miles, will keep any vacationer busy thanks to its wide range of recreational activities on offer. Visitors can enjoy camping, boating, fishing, and sailing. A sanctuary for whooping cranes and a nesting area for many birds, Lake Sakakawea is also a must-visit destination for bird-watching enthusiasts.
Lake Isabel
Easily accessible via Highway 3 is Lake Isabel, a calm retreat nestled just south of Harker Lake. This 330-hectare spot, with a depth of four meters, is ideal for those seeking northern pike and yellow perch. Housing a special needs camp, a boat ramp, and free camping facilities within the adjacent Slade National Wildlife Refuge, Lake Isabel offers a range of accessible outdoor activities all year round.
Lake Metigoshe
Straddling the US-Canada border in the Turtle Mountains is Lake Metigoshe, a 1,544-acre wildlife haven. The lake, which plumbs to a 24-foot depth, thrives with activities from swimming and sailing to the unique opportunity of joining Skinautiques, the only international water skiing club in America.
Lake Tewaukon
Discover Lake Tewaukon, a 792-hectare gem in southern North Dakota. The lake teems with life, from over 245 bird species making annual pit stops, to wildlife like coyotes and badgers inhabiting the surrounding grasslands. Anglers, too, find it a haven, with a rich bounty of northern pike, perch, and walleye swimming below the surface.
Lake Oahe
Spanning across both Dakotas, Lake Oahe stands as America's fourth-largest reservoir. Hosting 51 well-stocked recreational areas, there's plenty to do from camping and hiking to fishing walleye, channel catfish, and smallmouth bass. From swimming to water skiing, Lake Oahe is a well-treasured destination, with over 1.5 million people visiting each year.
Stump Lake
Stump Lake is a 15,742-acre natural wonder in Nelson County, North Dakota. Home to a variety of fish species, the lake offers ample opportunities for angling. Discover nearby Stump Lake Park with its Old Settler's Pavilion—a historical treasure threatened by the lake's fluctuating water levels—and delve into the area's past, known to the local Native Americans as "Chicot," the place of stumps.
Harker Lake
Make sure to pack your binoculars and camera when making the trip to Harker Lake. The glacial lake is home to waterfowl such as geese and mallards much of the year, and coyote and white-tailed deer, making it a perfect destination for wildlife spotters.
Jamestown Reservoir
Jamestown Reservoir, spanning 2,095 surface acres is one of North Dakota's largest man-made lakes and is an ideal location for both day trips and camping vacations. With a beautiful two-mile hiking trail, where bikes are welcome, Jamestown Reservoir offers in equal measures outdoor fun and natural beauty.
Lake Darling
Set in northern North Dakota, close to the Canadian border, Lake Darling is a quiet retreat for nature enthusiasts. Formed by damming the Souris River, it was named after the famous American cartoonist Ding Darling and is the heart of the Upper Souris National Wildlife Refuge. The lake, with its boat access points, serene canoe routes, picnic areas, and a visitor center, promises a fun visit for all who make the journey.
Lake Upsilon
Lake Upsilon is a unique Y-shaped body of water situated amidst the Turtle Mountains. Known for its stock of bluegill, walleye, and northern pike, it's an angler's paradise. Its peaceful atmosphere and natural beauty make it an ideal spot for recreational activities like swimming, water skiing, and scenic pontoon rides.
Homme Lake
Just west of Park River in North Dakota lies Homme Lake, a man-made marvel named after local business-person, HG Homme. Its easy access from Highway 17 and the captivating view from the Spillway Overlook make it a favored spot for both residents and visitors. With an abundance of walleye, northern pike, and crappie, it is an oasis for anglers, while the southern shoreline boasts a recreation area for water sports, campsites, and a playground, promising a fun-filled visit for all.
Devils Lake
Plunge into the refreshing waves of Devils Lake — North Dakota's largest natural body of water and the capital of the world for perch fishing. A hugely popular spot for outdoor recreation, it's estimated that the lake makes $20 million each year from visitors heading to its shorelines.
12 Must-See Waterfalls in Oahu for the Explorer in You!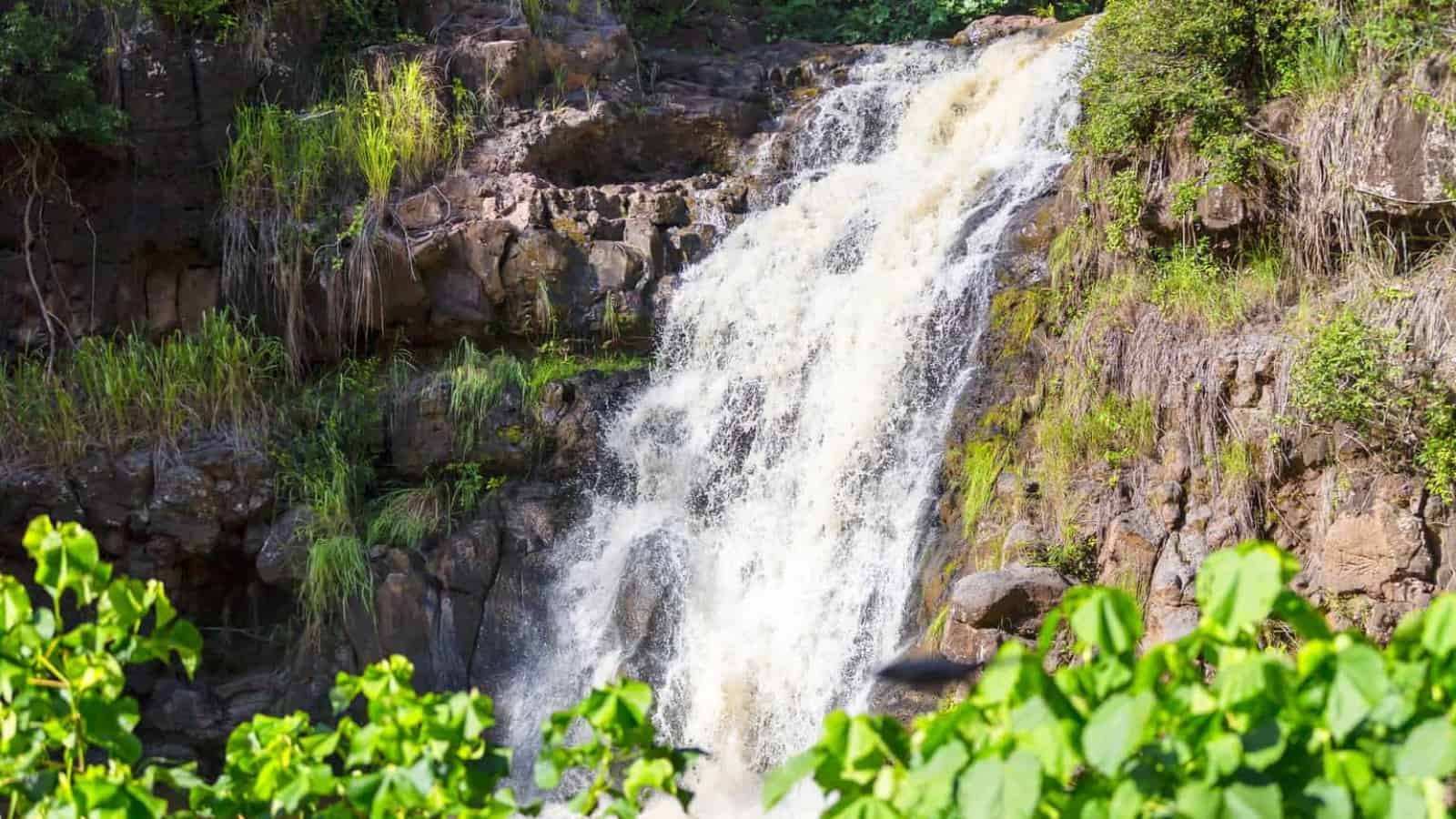 Get ready to embark on an unforgettable adventure in Oahu, Hawaii! Known for its stunning landscapes and breathtaking beauty, this island paradise is home to a plethora of magnificent waterfalls that will leave you in awe. Explore the 12 must-see waterfalls that will awaken the explorer within you. Immerse yourself in cascading waters, lush greenery, and the untamed beauty of Hawaii's landscapes.
9 Waterfalls in California That Show the Beauty of Nature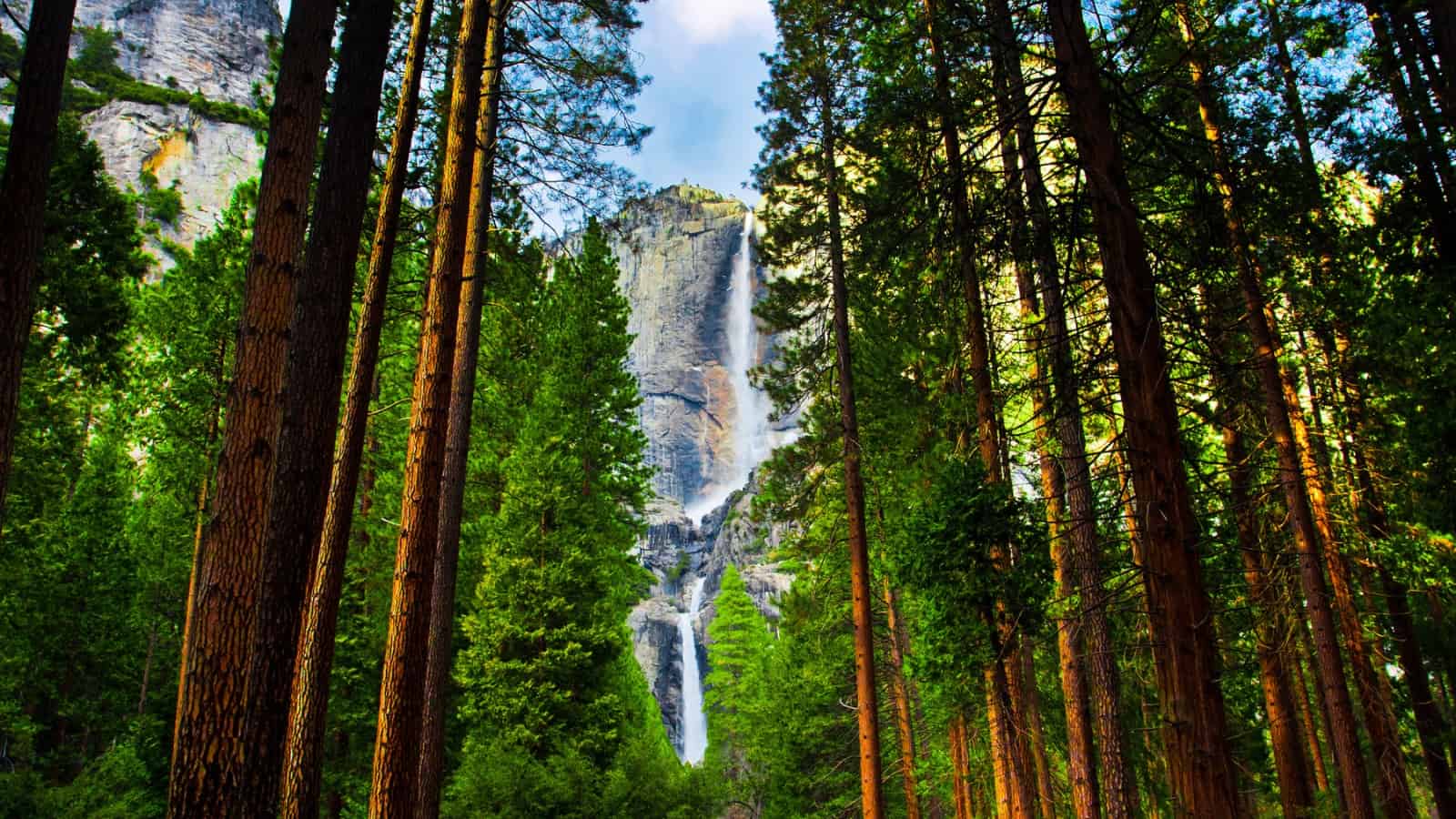 Get ready to be enchanted by the natural beauty of California's waterfalls! From majestic cascades to hidden gems, the Golden State is home to a remarkable collection of breathtaking waterfalls that will leave you in awe. Whether you're a nature lover, an adventure seeker, or simply someone who appreciates the wonders of the great outdoors, California's waterfalls offer a diverse range of experiences.
16 Waterfalls in Alaska for All Tastes and Ages To Enjoy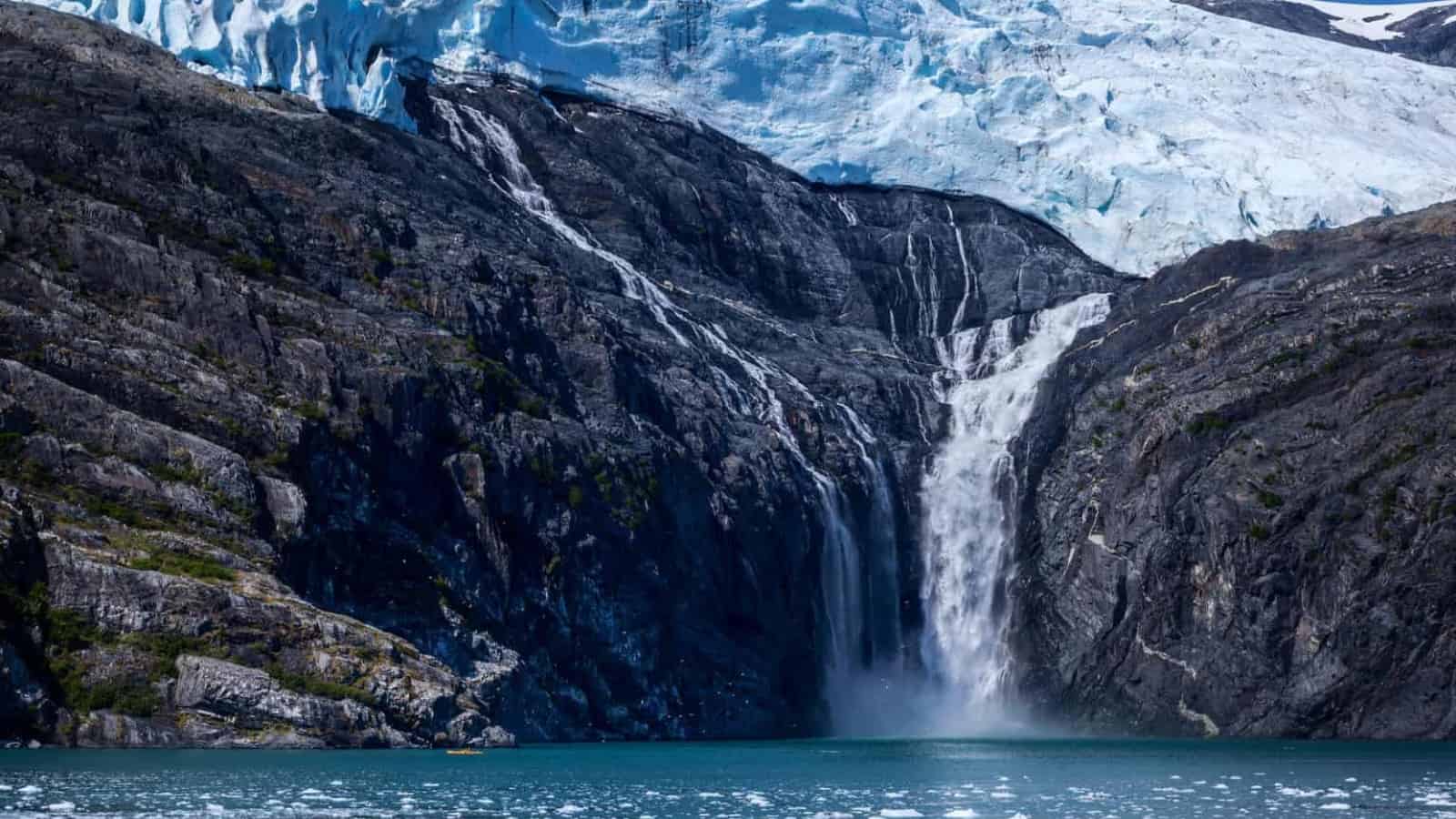 Get ready to experience the awe-inspiring beauty of Alaska's waterfalls! Nestled in the breathtaking landscapes of America's northernmost point, Alaska's waterfalls offer a treat for travelers of all ages and interests. Whether you're a nature enthusiast, an adventure seeker, or simply looking for a serene escape, Alaska's diverse collection of 16 stunning waterfalls will leave you mesmerized.