Stephanie is a cherished member of the Sampling America writing team, dedicated to crafting captivating narratives that transport readers to thrilling adventures across the country and beyond.
Situated in the southwest United States, Reno, Nevada, is dubbed "the Biggest Little City in the World" because of its world-class amenities but small population.
Although Reno is a small hub for gambling and clubs, the outdoor attractions are what really make this great city shine. Close to the California state line, Reno has a stunning mountainous background.
Follow along to find the best lakes in Reno for an excellent outdoor adventure.
Washoe Lake
Twenty miles outside of Reno sits the stunning shores of Washoe Lake. With plenty of amenities and activities, this lake is a popular spot for locals to come and enjoy the summer.
The lake has a large boat ramp, a spot to rent kayaks, canoes, paddle boards, and plenty of unique birds and marine life. This lake is sure to impress. However, it can get quite busy in the summer, so be sure to show up early to secure a spot on the sandy shores.
Martis Creek Lake
This small lake is managed by the US Army Corps of Engineers, which maintains the lake exceptionally well with excellent recreation activities.
Visitors are welcome to come and enjoy this stunning lake. With fishing, boating, and other water sports, there is something for everyone.
The lake also has plenty of animals for anyone looking to view unique wildlife. Beavers, blackberry, mule deer, and red-tailed hawk all call this lake home.
Boca Reservoir
This lake has a large boat ramp that anyone can use to bring their watercraft. It's a popular spot for boating, jet skiing, and more. Although this lake can get busy with boats, it still feels like a quiet getaway in nature.
There are plenty of campgrounds nearby where guests can spend as much time as they want. The campgrounds also have excellent amenities, so RVs and campers can be brought here.
Stampede Reservoir
Situated close to Boca Reservoir, this lake is much quieter and less developed. This large lake is the perfect place to rest and relax in a calm destination.
The nearby campgrounds have some water and power hookups as well as picnic tables for families to enjoy. Spend the weekend here to reconnect with nature and see the wonders of the Nevada wilderness.
Donner Lake
Located inside Donner Memorial State Park, this lake is a popular destination for locals and tourists alike. Formerly known as Truckee Lake, this spot was renamed to honor the Donner Party of pioneers who traversed the mountains to get to California.
The lake is only about 20 miles north of Lake Tahoe and can often be a smaller and quieter vacation place. There are plenty of vacation houses and cabins on the lake that are owned privately or can be rented.
Prosser Creek Reservoir
Plenty of outdoor and water activities are located at this lake: kayaking, canoeing, hiking, and even horseback riding. Although motorized boating isn't allowed on the lake, there are still plenty of ways to enjoy the great outdoors.
The fishing often brings anglers from all around; the lake is filled with rainbow trout, brown trout, and bass. A frequent complaint at this lake is that the campgrounds lack amenities, so if you plan on staying here for the weekend, be sure to bring plenty of water and secondary electricity sources.
Lahontan Reservoir
Lahontan Reservoir is a large lake in Reno with 69 miles of shoreline, making it a perfect destination to spend a weekend or an afternoon on its sandy shores.
Motorized boats are allowed on this extensive body of water, so this is an excellent destination for water skiing, jet skiing, and tubing. The campgrounds have plenty of updated amenities with showers, restrooms, and water hookups for campers.
Pyramid Lake
Pyramid Lake is fed by the Truckee River in northern Nevada on the slopes of the well-known Sierra Nevada mountain range. Because of its proximity to the mountains, this lake sits at an elevation of more than 1,100 meters.
At 49,000 hectares, this is the largest lake that remains from the last ice age. A small lake also sits on the south portion of the lake to create majestic scenery.
Lake Tahoe
Lake Tahoe is commonly referred to as the jewel of the Sierra Nevada mountain range, and it's easy to see why from the stunning blue waters set against the massive mountain range. The world-famous lake is known as one of the best vacation spots in Nevada, drawing people from all over North America to experience the majesty.
The lake has over 72 miles of shoreline and allows all-sized boats to occupy the water. Hiking around the lake is also an excellent activity, as guests can see stunning views only accessible on foot.
The 16 Best National Parks to Visit in June For Summer Fun
Are you looking for the perfect summer adventure? Look no further than these top national parks to visit in June! From the stunning wildflower displays at Lassen Volcanic National Park to the world-class whitewater rafting at New River Gorge National Park, this article provides insider tips and recommendations for an unforgettable outdoor experience. Don't miss out on the chance to explore these breathtaking natural wonders during one of the best months of the year!
6 National Parks To Avoid This Summer (And The Alternatives)
Are you planning a summer trip to a national park but want to avoid the crowds? Look no further than this article, which provides insider tips on which popular national parks to avoid and offers recommendations for six alternative destinations that offer unique experiences and stunning natural beauty. From exploring rugged peaks and pristine lakes at North Cascades National Park to discovering the geological history of Capitol Reef National Park, this article has everything you need to plan an unforgettable outdoor adventure this summer.
Best 16 Utah Vacation Spots
Are you looking for an unforgettable vacation spot with breathtaking natural beauty? Look no further than Utah! With stunning national parks like Zion and Bryce Canyon, as well as unique attractions like the Homestead Crater and Dead Horse Point, Utah has something for everyone. This article provides insider tips and recommendations for the best places to visit in Utah, from hiking to skiing to soaking in natural hot springs. Don't miss out on the chance to explore this incredible outdoor playground!
5 Waterfalls in Zion National Park For A Fabulous Day Out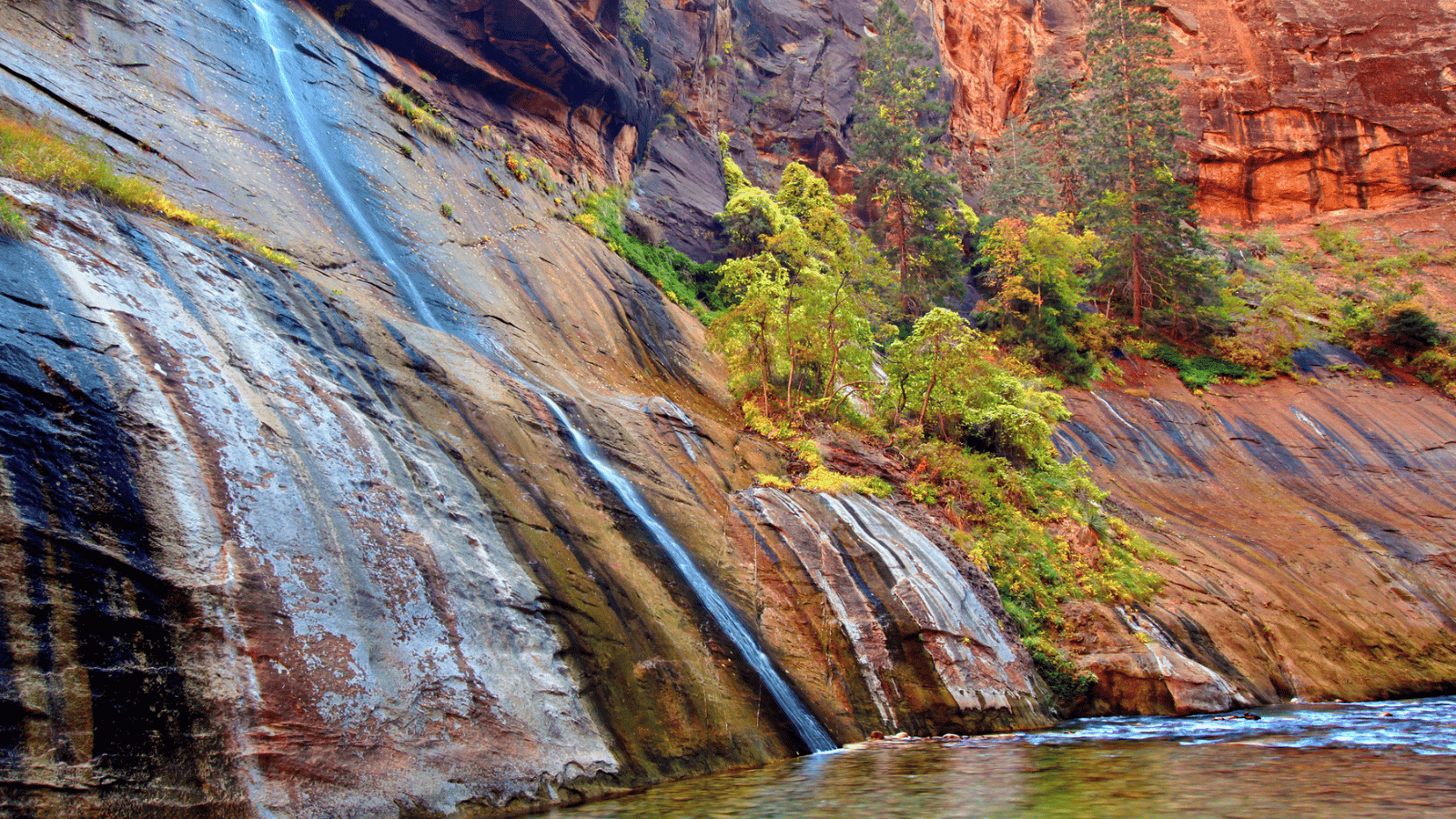 Are you a nature enthusiast looking for an outdoor adventure that will take your breath away? Look no further than Zion National Park in southwestern Utah! This article explores the park's stunning waterfalls, including the moderate hike to Archangel Falls and the more challenging Upper Emerald Pools. But that's not all – the article also highlights other natural attractions in the park, such as The Great White Throne and the Court of the Patriarchs. Don't miss out on the chance to explore this gorgeous landscape and experience the beauty of Utah's unique natural wonders!