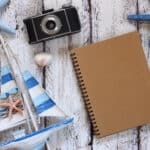 Elizabeth is an experienced traveler and writer with bylines in several popular travel publications. She currently co-owns a small digital travel publication and spends her free time writing, taking photos, and traveling.
Nestled within the peaks of the Great Smoky Mountains are some of the most stunning and serene lakes you'll ever lay your eyes on. From crystal-clear waters teeming with untold beauty to hidden gems waiting to be discovered, these following top-ranked best lakes in the Smoky Mountains are a must-visit for anyone looking to unwind and reconnect with nature.
1. Douglas Lake
Unmissable on any Smoky Mountain itinerary is the breathtaking Douglas Lake, a natural treasure nestled just a few miles from the vibrant towns of Pigeon Forge and Gatlinburg. The area invites you to boat, swim, fish, and camp within its 28,000-acre boundaries, shaped by the waters of the French Broad and Pigeon Rivers. With national recognition for its crappie and largemouth bass fishing, it's an angler's paradise. Just don't forget to visit the Douglas Dam.
2. Fontana Lake
Fontana Lake, the largest lake in western North Carolina, invites you to unveil a world of aquatic life, from smallmouth bass to rainbow trout, within the depths of this vast 16-square-mile reservoir nestled in the Smoky Mountains National Park. Here, you can discover the imposing Fontana Dam, towering over the lake, or enjoy amenities such as hot showers (ideal for the hikers traversing the Appalachian Trail).
3. Lake Glenville
Born out of the west fork of the Tuckasegee River in 1941 and known for some time as Thorpe Reservoir, this high-altitude oasis promises an adventure-laden retreat. With plummeting depths and a sprawling 26-mile shoreline, Glenville teems with activity, playing host to canoers, kayakers, waterskiers, and boat enthusiasts who seek a cool refuge in the Southeast's torrid summers.
4. Waterville Lake
Tucked away in the heart of North Carolina's Great Smoky Mountains, Waterville Lake offers more than just picturesque views. Calling all adventurous souls, this 301-acre sanctuary, fringed by Cherokee and Pisgah National Forests, is an angler's paradise peppered with largemouth bass and white crappie. Set sail from the Waterville Lake Boat Ramp in your kayak or canoe for a tranquil journey into the richness of nature and the echoes of the past.
5. Cheoah Lake
A visit to Cheoah Lake, nestled in North Carolina's Smoky Mountains, is like stepping into a scene from Harrison Ford's thrilling escape in The Fugitive. This scenic enclave, more commonly referred to as the "Fugitive Dam," offers pristine beauty within its 9.5 miles of narrow, largely untouched lake bordered by national parks. Unlike other lakes, it's ideal for solitary pursuits—fishing for trout and muskie, boating on crystalline waters, or soaking in the tranquility from the scenic North Carolina Highway 28 N drive.
6. Lake Santeetlah
Enjoy a day filled with boating, swimming, and fishing along the 76-mile shoreline of Lake Santeetlah, a popular haven hidden amidst the Nantahala National Forest's luxuriant foliage. For dedicated hikers, the lake's proximity to the tough trails of the Great Smoky Mountains and gentler paths through the enclosing forest offers an unbeatable allure. Round off the day with a relaxing stay at a residential rental or the Cheoah Point campground or a thrilling ride along the nearby Tail of the Dragon for an unforgettable travel experience.
7. Lake Junaluska
Discover the beauty of Lake Junaluska, an artificial utopia spanning 200 acres. You can engage in exhilarating water sports or challenge yourself with mini golf at the aquatic center, all while enjoying panoramic lake and mountain vistas. Nearby, the Little Cataloochee trail weaves a tapestry of history, and a short drive could lead to a wild elk sighting at Cataloochee.
8. Tellico Lake
The perfect Smoky Mountains retreat awaits at Tellico Lake, one of the best lakes in Tennessee. Located in the heartland of Tennessee's Cherokee National Forest, this vibrant lake offers opportunities for fishing, kayaking, and boating. Within Tellico Village, exclusive amenities like a members-only beach, swimming pools, and a golf course will enhance your stay. If you're passing through on a road trip, embark on scenic drives along the Foothills Parkway or Cherohala Skyway, hike to the breathtaking Bald River Falls, or dip into local culture in the neighboring towns of Maryville and Vonore.
9. Calderwood Lake
Calderwood Lake, an enchanting jewel straddling the border of Tennessee and North Carolina, offers fishing enthusiasts an abundant selection of lake, brook, rainbow, and brown trout, courtesy of double stocking by respective Wildlife Resources Commissions. The lake, a byproduct of the Little Tennessee River and presided over by the historic 1930s Calderwood Dam, seamlessly blends industrial heritage with abundant natural beauty.
10. Nantahala Lake
Perched above the Gorge in the National Forest, Nantahala Lake sits at an altitude of 3,000 feet and provides a unique blend of untouched wilderness and engaging water activities. Its 29 miles of largely undeveloped shoreline are accessible from two public boat launch areas, including the scenic Rocky Branch ramp off Wayah Road. Tap into the Nantahala spirit by renting fishing boats or kayaks from Nantahala Lake Marine, immersing yourself in the lake's serene beauty before journeying on to the whitewater rafting hotspots downstream.
11. Bear Creek Lake
In the heart of the Smoky Mountains, Bear Creek Lake, a creation of Nantahala Power and Light Company from the 1950s, offers an alluring blend of tranquility and adventure. With a boat, fishing equipment, and a valid N.C. fishing permit in tow, you'll soon be reeling in an array of trout and bass from its abundantly stocked waters. Whether you seek the thrill of water sports, the serenity of secluded beach lounging, or the satisfaction of a rewarding catch, Bear Creek Lake promises an unforgettable experience.
12. Norris Reservoir
The Norris Reservoir, gracing the Powell and Clinch Rivers with over 800 miles of pristine shoreline, is a treasure trove waiting to be discovered. This lake's rich tapestry, woven with three state parks and two wildlife areas, harnesses East Tennessee's untamed beauty in a panorama of exciting boating and fishing escapades. A testament to the Tennessee Valley Association's vision, Norris Reservoir not only captivates with its history but also with the tantalizing prospect of landing a record-shattering brown trout.
13. Melton Hill Lake
Striking a perfect balance between tranquility and adventure, Melton Hill Lake, just south of Norris Lake, offers more than just its 173 miles of scenic shoreline. Stretching over 57 miles, this 5,690-acre lake maintains a steady water level throughout the year, establishing itself as an all-season fishing and boating retreat.
The 16 Best National Parks to Visit in June For Summer Fun
Are you looking for the perfect summer adventure? Look no further than these top national parks to visit in June! From the stunning wildflower displays at Lassen Volcanic National Park to the world-class whitewater rafting at New River Gorge National Park, this article provides insider tips and recommendations for an unforgettable outdoor experience. Don't miss out on the chance to explore these breathtaking natural wonders during one of the best months of the year!
6 National Parks To Avoid This Summer (And The Alternatives)
Are you planning a summer trip to a national park but want to avoid the crowds? Look no further than this article, which provides insider tips on which popular national parks to avoid and offers recommendations for six alternative destinations that offer unique experiences and stunning natural beauty. From exploring rugged peaks and pristine lakes at North Cascades National Park to discovering the geological history of Capitol Reef National Park, this article has everything you need to plan an unforgettable outdoor adventure this summer.
Best 16 Utah Vacation Spots
Are you looking for an unforgettable vacation spot with breathtaking natural beauty? Look no further than Utah! With stunning national parks like Zion and Bryce Canyon, as well as unique attractions like the Homestead Crater and Dead Horse Point, Utah has something for everyone. This article provides insider tips and recommendations for the best places to visit in Utah, from hiking to skiing to soaking in natural hot springs. Don't miss out on the chance to explore this incredible outdoor playground!
5 Waterfalls in Zion National Park For A Fabulous Day Out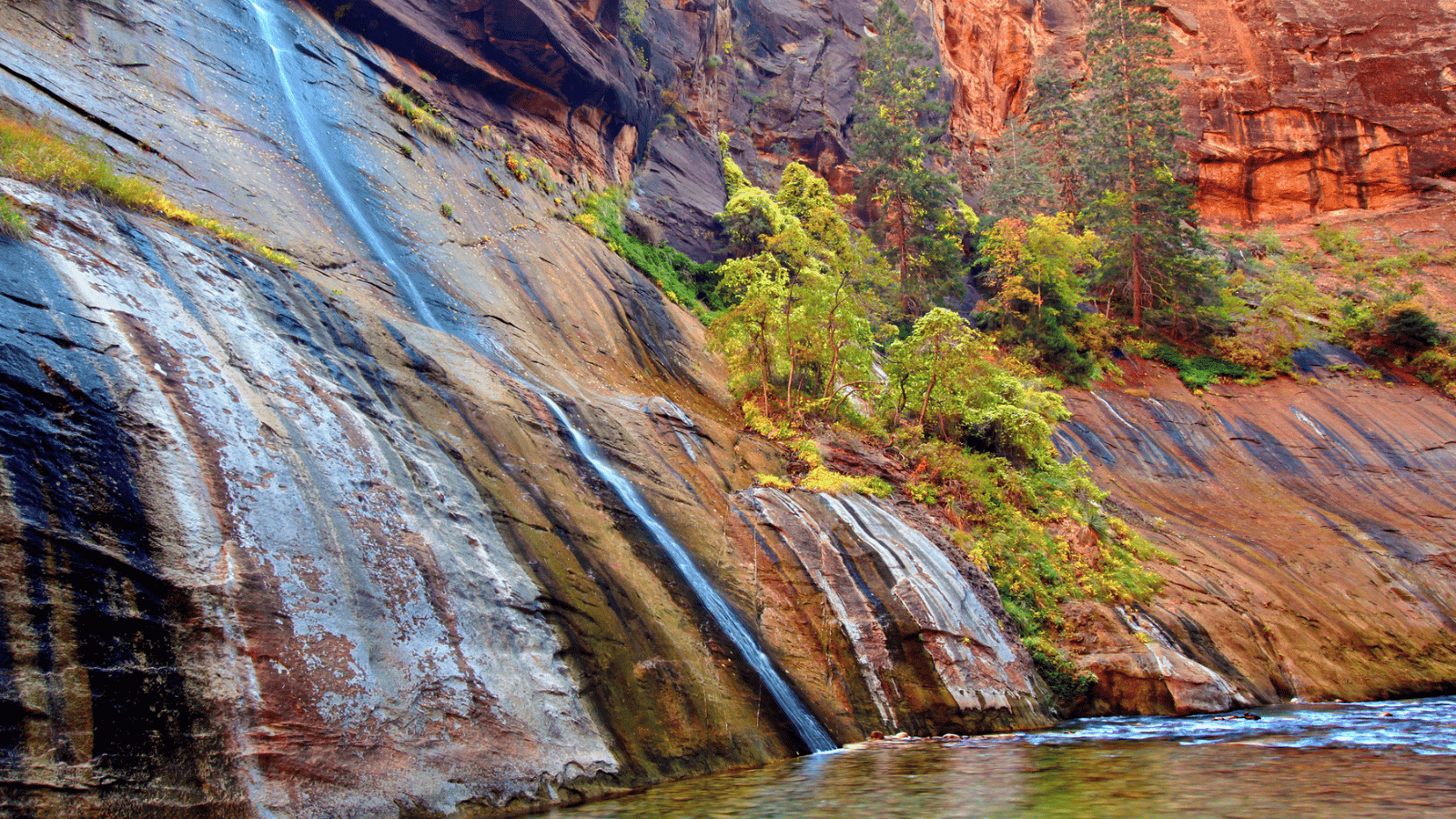 Are you a nature enthusiast looking for an outdoor adventure that will take your breath away? Look no further than Zion National Park in southwestern Utah! This article explores the park's stunning waterfalls, including the moderate hike to Archangel Falls and the more challenging Upper Emerald Pools. But that's not all – the article also highlights other natural attractions in the park, such as The Great White Throne and the Court of the Patriarchs. Don't miss out on the chance to explore this gorgeous landscape and experience the beauty of Utah's unique natural wonders!