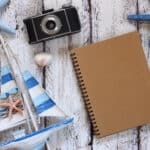 Elizabeth is an experienced traveler and writer with bylines in several popular travel publications. She currently co-owns a small digital travel publication and spends her free time writing, taking photos, and traveling.
If you're searching for a picturesque lakeside escape, you won't need to look far from Tulsa. Oklahoma's second-largest city is surrounded by serene lakes that offer an ideal setting for fishing, hiking, or simply soaking up the natural beauty.
So, slip on your swimsuit and get ready to explore some of the best lakes near Tulsa, Oklahoma!
Keystone Lake
At Keystone Lake, located just outside Tulsa, a world of water-based pursuits and record-breaking fishing experiences await you. The Corps of Engineers has nurtured this 26,000-acre reservoir into a vibrant recreational epicenter, offering everything from boat rentals to campgrounds. No matter what kind of adventure you're looking for, Keystone State Park presents a balanced blend of adventure and relaxation, making it an ideal retreat for families, friends, or even a solo afternoon in the sun.
Skiatook Lake
Just 25 minutes from Tulsa, Skiatook Lake looms as a 10,190-acre reservoir full of clear waters and adventure. Imagine yourself kayaking on one of the region's clearest lakes, camping under the stars at Tall Chief Cove Recreation Area, or enjoying the thrill of waterskiing and wakeboarding. What makes this one of the best lakes in the area, though, are the unique, boat-inaccessible fishing spots, creating a paradise for kayak-angling enthusiasts.
Oologah Lake
Oologah Lake, the second-largest lake near Tulsa, is a haven for water enthusiasts seeking the thrill of sailing, excellent catfish fishing, and the charm of Will Rogers' birthplace. At Hawthorn Bluff, you can plunge into a refreshing swim, while Redbud Marina provides the ultimate destination for boat rentals and sailing school.
Lake Hudson
Lake Hudson, a tranquil 12,000-acre reservoir east of Tulsa, offers shallow waters accentuated by a mapped navigation channel. The waters are particularly alluring to those seeking a quiet paddle or a productive day of fishing. Here, the chances of reeling in a prized bass are high, thanks to the lake's reputation as the #1 bass haven in the state. While it may lack extensive recreational development, Lake Hudson's allure lies in its serenity — enjoy the quiet.
Fort Gibson Lake
Find your adventurous spirit at Fort Gibson Lake, a sprawling 19,900-acre reservoir known for its recreational bounty. Teeming with areas for swimming, camping at the locals' beloved Blue Bill Point, and wakeboarding, this lake east of Tulsa also holds a reputation as the best in the state for catching paddlefish. While here, dive into history at the Sequoyah State Park, the most developed state park in Oklahoma, offering a unique blend of land and water-based activities.
Tenkiller Ferry Lake
Wrapped in the embrace of the Cookson Hills, Tenkiller Ferry Lake is a reservoir that spans over 12,900 acres in the Ozarks; it's a vibrant hub of aquatic activities. From tranquil canoeing, thrilling wakeboarding, and serene picnics to adventurous camping, this destination deftly weaves nature's beauty with energetic pursuits.
Grand Lake
When visiting Tulsa, it's worth embarking on a journey to Grand Lake, where the scenic beauty spans across 41,000 acres. This gem in Oklahoma's crown is a sanctuary for outdoor aficionados, boasting top-notch boating, sailing, and water skiing experiences. Its developed shoreline, punctuated by idyllic resorts and cabins, satisfies every kind of wanderlust. The attraction doesn't end at the water's edge, though — the immersive woodland hiking and biking trails await inland for an exciting afternoon in nature.
Birch Lake
If you're seeking a serene getaway, Birch Lake near Barnsdall beckons with 1,137 acres of nature and activities, from fishing to tubing. Its small size and low traffic make it a haven for water sports enthusiasts looking for a peaceful spot for kayaking, canoeing, or paddleboarding. Twin Coves Point and Birch Cove, both managed by the Corps of Engineers, are great spots for warm-weather picnics and are well-known for their top-notch designated swimming areas and expansive campgrounds. Despite being on the smaller side, Birch Lake boasts a robust fishing scene, often rewarding anglers with largemouth bass weighing over four pounds.
Claremore Lake
Tucked away near Tulsa, Oklahoma, the modest 470-acre Claremore Lake is a delightful day-trip destination for those seeking respite from city life. This lake, smaller than most surrounding reservoirs yet brimming with charm, offers the perfect setting for fishing, boating, and kayaking. If you prefer to stay landside, explore Claremore Lake Park and find yourself enveloped in a labyrinth of hiking trails, a kids-friendly splash pad, and inviting picnic spots, all crowned by a heated dock for cold-weather fishing. Even though swimming isn't allowed, the lake ensures plenty of fun and relaxation under the leafy canopies.
Greenleaf Lake
Often overlooked but not underwhelming, Greenleaf Lake is a 920-acre jewel nestled between the more frequented Webbers Falls and Tenkiller Lakes. Casting a line into its bass-rich waters or gliding in a kayak across its gentle surface, all sans the usual watersports hubbub, you'll discover an unexpected tranquility. Accessible through Greenleaf State Park, the lake invites campers and picnickers to its serene shores, while its surrounding trails, albeit lightly marked, offer the intrepid a hiking or biking challenge.
Webbers Falls Lake
Webbers Falls Lake, a sprawling 11,600-acre reservoir southeast of Tulsa, boasts tranquil waters and well-managed recreational areas for an unforgettable outdoor experience. It's impossible to visit and not succumb to its peaceful charm while engaging in a variety of activities—be it fishing for your next big catch, canoeing in its tranquil waters, or biking along its scenic trails. With Spaniard Creek and Brewer Bend providing much-needed facilities and easy access to thrill-seekers, Webbers Falls Lake is your ticket to a quiet escape filled with adventure.
Lake Eufaula
Unlock an oasis of outdoor activities at Lake Eufaula, Oklahoma's biggest reservoir (and one of the most beautiful lakes in the entire state!). Here, scenic biking trails carve through flourishing parks and quiet beaches while the vast expanse of the lake calls out to boaters, wakeboarders, and those who simply want to enjoy a calm picnic with a great view. Not just a paradise for water-loving adventurers, it's also a playground for the fishing enthusiast, with a reputation for trophy largemouth bass fishing.
12 Must-See Waterfalls in Oahu for the Explorer in You!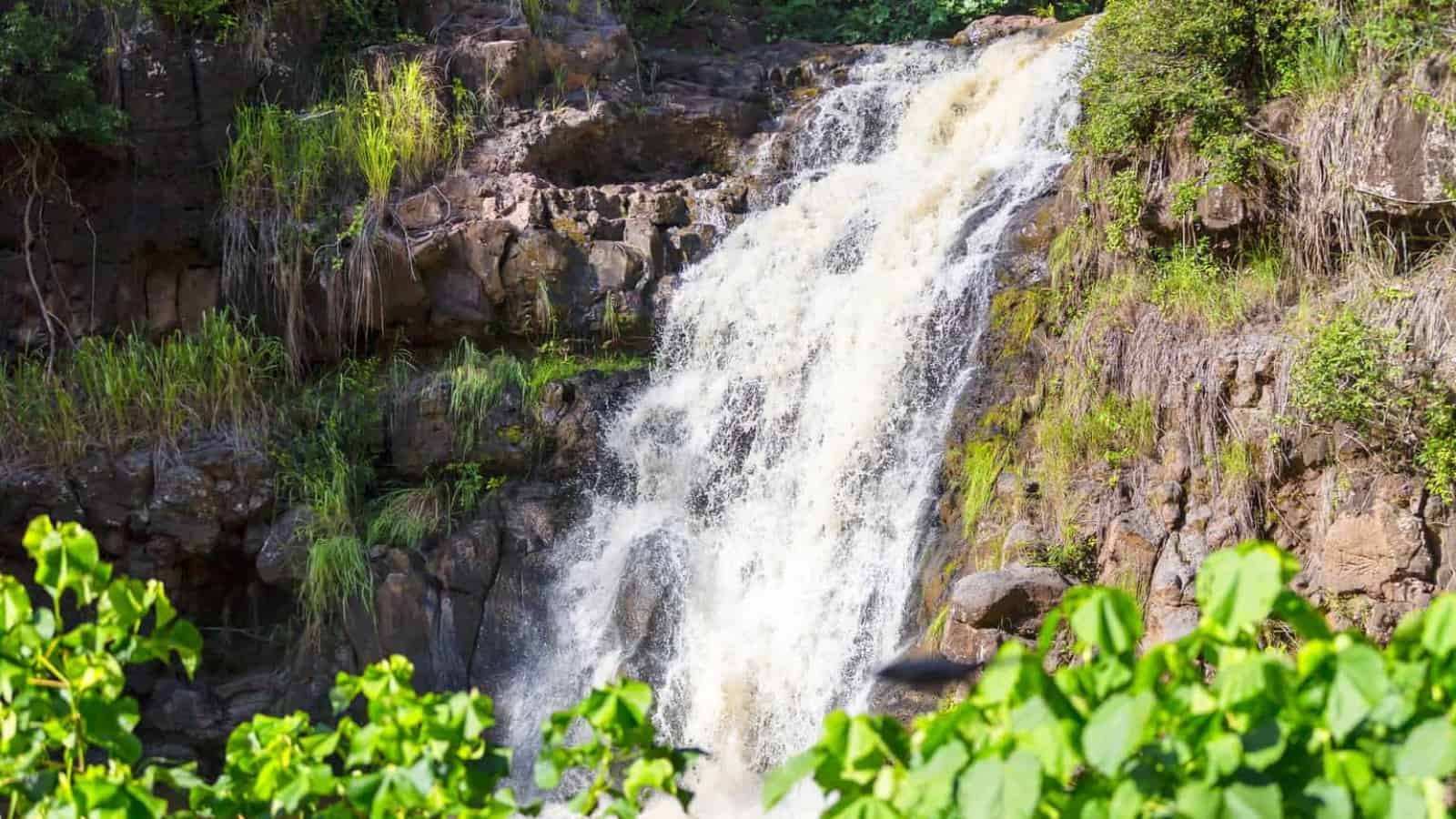 Get ready to embark on an unforgettable adventure in Oahu, Hawaii! Known for its stunning landscapes and breathtaking beauty, this island paradise is home to a plethora of magnificent waterfalls that will leave you in awe. Explore the 12 must-see waterfalls that will awaken the explorer within you. Immerse yourself in cascading waters, lush greenery, and the untamed beauty of Hawaii's landscapes.
9 Waterfalls in California That Show the Beauty of Nature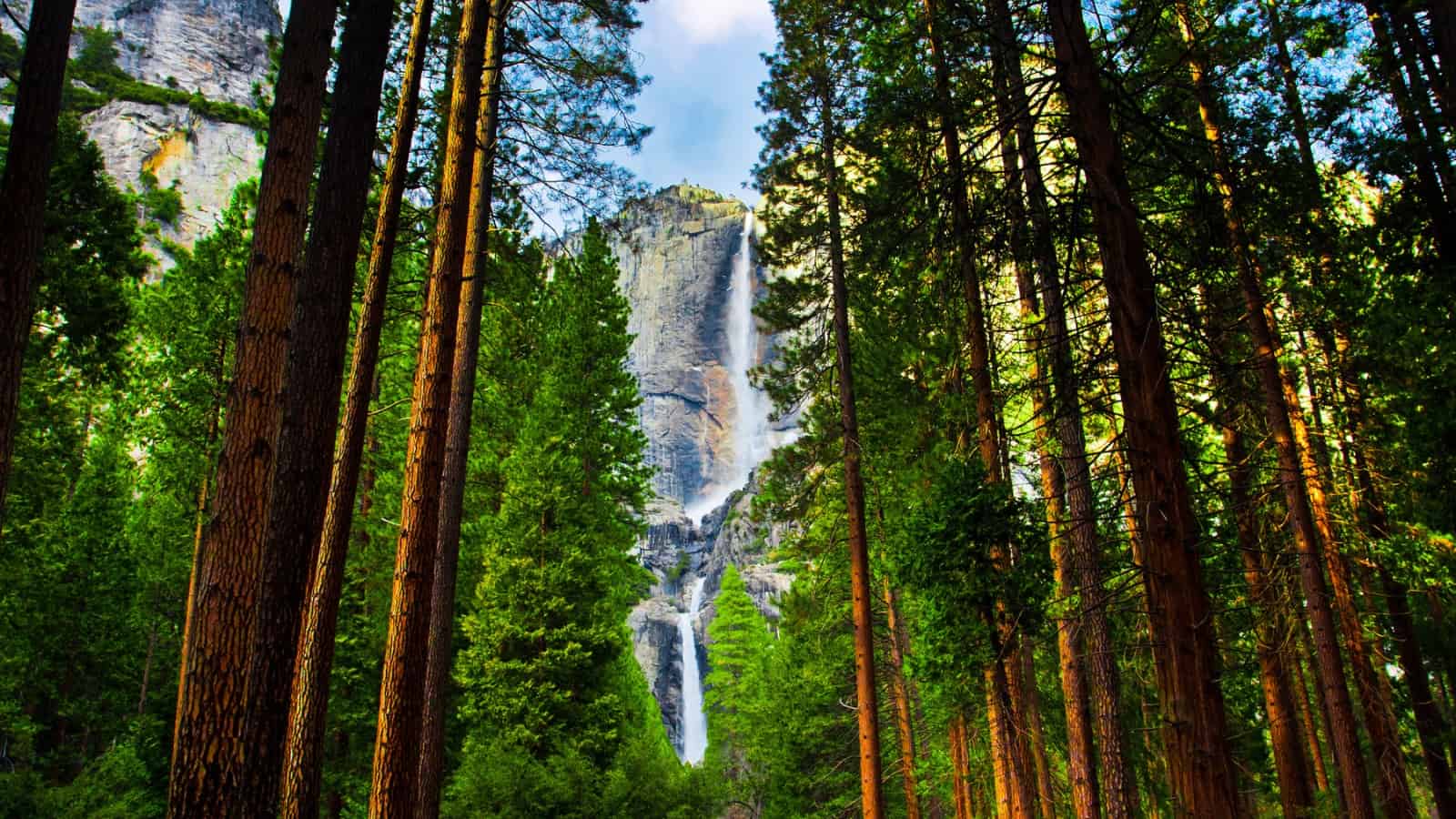 Get ready to be enchanted by the natural beauty of California's waterfalls! From majestic cascades to hidden gems, the Golden State is home to a remarkable collection of breathtaking waterfalls that will leave you in awe. Whether you're a nature lover, an adventure seeker, or simply someone who appreciates the wonders of the great outdoors, California's waterfalls offer a diverse range of experiences.
16 Waterfalls in Alaska for All Tastes and Ages To Enjoy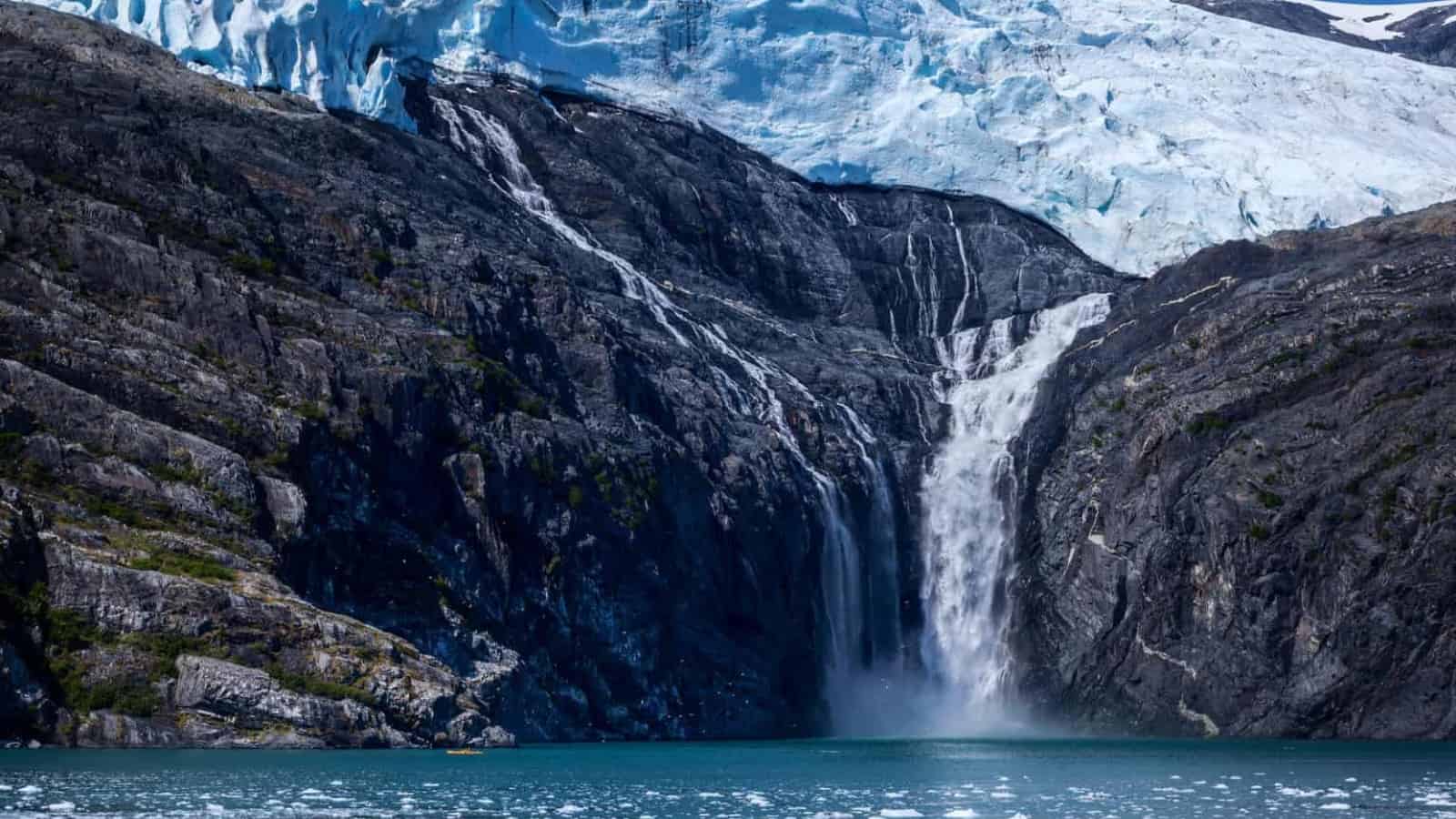 Get ready to experience the awe-inspiring beauty of Alaska's waterfalls! Nestled in the breathtaking landscapes of America's northernmost point, Alaska's waterfalls offer a treat for travelers of all ages and interests. Whether you're a nature enthusiast, an adventure seeker, or simply looking for a serene escape, Alaska's diverse collection of 16 stunning waterfalls will leave you mesmerized.