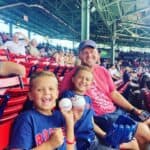 Jake Cain is an entrepreneur and writer from Cincinnati, Ohio. He spends his free time driving around the country in his late 90's conversion van, affectionately known as the "Monster Van" with his wife and 3 boys.
Nestled among the upper part of the Mississippi River lies Minneapolis, the largest city in Minnesota.
As a metropolitan area, Minneapolis has everything you would want to keep you happy in a city.
But there are times when you might want to experience something different. We're here with ten-day trips from Minneapolis to keep things interesting.
Taylors Falls
Less than an hour away from Minneapolis, you'll find Taylor Falls, a place of pristine beauty. It is most widely known for outdoor activities, especially in the winter.
Start your exploration at Interstate State Park, which encompasses both Wisconsin and Minnesota. Bring your canoe or kayak so you can hit the rapids of the St. Croix River.
Climb cliffs of the St. Croix River Salles. Book a ride on an excursion boat tour. Or follow the half-mile loop Glacial Pothole Trail that shows exhibits of the park's history and geology.
One of a kind sites you won't see anywhere else include ten different lava flows, two distinct glacial deposits, and traces of ancient streams and faults. Summer is the best time for hiking.
There are even rare and endangered species found in the reservation. Be on the lookout for the abundant wildlife. Don't forget your camera so you can have memories that last a lifetime.
Head up to Wild Mountain for all your outdoor needs. Get lessons in winter sports like skiing. Rent canoes, kayaks, and tubes for summertime fun. You can even take scenic boat tours.
Or just stay on-site and spend your hours playing at the waterpark, which includes waterslides, alpine slides, and go-carts. What a way to spend a hot summer day!
Red Wing
Home of the famous boot company, Red Wing, has a lot to keep you entertained for a day trip. And it's only an hour's drive away.
Start your trip at Barn Bluff, a famous landmark of the upper Mississippi River. This landmark rises 350 feet, offering clear viewing of the Mississippi River Valley.
It does take some physical exertion to reach the top, so take your time. The view isn't going anywhere. During the summer, you can participate in guided hikes to learn about the area.
If you want to spend some time indoors, take a break at the Red Wing Marine Museum. You can learn about the boating industry, and view the American Queen steamboat when it's docked.
Memorial Park is a great place to go biking or hiking if you're trying to stay close to the city. There's even a nine-hole Frisbee golf course.
In the winter, there's excellent snowshoeing and skiing. Or hit the numerous trails on your mountain bike. Make it to Sorin's Bluff for views of Minnesota, Wisconsin, and the Mississippi River.
Lake Pepin
Lake Pepin is a 26-mile long natural lake, which takes 70 miles to drive all the way around. There are numerous towns for fantastic shopping along the way.
Including the Stockholm Pie Company, which sells pies and ice cream. Take time to visit the Stockholm Pottery & Mercantile, which shows works from local artists, including Diana Milner.
The Palate is another excellent place to stop for yummy gourmet treats. Take a cooking class while you're there. Or purchase some cookware to take home.
Wabasha, which is across the bridge, includes the National Eagle Center, where you can view wild eagles flying overhead. Take time to explore both levels of exhibits before you leave.
If eagles are your thing, you can also view them at the historic Reads Landing Brewing Company. Sit outside and watch the birds soar as you smash on delicious foods and craft beer.
Lake City
In between Lake Pepin and the Mississippi River lies the lovely town of Lake City. Aptly named, wouldn't you say? It's only 68 miles from Minneapolis so that you can be there in no time.
But what can you do, you ask? Plenty. Let's see.
If you're staying ashore, take a hike along the 2 ½ mile riverwalk to stretch your legs. Head to one of the many designated viewing areas to get a glimpse of bald eagles and other birds.
Hit the green with four different 18-hole golf courses. Test your skills in various terrains, including bluffs and windy valleys. How good is your game?
Want to get out on the water but don't have any gear? No problem, thanks to Eagle Water Sports. You can rent stand up paddleboards, wakeboards, water skis, and kayaks.
Learn what it feels like to soar like an eagle by strapping into a hang gliding contraption, along with an experienced guide. Enjoy a tandem flight over the water with Eagle Hang Gliding.
Not a fan of being on the water? No worries. Check out the Lake City Market by the Lake to browse a seasonal farmer's market.
Or do the Lake Pepin Wine Tour, which covers four wineries around Lake Pepkin, in two different states. You can visit:
Maiden Rock Winery and Cidery
Villa Bellezza Winery
Flower Valley Vineyard
Lake Pepin Winery (not actual wine, but grape juice)
The hardest part about food in Lake City is deciding what to eat. Indoors or outdoors. Fine dining to delis, pizzerias, and home-cooked cafes. You can find anything your stomach craves.
New Ulm
Visiting New Ulm, Minnesota, engulfs you in German culture. Named after Ulm, in Germany, New Ulm has a lot of similarities.
Many visitors to the town like to attend one of the many festivals. If you're there during a celebration, look for the town ambassadors. Don't miss your chance to dance with gnomes.
You can't think of Germany without thinking of beer. New Ulm understands this, and they're eager to prove their authenticity. Visit August Schell Brewery for handcrafted German beers.
Take a tour of the brewery while you're there. Learn the history of this 157-year old family establishment. Then browse the 2,000-foot gift shop. Walk around the classic gardens. Make it a day.
New Ulm encourages its residents to enjoy nighttime outdoors by offering moonlight skiing at Flandrau State Park. Be aware this isn't available every night, so plan ahead.
The well maintained eight miles of trails are also fun to hike during the summer, with a sand-bottomed pool at the bottom. Being in town makes it easy to get to without having to drive.
Want to feel like you're standing in the clouds? A popular tourist attraction is the Hermann Heights Monument. You have to climb a spiraling staircase to an observation platform.
I'm the Queen of the World! Well, I could be if I stood to stare out at New Ulm and the Minnesota River Valley. Scream it for me when you go. Please?!?
Stillwater
Only a half-hour away from Minneapolis, Stillwater is an ideal tourist spot for families. But there's plenty of stuff to do without the kids too.
Let's just get this out of the way. If you have kids, they're going to want to come to Teddy Bear Park. It's small, but your kids are sure to love taking pictures with the teddy bear sculptures.
If you're coming to Stillwater, the historic Stillwater Lift Bridge is probably on your to-see list. Built-in 1931, it's a rare design with a movable portion. Bridges terrify me, so I'd never go across!
The Warden's Home Museum gives you a view of the history of Washington County. There are exhibits on the Old Stillwater Prison, Civil War, lumber industry, and upper-middle-class living.
Want to know what it's like picking your own fruit? Take a pit stop at Aamodt's Apple Orchard. Tour the historic structures of the apple farm, including the granary and barn – now the store, winery, and bakery.
Brown's Creek Trail gives you a chance to stretch your legs and take in the beauty of nature with a paved 18-mile path from Pine Point Park to the city of St. Paul.
Walk, bike, ski, or rollerblade the path. It's even equestrian-friendly if you want to go for a horseback ride.
Stillwater is a foodie's paradise. Most restaurants use local, fresh ingredients. Join the Foodies on Foot tour to discover the best places to eat. The walking tour usually lasts three hours.
Owatonna
Appearance-wise, you wouldn't think Owatonna has much to offer. It's a small town that seems to be trapped in the past. But that's the appeal that attracts thousands of guests each year.
Mineral Springs Park is a favorite for locals and visitors of Owatonna. Learn the fascinating history behind the statue of Princess Owatonna.
There's also an old dam, horseshoe pits, frisbee golf course, and walking trails. Follow the gurgling creek for prime photography locations.
Pick up a Historic Tour Guide Brochure from the Owatonna Area Chamber of Commerce so you can be sure to visit all the historic sites.
The downtown district houses specialty shops, jewelry and shoe stores, clothing boutiques, and salons. You're sure to get all your shopping done in one area.
On Saturdays, May through October, you can visit the Farmer's Market in Central Park to stock up on homemade treats and crafts, fresh produce, and fresh flowers.
Catch a live show at the Little Theatre of Owatonna. They put on five productions a year.
If you like snakes and lizards, you'll want to stop at the RAD Zoo. RAD being Reptiles and Amphibian Discovery, i.e., my worst nightmare. I hate frogs!
Check out the Everglades exhibit to see live alligators and take a picture with one for a keepsake. Or visit Johson, the former pet boa constrictor of famed singer Justin Bieber.
Bemidji
Hot diggity, let's go to Bemidji, the artsy town a few hours from Minneapolis. If you enjoy iconic stories like Paul Bunyan, Bemidji is a place for you.
Lake Bemidji State Park is an excellent place to stretch your legs after a long car ride. The park is 1,600 acres of pine forest, hiking trails, and recreational facilities.
In warm weather, patrons can bike, hike, kayak, swim, fish boat, or play volleyball.
In the winter, it makes the perfect place for snowshoeing, cross country skiing, ice fishing, and snowmobiling.
Take the short ¼ mile boardwalk path that leads into the bog to view Sundew Pond and Bass Creek. Or go for a more strenuous hike along the 11-mile trails through the woods.
If you like taking fun selfies, don't miss the chance to pose with the roadside attraction of Paul Bunyan, standing 18-feet tall. Babe, the blue ox, is here too, standing about 10 feet tall.
Art is a big part of the Bemidji culture. Established in 1999, the Bemidji Sculpture Walk keeps 25 murals and sculptures on display throughout the year. The public can view these for free.
You get to view various art pieces, including a permanent collection of art, as well as the Veterans Memorial. Throughout town, you'll see murals painted on walls.
If resorts are your thing, consider a visit to Buena Vista Ski Area. This location isn't just popular in the winter. During the warm months, guests get tours in horse-drawn covered wagons.
They view the ridge known as the Top of the World and follow similar trails to the Native Americans and early pioneers as they travel to Red Lake and Leech Lake.
Brainerd
Next on our list is Brainerd, which is about 128 miles from Minneapolis. Brainerd is most famous for the racetrack.
If you love racing, Brainerd International Raceway is just the spot for you. Home to Lucas Oil NHRA Nationals every August, this raceway is equipped to handle multiple types of racings.
If you need some R & R outdoors, we recommend the Paul Bunyan State Trail. This rail-trail is 115 miles and is ideal for walking, biking, running, skateboarding, and rollerblading.
If you're in the mood for a safari, head to Safari North Wildlife Park. View animal exhibits from Africa, Asia, North, and South America, and Australia.
Some animals you'll see are:
Grizzly bears
Giraffe
Striped hyena
Kangaroo
White Bengal tigers
Leopards
Paul Bunyan Land is a small amusement park. There are a few small rides like a carousel and Ferris wheel. There's also Pioneer Village to walk through – the state's largest antique collection.
Excelsior
Our final stop on our list is Excelsior, which is located on Lake Minnetonka, a favorite of the wealthy. Most of the lake is now privately owned, except for Excelsior Commons.
The Commons consists of a beautiful sandy beach, tennis courts, a baseball field, and a bandshell where live music plays some times.
Board the 1906 steamboat Minnehaha every Wednesday night to be ferried to Wayzata for free live music. This boat was at the bottom of the lake for 50 years! Hard to believe it's floating now.
If you want to enjoy more history, take a ride on the 1896 Excelsior Streetcar that travels Water Street from Lyman Park on Thursday afternoons when there's a farmer's market going.
Seven nights a week, you can attend the nation's oldest professional theater, The Old Log Theater, founded in 1940.
Don't forget to stop at Licks for an ice cream cone before you head home.
It's great to know of fun things to do in your hometown, but sometimes, you want to try a change of pace. Day trips let you explore new places while still coming home every night.
We've given you ten great day trips from Minneapolis to get you started. Get out there and make some memories.
9 Day Trips From Virginia Beach Full of Rich History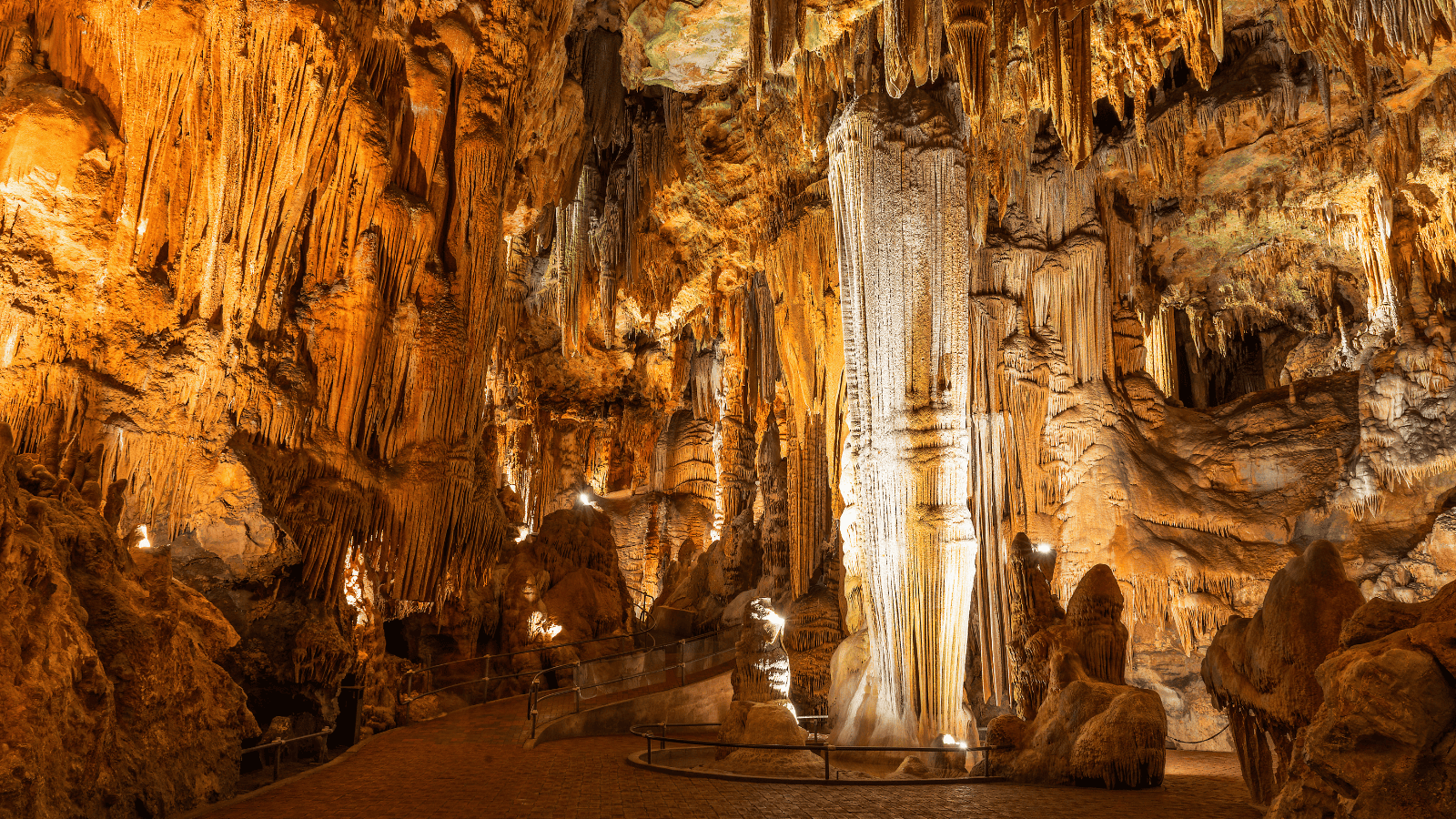 Discover the top day trips from Virginia Beach that offer a perfect escape from the hustle and bustle of the city. From exploring the historical sites of Colonial Williamsburg to witnessing the wild ponies on Chincoteague and Assateague Islands, this article has something for everyone. So, plan your mini-vacation now and explore the best of Virginia's gems!
16 Aesthetic Beach View Day Trips From Santa Barbara
If you're planning a trip to Santa Barbara, don't miss out on exploring the nearby destinations that offer something for everyone. From hiking in the Los Padres National Forest to relaxing on the beaches of Avila Beach, you'll enjoy this list of the best day trips from Santa Barbara. Whether you're a wine enthusiast or a film buff, there's something for everyone on this list of exciting day trips.
10 Day Trips From Gainesville
If you're planning a trip to Gainesville, Florida, don't miss out on exploring the nearby destinations that offer something for everyone. From the historic city of St. Augustine to the beautiful beaches of Daytona and Cedar Key, we've compiled a list of the best day trips from Gainesville. Whether you're an outdoor enthusiast or a history buff, there's something for everyone on this list of exciting day trips. So, plan your mini-vacation now and explore the best of Florida's gems!
Best 16 Day Trip Spots From Myrtle Beach
If you're planning a trip to Myrtle Beach, South Carolina, don't miss out on exploring the nearby destinations that offer something for everyone. From the charming fishing town of Murrells Inlet to the historic city of Charleston, this article has compiled a list of the best day trips from Myrtle Beach. Whether you're a beach lover or a history buff, there's something for everyone on this list of exciting day trips. So, plan your mini-vacation now and explore the best of South Carolina's gems!