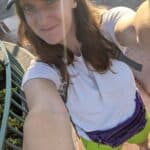 Kelsey is a freelance writer based in Southern Virginia. She enjoys traveling with her family to destinations from national parks to amusement parks and loves sharing tips and stories from along the way.
Nothing is worse than spending your limited vacation time and hard-earned funds on a trip that doesn't live up to your expectations. Unfortunately, there are plenty of famous travel destinations that sound incredible but simply don't deliver.
Save yourself the headache and disappointment! Read on for 10 famous travel destinations that don't live up to the hype.
The Hollywood Sign, California
If you're thinking about checking out the Hollywood Sign, we have to be real with you—skip it! Getting a close-up view sounds cool, but it's a hassle. There are trails that will take visitors near the sign, but they're no walk in the park. One is a tough 3-mile hike, and the others are longer, around 5-6 miles, though not as challenging. But here's the thing: it's not really worth it. You'll end up tired and disappointed. Save yourself the trouble and check out other awesome stuff in the area instead.
Mount Rushmore, South Dakota
If you're considering a visit to Mount Rushmore, don't set your expectations too high. Sure, it's a famous landmark, but the site itself is underwhelming. This iconic destination can get pretty crowded, and the monument itself isn't as jaw-dropping as you might think- it's much smaller than many people expect. Plus, getting up close is a bit of a hassle.
The Alamo, Texas
You've heard that you should "remember the Alamo," but we say you can go ahead and forget this overrated site. The size of the site is a letdown, and it lacks the grandeur you'd expect from such a famous landmark. The crowds can be overwhelming, making it difficult to truly appreciate the historical significance. The San Antonio area has more interesting and engaging historical sites that are worth your time and enthusiasm. Save yourself the disappointment and explore other attractions instead.
The Grand Canyon Skywalk, Arizona
We're huge fans of national parks, including the Grand Canyon, but the Grand Canyon Skywalk can be overrated. One thing to consider is the price—tickets can be quite pricey for what you get. And when you finally make it there, you'll likely encounter large crowds, which can detract from the experience. Additionally, the time you get to spend on the actual platform is limited, which can leave you wanting more. While the views are undeniably impressive, they're not necessarily superior to other viewpoints along the canyon's rim. So, if you're on a tight budget or prefer a more intimate experience, you might want to explore alternative options to fully enjoy the grandeur of the Grand Canyon.
Times Square, New York
Let's talk about Times Square, shall we? It's often touted as a must-see destination, but we say it's not worth the hype. Sure, it's bright, bustling, and full of energy, but that's part of the problem. The sheer magnitude of crowds can make it an overwhelming experience. If you're looking for an authentic New York City vibe, Times Square and its flashy, commercialized atmosphere might not be your best bet.
Niagra Falls, Niagara River
While it's undeniably a natural wonder, Niagra Falls can be underwhelming. The main issue is the overwhelming commercialization that surrounds the falls. The area is heavily developed with hotels, casinos, and tourist attractions, which can detract from the raw beauty of the falls themselves. Additionally, the sheer number of visitors can make the experience feel crowded and chaotic, especially during peak seasons. If you're expecting a serene and untouched natural environment, Niagara Falls may not meet those expectations.
The Seattle Space Needle, Washington
Let's talk about the Seattle Space Needle, shall we? It's no secret that this iconic landmark comes with a price tag that may leave you with sticker shock. The cost of admission to the observation deck is undeniably steep, especially considering what you actually get in return. While the views from the top are indeed impressive, there are alternative viewpoints in the city that offer equally stunning vistas at a fraction of the cost. Save your money and consider checking out Kerry Park or the Columbia Center Observation Deck instead.
South Beach, Miami
You've probably heard that South Beach in Miami is a great beach and party spot, but so have TONS of other travelers! You'll find the area totally overcrowded, with inflated prices for everything from accommodations to restaurants. Finding a spot on the beach can be a challenge, and the overall environment is commercialized and party-oriented. If you're seeking a more serene and authentic experience in Miami, exploring other neighborhoods and beaches in the city can provide a better glimpse into the local culture.
Bourbon Street, New Orleans
If you plan a trip to New Orleans, you're probably looking for delicious, authentic food and great music. Bourbon Street, however, is not the best place to find it. The constant noise, overflowing bars, and often raucous behavior can overshadow the city's rich cultural heritage, and the commercialization of Bourbon Street has led to an abundance of souvenir shops, strip clubs, and tourist traps.
Waikiki Beach, Hawaii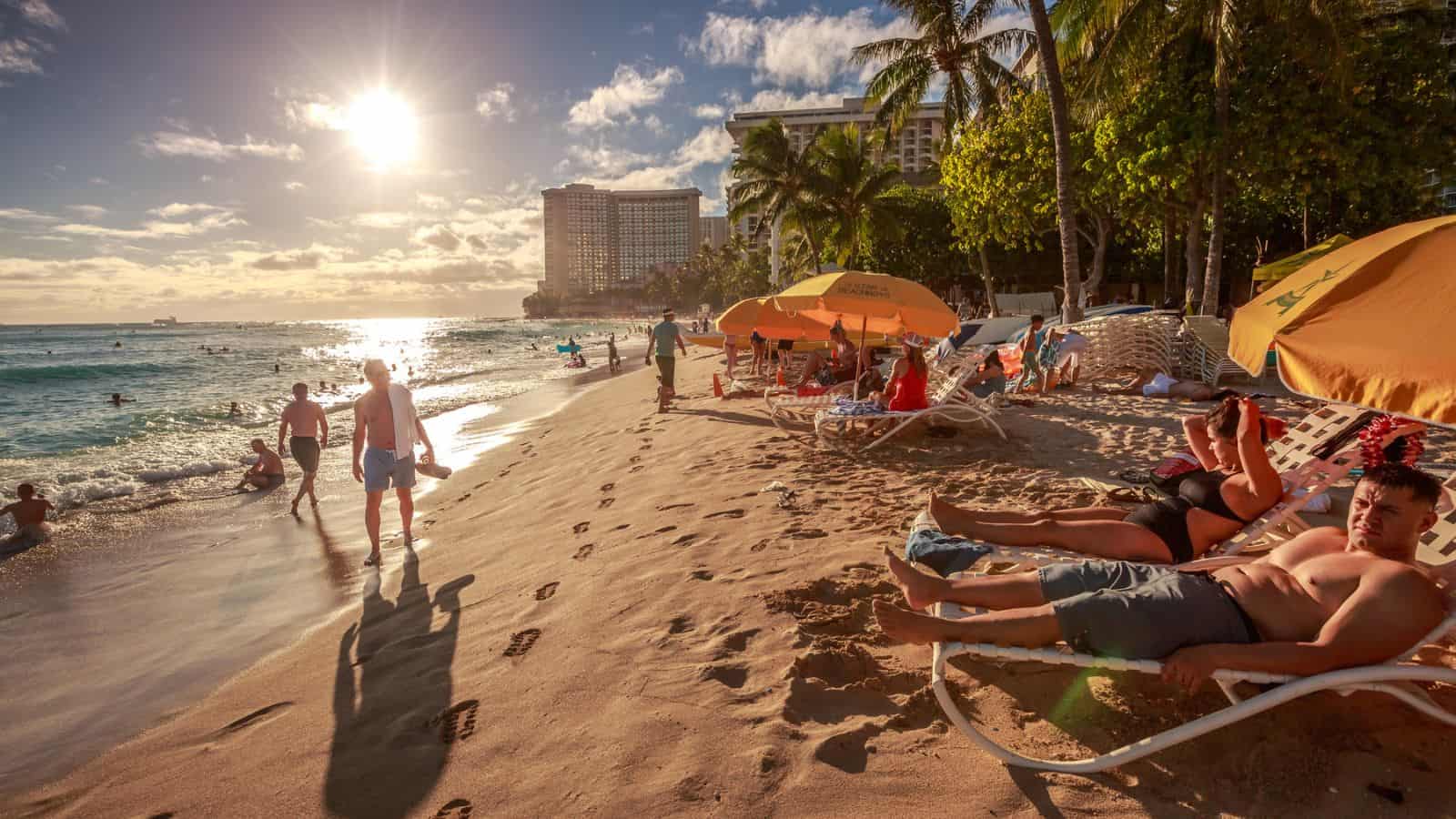 Sorry to disappoint you with this one! While the famous Waikiki Beach offers stunning views and a vibrant atmosphere, the sheer volume of visitors ruin the experience. The beachfront area is often packed with tourists, making it difficult to find a quiet spot to relax and unwind. The crowded nature of the beach can also lead to a lack of personal space and a sense of constant hustle and bustle. Moreover, the commercialization of Waikiki has resulted in numerous high-rise hotels, chain restaurants, and souvenir shops. Translation: very little tranquility, culture, OR relaxation will be found here.
20 Thrilling Florida Vacation Spots
Ready to plan your next vacation in sunny Florida? Here are the highlights of the 20 best vacation spots in the state! From the vibrant nightlife of Miami to the laid-back charm of Clearwater, there's something for everyone. Whether you're looking for family-friendly activities, high-end experiences, or unique adventures, this article has got you covered. So, pack your bags and get ready to soak up the sun and fun in the Sunshine State!
15 Virginia Vacation Spots Perfect For Exploring History
Explore the best vacation spots in Virginia with this must-read article! From the historical charm of Williamsburg to the breathtaking beauty of Shenandoah National Park, there's something for everyone. Don't miss out on the top attractions, outdoor adventures, and unique experiences that Virginia has to offer.
Top 15 Ohio Vacation Spots: Vibrant Cities & Aesthetic Parks
Ready to discover the best vacation spots in Ohio? Look no further than this article, which highlights the top destinations in the state, from the vibrant cities of Cleveland, Cincinnati, and Columbus to the scenic Hocking Hills State Park. Explore the great outdoors, enjoy cultural activities, and indulge in local cuisine and attractions. So, pack your bags and get ready to experience the diverse and exciting vacation spots that Ohio has to offer!
Picturesque Lake And Mountain Top Views: 16 Michigan Vacation Spots
Discover the best Michigan vacation spots with this ultimate guide! From the charming university town of Ann Arbor to the breathtaking Pictured Rocks National Lakeshore, there's something for everyone. Whether you're looking for outdoor adventures, cultural experiences, or romantic getaways, Michigan has it all.