Daniel is a copywriter who has well and truly been bitten alive by the 'travel bug'. After ticking off several North American National Parks and exploring Europe by train, his sights are now set on South East Asia. Usually with at least one camera locked and loaded, you'll find Daniel wherever there are mountains, lakes or beaches.
There's nothing quite like stand-up paddleboarding (SUP), surrounded by nature and peacefully gliding atop water.
From the tranquil shores of Lake Tahoe to the rugged beauty of Glacier Bay, we've curated a list of 10 must-visit spots for SUP enthusiasts in the States. Get ready to paddle, soak in breathtaking views, and immerse yourself in the wonders of America's waterways.
Lake Tahoe, California & Nevada
It would be impossible not to include Lake Tahoe in a list of the best places to SUP in America. Nestled in the Sierra Nevada, Lake Tahoe, a massive alpine lake, offers water routes, beaches, camping, hot springs, clear air, and vast skies. Covering 191 square miles, it's accessible from Nevada and California.
You can paddle the 72-mile Lake Tahoe Water Route or shorter trips to spots like Rubicon Point Lighthouse, Fannette Island, or Brockway Hot Springs. Plan ahead, arrive early at launch sites, and expect cool water year-round. Summer, with water temps reaching 68°F, is the best time to paddle here.
Hood River, Oregon
Hood River stands out as a top summer destination for both seasoned SUP professionals and avid enthusiasts, offering a diverse range of paddling experiences. While it's renowned as the global hub for windsurfing, standup paddleboarding has been steadily gaining popularity here. With its breathtaking backdrop of the majestic snow-capped Mount Hood and hosting one of the most prestigious paddleboard events, Hood River promises an unforgettable experience.
Glacier Bay National Park, Alaska
Explore Glacier Bay National Park in Alaska from your SUP board, where you can touch icebergs, encounter curious seals, and witness humpback whales breaching. This UNESCO World Heritage Site and biosphere reserve lies west of Juneau and is accessible only by boat or a 30-minute plane ride from Juneau.
Within the park, you'll discover secluded harbors, islands, glaciers, and moose roaming through lush emerald forests. Paddling opportunities range from serene lakes suitable for fishing or yoga practice to more challenging coves. Be sure to have a stable board and wear a wetsuit to brave the frigid water temperatures, strong winds, and swells. While permits for paddling and camping are mandatory, they come at no cost!
Oahu, Hawaii
Hawaii, the birthplace of SUP, guarantees an exceptional stand-up paddleboarding adventure. While Sunset Beach on the north shore of Oahu is renowned for its big wave surfing during the winter, summer brings milder waves, making it the perfect destination for paddleboarding.
For experienced paddlers seeking a challenge, Waimea Bay offers an exhilarating option. In the warm and sunny seasons, explore additional options like Lanikai Beach, Puaena Point, and Haleiwa.
Florida Keys, Florida
Discover the marine wonders of the Florida Keys as you paddle along its coastline. Encounter colorful fish, dolphins, and jellyfish. Explore mangrove tunnels and the vast living coral reef in Key Largo and Islamorada.
This 125-mile archipelago of over 800 islands offers calm waters for SUP fishing and manageable waves for beginner SUP surfers. With year-round warm weather, you can paddle anytime, though spring, before hurricane season in June, is the best time.
Black Canyon, Arizona & Nevada
Paddle the Colorado River through desert mountains, home to bighorn sheep, in Black Canyon, Nevada, and Arizona. This 12-mile section of the Black Canyon Water Trail from Willow Beach to Hoover Dam requires no permits (if you start from Willow Beach).
Enjoy natural hot springs, like Sauna Cave, during spring or fall for ideal soaking conditions. For a two-day trip, camp at Arizona Hot Springs the first night, then paddle to Hoover Dam and back the next day.
Great Lakes, Michigan & Wisconsin
Fish for trout, glide beneath natural rock arches, and be serenaded by songbirds while paddling in the Great Lakes. The paddling season runs from April to September due to cold weather and frozen waterways. However, the wait is worthwhile, as it leads to stunning sights like the 70-foot cascading Spray Falls on Lake Superior, framed by white and black sandstone cliffs inhabited by hawks and falcons.
San Diego, California
San Diego stands as one of the most diverse and vibrant destinations in America for water activities, especially stand-up paddle boarding. Explore the marine sanctuary at La Jolla Cove to encounter sea turtles and leopard sharks, or find inner peace during a SUP yoga class at Agua Hedionda Lagoon. For some mild wave SUP surfing, head to Tourmaline Surf Park or paddle out from Shelter Island Shoreline Park to enjoy breathtaking views of the San Diego skyline and stunning ocean sunsets.
Lake Powell, Utah & Arizona
Lake Powell, with its calm blue and green waters framed by red Navajo Sandstone cliffs, offers excellent SUP boarding. Stretching 186 miles, it's one of North America's largest lakes. Paddle to one of its 96 canyons for a day hike and cool off in the 80-degree Fahrenheit water.
The best time to go is around 7 a.m. when the sun hits the water. Located in Glen Canyon National Park on the Arizona-Utah border, it offers peaceful paddling away from crowds. Water temps are warmest in midsummer to early fall, with fall being the prime time due to less wind.
9 Day Trips From Virginia Beach Full of Rich History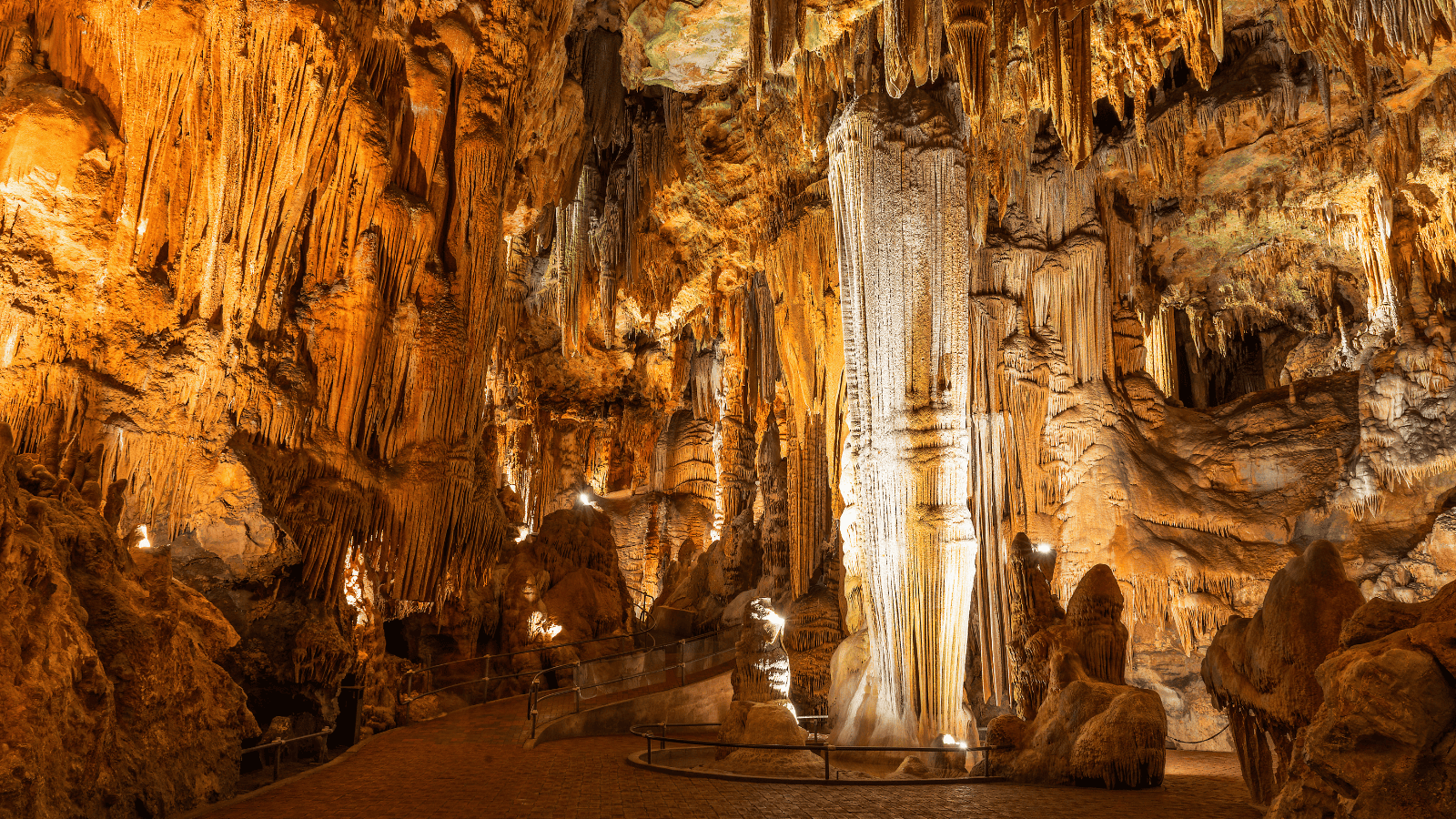 Discover the top day trips from Virginia Beach that offer a perfect escape from the hustle and bustle of the city. From exploring the historical sites of Colonial Williamsburg to witnessing the wild ponies on Chincoteague and Assateague Islands, this article has something for everyone. So, plan your mini-vacation now and explore the best of Virginia's gems!
16 Aesthetic Beach View Day Trips From Santa Barbara
If you're planning a trip to Santa Barbara, don't miss out on exploring the nearby destinations that offer something for everyone. From hiking in the Los Padres National Forest to relaxing on the beaches of Avila Beach, you'll enjoy this list of the best day trips from Santa Barbara. Whether you're a wine enthusiast or a film buff, there's something for everyone on this list of exciting day trips.
10 Day Trips From Gainesville
If you're planning a trip to Gainesville, Florida, don't miss out on exploring the nearby destinations that offer something for everyone. From the historic city of St. Augustine to the beautiful beaches of Daytona and Cedar Key, we've compiled a list of the best day trips from Gainesville. Whether you're an outdoor enthusiast or a history buff, there's something for everyone on this list of exciting day trips. So, plan your mini-vacation now and explore the best of Florida's gems!
Best 16 Day Trip Spots From Myrtle Beach
If you're planning a trip to Myrtle Beach, South Carolina, don't miss out on exploring the nearby destinations that offer something for everyone. From the charming fishing town of Murrells Inlet to the historic city of Charleston, this article has compiled a list of the best day trips from Myrtle Beach. Whether you're a beach lover or a history buff, there's something for everyone on this list of exciting day trips. So, plan your mini-vacation now and explore the best of South Carolina's gems!