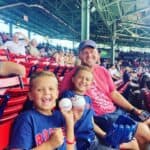 Jake Cain is an entrepreneur and writer from Cincinnati, Ohio. He spends his free time driving around the country in his late 90's conversion van, affectionately known as the "Monster Van" with his wife and 3 boys.
Phoenix is a fantastic city that is home to plenty of attractions, parks, and shopping malls. While Phoenix is a famous destination for travelers who love the warm weather, there's plenty to explore in the nearby areas. To come up with the best day trips from Phoenix, we considered proximity, famous sights, culture, and feedback from other travelers.
Here are some of the best day trips from Phoenix to consider when planning a visit alone, with your friends, or with family.
Grand Canyon
If you're looking for a place that offers stunning natural landscapes and scenes, you should visit the Grand Canyon. The national landmark is a three-hour drive from Phoenix and offers some of the gorgeous ridges, gorges, and rock formations.
You can go hiking in the Grand Canyon that has hundreds of miles to backpack and explore. A mule ride is another fantastic way to explore the depths of the Grand Canyon National Park.
You'll want to check out the Grand Canyon Railway to learn more about the landmark's history. A rafting trip in the National Park allows you to go sightseeing and uniquely experience the Canyon.
Walk over the Grand Canyon Skywalk that is 70ft. It offers a unique vantage point that attracts thousands of visitors each year.
Saguaro National Park
Saguaro National Park is a two and a half drive from Phoenix.
The park was established to protect the giant Saguaro Cactus, which is the largest in the US and can live up to 200 years. Visit the Red Hills Visitors Center that has all the park's information.
Get a fantastic view of the cactus-dotted landscape from the Gates Pass overlook, which faces the Tucson Mountains. You can also drive through the Bajada Scenic Loop that features a gravel road.
While here, you can check out some picnic areas, trailheads, and viewpoints.
Hiking enthusiasts will love exploring the King Canyon Trail to Wasson Peak. You can also go camping at the Gilbert Ray Campground and enjoy the star-peppered night sky.
The park also has nighttime events and art workshops.
Jerome
Jerome is two hours from Phoenix. The historic town has a lot to offer in terms of history and culture. You'll want to start by exploring the Jerome State Historic Park that is inside the Douglas Mansion. Get to learn the history of the city while at the museum.
Enjoy the best views of the town from Cleopatra Hill Lookout. Once you're done with the history, you can stopover for lunch at the English Kitchen, which is one of the oldest restaurants in Northern Arizona.
The barbecue restaurant has plenty to offer, depending on your taste buds. You'll also want to visit the world's largest kaleidoscope store, where you'll learn how to operate the various types of kaleidoscopes. No visit to Jerome is complete without a trip to the Passion Cellars.
The winery has artistically blended red wines and crisp white wines. You can sample these wines in a relaxed setting.
Apache Trail
Apache Trail boasts of a rugged landscape that is every modern driver's dream. Enjoy the stunning views, sweeping curves, and hairpin turns. If you're looking for an adventure, you can start by visiting the Superstition Mountain Museum, which is at the southwest end of the mountains.
The Museum will spark the curiosity in you as you get to learn what makes the hills superstitious. Visit the Goldfield Ghost Town that offers a gauge railroad, live gunfight reenactments, and ziplining.
Enjoy scenic views of the red canyons that surround sparkling waters at the Canyon Lake. The lake offers a unique boating experience and has a campground.
If you're looking for a way to relax, you'll want to visit the Gold Canyon Golf Resort that offers a lot of golf, massages, and luxurious pedicures.
Sedona
A two-hour drive from Phoenix, Sedona is one of the places you must visit if you're looking for natural beauty. For starters, the Slide Rock State Park offers the best picnic grounds and water fun.
Go for the Rim Tour and combined broken arrow for the most adventurous trip. Watch as the guides maneuver the classic jeep wranglers and crawl up the rocky paths.
As a camping enthusiast, you'll love how Sedona has excellent night-time viewing. You can visit the Oak Creek Canyon that has lush gardens, grills, and picnic tables. It's also a perfect spot for kids of all ages.
Check out the famous Tlaquepaque Arts and Crafts Village that features skillful work. They have a range of products like textiles, jewelry, art, and weaving items.
Another way to soak in the landscape of Sedona is to go on a hot balloon expedition.
It's not a trip to Sedona if you haven't experienced the energy force produced from oxidized minerals within the red stone at the Cathedral Rock. Go hiking at the trailhead off Back O' Beyond Road and take some photos while you're at it.
Tucson Mountain Park
Tucson Mountain Park is an hour and 50-minute drive from Phoenix.
The 20,000-acre park boasts of 60 miles of trails and different activities perfect for cyclists, hikers, horseback riders, and more.
RV campers will find the Gilbert Ray Campground a convenient stopover as it has electric hook-ups and plenty of amenities.
Specific areas permit hunting, but you can also visit the gun shooting ranges and archery. Learn more about the wildlife of the desert and the landscape at the Desert Discovery Center that has workshops and classes for visitors.
Montezuma Castle National Monument
Considered one of the best-preserved cliff dwellings, the Montezuma Castle National Monument features plenty of history about the people who survived 1,000 years ago.
The national landmark that is 95 miles north of Phoenix has structures that were built around 1125 AD. Visit the monument and learn more about the natural and cultural history.
Take a tour of the Montezuma Well that is home to five species that are not found anywhere on earth. The monument that is open daily has picnic spots and a shaded forest that provides relief from the summer heat.
Meteor Crater
Meteor Crater is 2hrs 45 minutes' drive from Phoenix. The depression stretches over 500ft deep. It's believed that the largest meteorite crashed into the earth over 50,000 years ago and formed the depression.
Explore the exhibits that provide information about the meteors, stars, and plants. The Crater offers a unique experience for the entire family.
If you brought your RV, you could camp at the RV Park that has a Country store for checking in and a mobile gas station. Visit the Discovery Center that offers a learning experience for all ages. You can take a guided rim tour or have a meal at the Blasted Bistro.
Casa Grande
Casa Grande is an hour's drive from Phoenix. The city has some of the most significant prehistoric structures that were built over 600 years ago.
Your first stop should be at the Casa Grande Ruins National Monument that serves as a national monument to the early settlers. Take a guided tour of the ruins or attend an event at the Native American Arts Festival. Children can enjoy junior ranger programs and scouting programs.
Nothing says summer like a plunge into the refreshing waters at the Palm Island Family Aquatics Park. You can find pools, water jets, fountains, and slides.
Play some golf at The Golf Club at Johnson Ranch or the Johnson Ranch Golf Course, all have driving ranges, bars, and restaurants.
Flagstaff
A two and a half drive from Phoenix, Flagstaff is a city that attracts over five million visitors each year. Its rich culture and art history make it one of the most popular cities in Northern Arizona.
The Museum of Northern Arizona has sections that include fine art, geology, anthropology, and biology, where you can learn more about Flagstaff.
Travel back in time as you descend into Walnut Canyon. You don't want to leave Flagstaff without visiting the Arboretum that is divided into theme areas like Woodlands, Shade Garden, and the Butterfly Garden.
If you visit Flagstaff on a Sunday, you'll want to check out the community market where food vendors, artists, and farmers gather to sell their products. An outdoor movie on a summer night with pizza and popcorn sounds like a perfect plan to spend your day at this iconic city.
The first Friday Artwork celebrates everything about Flagstaff as it features performances at the shops, galleries, and restaurants. Walk a loop at the Buffalo Park as you get to see the beautiful views of Mount Elden and the San Francisco Peaks.
Sonoran Desert
The Sonoran Desert is a 50-minute drive from Phoenix. With an area spanning over 100,000 square-mile, the Desert features multiple ecosystems and landscapes. You can find the world's biomes that include grassland, desert, tundra, and coniferous forest in this desert.
Go hiking up the 200 miles of shared-use trails and summit climbs in McDowell Mountains. Other hiking spots include Camelback Mountain, McDowell Mountain Regional Park, and Pinnacle Peak Park. You can go for off-road desert tours and learn more about the cultural history and ecosystem.
If you love horseback riding, the Desert offers beginner to experienced riders a riding trek through lush desert washes and mountain foothills.
Go on hot air balloon adventures as you revel in the scenic views and get a glimpse of native vegetation and wildlife. Another fantastic experience is getting to participate in water sports in the Sonoran Desert. While there, you can go kayaking, fishing, and paddle-boarding.
Lake Pleasant Regional Park
Lake Pleasant Regional Park is a 45-minute drive from Phoenix. It features a recreation area, a water reservoir, and a lake. You can enjoy water activities, like fishing, skiing, swimming, kayaking, and boating.
The lake has over 140 sites for tent and RV camping, with the developing sites having a dump site, electricity, and water. While you can book a campsite in advance, there are some spots available on a first-come, first, serve basis.
Go hiking in the different trails that range from 0.3 miles to over four miles. Visit the Discovery Center that now has a playground for your little ones.
You can also have a picnic lunch, go fishing, or settle for mountain biking at the regional park. If you'd rather get some food elsewhere, you may want to check out the Scorpion Bay Marina that has plenty to offer.
The best part about visiting Lake Pleasant is watching the ton of wildlife
Prescott
Prescott was founded in 1863, and it became the first permanent capital of the Arizona Territory. While here, you can check out the Sharlot Hall Museum Complex that features the restored 100-year-old Bashford House.
Visit the Charming Town Square that has hotels, restaurants, and antique shops. You can stop by the Whiskey Row, which is a popular part of the square on Montezuma Street.
Find the Granite Dells, a geological formation that has two reservoirs. You can go kayaking, play football at the Prescott Courthouse, or eat some ice cream at Granite Creek Vineyards.
Tortilla Flat
Although Tortilla Flat is not as famous, it's one of the most beautiful destinations you can visit. The natural flat is a two-hour drive from Phoenix.
While here, you can explore the Canyon Lake that has various activities like kayaking, fishing, and boat tours. You can also drive through the trail and enjoy the scenic drive.
Get gelato at the country store, stop at the museum, or get a souvenir. Visitors are welcome to explore and learn more about the history of Tortilla Flat by visiting the center.
Although Phoenix has a lot to offer, you'll love exploring what the surrounding areas have in terms of historical monuments, cultural centers, landmarks, and more. Explore some of the best day trips from Phoenix above with your friends and family.
9 Day Trips From Virginia Beach Full of Rich History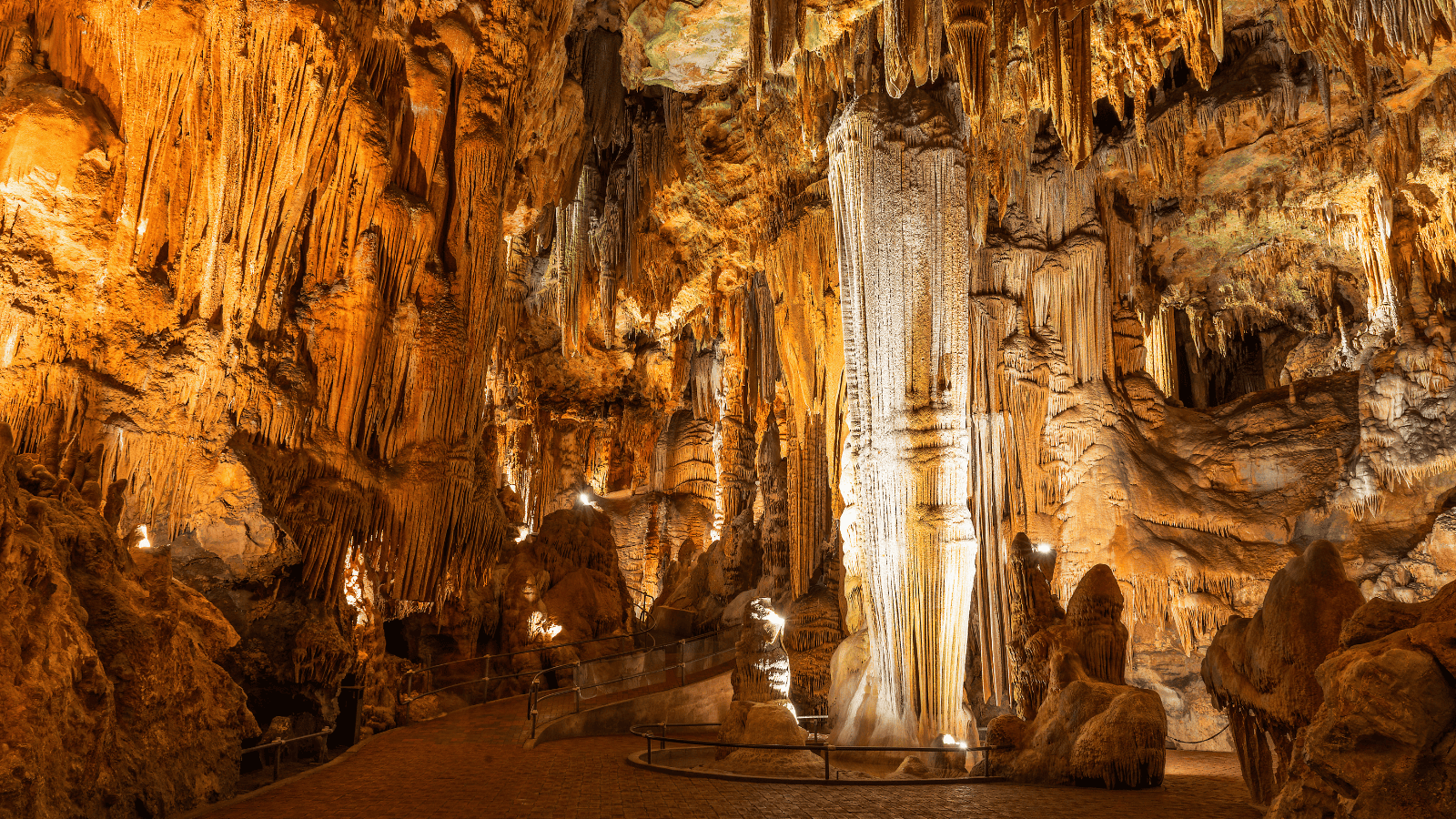 Discover the top day trips from Virginia Beach that offer a perfect escape from the hustle and bustle of the city. From exploring the historical sites of Colonial Williamsburg to witnessing the wild ponies on Chincoteague and Assateague Islands, this article has something for everyone. So, plan your mini-vacation now and explore the best of Virginia's gems!
16 Aesthetic Beach View Day Trips From Santa Barbara
If you're planning a trip to Santa Barbara, don't miss out on exploring the nearby destinations that offer something for everyone. From hiking in the Los Padres National Forest to relaxing on the beaches of Avila Beach, you'll enjoy this list of the best day trips from Santa Barbara. Whether you're a wine enthusiast or a film buff, there's something for everyone on this list of exciting day trips.
10 Day Trips From Gainesville
If you're planning a trip to Gainesville, Florida, don't miss out on exploring the nearby destinations that offer something for everyone. From the historic city of St. Augustine to the beautiful beaches of Daytona and Cedar Key, we've compiled a list of the best day trips from Gainesville. Whether you're an outdoor enthusiast or a history buff, there's something for everyone on this list of exciting day trips. So, plan your mini-vacation now and explore the best of Florida's gems!
Best 16 Day Trip Spots From Myrtle Beach
If you're planning a trip to Myrtle Beach, South Carolina, don't miss out on exploring the nearby destinations that offer something for everyone. From the charming fishing town of Murrells Inlet to the historic city of Charleston, this article has compiled a list of the best day trips from Myrtle Beach. Whether you're a beach lover or a history buff, there's something for everyone on this list of exciting day trips. So, plan your mini-vacation now and explore the best of South Carolina's gems!