Stephanie is a cherished member of the Sampling America writing team, dedicated to crafting captivating narratives that transport readers to thrilling adventures across the country and beyond.
Not to be confused with the city on the west coast, Portland, Maine, is a popular destination in New England. It sits on a peninsula extending into Casco Bay, looking out over the Atlantic Ocean.
While the city is usually well-known for its Victorian-era homes and history, the area also has plenty of stunning outdoor spaces. Read on to discover the best lakes in Portland for your next road trip through New England.
Highland Lake
Only 30 minutes outside of Portland is the stunning destination of Highland Lake. Many visitors come here to enjoy quiet luxuries, such as kayaking, canoeing, paddle boarding, and picnicking.
This quiet escape offers some tranquility for locals and tourists alike. Take advantage of the free parking spots by showing up early on a summer day.
Sebago Lake
The waters at Sebago Lake are stocked with healthy populations of trout and bass, making it a wonderful destination for fishermen and anglers.
As the deepest and second largest lake in the state of Maine, the lake has almost 105 miles of shoreline, making this large area the perfect place to bring your boat for wake boarding, fishing, and even water skiing.
Long Lake
Long Lake gets its name from the size and shape of the waters. Sitting at over 5,000 acres, the lake has a very long and narrow shape that stretches from the town of Harrison to Naples on each end.
Guests can expect excellent fishing, swimming, boating, kayaking, and tubing at this lake. It has a large boat ramp welcoming locals and tourists to launch their watercraft and enjoy a serene day out on the lake.
Crescent Lake
This lake is almost 715 acres and offers a quiet getaway from the hectic city. Although the lake does allow motorized boats, there is a strict speed limit to help eliminate noise pollution in the area.
On the weekends, this lake is a popular camping spot. The park surrounding the lake offers plenty of camping spots with amenities like bathrooms and water hookups.
Crystal Lake
This beautiful lake is about 20 miles outside of Portland and sits in the town of Gray. At 189 acres, the lake is a popular spot for locals to go fishing, kayaking, and canoeing.
However, the recreation site, shore, and lake are strictly for use by residents only. So unless you have a town of Gray address, you most likely won't be able to access this lake.
Thomas Pond
This small pond actually sits between two larger lakes, Sebago Lake and Panther Pond. Sitting inside of a thick forested area, there are many homes and cottages that call this small pond home.
Locals know that this small body of water is an excellent place to bring a kayak, canoe, or paddle board, but tourists rarely think to show up to such a small place. So, the next time you're looking for an unknown spot in Portland to get out for the day, think of Thomas Pond.
Moose Pond
Although this pond is almost an hour outside of Portland, it still packs a punch. The narrow lake is almost 1,700 acres made up of three singular basins. Each area has excellent fishing areas, so be sure to ask around for locals who know.
The lake is also an excellent place to see unique wildlife. Maine is well-known for its healthy moose, elk, and deer populations.
The 16 Best National Parks to Visit in June For Summer Fun
Are you looking for the perfect summer adventure? Look no further than these top national parks to visit in June! From the stunning wildflower displays at Lassen Volcanic National Park to the world-class whitewater rafting at New River Gorge National Park, this article provides insider tips and recommendations for an unforgettable outdoor experience. Don't miss out on the chance to explore these breathtaking natural wonders during one of the best months of the year!
6 National Parks To Avoid This Summer (And The Alternatives)
Are you planning a summer trip to a national park but want to avoid the crowds? Look no further than this article, which provides insider tips on which popular national parks to avoid and offers recommendations for six alternative destinations that offer unique experiences and stunning natural beauty. From exploring rugged peaks and pristine lakes at North Cascades National Park to discovering the geological history of Capitol Reef National Park, this article has everything you need to plan an unforgettable outdoor adventure this summer.
Best 16 Utah Vacation Spots
Are you looking for an unforgettable vacation spot with breathtaking natural beauty? Look no further than Utah! With stunning national parks like Zion and Bryce Canyon, as well as unique attractions like the Homestead Crater and Dead Horse Point, Utah has something for everyone. This article provides insider tips and recommendations for the best places to visit in Utah, from hiking to skiing to soaking in natural hot springs. Don't miss out on the chance to explore this incredible outdoor playground!
5 Waterfalls in Zion National Park For A Fabulous Day Out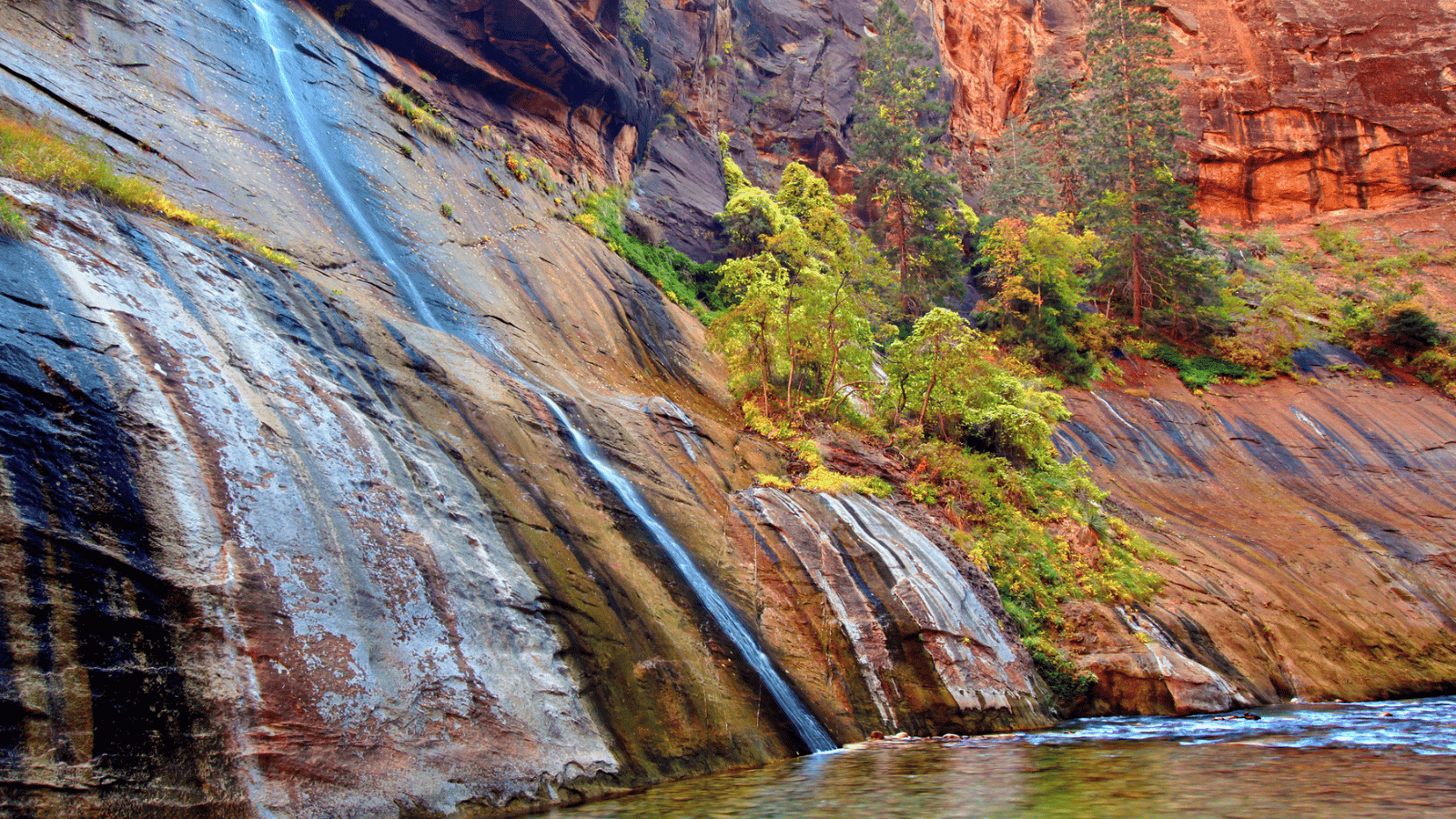 Are you a nature enthusiast looking for an outdoor adventure that will take your breath away? Look no further than Zion National Park in southwestern Utah! This article explores the park's stunning waterfalls, including the moderate hike to Archangel Falls and the more challenging Upper Emerald Pools. But that's not all – the article also highlights other natural attractions in the park, such as The Great White Throne and the Court of the Patriarchs. Don't miss out on the chance to explore this gorgeous landscape and experience the beauty of Utah's unique natural wonders!