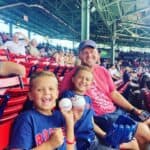 Jake Cain is an entrepreneur and writer from Cincinnati, Ohio. He spends his free time driving around the country in his late 90's conversion van, affectionately known as the "Monster Van" with his wife and 3 boys.
The Atlanta metropolitan area is a busy place with plenty of shopping, entertainment, and cultural venues.
As much as there is to do in the city, stepping out of the concrete and onto the grass, rocks, and trails of nature is always refreshing.
Luckily, there are several waterfalls near Atlanta and throughout Georgia to provide a contrast to the busy city.
When in Atlanta, your nature-loving friends and loved ones will appreciate an excursion to one of the following waterfalls, where the rich history of the landscape is displayed in all its glory.
Anna Ruby Falls
Anna Ruby Falls, located near Helen, Georgia, is the perfect place to take in a stunning waterfall.
This 155-foot cascade is situated in the midst of the Chattahoochee National Forest and is close to Unicoi State Park.
Its double cascade of Curtis Creek and York Creek offers an impressive view of rushing water framed by lush forests.
Minnehaha Falls
Minnehaha Falls, located in the town of Rabun Gap, Georgia, is another waterfall that is worth visiting. This breathtaking natural feature is made up of two sections and reaches a height of 100 feet.
The upper part of the waterfall is made up of a series of cascades that roll down a rocky gorge, while the lower part leads to the pool-like water below.
Visitors can climb up to the top of the falls to get an up-close look at the rush of water or take a short walk around the base to take in the scenery.
Toccoa Falls
Toccoa Falls, located near the town of Toccoa, Georgia, is one of the most popular waterfalls in the state.
At 186 feet, it is one of the tallest waterfalls in the southeast, and it offers a spectacular view of rushing water cascading down the rocky ravine.
Visitors can take a hike along the river and can even catch a glimpse of some of the native wildlife that calls this area home.
With its breathtaking beauty, Toccoa Falls is a must-see for any waterfall enthusiast.
Hurricane Falls
You can find Hurricane Falls in Tallulah Falls, Georgia. It is a spectacular waterfall that stands at a height of almost 100 feet.
This powerful cascade is fed by the clear waters of Whiteoak Creek and is surrounded by a thick blanket of rich vegetation.
The area around the falls is popular with hikers, as it offers a peaceful setting perfect for a tranquil stroll, and is also a popular spot for bird watching and catching a glimpse of the local wildlife.
Raven Cliff Falls
Raven Cliff Falls, located near White County, is a spectacular waterfall that is sure to take your breath away.
This series of cascades, which reach a height of nearly 600 feet, are among the tallest in the state and offer stunning views of rock outcrops and scenic forests.
The nearby trails provide the perfect opportunity to explore the surrounding area and take in the beauty of the site.
With its breathtaking beauty, Raven Cliff Falls has to be on your itinerary when you're in the area.
Hemlock Falls
Rabun County, Georgia, is the home of Hemlock Falls, the perfect place to take in a waterfall.
This majestic natural feature is situated in the Chattahoochee National Forest and is surrounded by luxurious vegetation.
It stands at a height of 25 feet and offers views of the rushing waters framed by the encompassing shady forest.
Trails make it easy to explore the area and observe the impressive power of the landscape.
Amicalola Falls
Amicalola Falls, located in Dawson County, Georgia, is one of the most impressive waterfalls in the state. It is a 729-foot drop that flows over a sequence of cascades.
The falls are surrounded by beautiful vegetation and offer stunning views of the incredible local terrain.
The nearby trails provide plenty of opportunities to explore the area and appreciate the splendor of this truly impressive waterfall.
DeSoto Falls
Lumpkin County is home to DeSoto Falls, a picturesque cascade featuring multiple streams of water flowing down a rocky bluff.
With its impressive height of 180 feet in total, it is among the most picture-worthy waterfalls in the state.
The surrounding area offers plenty of opportunities for exploration, from hiking trails to the base of the falls to a nearby picnic area.
Panther Creek Falls
In the Panther Creek Recreation Area, you will find a picturesque cascade standing at a height of about 80 feet.
Fed by the waters of Panther Creek, this soothing waterfall is a perfect spot to enjoy the local flora and fauna, and perhaps taking in a leisurely afternoon picnic.
Hikers and nature enthusiasts will enjoy exploring the local area, which is dotted with plenty of trails for both experienced and novice hikers.
Henry Mill Falls
Palmetto is an iconic town and Henry Mill Falls adds to the area's mystique.
This beautiful waterfall is fed by the waters of the nearby Lake Burton and is surrounded by thick vegetation and plenty of wildlife.
If you're in Atlanta, it will only take you an hour's drive to reach the falls, a trip that is recommended for soothing your soul and savoring the fresh air.
The Goober State is home to some of the most beautiful waterfalls in the country and these cascading wonders are all worth a visit.
From Amicalola Falls to Henry Mill Falls, all of these incredible waterfalls have been crafted by nature over thousands of years and have become the perfect spots for outdoor exploration.
Whether you're looking for a peaceful hike or a photo op, Georgia's numerous waterfalls are sure to leave you satisfied.
12 Must-See Waterfalls in Oahu for the Explorer in You!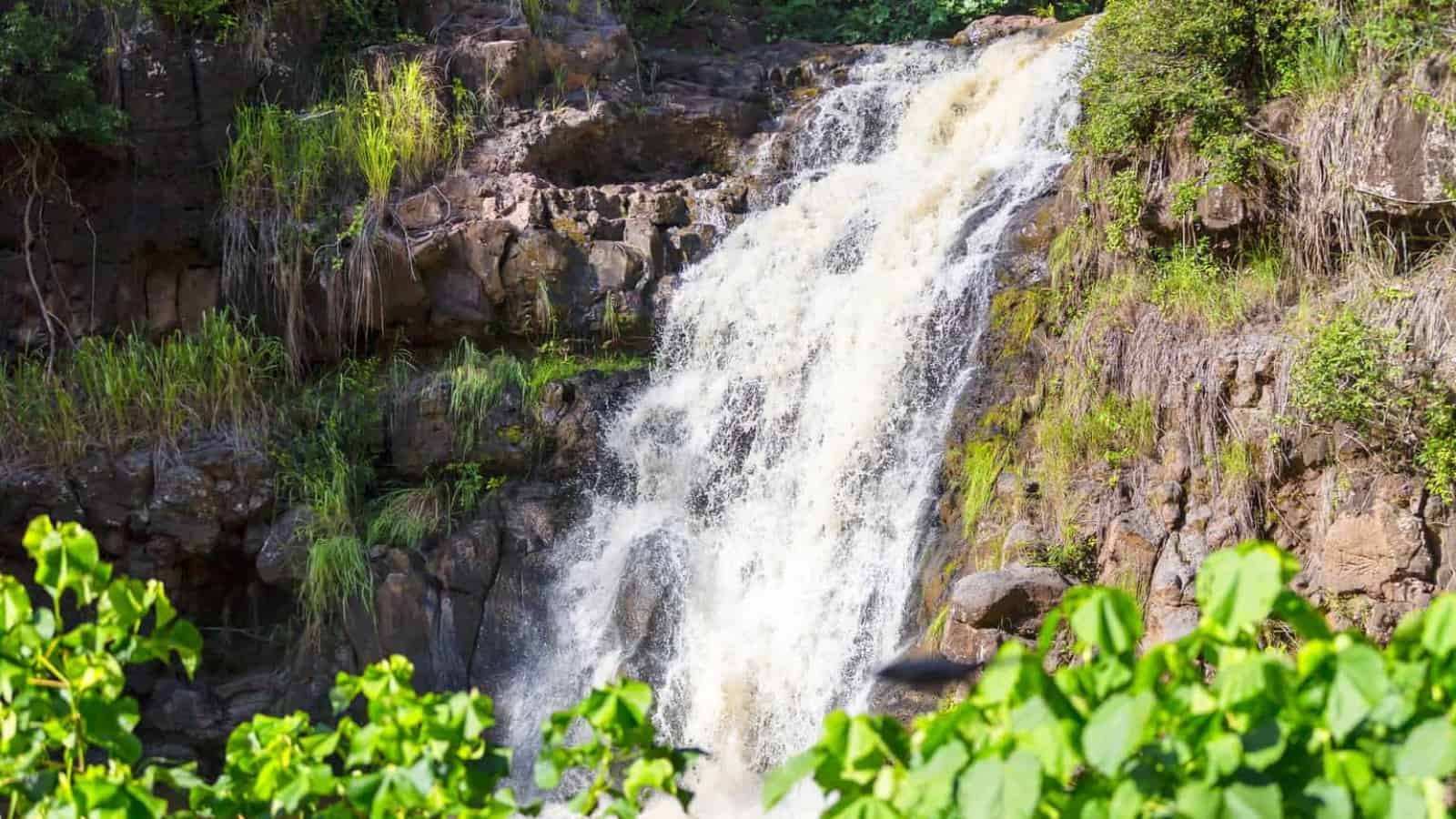 Get ready to embark on an unforgettable adventure in Oahu, Hawaii! Known for its stunning landscapes and breathtaking beauty, this island paradise is home to a plethora of magnificent waterfalls that will leave you in awe. Explore the 12 must-see waterfalls that will awaken the explorer within you. Immerse yourself in cascading waters, lush greenery, and the untamed beauty of Hawaii's landscapes.
9 Waterfalls in California That Show the Beauty of Nature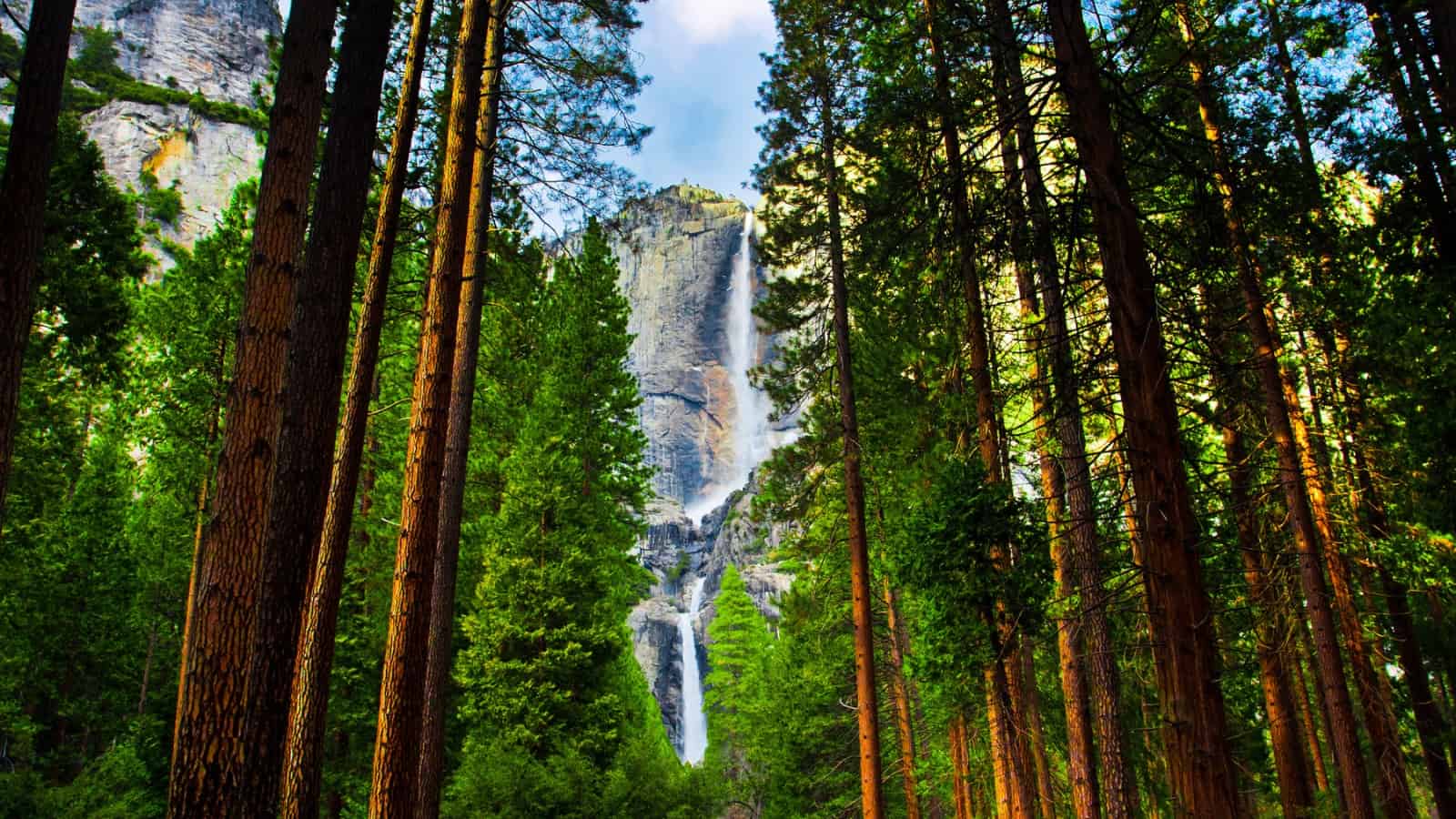 Get ready to be enchanted by the natural beauty of California's waterfalls! From majestic cascades to hidden gems, the Golden State is home to a remarkable collection of breathtaking waterfalls that will leave you in awe. Whether you're a nature lover, an adventure seeker, or simply someone who appreciates the wonders of the great outdoors, California's waterfalls offer a diverse range of experiences.
16 Waterfalls in Alaska for All Tastes and Ages To Enjoy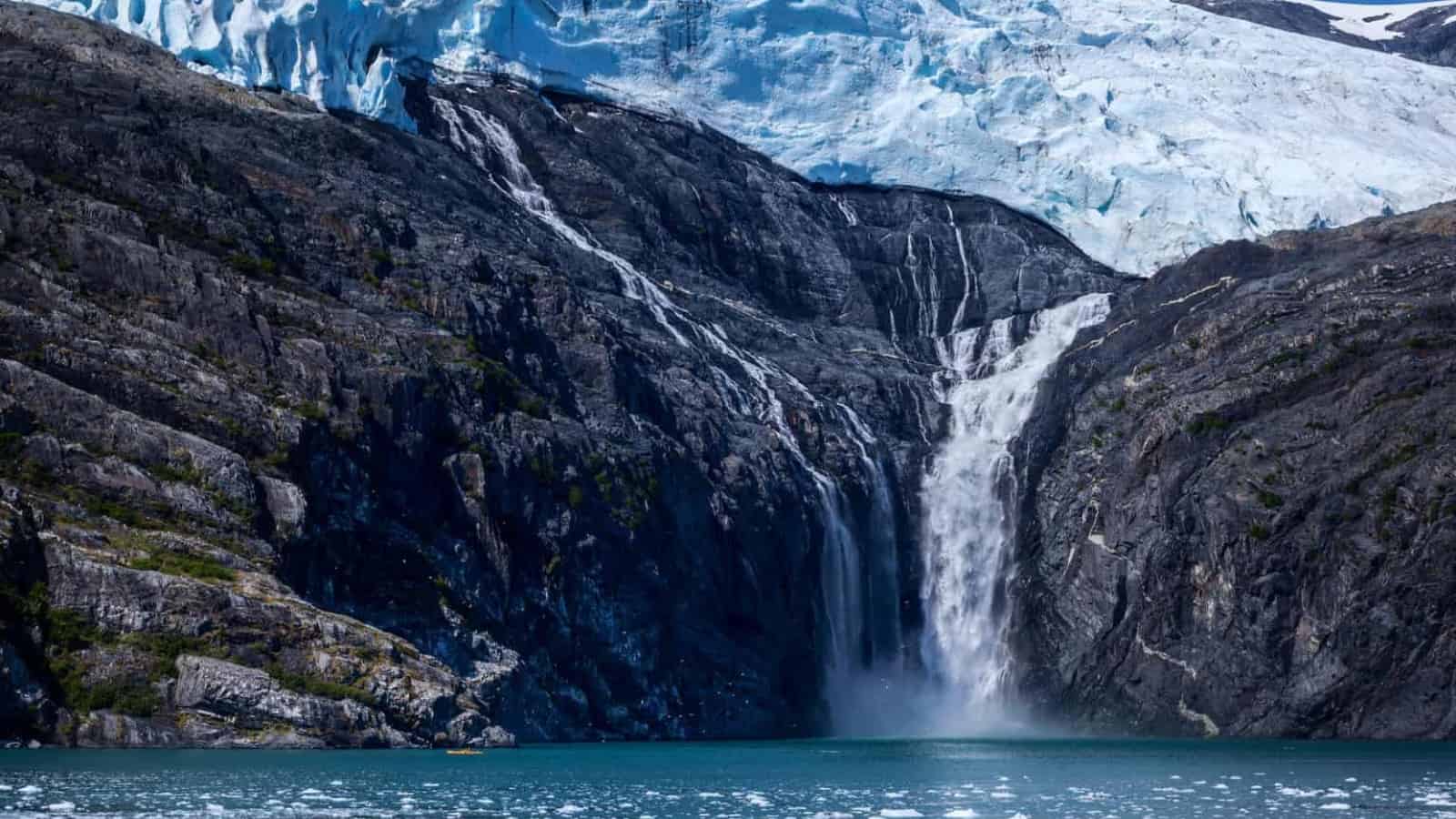 Get ready to experience the awe-inspiring beauty of Alaska's waterfalls! Nestled in the breathtaking landscapes of America's northernmost point, Alaska's waterfalls offer a treat for travelers of all ages and interests. Whether you're a nature enthusiast, an adventure seeker, or simply looking for a serene escape, Alaska's diverse collection of 16 stunning waterfalls will leave you mesmerized.