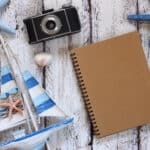 Taylor is a versatile writer and member of the Sampling America team, sharing enthralling narratives inspired by journeys across the country and beyond.
Let's be real, summer activities can be some of the best ones of the year. But that doesn't mean you have to suffer in the blistering heat to make some fun of your summer vacation!
So, to eliminate some of your travel destination options, here's a look into some of the worst cities to visit during the hot summer season.
Death Valley, California
While it's not technically a city, it's still a common travel destination and one we definitely had to include in this list. With record-breaking temperatures that sit in the 110° range, Death Valley, California, is not a place you want to visit in the summer. Despite its beauty, it's better to knock this one off your bucket list during the cooler months of the year.
Galveston, Texas
Texas can get some of the hotter temperatures, as well, and while the beach of Galveston may be one of the cooler cities to take a trip to in the large state, the quality of the beaches themselves isn't always the best. There are a few things to do here and there, but if you're looking for a fun day on shore, you might want to try other places.
Dallas, Texas
Another Texas destination, Dallas actually has some pretty neat things to do and see, as well as its neighboring city, Fort Worth. However, these are better experienced during any other season than summer. Temperatures reach into the hundreds, which definitely puts a damper on daily activities. Plus, the weather itself can get pretty crazy there with storms that can produce hail and tornadoes.
Miami, Florida
While this city may not be the worst on our list, considering the gorgeous beaches and fun activities available, Miami, Florida, is one that we'd consider avoiding. This is due to the blazing heat in combination with the unfortunate humidity that is common in Florida. There's nothing worse than that fusion of weather, so we recommend waiting this one out as well.
Orlando, Florida
You might be asking why we put Orlando on this list. It has the infamous attractions of Walt Disney World and Universal Studios, which provide some of the best fun. However, it's important to keep in mind the weather that we mentioned above: hot and humid. Waiting in endless long lines for rides in such conditions isn't exactly the greatest. Besides, the fall/winter months are usually when you can see special additions to the Orlando theme parks.
New Orleans, Louisiana
New Orleans, Louisiana, is another city that can be fun and joyful when experienced in the right season, but summer is not that season. Temperatures can get into the nineties or higher, and it's also a place that is discomfortingly humid. Not to mention, hurricane season can bring about a lot of flooding.
New York City, New York
We know, New York City is a must-see spot for a lot of tourists, but that's exactly the reason it's on this list. With such popularity and a huge population in general, this city is always crowded. However, summer might just be the busiest season for The Big Apple, and with all those people, it's harder to withstand the inevitable humidity also present.
Los Angeles, California
Another tourist hot spot, Los Angeles is no doubt a great place to visit. However, with the constant sun and crowds upon crowds of people, this is another one that could be on your list for a different season. Just like New York City, there are many people that live here and many people continuously visiting, but summer just might be the least comfortable season to visit.
Phoenix, Arizona
We won't argue with the beauty present in Phoenix or anywhere in the state of Arizona, but this was a must on our list. Summer temperatures sit in the 100° range, and there is no forgiveness when it comes to that sun. During this season, it's miserable to be outside in the city. However, we highly recommend visiting later on in the year!
Mobile, Alabama
The last city on our list was added again for its hot summer temperatures and unfortunate humidity. Mobile, Alabama is a travel destination that also doesn't have a long list of fun things to do in the summer. Plus, the heavy rainfall from the summer storms definitely doesn't help its case.
20 Thrilling Florida Vacation Spots
Ready to plan your next vacation in sunny Florida? Here are the highlights of the 20 best vacation spots in the state! From the vibrant nightlife of Miami to the laid-back charm of Clearwater, there's something for everyone. Whether you're looking for family-friendly activities, high-end experiences, or unique adventures, this article has got you covered. So, pack your bags and get ready to soak up the sun and fun in the Sunshine State!
15 Virginia Vacation Spots Perfect For Exploring History
Explore the best vacation spots in Virginia with this must-read article! From the historical charm of Williamsburg to the breathtaking beauty of Shenandoah National Park, there's something for everyone. Don't miss out on the top attractions, outdoor adventures, and unique experiences that Virginia has to offer.
Top 15 Ohio Vacation Spots: Vibrant Cities & Aesthetic Parks
Ready to discover the best vacation spots in Ohio? Look no further than this article, which highlights the top destinations in the state, from the vibrant cities of Cleveland, Cincinnati, and Columbus to the scenic Hocking Hills State Park. Explore the great outdoors, enjoy cultural activities, and indulge in local cuisine and attractions. So, pack your bags and get ready to experience the diverse and exciting vacation spots that Ohio has to offer!
Picturesque Lake And Mountain Top Views: 16 Michigan Vacation Spots
Discover the best Michigan vacation spots with this ultimate guide! From the charming university town of Ann Arbor to the breathtaking Pictured Rocks National Lakeshore, there's something for everyone. Whether you're looking for outdoor adventures, cultural experiences, or romantic getaways, Michigan has it all.