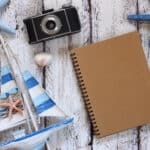 Elizabeth is an experienced traveler and writer with bylines in several popular travel publications. She currently co-owns a small digital travel publication and spends her free time writing, taking photos, and traveling.
Imagine waking up to the sound of roosters crowing and the smell of fresh coffee brewing in a quaint village nestled amongst green hills and majestic mountains. This is the charm of a homestay, where travelers can experience the local way of life, cuisine, and culture while staying with a local family.
With the right tips and mindset, living with locals can be one of the most rewarding and authentic travel experiences.
Communicate Before You Arrive
Before you book your homestay, it's important to communicate with your potential host. Ask them about their lifestyle, house rules, dietary requirements, and anything else that may be important. Clear communication beforehand can help avoid any unexpected surprises when you arrive.
Learn Some Basic Language Skills
Even if you don't think you'll become fluent overnight, learning a few basic words or phrases in the local language can make a big difference. Locals appreciate it when you make an effort to communicate with them in their native tongue, and it can help bridge any potential language barriers.
Respect the House Rules
Every household has a unique set of house rules, and it's important to respect them. Ensure you understand what's expected of you before you arrive, and do your best to follow the rules during your stay. You would, after all, want someone to do the same if they visited your home.
Embrace the Local Lifestyle
Living with locals gives you a chance to experience local life in a unique way. Embrace the opportunity to learn about the local culture, cuisine, and daily routines. Participate in local events and traditions, and be open to trying new things.
Help With Household Chores
Your hosts are opening up their homes to you, so it's always appreciated when you help out with household chores. Offer to help with cooking, cleaning, or anything else that needs to be done. It's a great way to show your appreciation and respect for your hosts.
Get to Know Your Hosts
Take advantage of your homestay to get to know your hosts. Ask them about their lives, their families, and their interests. Share your own stories with them, and try to form a connection. Building a relationship with your hosts can make your homestay experience even more enjoyable. Who knows, you just might make some lifelong friends.
Be Open-Minded
If you're somewhat introverted, living with locals can feel frightening and uncertain. But don't let that stop you from immersing yourself in the experience. Be open-minded and embrace new customs, try new foods, and learn about the local way of life. You might be surprised at how much you enjoy it!
Bring a Small Gift
While not required, it's always a nice gesture to bring a small gift for your hosts. It can be something as simple as a box of chocolates or a postcard from your hometown. This shows that you appreciate their hospitality and are grateful for the opportunity to stay with them.
Be Mindful of Cultural Differences
When you're living with locals, it's important to be aware of any cultural differences. Be respectful of their customs, traditions, and beliefs, even if they're different from your own. In fact, it's even better to be curious about them!
Leave a Review
After your homestay, leave a review of your experience, regardless of how it went. This can help future travelers decide if a particular homestay is right for them. Be honest and detailed in your review, and provide feedback to help your hosts improve their homestay experience.
20 Thrilling Florida Vacation Spots
Ready to plan your next vacation in sunny Florida? Here are the highlights of the 20 best vacation spots in the state! From the vibrant nightlife of Miami to the laid-back charm of Clearwater, there's something for everyone. Whether you're looking for family-friendly activities, high-end experiences, or unique adventures, this article has got you covered. So, pack your bags and get ready to soak up the sun and fun in the Sunshine State!
15 Virginia Vacation Spots Perfect For Exploring History
Explore the best vacation spots in Virginia with this must-read article! From the historical charm of Williamsburg to the breathtaking beauty of Shenandoah National Park, there's something for everyone. Don't miss out on the top attractions, outdoor adventures, and unique experiences that Virginia has to offer.
Top 15 Ohio Vacation Spots: Vibrant Cities & Aesthetic Parks
Ready to discover the best vacation spots in Ohio? Look no further than this article, which highlights the top destinations in the state, from the vibrant cities of Cleveland, Cincinnati, and Columbus to the scenic Hocking Hills State Park. Explore the great outdoors, enjoy cultural activities, and indulge in local cuisine and attractions. So, pack your bags and get ready to experience the diverse and exciting vacation spots that Ohio has to offer!
Picturesque Lake And Mountain Top Views: 16 Michigan Vacation Spots
Discover the best Michigan vacation spots with this ultimate guide! From the charming university town of Ann Arbor to the breathtaking Pictured Rocks National Lakeshore, there's something for everyone. Whether you're looking for outdoor adventures, cultural experiences, or romantic getaways, Michigan has it all.