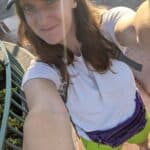 Kelsey is a freelance writer based in Southern Virginia. She enjoys traveling with her family to destinations from national parks to amusement parks and loves sharing tips and stories from along the way.
The mercury continues to rise in thermometers worldwide, and with record-breaking heat plaguing the Southwest and many other US destinations, it may be time to rethink your travel plans.
If you're planning a trip to one of these 10 destinations, think again! For the safety and enjoyment of your vacation, avoid these 10 travel spots during this crushing heat wave.
Las Vegas, Nevada
Las Vegas is known for its scorching hot summers, but the current heat wave is breaking records. Temperatures in the city have soared to over 110 degrees Fahrenheit, with some areas reaching 120 degrees Fahrenheit. The extreme heat has led to an increase in heat-related illnesses and hospitalizations.
While this popular travel destination has plenty of indoor, air-conditioned attractions (hello, casinos!), visitors should be aware of the heat wave and plan accordingly. Don't plan to stroll down The Strip to casino hop!
Roswell, New Mexico
If you're a big UFO enthusiast, you might be planning a trip to Roswell, New Mexico. However, we suggest you think again. Roswell is one of the cities severely affected by the heat wave. The city has been experiencing record-high temperatures, reaching at least 110 degrees for five consecutive days.
Dallas, Texas
Dallas, Texas, has many incredible outdoor attractions, such as the Dallas Arboretum and Botanical Garden and Klyde Warren Park. Visitors may want to rethink their plans to hit up these destinations, though, as the city's temps are currently soaring above 100 degrees Fahrenheit. With excessive heat warnings in place, travelers may want to consider rescheduling their trip to Dallas altogether.
Phoenix, Arizona
Phoenix, Arizona, is known for its hot desert climate, but the temperatures have been rising due to global heating and urbanization. According to The Washington Post, the city has experienced 13 days of temperatures over 110 degrees, with no end in sight.
This dangerous dry heat puts travelers and residents at a high risk of dehydration. The heat wave in Phoenix can also affect airline operations. In 2013 and 2017, extreme temperatures grounded flights out of Pheonix, and voyagers may find the same problem occurring as the mercury continues to rise in this Arizona city.
Death Valley, California
Death Valley is known for its extreme heat and arid climate, and the risk of its extreme temperatures is right in the name. Despite its reputation, it is still a popular tourist destination, with over a million visitors yearly.
The recent death of a 71-year-old hiker due to extreme heat highlights the importance of taking this heat wave seriously. While Death Valley is an incredible hiking destination, we recommend saving this trip for fall or winter.
Marathon Key, Florida
Marathon Key, located in the Florida Keys, is a popular travel destination often affected by heat waves. The average high temperature in Marathon Key during the summer months is around 90°F, but like many other locations, this spot has seen record-breaking temperatures in the last few months.
To make matters worse, ambient temperatures in Marathon Key run hotter than other places in the Florida Keys, making this spot's high temps especially excruciating and a bellwether for climate change in South Florida.
The Florida Keys are a fantastic winter destination– perhaps travelers should consider shifting their plans to the colder months.
San Diego, California
San Diego, California, is a popular travel destination known for its beautiful beaches, warm weather, and vibrant nightlife. However, visitors to San Diego during this heat wave should take precautions to avoid heat exhaustion or heat stroke.
There's another, more unusual risk that visitors should also consider: rattlesnakes! Officials say that the hot weather in San Diego has drawn out rattlesnakes, which are flocking to residential areas in search of a cool spot.
Salt Lake City, Utah
Salt Lake City has been hit hard by the recent heat wave, with temperatures reaching 107 degrees Fahrenheit, tying the all-time hottest temperature ever recorded in the city's history.
The extreme heat and drought have led to an increased risk of wildfires in the state, with fire officials urging residents to be cautious and take preventative measures. If you're planning a visit to this city, sit tight; relief is expected to come soon in the form of nighttime temps in the 70s.
Miami, Florida
The ongoing heatwave has brought record-breaking temperatures to Miami, heating not just the air, but the ocean, too. The Washington Post reports that Miami just experienced its warmest week ever recorded, with water temperatures off the coast reaching the mid-80s.
The heatwave has also led to dangerous conditions in the city, with some communities in Central Florida reaching 100 degrees, which is not a common occurrence despite its latitude. NBC Miami reports that heat advisories are in place, and feels-like temperatures have soared to 105 degrees. Tourists visiting Miami during this time should take precautions to avoid heat exhaustion, such as staying hydrated and avoiding outdoor activities during the hottest parts of the day.
Grand Junction, Colorado
With temperatures hitting 107 degrees Fahrenheit, Grand Junction, Colorado, broke its record for daytime highs last week. Many people across the greater Denver area were under heat advisories, and while temperatures are beginning to cool just slightly, thunderstorms are rolling in.
Despite the heat, there are still plenty of indoor activities to enjoy in Grand Junction, such as visiting the Museum of the West or the Western Colorado Center for the Arts. Travelers can also escape the heat by visiting one of the many wineries in the area, such as Two Rivers Winery or Carlson Vineyards.
11 Day Trips From Reno: Desert Stops For Everyone To Enjoy
Are you planning a day trip from Reno, Nevada, and looking for some exciting options? Look no further than this article, which highlights the best day trips from Reno. There's something for everyone, from skiing in Mount Rose to relaxing in Steamboat Hot Springs. So, pack your bags and get ready to explore the beautiful Sierra Nevada mountains and beyond!
Fly-Fishing, Skiing, Hiking, and Much More: 10 Montana Vacation Spots
Looking for an outdoor adventure in Big Sky Country? Look no further than this article, which highlights the top vacation spots in Montana. From Yellowstone National Park's famous geysers to Glacier National Park's breathtaking scenery and Bozeman's skiing and whitewater rafting, there's something for everyone. So, pack your bags and prepare for an unforgettable trip to Montana's beautiful wilderness, abundant animal life, and incredible national parks.
Best 16 Utah Vacation Spots
If you're looking for a vacation spot that offers breathtaking natural scenery and exciting outdoor adventures, then Utah is the place to be! This article highlights the top places to visit in Utah, from the stunning Zion National Park to the unique Homestead Crater. Whether you're interested in hiking, skiing, or simply soaking in a hot spring, Utah has something for everyone. So, pack your bags and get ready to explore Utah's diverse and awe-inspiring landscapes!
10 National Parks To Skip If You Have Young Children
This article is a must-read if you're planning a national park trip with young children! Discover the top 10 national parks to skip if you have young children, from the rugged terrain of Denali National Park to the limited access to Isle Royale National Park. Learn about the challenges and potential dangers of visiting these parks with young children and plan your trip accordingly for a safe and enjoyable experience.