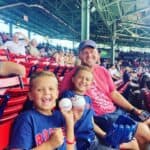 Jake Cain is an entrepreneur and writer from Cincinnati, Ohio. He spends his free time driving around the country in his late 90's conversion van, affectionately known as the "Monster Van" with his wife and 3 boys.
Miami is one of the most vibrant cities in the world and makes for a tremendous vacation destination. From downtown to South Beach, you could spend a lifetime in Miami and never get bored.
But the region around Miami has plenty more to offer.
There are many destinations within a few hours' drive from Miami that make for perfect day trips. South Florida is a diverse, eclectic region with a thriving culture, many of the most beautiful beaches in the world, and a remarkable array of wildlife.
Follow along, and we'll break down the best day trips from Miami for travelers of all interests. From an airboat tour of the everglades to a snorkeling journey past the United States' only living coral reef, you're sure to find your perfect day trip.
Bimini
To people from more landlocked areas of the country, the idea of taking a day trip to the Bahamas might seem completely ridiculous. But from Miami, it's completely doable; Bimini, the closest Bahamian island, is a comfortable two-hour ferry ride away.
The Bahamas have some of the most beautiful white-sand beaches in the world, and Bimini is certainly no exception. The ferry itself has a cafe onboard to help tide you over until you arrive, and it drops you off right on one of Bimini's most popular beaches, so there's no need to plan out what you will do when you arrive.
Once there, explore one of Bimini's many delicious seafood stands, restaurants, and bars, or just lounge on the beach by the sparkling, clear-blue water.
You can easily travel there and back in a day, but Bimini has a tendency to make people not want to leave; if you give in to that temptation, there's a Hilton hotel right there on the beach.
Islamorada
About a two-hour drive down Highway 1 from Miami, Islamorada, known as "the Village of Islands," is a resort village that encompasses six of the Florida keys.
Islamorada is known for two things: picturesque beaches and coral reefs. The drive itself is part of the appeal, as the highway leads you across the sparkling blue ocean water on the way out to the keys.
Once you arrive, you'll have a wide variety of activities to choose from. If you're just looking to spend the day on the beach, you can certainly do that. Islamorada is also great for snorkeling and swimming, with peaceful marine life often joining swimmers.
Islamorada is also known as one of the sport fishing capitals of the country. If you're interested in reef fishing, this can make the perfect day trip from Miami.
Biscayne National Park
Just 30 miles from Miami, the drive to Biscayne National Park can take between an hour and an hour and a half, depending on traffic. The park was established in 1968 to preserve the barrier reefs of Biscayne Bay.
Biscayne National Park makes a perfect day trip for people looking for some outdoor aquatic activity. Boating, paddling, and snorkeling are all popular activities at Biscayne, and park rangers even offer guided tours of the water.
Biscayne Bay is a truly unique landscape, featuring beautiful coral reefs and aquatic mangrove forests. Scuba divers can explore historic shipwrecks and exotic scenery.
Most of the park is aquatic, but it also includes the northernmost island of the Florida keys. The visitors center is stationed here, where you can arrange tours, gather information, and rent equipment. If you're seeking more structure with your day trip, this is the place to go.
Key Largo
The first of the Florida Keys, Key Largo is a little more than an hour's drive from Miami. It has beautiful beaches and great food, but the true draw of Key Largo is its status as the self-proclaimed "Dive Capital of the World."
Indeed, if you're interested in exploring the sea, there may be no better day trip from Miami than Key Largo. One of the most intriguing wrecks dives in the United States, the USS Spiegel Grove was sunk in 2002 to create an artificial reef and is one of the largest artificial reefs in the world.
If you're not interested in diving, go for a cruise on the famous African Queen steamboat, reserve a ride on a glass-bottomed boat, or even go swimming with the dolphins.
John Pennekamp Coral Reef State Park
Key Largo has plenty to offer, but one attraction, in particular, could take up your entire day. John Pennekamp Coral Reef State Park was the first underwater park in the United States, and it's the perfect place for diving enthusiasts to play and explore.
Extending three miles into the ocean, the park was established to preserve the only living coral reef in the continental united states. Snorkeling tours explore the remnants of an early Spanish shipwreck, as well as the famous "Christ of the Deep" underwater statue.
Typical tours feature up to an hour and a half of snorkeling time, but visitors may return to and from the boat whenever they please. The park also features saltwater fishing, and picnic areas replete with barbecue grills.
Admission to the park costs $8 per vehicle (maximum eight people), $4 per single-occupant vehicle, and $2 for pedestrians. During weekends and holidays, reservations are highly recommended for park tours.
Schnebly Redland's Winery
About a 45-minute drive from Miami in Homestead, Florida, and it is home to one of the most unique wineries you will ever experience.
Schnebly Redland's Winery is undoubtedly one of the highest-quality wineries in the region, but what truly sets it apart is the ambiance. Your tasting tour will take place in a lavish garden replete with waterfalls, palm trees, and sculptures. The experience is truly impossible to replicate.
Tasting tours start every hour on the weekends and cost $8 per person. The tours are worth the trip on their own, but they aren't all Schnebly Redland's has to offer.
The on-site restaurant serves brunch, lunch, and dinner, with a menu perfectly curated to match with their wines. And if you prefer beer, they've recently opened a brewery as well. If you are a wine connoisseur in the Miami area, a day trip to Schnebly Redland's is impossible to top.
Hobe Sound National Wildlife Refuge
About an hour and 45 minutes north from Miami, straight up the coast, is Jupiter Island, Florida. There, you will find the Hobe Sound National Wildlife Refuge, an excellent day trip destination for wildlife lovers.
The Wildlife Refuge was established in 1969 to protect sea turtle nesting habitats and covers over 700 acres of land. The Hobe Sound Nature Center was created to promote awareness of the area and help visitors connect with the surrounding wildlife on a deeper level.
The Nature Center hosts programming throughout the year; amongst the most striking is the season sea turtle night walks. From February through September, female sea turtles emerge from the ocean at night to lay their eggs on the beach. They carefully choose a spot and dig a pit to keep the eggs safe and protected.
In exchange for a $5 donation, visitors can witness this spectacle firsthand, with a walk on the beach. The event begins at 8 pm and can run late into the evening, so be prepared for a late return home to Miami.
Everglades Alligator Tour
When people think of Florida, the first thing that comes to mind is almost certainly beaches. But the second thing might be Alligators. About an hour drive straight west from Miami is the Everglades National Park, where visitors can take a classic airboat ride past these fearsome predators.
More than 200,000 alligators make their home in the Everglades, along with a wide variety of birds, fish, snakes, and more. Many animals that live here that you won't be able to see anywhere else!
The most popular Everglades airboat tour is Gator Park, where rides depart multiple times an hour, so you don't need to schedule your trip in advance. Just get there whenever you can, and hop aboard for a chance to see these exotic creatures up close. If you want to book a private tour, those are available as well.
Naples
About two hours away from Miami, on the gulf side of the state, is the beautiful city of Naples, Florida. Tourism is a major part of Naples's economy, and for a relatively small city is packed with interesting things to do.
If you want to get some fresh air, take a stroll down the two-and-a-half-mile boardwalk through the Corkscrew Swamp sanctuary. If you'd rather do some shopping, head over to Waterside Shops, a beautiful open-air mall. Naples Zoo is more than 100 years old and features a wide array of exotic animals and a stunning tropical garden.
The city is also dotted with art galleries, most heavily concentrated in the Gallery Row area. Or if you'd rather just relax on the beach, there is a pristine stretch of coastline along the clear, warm waters of the Gulf of Mexico.
Butterfly World
Journey 45 minutes north from Miami to Coconut, Florida, to visit the incomparable Butterfly World.
Butterfly World was the very first butterfly park in the Western Hemisphere and remains the largest park of its kind anywhere in the world. The park contains three different themed indoor exhibits, as well as an outdoor botanical garden and even a look at the laboratory where the butterflies are bred and raised.
In total, the park contains over 5,000 butterflies of 80 different species. The botanical garden hosts one of the largest collections of passionflower vines in the world, and hummingbirds can often be seen there.
If you and your family are interested in butterflies, there is literally nowhere else on the planet that can match what Butterfly World has to offer. Adults and seniors cost $32.50 per ticket, children aged 3-11 cost $22.50, and children two and under are free.
Jonathan Dickinson State Park
Just under an hour north of Miami is Jonathan Dickinson State Park, the largest state park in southeast Florida, and one of the most unique.
Jonathan Dickinson is a patchwork of many distinct types of natural environments. It's made up of lakes, sandhills, scrub forests, and the beautiful Loxahatchee River. Historically, the park was home to a secret WWII training site, as well as Trapper Nelson, the legendary "Wild Man of the Loxahatchee" who made his homestead in the marsh.
Jonathan Dickinson State Park is a perfect day trip for families thanks to the Elsa Kimball Environmental Education and Research Center, which brings the park to life through interactive educational programming for kids of all ages.
Key West
The southernmost point in Florida, Key West is actually closer to Cuba than it is to Miami. The drive can take three hours each way, which is long for a day trip. But if you leave early enough, it is definitely doable, and more than worth it.
U.S. Route 1 culminates in Key West; the drive is long, but beautiful, as you pass over the ocean for most of the way. The beautiful beach is one of the primary draws of Key West, but there are far more attractions than that.
Ernest Hemingway lived much of his life in Key West, and his house has been preserved and turned into a museum. The Shipwreck Treasure museum provides a unique, interactive experience, and the Harry Truman Little White House was the President's winter home during his tenure in office.
One of the biggest attractions of all is a concrete buoy at the end of a pier that marks the southernmost point in the continental United States.
Miami is a truly remarkable city, but South Florida and the surrounding region has plenty more to offer. With these day trips, you can pack in a mini-vacation while still going to sleep in the same bed where you woke up.
Whether you travel south to the Florida Keys, west to the Everglades, or north to Jupiter Island, day trips from Miami can provide the perfect getaway for anyone.
9 Day Trips From Virginia Beach Full of Rich History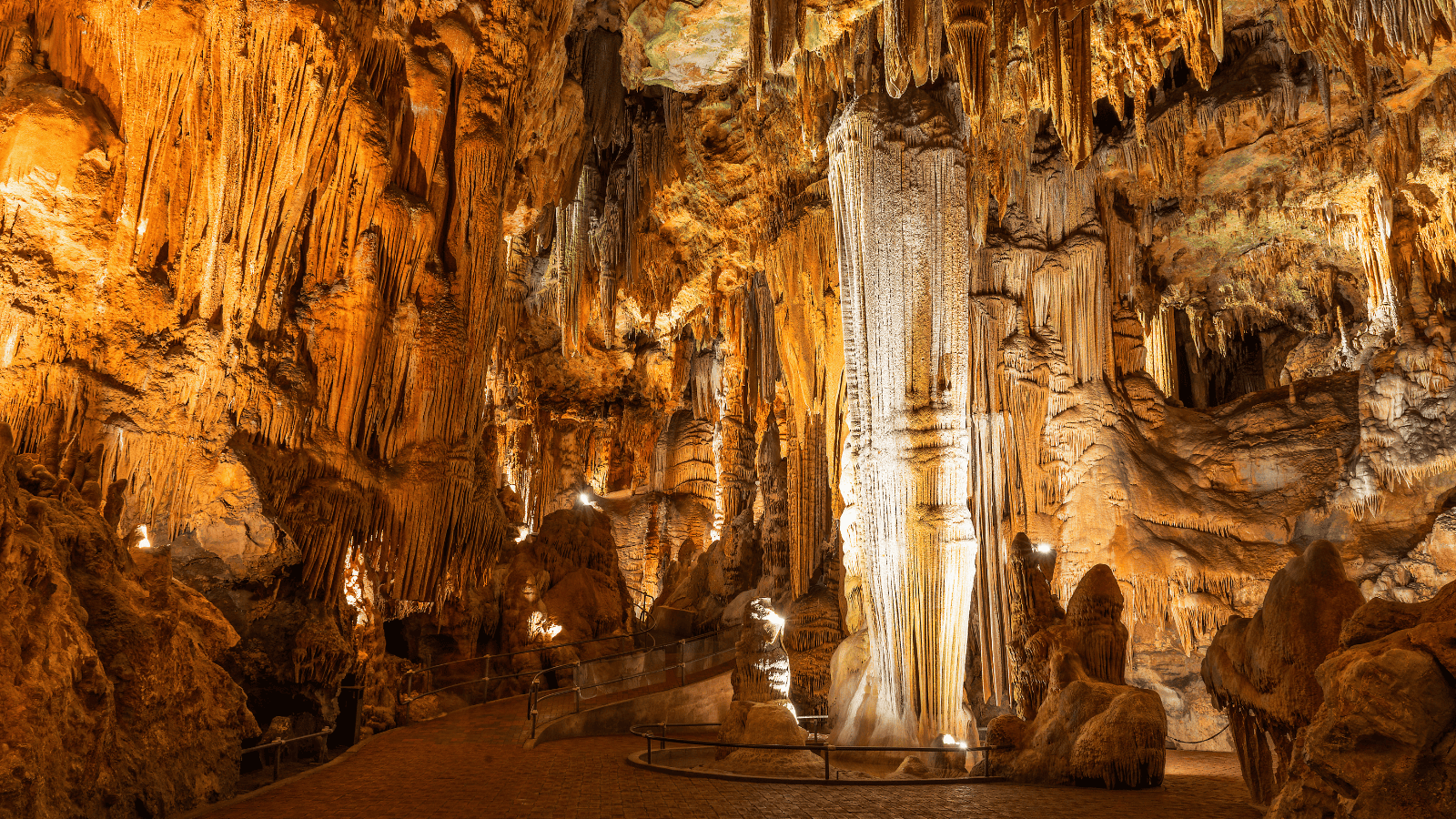 Discover the top day trips from Virginia Beach that offer a perfect escape from the hustle and bustle of the city. From exploring the historical sites of Colonial Williamsburg to witnessing the wild ponies on Chincoteague and Assateague Islands, this article has something for everyone. So, plan your mini-vacation now and explore the best of Virginia's gems!
16 Aesthetic Beach View Day Trips From Santa Barbara
If you're planning a trip to Santa Barbara, don't miss out on exploring the nearby destinations that offer something for everyone. From hiking in the Los Padres National Forest to relaxing on the beaches of Avila Beach, you'll enjoy this list of the best day trips from Santa Barbara. Whether you're a wine enthusiast or a film buff, there's something for everyone on this list of exciting day trips.
10 Day Trips From Gainesville
If you're planning a trip to Gainesville, Florida, don't miss out on exploring the nearby destinations that offer something for everyone. From the historic city of St. Augustine to the beautiful beaches of Daytona and Cedar Key, we've compiled a list of the best day trips from Gainesville. Whether you're an outdoor enthusiast or a history buff, there's something for everyone on this list of exciting day trips. So, plan your mini-vacation now and explore the best of Florida's gems!
Best 16 Day Trip Spots From Myrtle Beach
If you're planning a trip to Myrtle Beach, South Carolina, don't miss out on exploring the nearby destinations that offer something for everyone. From the charming fishing town of Murrells Inlet to the historic city of Charleston, this article has compiled a list of the best day trips from Myrtle Beach. Whether you're a beach lover or a history buff, there's something for everyone on this list of exciting day trips. So, plan your mini-vacation now and explore the best of South Carolina's gems!