Stephanie is a cherished member of the Sampling America writing team, dedicated to crafting captivating narratives that transport readers to thrilling adventures across the country and beyond.
The lakes in Ohio offer some of the most stunning views, along with excellent water sports, beaches, and outdoor activities.
While Ohio is often forgotten about as a state with natural beauty, the lakes listed below are worth exploring. Some of the greatest treasures can be found in places you might not think to look…
Lake Erie
Ohio is lucky to call one of the great lakes its own. This majestic lake spans over 200 miles with excellent shorelines, parks, and beaches to enjoy.
Some of the best attractions on the Great Lakes are the small islands that can be ferried to for a day trip. Consider taking a day off from wakeboarding or jet skiing and visiting a quaint bed and breakfast on South Bass Island to experience a true hidden treasure.
Salt Fork Lake
Salt Fork Lake is located inside of Ohio's largest state park. It's a haven for boaters and fishers near Cambridge.
Enjoying water sports is a breeze here. The lake does not limit motor noise or horsepower, so anyone hoping to get going on their jet skis or tubing will have an excellent time here.
Fishermen can also rejoice; the lake is filled with various muskies and fish ranging up to 40 inches in size.
William H. Harsha Lake
This lake is well-known for its historical gold mines that were active in the early 1800s. The history is an important aspect of this lake, and you'll be able to learn plenty about life in centuries past while visiting.
Horseback riding, hiking, and biking along the trails near the lake are popular activities. The scenic surroundings create a perfect atmosphere for anyone looking to rest and get in tune with nature.
Caesar Creek Lake
This large lake is a popular day trip for locals to enjoy water sports and scenic hiking trails. With five boat ramps, this destination is perfect for launching your boat to fish, tube, or just enjoy the water.
A public beach is also a huge draw on this lake. With few sandy beaches to choose from in the area, Caesar Creek Lake is a popular spot for families to spend the day at.
Kiser Lake
Kiser Lake and Kiser Lake State Park are the perfect places to rest and relax. Although not the biggest lake on this list, with over 5.3 miles of shoreline, there are plenty of fun activities to take part in here.
This once swampy region was made into a lovely lake by the Kiser family, who built a damn to transform the area.
Apple Valley Lake
This man-made lake boasts beautiful natural surroundings in Knox County. Besides all of the fun water activities this lake offers, guests can enjoy a golf course nearby and an indoor and outdoor swimming pool and tennis center.
This scenic lake with excellent amenities is a popular place to rent a cabin for the weekend.
Mosquito Creek Lake
One of the largest lakes in Ohio, Mosquito Creek Lake has a stunning natural habitat of marshes and forestland filled with unique marine and animal life.
The lake also boasts a private five-acre dog park for anyone looking to get their four-legged friend some much-needed off-leash time. Enjoy the classic water sports on this lake in the summer, as well as ice fishing, skating, and cross-country skiing.
Pike Lake
One of the smallest lakes on this list, Pike Lake is a miniature pond that only takes up 13 acres.
Using small row boats on the lake is permitted, and fishing is a popular pastime. Locals have set up a community course of Disc Golf. You can also enjoy the plentiful hiking trails and swimming in the shallow ends of the lake.
Chippewa Lake
This northern lake is a stunning place to enjoy the great outdoors. Created by melting ice sheets over 14,000 years ago, Chippewa Lake is a perfect place to enjoy history and nature.
This large lake is popular with locals who wish to enjoy picnics, day hikes, and calm outdoor areas.
Indian Lake
This man-made public lake has a large capacity for camping on its sandy beaches. Enjoy water sports like water skiing, jet skiing, and wakeboarding on this large lake.
Two separate swimming spots frame the lake to allow ample space for guests to spread out and enjoy the nature of this scenic lake.
Fishing and noodling are popular pastimes at this local spot. Noodling is the act of catching channel catfish using one's own toes as bait. A local guide must show you how to partake in such an activity, but locals know how special it is.
Buckeye Lake
Buckeye Lake State Park is one of the oldest regional parks in the state. The region is well-known for its commitment to nature and the preservation of habitats and wildlife.
Boating of all kinds is welcomed here. From unlimited horsepower, speed boats to canoeing and kayaking are all popular pastimes. Be sure to steer clear of the popular fishing spots, though these areas will need to be kept quiet for the anglers.
Portage Lakes
The Portage Lakes are a system of interconnected waterways instead of just one body of water. Visitors have plenty of ecosystems and shorelines to explore in this vast area.
The area boasts some of the best bass fishing in the state, with popular TV shows filmed here and plenty of fishing competitions in the lake.
Best 16 Utah Vacation Spots
Are you looking for an unforgettable vacation spot with breathtaking natural beauty? Look no further than Utah! With stunning national parks like Zion and Bryce Canyon, as well as unique attractions like the Homestead Crater and Dead Horse Point, Utah has something for everyone. This article provides insider tips and recommendations for the best places to visit in Utah, from hiking to skiing to soaking in natural hot springs. Don't miss out on the chance to explore this incredible outdoor playground!
5 Waterfalls in Zion National Park For A Fabulous Day Out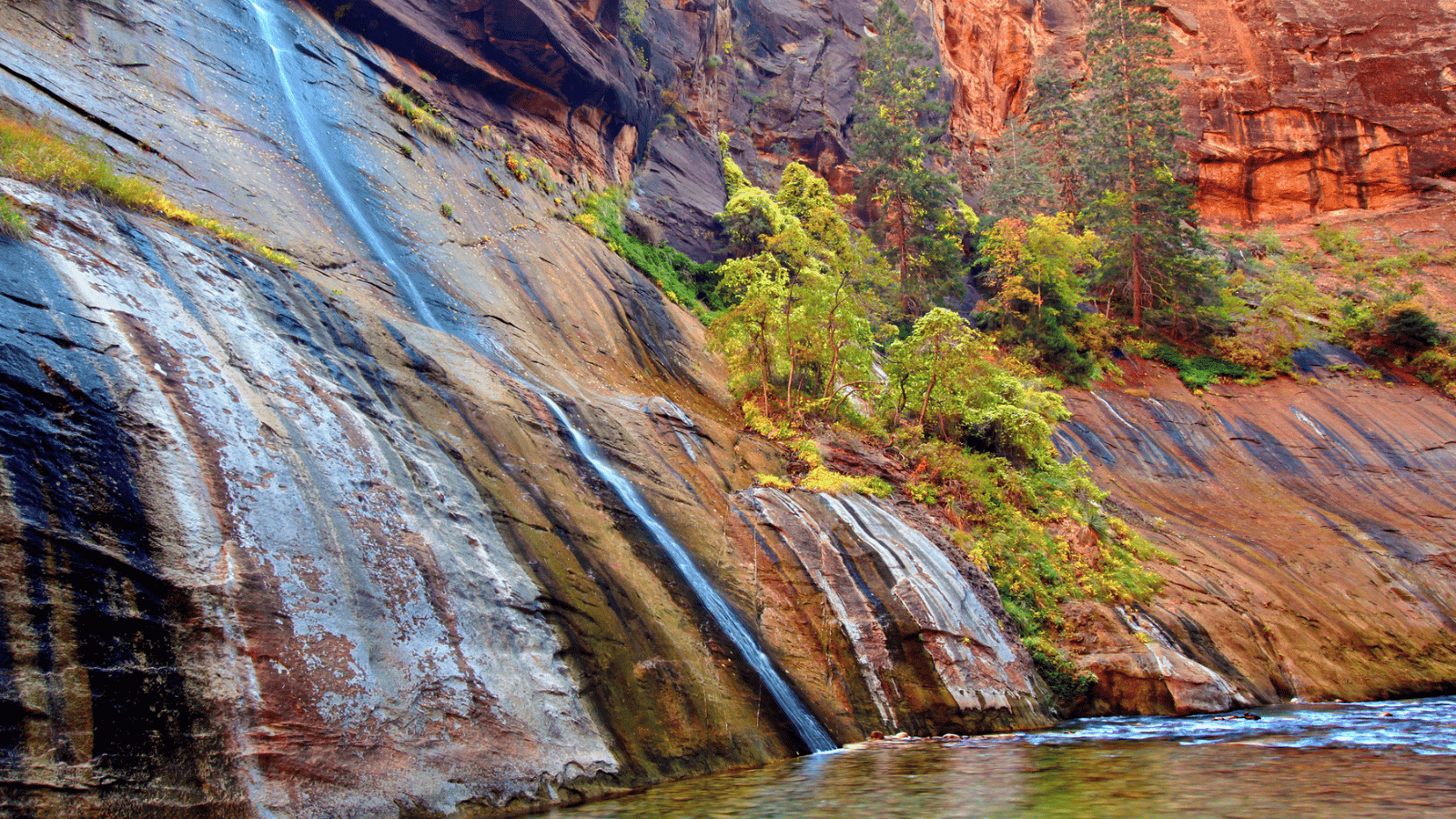 Are you a nature enthusiast looking for an outdoor adventure that will take your breath away? Look no further than Zion National Park in southwestern Utah! This article explores the park's stunning waterfalls, including the moderate hike to Archangel Falls and the more challenging Upper Emerald Pools. But that's not all – the article also highlights other natural attractions in the park, such as The Great White Throne and the Court of the Patriarchs. Don't miss out on the chance to explore this gorgeous landscape and experience the beauty of Utah's unique natural wonders!