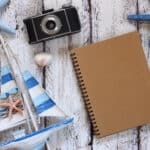 Elizabeth is an experienced traveler and writer with bylines in several popular travel publications. She currently co-owns a small digital travel publication and spends her free time writing, taking photos, and traveling.
Get ready to be amazed by the natural beauty of Georgia because we've rounded up the 11 best lakes in Atlanta to explore during your next trip to this slice of Southern paradise. Whether you're looking for a quiet escape or an outdoor adventure, these pristine lakes will leave you mesmerized with their crystal-clear waters, breathtaking views, and plethora of fun-filled local activities.
1. Lake Lanier
At the heart of Northern Georgia, Lake Sidney Lanier, or simply Lake Lanier, weaves a mesmerizing narrative of history and recreation. Born from the Chattahoochee and Chestatee Rivers' mountain-fed waters, this reservoir, with its 692 miles of fluctuating shoreline, reverberates with the echoes of poet Sidney Lanier, after whom it was named. Amidst the thrill of world-class kayaking and water skiing, tranquil fishing spots, sprawling golf courses, and family-friendly camping sites, one can find the serenity of the Blue Ridge Mountains' cascading waterfalls. at
2. Lake Allatoona
Step into a realm where water mirrors the sky spread over a mighty 12,000 acres. This oasis is intelligently managed by the US Army Corp of Engineers and lovingly known by locals as Allatoona Lake, offers a cornucopia of recreational activities; be it renting a houseboat, hiking through pristine public land, or picnicking by its extensive shoreline. The real allure of Allatoona? It's all within easy reach of Atlanta.
3. Lake Sinclair
Discover the charm of Lake Sinclair, a treasure nestled two hours southeast of Atlanta. This 15,300-acre sanctuary, crafted by Georgia Power in 1953, is a labyrinth of winding coves and vast waterways where fishing tournaments, boating, and camping come alive. Its scenic shoreline sprawls over 500 miles, offering watercraft opportunities in every season. With easy boat rentals, well-equipped marinas, and tranquil beaches, Lake Sinclair promises a picturesque escape from the ordinary.
4. Lake Oconee
Enveloped in tranquil beauty, Lake Oconee in Greene County, Georgia, evokes an irresistible allure for those seeking respite or recreation. Fishing enthusiasts will delight in waters that house more fish per square foot than any other Georgian lake, while water sports and boating entice the adventurous. Swap the tranquility of the lake for a putter's challenge with plentiful championship golf, or delve into the history-laden charm of surrounding towns, complete with antique treasures and enticing Southern cuisine.
5. Lake Acworth
Hidden away from the clamor of the usual summer lake scene, Lake Acworth stands as a 260-acre refuge in the pristine corners of Cobb County, just a mere 40-minute drive outside of Atlanta. This manmade lake, free from personal watercraft and gas-powered motors, offers a peaceful retreat for those seeking to reconnect with nature through paddleboarding, kayaking, and fishing. Acworth's bustling calendar—filled with triathlons, paddleboard meet-ups, and races—adds a subtle pulsation of activity to the otherwise tranquil waterscape.
6. George H. Sparks Reservoir
Step into an oasis of calm at the George H. Sparks Reservoir in Sweetwater Creek State Park. Just a few minutes outside of the city of Atlanta, you'll find yourself paddling into serenity, navigating the lake's distinct sections through a snug drainage tunnel. The shallower north end is a biodiversity playground, abundant with herons, egrets, and potentially, your next big catch if you bring along a Georgia fishing license.
7. Lake Burton
Escape to Lake Burton, the jewel of North Georgia's best lakes, where an array of leisure activities beckons. Relish the simple pleasure of a picnic beside the serene blue waters or surrender to the thrill of a boat ride across the 2,775-acre lake. From the beautiful vistas at Jones Bridge Park to a day of well-spent fishing at the nearby hatchery or exploring Moccasin Creek State Park, Lake Burton promises a perfect blend of tranquility and exploration.
8. Lake Spivey
Nestled east of Jonesboro lies Lake Spivey, a cherished 500-acre gem offering an abundance of activities in an idyllic setting rich with history. Once a pastoral farm, Lake Spivey now promises year-round enjoyment with amenities like a country club atmosphere golf course, tennis center, and a vibrant wildlife sanctuary. Dive into the weekly fishing tournament for a chance to break the local record or wander off the beaten path and unearth the surprising Civil War artifacts that echo the area's distinctive past.
9. Bull Sluice Lake
Bull Sluice Lake, a charming 673-acre reservoir situated in North Georgia, invites travelers to indulge in a variety of leisure pursuits. Nestled within Atlanta's northern suburbs, this lake, once a prominent Cherokee shoal, is a haven for outdoor recreation, with fishing and rowing taking center stage. Soak up its history while experiencing the captivating rhythm of nature's own orchestra—the several bird species that live here like to put on a vocal show come nightfall.
10. Lake Chatuge
Set against the Southern Appalachian Mountains' breathtaking backdrop, Lake Chatuge captivates hearts with its unparalleled beauty. The lake's 132-mile shoreline, a work of the TVA, presents a multitude of activities: boating, fishing, skiing, or swimming in hidden coves. Whether you prefer picnicking at the bustling Towns County Recreational Beach or seeking solace at one of the secluded campgrounds, each corner of Lake Chatuge promises a unique adventure.
11. Blue Ridge Lake
Find respite in the natural charm of Blue Ridge Lake, a 3,300-acre crystal clear waterscape nestled in Georgia's northern hills. The 65-mile shoreline, majorly enveloped by the Chattahoochee National Forest, is ideal for nature lovers interested in serene walks, easy bike rides, or a paddle across glistening waters. The lake, carefully managed by the Tennessee Valley Authority and fed by the Toccoa River, offers a breath of fresh air amidst the bustling city life.
20 Thrilling Florida Vacation Spots
Ready to plan your next vacation in sunny Florida? Here are the highlights of the 20 best vacation spots in the state! From the vibrant nightlife of Miami to the laid-back charm of Clearwater, there's something for everyone. Whether you're looking for family-friendly activities, high-end experiences, or unique adventures, this article has got you covered. So, pack your bags and get ready to soak up the sun and fun in the Sunshine State!
15 Virginia Vacation Spots Perfect For Exploring History
Explore the best vacation spots in Virginia with this must-read article! From the historical charm of Williamsburg to the breathtaking beauty of Shenandoah National Park, there's something for everyone. Don't miss out on the top attractions, outdoor adventures, and unique experiences that Virginia has to offer.
Top 15 Ohio Vacation Spots: Vibrant Cities & Aesthetic Parks
Ready to discover the best vacation spots in Ohio? Look no further than this article, which highlights the top destinations in the state, from the vibrant cities of Cleveland, Cincinnati, and Columbus to the scenic Hocking Hills State Park. Explore the great outdoors, enjoy cultural activities, and indulge in local cuisine and attractions. So, pack your bags and get ready to experience the diverse and exciting vacation spots that Ohio has to offer!
Picturesque Lake And Mountain Top Views: 16 Michigan Vacation Spots
Discover the best Michigan vacation spots with this ultimate guide! From the charming university town of Ann Arbor to the breathtaking Pictured Rocks National Lakeshore, there's something for everyone. Whether you're looking for outdoor adventures, cultural experiences, or romantic getaways, Michigan has it all.