Daniel is a copywriter who has well and truly been bitten alive by the 'travel bug'. After ticking off several North American National Parks and exploring Europe by train, his sights are now set on South East Asia. Usually with at least one camera locked and loaded, you'll find Daniel wherever there are mountains, lakes or beaches.
Kansas, often celebrated as the heartland of America, is home to an array of stunning lakes that offer breathtaking views, unforgettable outdoor adventures, and tranquil escapes. From the calm waters of the Flint Hills to the beautiful shorelines of Wilson Lake, each destination tells its own captivating story!
Perry Lake
Imagine a place just outside Kansas City where you can sail across 11,150 acres of glistening water, bike on nationally recognized trails, horse ride through miles of unspoiled terrain, and catch a trophy bass—welcome to Perry Lake, the "Paradise on the Plains." Whether you're drawn by the thrill of water sports, the tranquility of camping, or the prospect of fishing in one of America's best bass lakes, Perry Lake is a must-visit destination in Kansas!
Milford Lake
Just west of Junction City, within the expansive Kansas Flint Hills, you'll find Milford Lake, the state's largest and renowned Fishing capital of Kansas. Whether you're casting a line in hopes of catching a record-breaking Smallmouth Bass or launching a boat from one of its 14 public ramps, this lake caters to every adventurer. Not to mention, its sandy beaches are perfect for unwinding and taking a dip in the lake.
Wilson Lake
Journey to the border of Russell and Lincoln Counties in Kansas, and you'll discover Wilson Lake, a reservoir teeming with diverse activities and surprises. Managed by the U.S. Army Corps of Engineers, Wilson Lake isn't just about spending time on the water; its shoreline offers remarkable sights such as the Wilson State Park and the Rocktown Natural Area, home to towering sandstone pillars and rare plant species.
Kanopolis Lake
Discover Kanopolis Lake in the heart of Kansas' Smoky Hills, a tranquil reservoir surrounded by parks and set against the backdrop of the Kanopolis Dam. From enjoying the beach and boat ramp at Venango Park to hiking, horseback riding, and cycling on the Prairie Trail Scenic Byway in Kanopolis State Park, there's plenty to explore.
Hillsdale Lake
Set in Miami County's northwestern realms, Hillsdale Lake is a reservoir offering a full suite of activities amidst the tranquillity of nature, all within a 40-minute drive from Kansas City. Spanning 4,580 acres with depths reaching up to 57 feet, it's an oasis for all water lovers. From fishing and boating to hiking and horse riding, Hillsdale Lake sets the stage for an amazing outdoor vacation!
Tuttle Creek Lake
Nestled in the beautiful Flint Hills of northeast Kansas, you'll find the tranquil waters of Tuttle Creek Lake, Kansas's second-largest body of water. Its expansive 12,500 acres offer countless opportunities for water sports, fishing, and recreational cruising. Boasting easy access with swimming beaches, boat ramps, courtesy docks, a versatile marina, and idyllic campsites, Tuttle Creek Lake is a favorite lake for locals looking to relax.
Clinton Lake
On the outskirts of Lawrence, Kansas, lies Clinton Lake, a reservoir born from the creation of Clinton Dam. Its prime location near the University of Kansas adds a historical backdrop to an area already rich with recreational activities. From boating and fishing to exploring over 50 miles of diverse trails, or teeing off at the golf course to diving into the local history at the museum, Clinton Lake has it all!
Waconda Lake
Waconda Lake, near Glen Elder in north-central Kansas, is an outdoor enthusiast's dream. With a range of activities from boating to camping in the extensive Glen Elder Wildlife Area, it's a destination filled with natural beauty, captivating sunsets, and rich heritage.
Cedar Bluff Reservoir
Located on the Smoky Hill River, Cedar Bluff Reservoir in Kansas is a year-round outdoor destination. Its 3,280 water surface acres teem with species like walleye, white bass, and catfish. Beyond fishing, the reservoir's surroundings offer vast hunting grounds for game and seasonal bird watching, including winter visits from eagles, making it a dream escape for nature enthusiasts.
El Dorado Lake
Carved into the Kansas Flint Hills, El Dorado Lake, a thriving reservoir near El Dorado city is a haven for outdoor activities. The lake's shoreline is adorned by El Dorado State Park, divided into four distinct areas, each equipped with facilities for boating, camping, and hiking. With hunting opportunities, sport fishing, and amenities like a bait shop, marina, and an amphitheater, El Dorado Lake is the perfect spot for those looking to get back to nature.
Elk City Lake
Just a short drive from Elk City in Kansas, Elk City Lake welcomes outdoor explorers with a host of hiking trails. From the nationally designated Elk River hiking trail to the scenic Table Mound trail, it's a hiker's paradise. Other attractions include the Eagle Rock Mountain Biking Trail and multiple nature trails around the beautiful lake.
Lone Star Lake
Lone Star Lake, a serene 75-hectare reservoir, lies within the scenic Lone Star Lake Park. It's a small yet charming destination for outdoor enthusiasts, offering a variety of activities such as camping, water skiing, boating, fishing, and swimming. Surrounded by nature, it's a tranquil retreat for those looking to disconnect and delve into the area's calming serenity.
Fall River Lake
Perched in Greenwood County, Fall River Lake invites outdoor enthusiasts to enjoy its lush greenery and recreational fun. From swimming and water skiing to boating and picnicking, the lake caters to visitors of all ages. Anglers will love its rich stocks of white bass, crappie, and bluegill. With camping facilities and six hiking trails at the Fall River State Park, this destination makes for a well-rounded outdoor retreat.
Big Hill Lake
Big Hill Lake, tucked in Labette County, Kansas, is a 1,240-acre reservoir home to a variety of activities like boating, fishing, picnicking, and swimming. The lakeside is well-appointed with camping facilities – both 'natural' and with utilities – playgrounds, a ball field, and a swimming beach, creating a perfect setting for a family-friendly outdoor adventure.
Lake Afton
Located a short drive from Wichita, Lake Afton, a man-made gem set the 720-acre Lake Afton Park, promises a blend of leisure and adventure. The lake is a favorite amongst Kansans and visitors alike, offering a perfect setting for boating, swimming, and picnics.
9 Day Trips From Virginia Beach Full of Rich History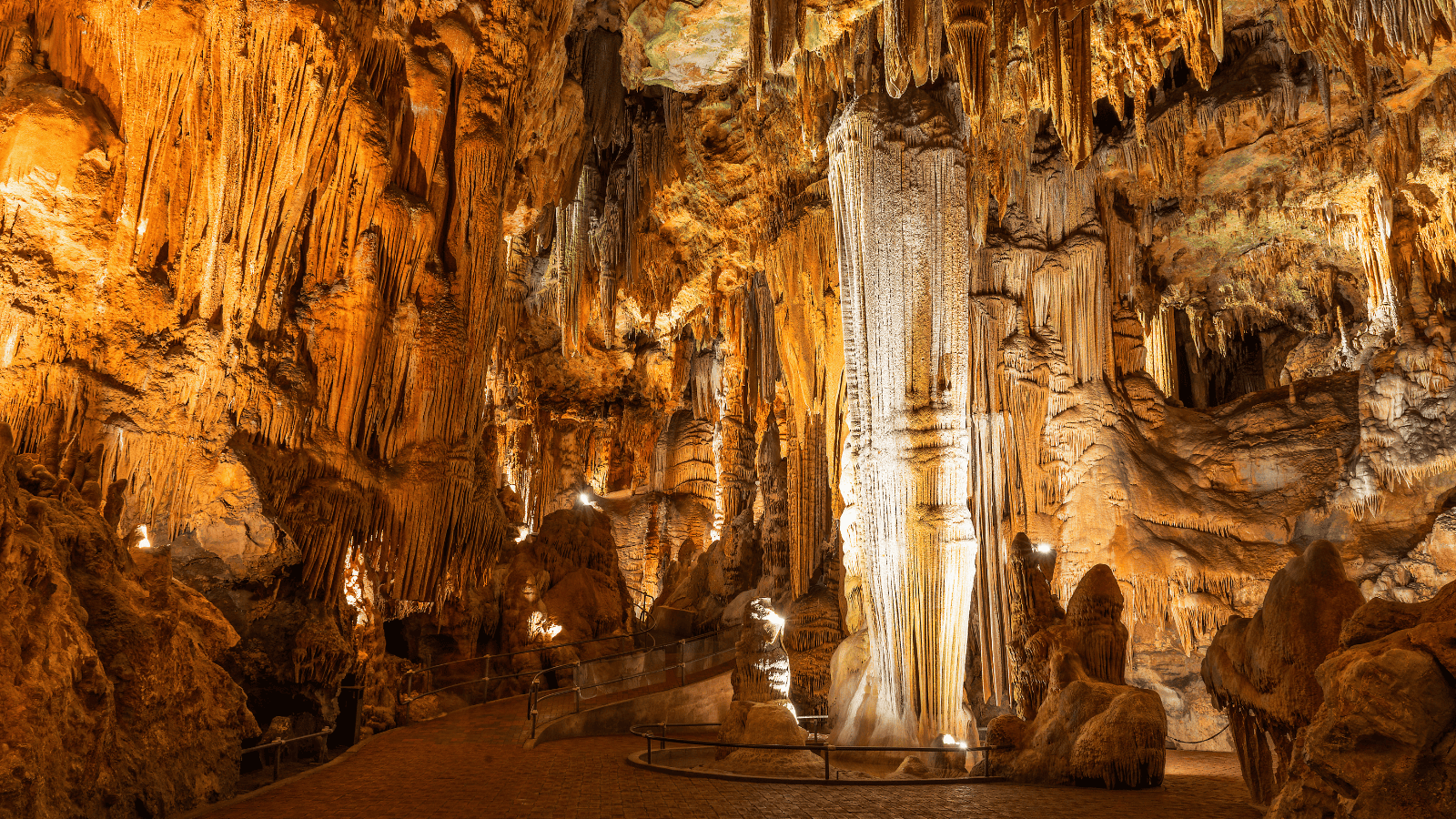 Discover the top day trips from Virginia Beach that offer a perfect escape from the hustle and bustle of the city. From exploring the historical sites of Colonial Williamsburg to witnessing the wild ponies on Chincoteague and Assateague Islands, this article has something for everyone. So, plan your mini-vacation now and explore the best of Virginia's gems!
16 Aesthetic Beach View Day Trips From Santa Barbara
If you're planning a trip to Santa Barbara, don't miss out on exploring the nearby destinations that offer something for everyone. From hiking in the Los Padres National Forest to relaxing on the beaches of Avila Beach, you'll enjoy this list of the best day trips from Santa Barbara. Whether you're a wine enthusiast or a film buff, there's something for everyone on this list of exciting day trips.
10 Day Trips From Gainesville
If you're planning a trip to Gainesville, Florida, don't miss out on exploring the nearby destinations that offer something for everyone. From the historic city of St. Augustine to the beautiful beaches of Daytona and Cedar Key, we've compiled a list of the best day trips from Gainesville. Whether you're an outdoor enthusiast or a history buff, there's something for everyone on this list of exciting day trips. So, plan your mini-vacation now and explore the best of Florida's gems!
Best 16 Day Trip Spots From Myrtle Beach
If you're planning a trip to Myrtle Beach, South Carolina, don't miss out on exploring the nearby destinations that offer something for everyone. From the charming fishing town of Murrells Inlet to the historic city of Charleston, this article has compiled a list of the best day trips from Myrtle Beach. Whether you're a beach lover or a history buff, there's something for everyone on this list of exciting day trips. So, plan your mini-vacation now and explore the best of South Carolina's gems!