Megan Bryant is a passionate writer and traveler who has combined her two loves to help others fulfill their traveling dreams. When she isn't writing, she's usually curled up with her 3 Dachshunds and a good book or planning her next adventure—wherever that may be.
San Antonio is one of Texas' most visited cities, and although its skyline is spectacular, sometimes you just need a break from the hustle and bustle—and that's where the area's nearby lakes come in.
Just a short drive out from the city center are countless lakes with recreational activities, sandy beaches, and surrounding scenery that will truly take your breath away. So, if you're a San Antonio resident, or if you're just visiting the city and are looking for a place to unwind, be sure to check out these 13 incredible lakes near San Antonia, Texas.
Boerne Lake
Forty minutes out from San Antonio is the clear water reservoir of Boerne Lake, which you can access through the Boerne Lake City Park. Boerne Lake has become a popular spot for families and those who enjoy water-based activities, as the waters offer perfect conditions for swimming, kayaking, paddleboarding, and fishing.
As motorized boats are prohibited on the water, canoers, kayakers, and paddleboarders can paddle peacefully before heading out to one of the park's hiking trails or testing their skills on a round of 18-hole disc golf.
Calaveras Lake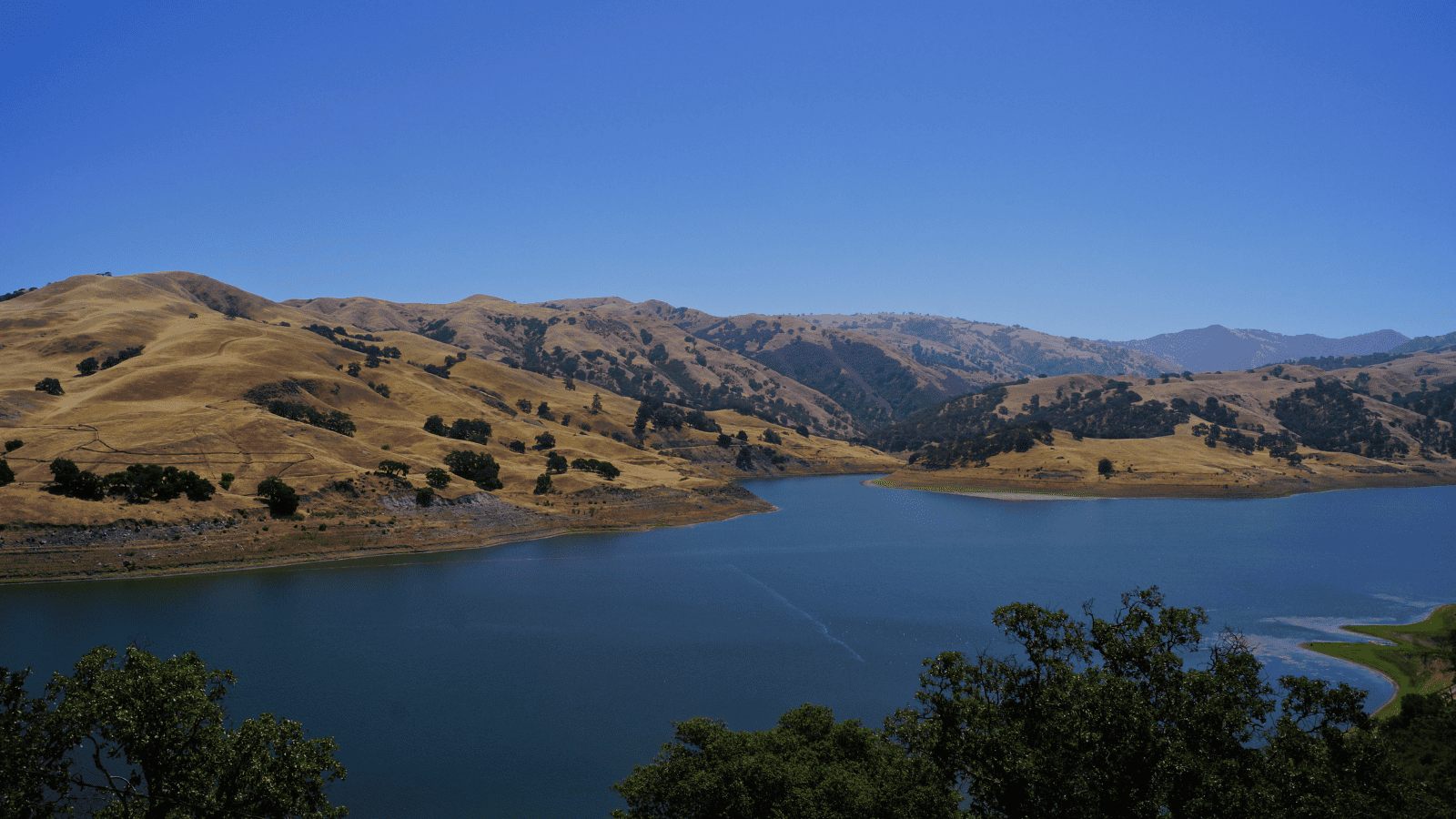 One of the closest lakes to San Antonio is Calaveras Lake. Calaveras Lake is a 30-minute drive out from the city, and its location, as well as its recreational activities, attract both locals and visitors alike. Calavares Lake spans 6,324 acres, making it an ideal location for fishing, boating, and swimming. But visitors to the lake can also picnic, camp, hike, and bike, as there are numerous trails that lead off from the water.
If you do plan to fish for catfish, largemouth bass, white bass, and sunfish at Calaveras Lake, then you will need to pay a fishing license fee.
Canyon Lake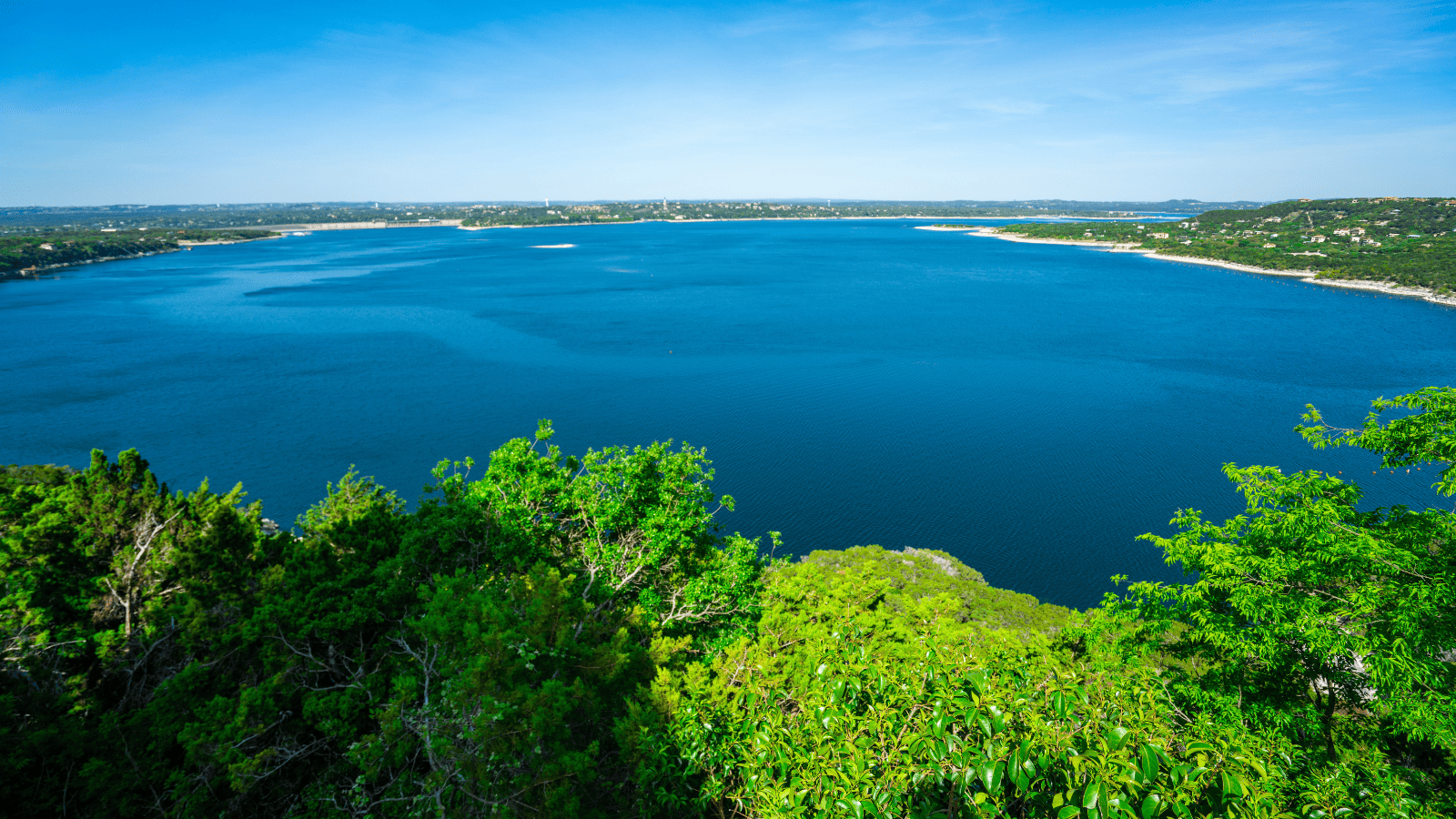 Canyon Lake spans over 8,000 acres, so it really is one of those places where you can enjoy complete serenity if that's what you're looking for. The scenery surrounding Canyon Lake provides a beautiful backdrop that makes paddle boarding, jet skiing, boating, and sailing even more enjoyable. And as Canyon Lake is one of the deepest lakes in Texas, you can even go scuba diving!
If you prefer to keep dry when visiting the lake, however, then Canyon Lake is home to plenty of hiking trails, with a favorite being Hancock Trail, which takes you along the shoreline and through the surrounding wooded areas.
Choke Canyon Reservoir
If you're willing to drive slightly further out from the city—roughly an hour and 20 minutes—then Choke Canyon Reservoir is an excellent choice. This massive lake that covers 25,670 acres is a wildlife hotspot and has incredible fishing opportunities that will entice anglers from far and wide.
During your time at the lake, you may be lucky enough to spot wild boars, deer, and various bird species. But one thing we will mention is that there are alligators that live in the lake, so although you are allowed to swim, you may feel safer experiencing the water from a kayak, canoe, or paddleboard.
Elmendorf Lake
If you're looking for a lake that is in close proximity to downtown San Antonio, then look no further than Elmendorf Lake. Just a short 10-minute drive from the city, Elmendorf, with its playground, picnic spots, walking paths, and fishing opportunities, has become a popular destination for families and anglers in need of a break from reality.
The reservoir is stocked with channel catfish and largemouth bass, and although it isn't the most amazing place to fish—you'll want to head to Calaveras Lake for that—it is a convenient option. Swimming isn't allowed at Elmendorf, but there is a public swimming pool, and you can explore the water by kayak or canoe.
Lake Buchanan
To get to Lake Buchanan, you will need to drive roughly two hours from San Antonio, but as the lake spans over 23,000 acres, it is a recreational paradise with breathtaking natural beauty and activities that everyone will enjoy. The clear waters of Lake Buchanan are ideal for boating, kayaking, and fishing, and in the summer months, you'll see plenty of visitors taking a dip to cool off from the midday heat. Although the water-based activities are what mainly draw people in, Lake Buchanan's hiking trails that meander through the Texas Hill Country shouldn't be overlooked.
Lake Dunlap
Lake Dunlap is a small reservoir off the Guadalupe River, and although it's only 410 acres in size, it offers plenty of recreation opportunities for its visitors to enjoy. Boating activities like wakeboarding, skiing, and tubing are some of the most popular activities to take part in at Lake Dunlap—that was until the lake was emptied, that is. In May 2019, the dam on Lake Dunlap closed and drained the lake of most of its water. But as construction works have continued to take place over the past four years, the lake should soon be back up and running.
Lake McQueeney
An even smaller reservoir on the Guadalupe River is Lake McQueeny, which covers only 396 acres. Unlike Lake Dunlap, however, Lake McQueeny has no public access, meaning you need to rent one of the lakeside houses in order to enjoy the water. Although this may be seen as a bad thing, it does offer up a peaceful lakeside experience and gives you the excuse to transform your trip into a weekend-long getaway.
Lake Placid
Lake Placid, just 35 minutes out of San Antonio, may be small, but its 198 acres of water are ideal for fishing, boating, and swimming. Nestled on the Guadalupe River, Lake Placid and its free public boat ramp welcome visitors who are in search of a lake with very few crowds, as unlike Lake Dunlap and Lake McQueeny, Lake Placid doesn't see an influx of crowds during the summer season.
You can fish at the lake for largemouth bass and crappie, but for the most part, people enjoy kayaking and canoeing at Lake Placid as the narrow reservoir and its wind conditions make for a relaxing time out on the water.
Lake Travis
Lake Travis is a fair distance from San Antonio—it will take you roughly 2 hours to drive there from the city—but as the lake is renowned for its turquoise waters and Texas Hill Country views, the drive is definitely worth it. Being one of the most popular lakes in all of Texas, Lake Travis, with its 270 miles of shoreline, transforms into an oasis in the summer months with locals and tourists coming to boat, kayak, jet ski, paddleboard, and swim in the expansive cooling waters.
Mitchell Lake
Another lake just a 20-minute drive from San Antonio is Mitchell Lake, whose combination of grassland, wetlands, and woodlands has created ideal habitats for birds and other native wildlife. Bird watchers, in particular, flock to Mitchell Lake throughout the year to spot bird species like waterfowl, raptors, and songbirds in their hundreds.
But unlike other lakes we've included in this list, you can't swim or boat on Mitchell Lake. Instead, you can enjoy the water and the surrounding area from the land, exploring the hiking trails that worm their way through the breathtaking wildlife sanctuary.
Medina Lake
San Antonio is sure home to a few clear water lakes, and Medina Lake is one of them. The 5,426-acre reservoir is 40 minutes out from San Antonio and is known for its built-up shoreline, calm waters, and recreational activities. Boating is the main reason why people visit Medina Lake, but as the reservoir is so big, there is plenty of room for other activities like scuba diving, wakeboarding, jet skiing, and tubing.
On dry land, visitors can picnic and make use of the BBQ grills while little ones burn off the rest of their energy at the Playscape Park. One thing we will mention, however, is that Medina Lake sees fluctuating water levels, so it's important to check the lake's website before setting off for the day.
Victor Braunig Lake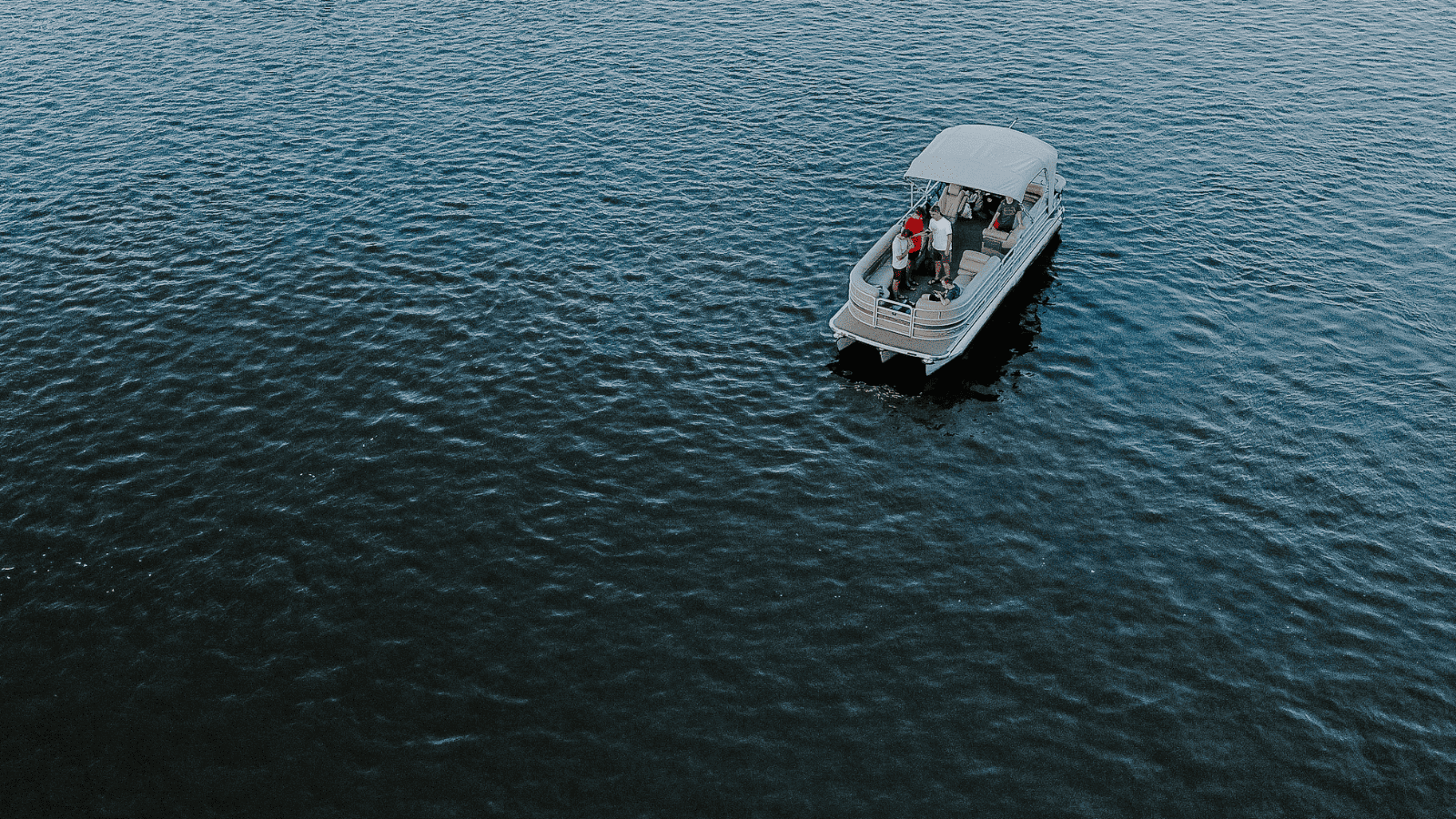 And the final lake near San Antonio is Victor Braunig Lake, which sprawls over 1,350 acres. Neighbors to Calaveras Lake, Victor Braunig Lake offers exceptional fishing, so you can expect to catch some red drum, Nile perch, spotted sea trout, and tarpon. Swimming at Victor Braunig Lake is sadly prohibited, but you can boat, camp, hike, and bird-watch.
8 Most Unique Places To Kayak In The US- Stunning Beauty
Looking for a unique and thrilling way to explore the natural beauty of the United States? Look no further! From the bioluminescent bays of Puerto Rico to the rugged beauty of the Apostle Islands in Wisconsin, there's something for every adventure seeker.
The 10 Most Beautiful Hikes In The US- Discovering America
This article highlights the most beautiful hikes in the US from California to Maine. Whether you're a seasoned hiker or just starting out, there's a trail on this list that will leave you awe-inspired. So, put on your hiking boots and get ready to explore the diverse and awe-inspiring landscapes of America's most beautiful hiking destinations.
10 National Parks To Skip If You Have Young Children
This article is a must-read if you're planning a national park trip with young children! Don't get stuck in rugged terrain, limited water access, or super-long hiking distances with your kiddos! Learn about the challenges and potential dangers of visiting these parks with young children and plan your trip accordingly for a safe and enjoyable experience.