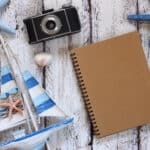 Elizabeth is an experienced traveler and writer with bylines in several popular travel publications. She currently co-owns a small digital travel publication and spends her free time writing, taking photos, and traveling.
Who says you can't travel solo after 60? Certainly not us! But we do understand that loneliness can creep up on even the most intrepid solo travelers.
That's why we've compiled practical tips to ensure your solo adventures in your golden years are nothing but thrilling and fulfilling.
Join a Meet-Up Group
Meeting like-minded people can be one of the most exciting things about solo travel, but it's not always easy to find them. Meet-up groups allow you to connect with locals and other travelers who share similar interests.
You can join groups that explore the local cuisine, art or culture, or any other hobby you're passionate about. There are meet-up groups in almost every city of the world (just search for them online), so you're bound to find one that suits your interests.
Embrace Online Dating
Online dating has evolved, and it's no longer reserved for the young. Many apps and websites are specifically designed for seniors, making it easier for you to find a match.
Create an authentic profile that represents who you are and what you're looking for in a travel companion. Swipe right and start exploring the world with the perfect partner.
Remember to always take precautions when meeting someone in person for the first time, though, and never to give out personal information.
Consider Homestays
Combat loneliness by staying with a local family and experiencing the destination from a local's perspective. Homestays not only give you the chance to immerse yourself in the local culture, but they also provide an opportunity for you to build new relationships.
Many hosts treat their guests like family and are eager to share their way of life with visitors. Websites like Airbnb and Homestay.com make it easy to find and book a homestay.
Read reviews carefully and choose a family that you feel comfortable staying with. Make sure to communicate your needs and expectations beforehand so that everyone is on the same page.
Volunteer in the Local Community
Talk about making an impact. Volunteering is a great way to give back to the community while making new friends. Join a local organization or charity and help with their projects or events. Volunteering can also give you a sense of purpose and fulfillment.
Not sure where to start? Look for local branches of organizations you're familiar with, or simply ask around for recommendations.
Bring a Piece of Home
Sometimes, all it takes is a little reminder of home to combat loneliness. Bring something with you on your travels that remind you of your loved ones, whether it's a photo, a favorite book, or a trinket. It might seem small, but having that connection to home can provide comfort and familiarity in an unfamiliar place.
Stay Connected
Finally, it's important to keep in touch with loved ones back home while traveling solo. Thanks to technology, staying connected is easier than ever.
Use apps like Skype or FaceTime to video chat with your family and friends, or simply send them regular updates and photos. Knowing that you have a support system back home can make all the difference in combatting loneliness on the road — wherever you go.
11 Day Trips From Reno: Desert Stops For Everyone To Enjoy
Are you planning a day trip from Reno, Nevada, and looking for some exciting options? Look no further than this article, which highlights the best day trips from Reno. There's something for everyone, from skiing in Mount Rose to relaxing in Steamboat Hot Springs. So, pack your bags and get ready to explore the beautiful Sierra Nevada mountains and beyond!
Fly-Fishing, Skiing, Hiking, and Much More: 10 Montana Vacation Spots
Looking for an outdoor adventure in Big Sky Country? Look no further than this article, which highlights the top vacation spots in Montana. From Yellowstone National Park's famous geysers to Glacier National Park's breathtaking scenery, and Bozeman's skiing and whitewater rafting, there's something for everyone. So, pack your bags and get ready for an unforgettable trip to Montana's beautiful wilderness, abundant animal life, and incredible national parks.
Best 16 Utah Vacation Spots
If you're looking for a vacation spot that offers breathtaking natural scenery and exciting outdoor adventures, then Utah is the place to be! This article highlights the top places to visit in Utah, from the stunning Zion National Park to the unique Homestead Crater. Whether you're interested in hiking, skiing, or simply soaking in a hot spring, Utah has something for everyone. So, pack your bags and get ready to explore the diverse and awe-inspiring landscapes of Utah!
10 National Parks To Skip If You Have Young Children
If you're planning a national park trip with young children, this article is a must-read! Discover the top 10 national parks to skip if you have young children, from the rugged terrain of Denali National Park to the limited access to Isle Royale National Park. Learn about the challenges and potential dangers of visiting these parks with young children and plan your trip accordingly for a safe and enjoyable experience.