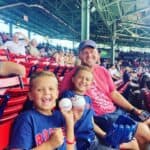 Jake Cain is an entrepreneur and writer from Cincinnati, Ohio. He spends his free time driving around the country in his late 90's conversion van, affectionately known as the "Monster Van" with his wife and 3 boys.
St. Louis is the second-largest city in the state of Missouri. Founded in 1764, it is fondly referred to as the Gateway City.
There are plenty of things to do in this incredible place. But when you're a local, there might be times when you just want to get away and see something new.
If you're limited on time, we understand. That's why we've put together this list of the ten best day trips from St. Louis.
You can visit somewhere new while still being able to sleep in your own bed at night. Happy travels!
Springfield
Springfield is the state capital of Missouri and is 100 miles from the city of St. Louis. You can usually get there in around 90 minutes. Not a fan of driving? Catch a train. They run daily.
This city is a must-see for history buffs. It is the childhood home of President Abraham Lincoln.
For $15, you can tour the Abe Lincoln Presidential Museum and Library.
Take a 30 minute guided tour of the Old State Capital Building, which is on the National Register of Historic Places.
Go for a peaceful walk through the Oak Ridge Cemetery, the burial place of President Lincoln and his family.
There are heaps of bars and clubs to check out if you enjoy the nightlife. Multiple brewing companies allow you to taste new ales to your heart's desire.
Laser tag, paintball, zip-lining, there's something for everyone in this historic town.
And let's not forget about the restaurants. Foodies are sure to love the varied selection of food offerings located in the town of Springfield.
Hannibal
Despite the name, you won't have to worry about cannibals in this quaint riverside town. Located 100 miles Northwest of St. Louis, Hannibal is worth the visit.
Tour the childhood home of legendary author Mark Twain, creator of my favorite characters – Tom Sawyer and Huckleberry Finn.
Or purchase a ticket to tour six historic sites, including Twain's home, the Becky Thatcher House, Huck Finn House, J.M. Clemens Justice of the Peace Office, and Mark Twain Museum.
Take the time to visit the Mark Twain Cave Complex, which offers a 60-minute guided tour of the national landmark. Not accessible to wheelchairs. You can even sluice for real gemstones.
Jump aboard the Mark Twain Riverboat for a one hour, guided sightseeing cruise along the Mighty Mississippi River – just like Tom and Huck! Sights you'll see:
Jackson's Island
Lover's Leap
Or get your tickets for a two-hour dinner cruise, complete with live music, dancing, and a yummy buffet meal. Chug down the Mississippi while dining in style.
For those into the supernatural, book a reservation for the Haunted Hannibal Ghost Tour. Hear legends of Mark Twain, see the ghosts on Millionaires' Row, and visit Old Baptist Cemetery.
Stop at Karlock's Kars and Pop Culture to see a museum dedicated to classic rides and pop culture. View the cars, memorabilia from days gone by, and even a Steve McQueen motorcycle!
Meramec Caverns
A one hour drive will bring you to Meramec Caverns, one of the oldest attractions along Route 66.
Spend 90 minutes on a guided tour of this intricate cave system, which includes seven levels. Rumors claim that the outlaw Jesse James once hid within these very walls! Very historic.
Grab a few souvenirs at the gift shop, sluice for stones, then load up at the candy store. Pick up a meal from the Meramec Caverns Restaurant, then picnic in one of the designated areas.
There's even a 28 flavor ice cream shop that you and your family are sure to enjoy. Load up on cold deliciousness to get fueled for the rest of your fun trip.
View the world from the treetops with a stop at Caveman Zipline. You get to play on three swinging sky-bridges, and four different zip-line paths (200 – 1250 feet in length), up to 50 MPH.
Make reservations to float upriver to Meramec State Park. The 6-mile float is ideal for families. For experienced floaters, there's the 11-mile, which gives you the chance to tour Green's Cave.
Don't leave Stanton without stopping by Meramec State Park. There's plenty to do, including fishing, swimming, and 13 miles of hiking trails. You can even explore Fisher Cave.
Hermann
If you're a wine lover, it's a must that you take a trip to Hermann, which is a 90-minute drive from St. Louis. Hermann is known as wine country and is steeped in German culture.
Sign up for the Hermann Wine Trail, which is a 20-mile trip between Hermann and New Haven. You get to visit seven family-owned wineries.
Start with the oldest winery in the area, Adam Puchta. Enjoy a tour of the grounds and sample the various German wines. There is a seasonal restaurant and multiple festivals year-round.
Next, take in the exquisite scenery at Bias Winery and Gruhlke's Microbrewery. Taste test the various wines and microbrewed beer. Dine at the restaurant. Or attend an annual event.
If you want a taste of German history, stop at Hermannhof Winery. Walk around the historically registered stone wine cellars and the building dating back to 1852. Then sample the products.
For the view of a lifetime, stop at OakGleen Winery, which sits on the bluffs over the Missouri River. Sample 17 wines and enjoy free entertainment every Saturday. They even sell pizza!
For a serene countryside experience, visit Röbller Vineyard. Learn how they use European traditions to make their wines and sample the various flavors.
End your visit with a trip to the award-winning winery, Stone Hill. Get a guided tour of the underground cellars. Enjoy sampling in one of the three tasting rooms.
Then dine at The Vintage Restaurant before heading home. The menu consists of German and American cuisine. It's the perfect way to wrap up a day of winery tours.
The Katy Trail
If you're looking for something physically active to do during your day trip away from St. Louis, The Katy Trail might be just right for you.
Katy Trail State Park consists of a 240-mile flat trail open to visitors for hiking, running, and biking. There are even places for horseback riding. It is the longest rails-to-trails park in the U.S.
There are numerous access points throughout the state, although most St. Louis residents usually use Defiance, Augusta, or St. Charles.
You won't be able to make it down the whole trail in one day, but that shouldn't deter you from checking it out. You can access dozens of wineries, restaurants, shopping, and campsites.
Having such a large trail to explore gives you plenty of opportunities to discover new places. Pick a different starting point each time you hit the trail. And end at unfamiliar locations.
Half of this trail will follow the Missouri River, so you'll have plenty of opportunities for wildlife viewing. You might even find a great swimming hole or fishing spot.
Exploring Katy's Trail gives you the chance to enjoy a wide variety of activities and locations. Put on your walking shoes and see where the path takes you.
Six Flags Eureka
If you're looking for a fun family day trip, you can't go wrong with Six Flags. This theme park has something for everyone to enjoy. At a very reasonable price.
There's always deals and specials to take advantage of, so there's no excuse not to visit. Your kids are sure to think you're the best parents ever!
Six Flags has daring rides for those who enjoy the flips and twists. But there's also the traditional family rides, as well as options for the younger patrons.
Come in the summer and enjoy a visit to Hurricane Harbor, the attached waterpark, which has something for everyone's tastes. I enjoy the lazy river. My kids love the pipeline and slides.
Entertainment, shopping, food – Six Flags provides it all. This is your one-stop-shop for a day's worth of fun and excitement.
Be sure to take a picture with Bugs Bunny, Yosemite Sam, and Porky Pig while you're at it. Looney Tunes mascots are everywhere to be seen around this theme park. Move over Disney.
Ha Ha Tonka State Park
If you want to feel like you've stepped into a different world, you have to visit Ha Ha Tonka State Park. With 70-acres to explore, you're sure to be astonished by some of the views.
Home to geological wonders, this park is an outdoor enthusiast's dream. Explore multiple caves, view a natural stone bridge, and even walk through the Colosseum, a 500-foot long sinkhole.
Next, check out Missouri's 12th largest natural spring, Ha Ha Tonka Spring, a gorge with 250-feet bluffs. This spring empties into the impressive Lake of the Ozarks.
Fifteen miles of trails and boardwalks make it easy to explore all this site has to offer, including the ruins of a 1905 European stone castle.
There are plenty of picnic sites so you can enjoy your lunch while taking in the breathtaking scenery. Spend some time fishing or looking for wildlife.
And don't forget to stop at the Visitor's Center. There's a map of the area, carved in stone. Purchase souvenirs and explore interpretive materials while taking a bathroom break.
Bonne Terre Mine
Another geological wonder that you have to visit is Bonne Terre Mine. This location is one of the largest human-made caverns in the world.
According to National Geographic, it is among America's Top 10 Greatest Adventures.
There are five levels in total. A one hour guided walking tour takes you through the upper two levels of old mule trails, where miners dug in the 1860s. There is a 65-step steep staircase.
Levels three through five make up a one billion gallon, 17-mile long lake. Stadium lighting keeps the area illuminated. Boat tours offer you a site of the shafts and tools, preserved underwater.
View oar carts, scaffolding, elevator shafts, mining tools, and even suspension bridges, all perfectly preserved. You'd think the workers were coming back at any minute.
If you're brave enough, go for a dive in the world's largest freshwater venue. There are 24 dive trails to explore, at depths of 40 to 60 feet. Reservations are required.
Bonne Terre Mine is located just an hour south of St. Louis, off Route 67. There's even a gift shop for souvenirs. There isn't a food service, so bring your lunch or dine after you leave.
Jefferson City
Jefferson City is known as being the Capital, so there's plenty for you to do. It will take over two hours to drive so you want to leave early so you'll have time to do everything.
For nature lovers, stop by Runge Nature Center, which houses over 3,000 feet of exhibits detailing natural habitats throughout the state. There's even a 3,580-gallon aquarium.
After you've hit the souvenir shop and let your children do some hands-on activities inside, let them run off their energy on the two-mile hiking trail.
For the history buffs, take a tour of the Missouri State Capitol building, which covers three acres in downtown. This architectural wonder includes a 238-foot dome, eight 48-foot columns, and a 30-foot stairway.
Vitis the Missouri State Penitentiary Museum to explore the historical prison, which was erected in 1836. This two-hour tour lets you see how the prison system has changed throughout history.
The Governor's Mansion is a great place to visit for history lovers. Built-in 1871, this building has been restored and offers free guided tours of the first floor, which lasts 20-30 minutes.
There is an eclectic range of dining options throughout the town, so you should be able to find accommodations to meet your needs. We recommend Oscar's, Classic Diner.
Johnson's Shut-Ins State Park
Our final day trip recommendation is to Johnson's Shut-Ins State Park, which is 130 miles from St. Louis. Start your day early so you can make the most of your visit.
This state park is one of the most frequented, meaning it can be busy, so try to visit early in the day or during the offseason for fewer crowds.
Start your morning at the visitor center so you can get a map of the various hiking and equestrian trails. Stock up on goods at the general store so you can have a picnic.
Next, walk along the boardwalk for stunning views of the park. Then follow the 2-mile shut-ins trail, which lets you access the various swimming holes. Be warned the terrain can be tricky.
If you want a more leisurely hike, consider the Scour Trail instead, which lets you view the damage from the most recent flood in 2005.
On your way back to St. Louis, stop at Elephant Rocks State Park for a short hike to view the pink granite boulders. It's only an extra 20-minute drive from Johnson's. Photography must!
St. Louis is a fantastic city with plenty to do. But when you're a local, you might want to make plans to explore areas close around you.
We've given you ten great ideas for day trips from St. Louis. Enjoy some fun, not far from your home. Happy exploring.
9 Day Trips From Virginia Beach Full of Rich History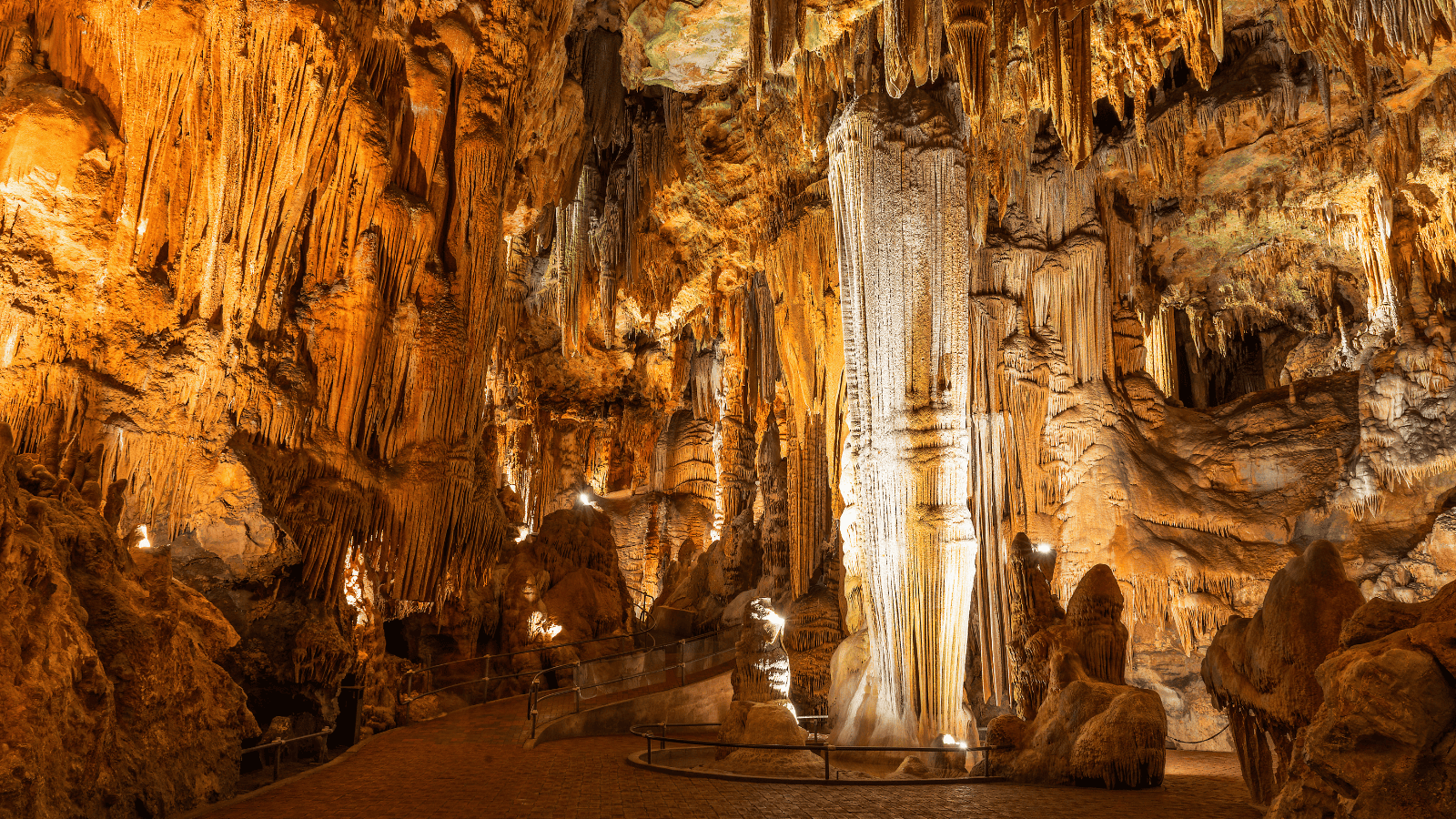 Discover the top day trips from Virginia Beach that offer a perfect escape from the hustle and bustle of the city. From exploring the historical sites of Colonial Williamsburg to witnessing the wild ponies on Chincoteague and Assateague Islands, this article has something for everyone. So, plan your mini-vacation now and explore the best of Virginia's gems!
16 Aesthetic Beach View Day Trips From Santa Barbara
If you're planning a trip to Santa Barbara, don't miss out on exploring the nearby destinations that offer something for everyone. From hiking in the Los Padres National Forest to relaxing on the beaches of Avila Beach, you'll enjoy this list of the best day trips from Santa Barbara. Whether you're a wine enthusiast or a film buff, there's something for everyone on this list of exciting day trips.
10 Day Trips From Gainesville
If you're planning a trip to Gainesville, Florida, don't miss out on exploring the nearby destinations that offer something for everyone. From the historic city of St. Augustine to the beautiful beaches of Daytona and Cedar Key, we've compiled a list of the best day trips from Gainesville. Whether you're an outdoor enthusiast or a history buff, there's something for everyone on this list of exciting day trips. So, plan your mini-vacation now and explore the best of Florida's gems!
Best 16 Day Trip Spots From Myrtle Beach
If you're planning a trip to Myrtle Beach, South Carolina, don't miss out on exploring the nearby destinations that offer something for everyone. From the charming fishing town of Murrells Inlet to the historic city of Charleston, this article has compiled a list of the best day trips from Myrtle Beach. Whether you're a beach lover or a history buff, there's something for everyone on this list of exciting day trips. So, plan your mini-vacation now and explore the best of South Carolina's gems!