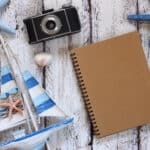 Elizabeth is an experienced traveler and writer with bylines in several popular travel publications. She currently co-owns a small digital travel publication and spends her free time writing, taking photos, and traveling.
Lisbon may be famous for its wine, seafood, and stunning views, but it's also the perfect destination for families. If you're planning a trip to Portugal soon, here are 15 things to do with kids in Lisbon that will keep them entertained and ensure they (and you) leave with unforgettable memories.
1. Lisbon Zoo
Visiting the Lisbon Zoo is an excellent way to spend time with your kids and experience wildlife. As one of the oldest and most famous zoos in Europe, it has over 2,000 animals from 300 different species. From hippos to gorillas, lions to dolphins, your children will learn and have fun. The zoo offers various activities such as feeding the animals, an adventure park for kids, and a cable car to see the entire park. Just watch out for the wandering peacocks!
2. Oceanarium
Home to more than 15,000 creatures, the Lisbon Oceanarium is one of the best things to do in Lisbon for families. The highlight of the aquarium is the giant ocean tank that houses several sharks and rays, but the temporary exhibits are often engaging and delightful, too. Our pro tip is to book a combo ticket with the aquarium and a cable car ride—your kids will love it, trust us.
3. Tram 28
Want to see all of the Lisbon highlights but don't want to walk around with kids? Take the tram! The 28 is a vintage wooden tram that takes you through the winding streets of Lisbon's historic neighborhoods. The ride is especially fun for kids, who will love the experience of riding in the old-style tram and seeing everything from the open windows.
4. Cascais
Just a short train ride from Lisbon, the beaches of Cascais are perfect for a day trip. Kids can splash around in the crystal-clear waters while parents can relax on the sand. If you need time out of the sun, visit one of the many restaurants nearby.
5. Pavilhão do Conhecimento
This interactive science museum is perfect for kids who love to experiment and learn about science. You can easily spend an entire morning or afternoon here, and it's a great add-on to a day at the Lisbon Oceanarium as it's just a few minutes away from the entrance to the aquarium.
6. KidZania
KidZania is a mini-city where kids can role-play and learn about different professions and jobs. From doctors, pilots, and chefs to firefighters and police officers, there's something for every kid. Note that this might not be suitable for older kids, though, as the attractions are mainly geared towards kids under the age of 15.
7. Tagus River
Are you and your children adventurous? Take a guided kayak tour along the Tagus River and explore Lisbon from a different perspective. If you'd rather not get "in" the water, book a ticket for a sunset cruise and enjoy a leisurely two-hour cruise up and down the Tagus at twilight.
8. Museum of Art, Architecture, and Technology
The MAAT is a beautiful, futuristic-looking museum dedicated to showcasing the intersection between art and technology. Kids will love exploring the interactive exhibits that combine technology and creativity, and adults tend to enjoy the stunning river views. With the iconic bridge in the background, it's one of the best spots to stop and snap a family photo (especially at sunset!).
9. Benfica Football Stadium
For kids who love soccer, a tour of the Benfica stadium is a must-do activity in Lisbon. The tour includes visiting the dressing rooms, tunnels, and pitch. If you're here during a local game, it's also worth purchasing tickets to get the full Portuguese soccer match experience—it's unlike anything you'll likely see in the States.
10. Lisbon Parks
Lisbon has several beautiful parks that are perfect for a picnic. From Jardim da Estrela to Jardim da Fundação Calouste Gulbenkian, there are plenty of green spaces to choose from. However, the best bet when visiting Lisbon with kids is to head to the Parque Eduardo VII. The city frequently hosts festivals and events here, especially around the holidays when it turns into a winter wonderland complete with an ice skating rink.
11. Belém Tower
A UNESCO World Heritage site, the Belém Tower is a must-visit spot for families. Kids will love exploring the tower and learning about its history, and the nearby area is modern and spacious if you need to stretch your legs or let the kids run off some energy along the waterfront.
12. Teatro Trindade
Teatro Trindade is one of the oldest theaters in Lisbon and hosts several puppet shows that are perfect for kids. It's one of the best things to do in Lisbon if it's raining or if the weather is too hot or cold to enjoy wandering the city's cobbled streets with kids in tow.
13. Castelo de São Jorge
Built in the 11th century, the Castelo de São Jorge is a great spot for kids to learn about Lisbon's history. The castle has stunning views of the city that kids will love, and it's a great place to sit and marvel at the sparkling river as cruise ships and sailboats pass by.
14. Maritime Museum
Located in Belém, the Maritime Museum is dedicated to the sea and Portugal's maritime history. Kids can learn about different sea creatures and the tools that sailors use to navigate the seas. If they've still got energy left to burn after their educational afternoon, head to the Jerónimos Monastery.
15. Pastéis de Belém
Lisbon's most famous pastry, the pastéis de nata, is a must-try for kids. If you've followed these tips in order, then you've likely just finished a day in Belém, so head over to the world-famous and frequently visited Pastéis de Belém—it's just down the road from the monastery. There, you can sample the traditional custard tarts that are sweet and delicious. What a great way to end a "sweet" trip!
20 Thrilling Florida Vacation Spots
Ready to plan your next vacation in sunny Florida? Here are the highlights of the 20 best vacation spots in the state! From the vibrant nightlife of Miami to the laid-back charm of Clearwater, there's something for everyone. Whether you're looking for family-friendly activities, high-end experiences, or unique adventures, this article has got you covered. So, pack your bags and get ready to soak up the sun and fun in the Sunshine State!
15 Virginia Vacation Spots Perfect For Exploring History
Explore the best vacation spots in Virginia with this must-read article! From the historical charm of Williamsburg to the breathtaking beauty of Shenandoah National Park, there's something for everyone. Don't miss out on the top attractions, outdoor adventures, and unique experiences that Virginia has to offer.
Top 15 Ohio Vacation Spots: Vibrant Cities & Aesthetic Parks
Ready to discover the best vacation spots in Ohio? Look no further than this article, which highlights the top destinations in the state, from the vibrant cities of Cleveland, Cincinnati, and Columbus to the scenic Hocking Hills State Park. Explore the great outdoors, enjoy cultural activities, and indulge in local cuisine and attractions. So, pack your bags and get ready to experience the diverse and exciting vacation spots that Ohio has to offer!
Picturesque Lake And Mountain Top Views: 16 Michigan Vacation Spots
Discover the best Michigan vacation spots with this ultimate guide! From the charming university town of Ann Arbor to the breathtaking Pictured Rocks National Lakeshore, there's something for everyone. Whether you're looking for outdoor adventures, cultural experiences, or romantic getaways, Michigan has it all.