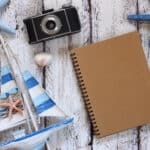 Elizabeth is an experienced traveler and writer with bylines in several popular travel publications. She currently co-owns a small digital travel publication and spends her free time writing, taking photos, and traveling.
Are luxury resorts really as perfect as they seem? We did some digging and uncovered some secrets that may surprise you.
From hidden fees to environmental concerns, we're lifting the curtain on the dark side of these lavish destinations.
The Grand Illusion: Luxury Resort Photos vs. Reality
You've seen the glossy brochures and drooled over the Instagrammable infinity pools, but let's get real — luxury resort photos are carefully crafted to trick your eyes into thinking you're in paradise.
Don't be fooled by the perfectly positioned palm trees and strategically placed cocktails. When considering a luxury resort, do your research and look for reviews from actual guests. Better yet, find travel bloggers or vloggers who give an honest account of their experience.
You don't want to spend your hard-earned money on a resort that falls short of your expectations (and you shouldn't have to).
The Price Is Wrong: Package Deals Might Cost More
It's tempting to book a package deal and think you're getting a steal but be cautious.
Package deals often include items you might not even want or need. And sometimes, the individual items in the package are marked up to make it seem like a deal when it's actually more expensive than booking each item separately.
Do your due diligence and compare prices between package deals and individual components. You might find that going à la carte is the better option.
The Dirty Little Secret: The Dark Side of Housekeeping
We don't like to think about it, but luxury resorts have the same problem as any other hotel — bacteria and germs. Housekeeping can only do so much to disinfect the rooms, especially if they are not given enough time to clean between guests.
Plus, the bedspreads and decorative pillows might not be washed as often as you think. It's not a pretty thought, but it's important to be aware of what you're sleeping on. Make sure to bring your own disinfectant wipes and use them to clean any surfaces you think might be germy.
The High Cost of Beauty: The Real Price of Spas
Luxury resort spas are a treat for the senses, but they can also be a drain on your wallet. Before booking any spa treatments, ask yourself if it's worth the cost. Some spas have hidden fees or require you to purchase products as part of the treatment.
Make sure to read the fine print and ask for a detailed breakdown of the cost before committing. And if you're really on a budget, skip the spa altogether and turn your room into a DIY spa with some candles, a face mask, and a bubble bath.
Criminal Minds: Why Luxury Resorts are Targets for Thieves
Unfortunately, luxury resorts can be a hot target for criminals. These resorts often have high-end amenities and wealthier clientele, making them an attractive mark for criminals.
To avoid being a victim of theft, keep your valuables in a safe or lockbox provided by the resort. Don't leave anything unattended on the beach or pool deck. And be cautious of strangers who might try to distract you or ask for directions — it's a common tactic for theft.
Sustainable Luxury: The Environmental Impact of Luxury Resorts
Finally, it's important to consider the impact your luxury resort stay has on the environment. While many resorts claim to be eco-friendly, the truth is that their impact can vary widely, with some luxury resorts actually doing more harm than good.
Look for resorts that have implemented initiatives such as solar panels, water conservation programs, and local sourcing for their food. You can even go a step further and choose a resort that has achieved a sustainability certification, such as LEED or Green Globe.
20 Thrilling Florida Vacation Spots
Ready to plan your next vacation in sunny Florida? Here are the highlights of the 20 best vacation spots in the state! From the vibrant nightlife of Miami to the laid-back charm of Clearwater, there's something for everyone. Whether you're looking for family-friendly activities, high-end experiences, or unique adventures, this article has got you covered. So, pack your bags and get ready to soak up the sun and fun in the Sunshine State!
15 Virginia Vacation Spots Perfect For Exploring History
Explore the best vacation spots in Virginia with this must-read article! From the historical charm of Williamsburg to the breathtaking beauty of Shenandoah National Park, there's something for everyone. Don't miss out on the top attractions, outdoor adventures, and unique experiences that Virginia has to offer.
Top 15 Ohio Vacation Spots: Vibrant Cities & Aesthetic Parks
Ready to discover the best vacation spots in Ohio? Look no further than this article, which highlights the top destinations in the state, from the vibrant cities of Cleveland, Cincinnati, and Columbus to the scenic Hocking Hills State Park. Explore the great outdoors, enjoy cultural activities, and indulge in local cuisine and attractions. So, pack your bags and get ready to experience the diverse and exciting vacation spots that Ohio has to offer!
Picturesque Lake And Mountain Top Views: 16 Michigan Vacation Spots
Discover the best Michigan vacation spots with this ultimate guide! From the charming university town of Ann Arbor to the breathtaking Pictured Rocks National Lakeshore, there's something for everyone. Whether you're looking for outdoor adventures, cultural experiences, or romantic getaways, Michigan has it all.