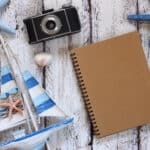 Elizabeth is an experienced traveler and writer with bylines in several popular travel publications. She currently co-owns a small digital travel publication and spends her free time writing, taking photos, and traveling.
Get ready to paint the town red and make unforgettable memories with your besties because we've rounded up the hottest cities in the US for your bachelorette party this year.
Whether interested in sun-soaked beaches, glitzy nightlife, or relaxing spas, choose one of these destinations as the spot for an ultimate bachelorette experience.
Miami, Florida
Bask in the sun and party like a VIP in Miami, the ultimate destination for any beachside bachelorette bash. Lounge in the sand with your girls at South Beach, sip cocktails at rooftop bars overlooking the city, and dance the night away at glamorous nightclubs. For a luxe experience, book a private yacht charter or spa day at a top-rated resort.
Nashville, Tennessee
For a music-filled, southern-inspired bachelorette party, Nashville is your go-to destination. Take a tour of historic country music landmarks, indulge in delicious southern cuisine, and dance to live bands in honky-tonk bars on Broadway. You can also find trendy rooftop bars and wine tastings in the neighboring Gulch district. Just don't forget to snap a group photo with the iconic "I Believe in Nashville" mural.
Las Vegas, Nevada
If you're looking for a wild and unforgettable bachelorette party, Las Vegas is your playground. Hit the slot machines and blackjack tables, catch a live show or concert, and party all night long with the city's famous club scene. For a more relaxed experience, enjoy a pool day at a luxurious hotel, or pamper yourselves with spa treatments.
New Orleans, Louisiana
Get ready to let loose and indulge in the lively culture of New Orleans, where you can savor delicious Cajun and Creole cuisine, explore the historic French Quarter, and visit iconic jazz bars. Don't forget to take a memorable swamp tour or carriage ride around the city or plan your party during the wild and crazy Mardi Gras festivities.
Austin, Texas
Austin is a great place for a laid-back yet trendy bachelorette party. Explore the vibrant street murals and boutique shops, fuel up with delicious Tex-Mex cuisine, and embrace the city's famous live music scene. You can also kayak on Lady Bird Lake or visit local vineyards for a relaxing afternoon before hitting some of the city's best bars at night.
Palm Springs, California
Escape to the desert oasis of Palm Springs for a sophisticated bachelorette party. Soak up the sun at chic pool parties, indulge in spa treatments, and enjoy outdoor activities like hiking and golfing. The city's mid-century modern architecture and retro vibes offer the perfect backdrop for glamorous photo shoots, too.
Charleston, South Carolina
For a charming and southern-inspired bachelorette experience, Charleston is a great alternative to the often crowded cities of New Orleans or Nashville. Stroll along Rainbow Row and the historic district, indulge in delicious Lowcountry cuisine, and sip cocktails at rooftop bars overlooking the harbor. You and your gals can also take a carriage ride or a ghost tour around the city.
Scottsdale, Arizona
Get ready to relax and rejuvenate with your girls in Scottsdale, the desert gem of Arizona. Enjoy luxurious spa treatments, hike in the McDowell Mountains, and lounge by the pool at upscale resorts. Flavorful Southwest cuisine is ideal for fun brunches, and you can plan to visit the nearby Grand Canyon for breathtaking views and great group photos.
Chicago, Illinois
Chicago's a great choice for any bride-to-be looking for a cosmopolitan and bustling bachelorette party. Take in the city's famous skyline on the Ferris wheel at Navy Pier, indulge in deep-dish pizza and Chicago-style hot dogs, and enjoy rooftop bars with stunning views. You can also catch a Cubs or White Sox game or walk along the waterfront of Lake Michigan if your party isn't interested in getting too crazy.
Portland, Oregon
Escape to the natural beauty and quirky culture of Portland for a unique and trendy bachelorette party. Explore the city's famous food and drink scene, hike in the nearby forests and waterfalls, and shop at the local boutiques and vintage stores. If you party too hard, the iconic Voodoo Doughnut shop is a great place to nurse a hangover.
20 Thrilling Florida Vacation Spots
Ready to plan your next vacation in sunny Florida? Here are the highlights of the 20 best vacation spots in the state! From the vibrant nightlife of Miami to the laid-back charm of Clearwater, there's something for everyone. Whether you're looking for family-friendly activities, high-end experiences, or unique adventures, this article has got you covered. So, pack your bags and get ready to soak up the sun and fun in the Sunshine State!
15 Virginia Vacation Spots Perfect For Exploring History
Explore the best vacation spots in Virginia with this must-read article! From the historical charm of Williamsburg to the breathtaking beauty of Shenandoah National Park, there's something for everyone. Don't miss out on the top attractions, outdoor adventures, and unique experiences that Virginia has to offer.
Top 15 Ohio Vacation Spots: Vibrant Cities & Aesthetic Parks
Ready to discover the best vacation spots in Ohio? Look no further than this article, which highlights the top destinations in the state, from the vibrant cities of Cleveland, Cincinnati, and Columbus to the scenic Hocking Hills State Park. Explore the great outdoors, enjoy cultural activities, and indulge in local cuisine and attractions. So, pack your bags and get ready to experience the diverse and exciting vacation spots that Ohio has to offer!
Picturesque Lake And Mountain Top Views: 16 Michigan Vacation Spots
Discover the best Michigan vacation spots with this ultimate guide! From the charming university town of Ann Arbor to the breathtaking Pictured Rocks National Lakeshore, there's something for everyone. Whether you're looking for outdoor adventures, cultural experiences, or romantic getaways, Michigan has it all.