Stephanie is a cherished member of the Sampling America writing team, dedicated to crafting captivating narratives that transport readers to thrilling adventures across the country and beyond.
Indianapolis is the capital city of Indiana and hosts plenty of museums, universities, and fun outdoor activities. The state is well known for its excellent outdoor attractions, including rivers and lakes, as well as the country's largest outdoor art park.
Read on to discover the best lakes in Indianapolis to find your next vacation spot!
Eagle Creek Reservoir
Just a few miles northwest of the downtown core of Indy, Eagle Creek Reservoir was once a private estate. It was donated in 1958 to Purdue University to be enjoyed by the public.
Now, the 1,300-acre lake is a stunning destination to spend a day outdoors. It also has a massive park filled with hiking trails for guests to explore.
Geist Reservoir
This lake is a popular spot for locals to come and enjoy wakeboarding, canoeing, tubing, and kayaking. The water sports in this stunning outdoor attraction are endless.
Private homes cover much of the shoreline. However, the lake is still open to the public year-round and is an excellent place for fishing. The lake also features a large park full of excellent hiking trails.
Morse Reservoir
Just north of the downtown core of Indianapolis sits the Morse Reservoir, which was created to supplement the city's water needs. The dam was constructed in the 1970s due to the increasing population of this fun midwest city.
The reservoir is now home to a fun lake full of water sports, as well as hiking paths around the perimeter of the reservoir, a clubhouse, and a marina.
Lake Monroe
This lake is a little further away from Indianapolis, 60 miles south of the city. However, the drive is certainly worth the reward as this lake is a popular spot with locals.
Bring your boat to launch in this stunning lake and enjoy water sports like boating, kayaking, fishing, water skiing, and more.
Cagles Mill Lake
Take a trip an hour outside of the city to experience this lush lake set in a stunning state recreation area.
With plenty of campgrounds, this lake is the perfect place to spend a long weekend hiking, fishing, and swimming in the warm waters.
Cecil M. Harden Lake
Cecil M. Harden Lake has a massive outdoor recreation area with hiking trails waiting to be explored. This lake is the perfect place to set up camp for the weekend to enjoy nature and spot unique wildlife.
The lake was created in the 1950s to control the flow of water from Big Racoon Creek, and today serves as a very popular swimming spot for locals.
Lake Waveland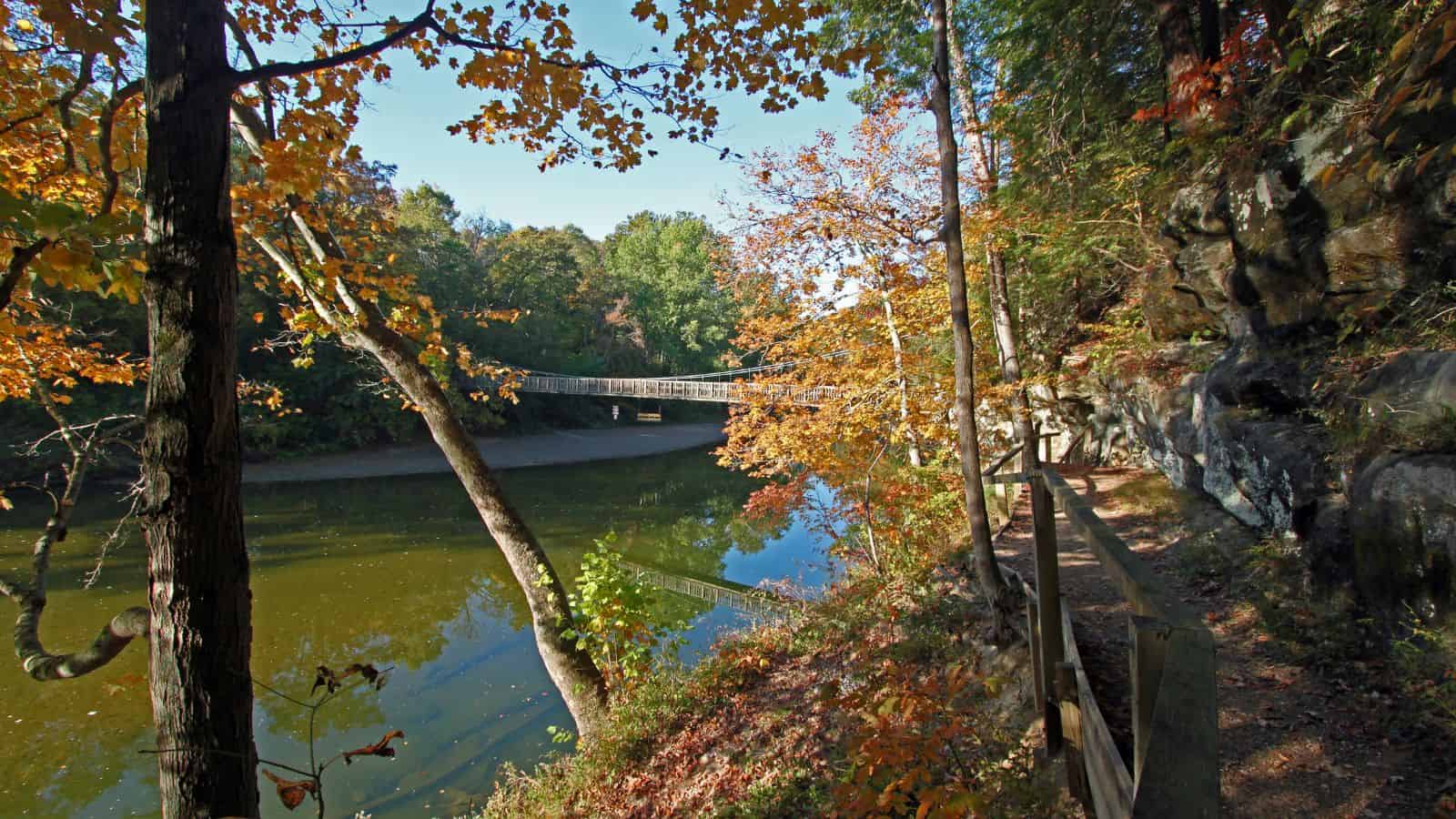 This quiet lake offers the perfect spot to cast a fishing line and relax in peace and quiet. Mostly undiscovered by tourists, this lake is a popular safe haven among Indianapolis locals.
The lake is full of bluegill, crappie, bass, and more.
11 Day Trips From Reno: Desert Stops For Everyone To Enjoy
Are you planning a day trip from Reno, Nevada, and looking for some exciting options? Look no further than this article, which highlights the best day trips from Reno. There's something for everyone, from skiing in Mount Rose to relaxing in Steamboat Hot Springs. So, pack your bags and get ready to explore the beautiful Sierra Nevada mountains and beyond!
Fly-Fishing, Skiing, Hiking, and Much More: 10 Montana Vacation Spots
Looking for an outdoor adventure in Big Sky Country? Look no further than this article, which highlights the top vacation spots in Montana. From Yellowstone National Park's famous geysers to Glacier National Park's breathtaking scenery, and Bozeman's skiing and whitewater rafting, there's something for everyone. So, pack your bags and get ready for an unforgettable trip to Montana's beautiful wilderness, abundant animal life, and incredible national parks.
Best 16 Utah Vacation Spots
If you're looking for a vacation spot that offers breathtaking natural scenery and exciting outdoor adventures, then Utah is the place to be! This article highlights the top places to visit in Utah, from the stunning Zion National Park to the unique Homestead Crater. Whether you're interested in hiking, skiing, or simply soaking in a hot spring, Utah has something for everyone. So, pack your bags and get ready to explore the diverse and awe-inspiring landscapes of Utah!
10 National Parks To Skip If You Have Young Children
If you're planning a national park trip with young children, this article is a must-read! Discover the top 10 national parks to skip if you have young children, from the rugged terrain of Denali National Park to the limited access to Isle Royale National Park. Learn about the challenges and potential dangers of visiting these parks with young children and plan your trip accordingly for a safe and enjoyable experience.