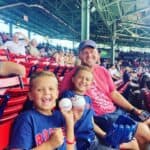 Jake Cain is an entrepreneur and writer from Cincinnati, Ohio. He spends his free time driving around the country in his late 90's conversion van, affectionately known as the "Monster Van" with his wife and 3 boys.
Located in the Great Lakes Region, the Midwestern state of Indiana is known for its Indianapolis 500 auto race. Apart from that, there are many interesting places to explore in the state which boast excellent cultural, historical, and recreational facilities.
From quaint Amish towns to wonderful beaches – Indiana has a lot to offer.
Let us explore some of the best Indiana vacation spots that you can explore with your friends and family.
Indianapolis
Probably the most popular city in Indiana, Indianapolis is also the capital city of the state. This bustling city is the starting point of exploration for many people in Indianapolis.
Home to the famous Indianapolis Motor Speedway, it is the largest auto-track in the world and is an absolute must-visit for sports and car enthusiasts.
Also, visit the Hall of Fame Museum which draws history lovers who come to learn about the old days at Connor Prairie. Another exciting place to visit is the Lucas Oil Stadium where the Indianapolis Colts NFL team plays.
If you are traveling with family, then you must visit the Indianapolis Children's Museum. It is one of the best children's museums in the U.S and adults can have fun here too as there are IMAX theatres, and tons of exhibits as well.
If you are an outdoor enthusiast, then the eight-mile Indianapolis Cultural Trail is a great place to hike or bike.
Nashville
Located in Brown County, Indiana, Nashville gives a glimpse into life in Indiana during a simpler time of the past. The city has been attracting musicians and artists since the early 1900s.
This town is a popular place for art lovers and musicians. You can view some of the artists' work at the T C Steele State Historic Site which is located in the famous artists' home.
After that, do visit the Brown Country Art Gallery and the many artist's studios that are sprinkled in the town.
Outdoor lovers will love Brown County State Park, where there are lots of recreational opportunities like horseback riding, mountain biking, and zip-lining.
If you love history, then visit the Brown Country Pioneer Village and see the Old Log Jail.
Madison
Madison is surrounded by limestone cliffs and it is the ideal place for an idyllic vacation. The small-town vibe of Madison is surely a welcoming sight.
Take a scenic drive by the Ohio River Scenic Byway or indulge in the different attractions that this town has to offer. Visit historic sights, galleries, shops, and restaurants to keep yourself entertained.
July is a great time to visit as this is the time when locals host many free concerts and live music in the park.
Outdoor enthusiasts can head to Clifty Falls State Park near Madison to hike through an abandoned railroad tunnel. Visit the Clifty Falls after rainfall as that is the best time to visit the place.
Fourth Friday of every month is lively in Downtown and is a great time for shopping, dining, music, trolley rides, and other entertainment.
Kokomo
Kokomo is located in Howard County and offers a number of attractions to visitors. History lovers will love to explore the downtown area, you can take the Historic Downtown Architecture Walking Tour.
The Kokomo Automotive Museum is also a great place to visit for history buffs and car enthusiasts. Art lovers can head to Kokomo Arts Pavilion and the Solstice Art Gallery.
You can also tour Kokomo Opalescent Glass which is America's oldest glass company that dates back to its 1888 factory. Here you can also see glass blowing demonstrations and glass bead.
End your tour of Kokomo with a meal at Half Moon Restaurant and Brewery to sample local beers and burgers.
Lafayette and West Lafayette
The twin cities of Lafayette and West Lafayette, are home to Purdue University, three exciting village districts, and a host of local attractions.
The highlight of this town is Feast of the Hunter's Moon, which recreates the annual fall gathering of the French and Native Americans. Here you will see drummers and parades, plus you will also get to know more about the city's history.
Both Lafayette and West Lafayette are great places for nightlife and live music venues. Other attractions include Clegg Memorial Gardens, the Art Museum of Greater Lafayette, Columbian Park Zoo, and the Haan Mansion Museum of Indiana art.
There are many museums, galleries and quaint boutiques which you can visit as well in the Arts and Market District.
Valparaiso
Valparaiso is located within easy reach of all the South Shore attractions of Lake Michigan. It is also a great base to explore beaches, seaside towns, and outdoor activities in northern Indiana.
Valparaiso is also home to Valparaiso University which has a beautiful campus.
Plus, the city also has a number of parks and outdoor areas to maintain an active lifestyle. If you are a history freak then the city has a number of historic buildings to admire.
Art and culture enthusiasts can visit the Brauer Museum of Art or catch a show at the Chicago Street Theatre.
There is a unique religious park here called The Shrine which traces the Passion of Christ along a half-mile path filled with life-size sculptures.
Adults can visit two craft breweries and a winery as well.
Chesterton
Located close to the southern shore of Lake Michigan, Chesterton is a great place for a vacation spot. The most popular spot to see in Chesterton is Indiana Dunes, State Park.
This park makes you feel like you are not even in Indiana anymore. The sand dunes are very well preserved, you can even try sandboarding down the dunes for a wild adventure.
The city of Chesterton has its roots in the fur-trading industry as far back as 1650.
History lovers will have a great time admiring the old buildings in the Commercial Historic District or visiting the Westchester Township History Museum.
Art lovers can head to the Chesterton Art Center to visit galleries and admire art.
Columbus
Located only 40 miles south of Indianapolis, Columbus is an interesting vacation spot in Indiana. One of the main attractions here is the state's historic covered bridges.
Mill Race Park in Columbus houses the Brownsville Covered Bridge. Apart from Columbus is also known as a Mecca of architecture and art.
Just walk down Fifth Street to see amazing examples of architecture that are on par with Washington DC and New York. Admire the sleek buildings, a scenic garden, and many art installations.
You can even take an Architecture Tour if you are inclined to do so.
Michigan City
Located along Lake Michigan, Michigan City is towards north Indiana. Its close proximity to Lake Michigan and the Indiana Dunes National Lake Shore make it a great vacation spot for beach lovers and outdoor enthusiasts.
Michigan City Beach is a long sandy, clean beach which also boasts of a lighthouse and picnic area. Visitors can also head to Washington Park to take a walk to the lighthouse or visit the Washington Zoo.
End your trip by visiting the Shady Creek Winery where you get wine as low as $5!
Santa Claus
Located in the heart of Indiana, Santa Claus is the perfect place for people who want to celebrate Christmas all year round.
This town attracts many families s who come to enjoy a variety of Christmas themed attractions in summer. Start by visiting the Santa Claus Museum and Village where you can find out how the town got its name.
After that, you can head to the Santa Claus Post Office where you can post a letter to Santa. Nearby, you can also head to Holiday World and Splashin' Safari Theme park where there are many thrilling roller coasters that keep the whole family entertained.
Shipshewana
The quaint little town of Shipshewana is located in Orange County, in the heart of Amish country where you will feel as if you have stepped back in time.
Horse-drawn carriages are a common sight here and Shipshewana is also located on the Heritage Trail. Learn more about the Amish-Mennonite history and culture on an interactive tour of the Menno-Hof.
Visit the Dutch-Creek Farm Animal Park and go on a horse and buggy ride. Shop at over 100 stores which also carry Amish products.
Bloomington
Bloomington was Named by National Geographic as one of the top 50 adventure towns in the United States. Needless to say, Bloomington ticks all the boxes when it comes to a vacation spot in Indiana.
Located southwest of Indianapolis and home to the University of Indiana, Bloomington is a beautiful college town. Over the years, this city has attracted many artists and countless galleries and studios to pay homage to their talents.
The city is also home to many museums and galleries. Visit Downtown and visit the many shops and restaurants the city has to offer.
Hoosier National Forest
Located in Southern Indiana, Hoosier National Forest is a popular national forest that covers over 200,000 acres of recreational land.
Hoosier National Forest is a great place to visit for outdoor enthusiasts as there are opportunities for hiking, biking, d camping, rock climbing, and many water-based activities.
There are over 260 miles of trails available as well.
Jeffersonville
Located on the banks of Ohio River, Jeffersonville is a small town that makes for an exciting vacation spot in Indiana. The city is surrounded by delightful rural landscapes which beckon the visitor to take a scenic drive or explore on foot.
There are many historic homes in the downtown area which can be explored and they date back to the mid to late 1800s.
White River State Park
Located in the heart of Indianapolis, White River State Park covers a mammoth 250 acres of beautifully landscaped gardens and waterways. Learn more about the park attractions and events at the Visitors Centre.
There are many opportunities to explore the park by foot along with a number of paved walking (and cycling) trails including White River Promenade.
Highlights at the White River State Park include Indianapolis Zoo, Indiana State Museum, the Eiteljorg Museum, and the IMAX theatre.
Indiana is a varied state with lots of vacation spots to explore like the popular city of Indiana and the amazing Michigan City.
20 Thrilling Florida Vacation Spots
Ready to plan your next vacation in sunny Florida? Here are the highlights of the 20 best vacation spots in the state! From the vibrant nightlife of Miami to the laid-back charm of Clearwater, there's something for everyone. Whether you're looking for family-friendly activities, high-end experiences, or unique adventures, this article has got you covered. So, pack your bags and get ready to soak up the sun and fun in the Sunshine State!
15 Virginia Vacation Spots Perfect For Exploring History
Explore the best vacation spots in Virginia with this must-read article! From the historical charm of Williamsburg to the breathtaking beauty of Shenandoah National Park, there's something for everyone. Don't miss out on the top attractions, outdoor adventures, and unique experiences that Virginia has to offer.
Top 15 Ohio Vacation Spots: Vibrant Cities & Aesthetic Parks
Ready to discover the best vacation spots in Ohio? Look no further than this article, which highlights the top destinations in the state, from the vibrant cities of Cleveland, Cincinnati, and Columbus to the scenic Hocking Hills State Park. Explore the great outdoors, enjoy cultural activities, and indulge in local cuisine and attractions. So, pack your bags and get ready to experience the diverse and exciting vacation spots that Ohio has to offer!
Picturesque Lake And Mountain Top Views: 16 Michigan Vacation Spots
Discover the best Michigan vacation spots with this ultimate guide! From the charming university town of Ann Arbor to the breathtaking Pictured Rocks National Lakeshore, there's something for everyone. Whether you're looking for outdoor adventures, cultural experiences, or romantic getaways, Michigan has it all.