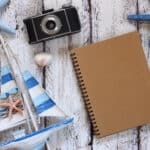 Elizabeth is an experienced traveler and writer with bylines in several popular travel publications. She currently co-owns a small digital travel publication and spends her free time writing, taking photos, and traveling.
Looking to escape the hustle and bustle of everyday life? Try exploring some of the most beautiful lakes in Oklahoma. From serene fishing spots to thrilling water sports, these 15 lakes offer the perfect setting for your ultimate getaway.
1. Grand Lake o' the Cherokees
Enclosed by the Ozark Mountain Range foothills, Grand Lake o' the Cherokees beckons with 1,300 miles of shoreline. Managed by the Grand River Dam Authority, this lake is more than a tranquil escape—it's a vibrant hub, hosting annual fishing tournaments and a myriad of garden events. The best part? It's located just a scenic drive away from Tulsa, Oklahoma City, or Fort Smith, Arkansas, and offers an idyllic sanctuary for those looking to swap city noise for the lake's serene vistas.
2. Broken Bow Lake
Tucked away on the outskirts of Hochatown, Broken Bow Lake, a gem from the year 1970, extends over 14,000 acres with 180 miles of shoreline enveloped by densely forested mountains. The remarkably clear waters are a playground for boating, swimming, and fishing enthusiasts. The surrounding area offers tranquil trails for hiking and bird-watching alongside generous hunting lands.
3. Lake Murray
Imagine a 5,700-acre lake cocooned within Oklahoma's largest state park, Lake Murray State Park. That's Lake Murray, located close to Ardmore. Wanna stay shoreside and avoid getting in the water? A joyride on the captivating Scenic Highway 77S encircling the lake reveals varied landscapes, idyllic beaches, vibrant campgrounds, and a host of park facilities awaiting your exploration.
4. Eufaula Lake
At Lake Eufaula, Oklahoma's largest lake snuggled upstream of the Canadian River, every visit paints a distinct picture filled with splashes of adventure. With plentiful marinas, you can morph into both a daredevil, skimming the lake surface with water sports, or an explorer, navigating its vastness in a rented paddle boat. Adding to its charm is the vibrant fishing culture, inviting you to compete in annual tournaments or unwind at cozy, heated docks during winter.
5. Skiatook Lake
Discover the allure of Skiatook Lake, a federally operated reservoir in Osage County, Oklahoma. The lake's vibrant shoreline, accentuated by steep, picturesque bluffs, offers an assortment of activities, from boating and swimming to hiking and picnicking. For the wildlife enthusiast, over 6,000 acres teem with species such as whitetail, quail, and squirrel, while aquatic life is abundant with largemouth bass, crappie, and channel catfish.
6. Lake Texoma
Lake Texoma, the second-largest in Oklahoma (and one of the best lakes in Texas), was born from the Denison Dam on the Red River. Now, it stands proudly as a preferred spot for striped bass fishing in the southwest. It's more than a great spot for fishing, though. It presents a lively tableau of watersports, wildlife encounters, and serene spots for camping and picnicking that beautifully capture the spirit of the confluence of the Red and Washita Rivers.
7. Lake Hefner
Lake Hefner was born from the labor of the 1940s German POWs. The reservoir now stands as an activity hub with a heated fishing dock, picnic spots, and playful, energetic wildlife. As the day ends, enjoy a meal at a lakeside eatery under the warm glow of the Lighthouse at East Wharf, a beacon inspired by one of the oldest lighthouses in the country.
8. Keystone Lake
Mere kilometers west of Tulsa, Keystone Lake sprawls out over 9,600 hectares and a 530-kilometer shoreline. Alive with natural beauty since 1968, it offers a space for anglers to unwind, chasing striped and black bass, while a chance encounter with local wildlife, from beavers to deer, adds an extra thrill. Whether you're on a weekend escape or a long vacation, the campgrounds, boat ramps, and marinas around the lake promise a stay infused with leisure and exploration.
9. Tenkiller Ferry Lake
Often referred to as "Lake Tenkiller," Tenkiller Ferry Lake is a hidden gem in eastern Oklahoma, nestled in the heart of Ozark Mountain's Cookson Hills. This deep-set, flood-controlled lake, designed for recreation, boasts 24 boat ramps, 14 lush parks, and ten marinas along a sprawling 210 km shoreline. Its unique characteristics, from the globally acknowledged scuba diving spots to idyllic floating restaurants and the captivating Goat Island, make it one of the best lakes in Oklahoma.
10. Lake Thunderbird
Discover a haven of tranquility and adventure at Lake Thunderbird, an artificial reservoir situated in Norman, just south of Oklahoma City. Crafted in the early 1960s to hydrate nearby communities, this 2,165-hectare lake, affectionately known as "Lake Dirtybird," now serves as an aquatic playground offering a myriad of activities. Join a sailing lesson, participate in a regatta, or fish silently on the calm waters. Adjacent to the lake, Lake Thunderbird State Park unfolds a world of terrestrial pursuits like hiking, archery, or horseback riding.
11. Lake Overholser
Conveniently located within Oklahoma City's urban sprawl, Lake Overholser invites visitors to experience nature's splendor. This stunning city attraction, originally designed for flood control in the 1920s, has transformed into a popular spot for boating, fishing, and outdoor explorations. Whether you're hiking through the Stinchcomb Wildlife Refuge, casting a line for striped bass, or sharing a family picnic at Lake Overholser Park, this scenic lake offers an enriching taste of the great outdoors right in the city.
12. Lake Oologah
Discover the Adventure of Lake Oologah, a northeastern Oklahoma lake offering a retreat that inspires both relaxation and exploration. The lake, stretching over 29,500 acres and boasting 209 miles of shoreline, lures fishing enthusiasts with the prospects of catching sand bass, largemouth bass, or walleye. Adding to the charm, the Will Rogers Country Centennial Trail curves around the lake, making for an inviting hike, while the surrounding parks and swimming beach are a great spot for family-friendly afternoons in the sun.
13. Great Salt Plains Lake
Nestled within the Salt Plains National Wildlife Refuge, this lake invites outdoor enthusiasts to dig selenite crystals from the 4,500 hectares of salt flats, delve into bird-watching with a myriad of avian species flocking to Ralstin Island, or embark on heart-pumping activities such as boating, hiking, and mountain biking. For a leisurely stay, the lake's RV park features tent sites, a beach, a playground, and picnic shelters.
14. Webbers Falls Lake
Webbers Falls Lake, framed by the vibrant hues of redbud and dogwood in spring and autumn-tinged hardwoods, was born from the lock and dam system of the Arkansas River. This Muskogee County gem boasts a diverse ecosystem of catfish, walleye, and striped bass, among others. Add to this the alluring call of the hunt, with quail, rabbit, and waterfowl populating its ample lands and marshes, and you can see why Webbers Falls Lake is one of the best lakes in Oklahoma.
15. Sardis Lake
Located just five miles north of Clayton, along Oklahoma Highway 2, Sardis Lake provides a canvas of vibrant outdoor recreation. Its 14,360 acres and 117 miles of shoreline are home to three well-equipped campgrounds and numerous fishing spots where anglers can test their skills against Oklahoma's largest bass and other species, like catfish and walleye.
8 Most Unique Places To Kayak In The US — Stunning Beauty
Looking for a unique and thrilling way to explore the natural beauty of the United States? Look no further! From the bioluminescent bays of Puerto Rico to the rugged beauty of the Apostle Islands in Wisconsin, there's something for every adventure seeker.
The 10 Most Beautiful Hikes In The US — Discovering America
This article highlights the most beautiful hikes in the US from California to Maine. Whether you're a seasoned hiker or just starting out, there's a trail on this list that will leave you awe-inspired. So, put on your hiking boots and get ready to explore the diverse and awe-inspiring landscapes of America's most beautiful hiking destinations.
10 National Parks To Skip If You Have Young Children
This article is a must-read if you're planning a national park trip with young children! Don't get stuck in rugged terrain, limited water access, or super-long hiking distances with your kiddos! Learn about the challenges and potential dangers of visiting these parks with young children and plan your trip accordingly for a safe and enjoyable experience.