Planning a family vacation with kiddos can be difficult and straining because while you want them to have the time of their lives, you want some realization as well. So why not choose a place that will be filled with fun and enjoyable adventures for all age groups?
We've compiled a list of the top kid-friendly Hawaiin Islands with excursions for all.
Top 5 Must-See Hawaiian Islands for Kids
Maui
If you're looking for the ultimate Hawaii experience, then Maui should be your next travel booking for snorkeling with sea turtles in the glass blue waves, hike to a wondrous waterfall and picnic lunch, and even surf lessons for the little ones, whose energy never seems to run out.
One of the most-favorited tourist attractions is the Molokini Snorkeling Adventure Aboard the Calypso. Climbing aboard with a complimentary breakfast and a beautiful sunrise view would be enough for the money, but you and your loved ones will travel to two different snorkeling sites where you'll swim and observe sea turtles, colorful fish, and much more diverse marine life.
Along with the few hour-long experiences in the water, you'll also enjoy the glass-bottom viewing room on the boat, along with two exhilarating water slides!
Covering over 700 square foot miles of land, flying into Maui's biggest airport Kahului, is the best option to getting into the center part of the island quickly.
Lanai
Lanai is a smaller island located in the middle of the clump of islands in Hawaii with many views of Molokini and Maui. Lanai is now one of the only fewer islands in the Hawaiian era that you can still escape to for a peaceful and private getaway.
One of the most unique things that Lanai offers is off-road four-wheel driving with over 400 miles to explore. While this isn't your typical beach playing fun, Lanai brings a different outdoor experience to your trip dirt paths and rocky roads.
On your ride, you'll drive through and encounter the Kanepuu Preservation which is a dry-land forest acre with many different plants and sites to see. If you continue on the path you'll eventually arrive at Keahiakawelo, also known as Garden of the Gods, which is an enormous rock garden, full of history.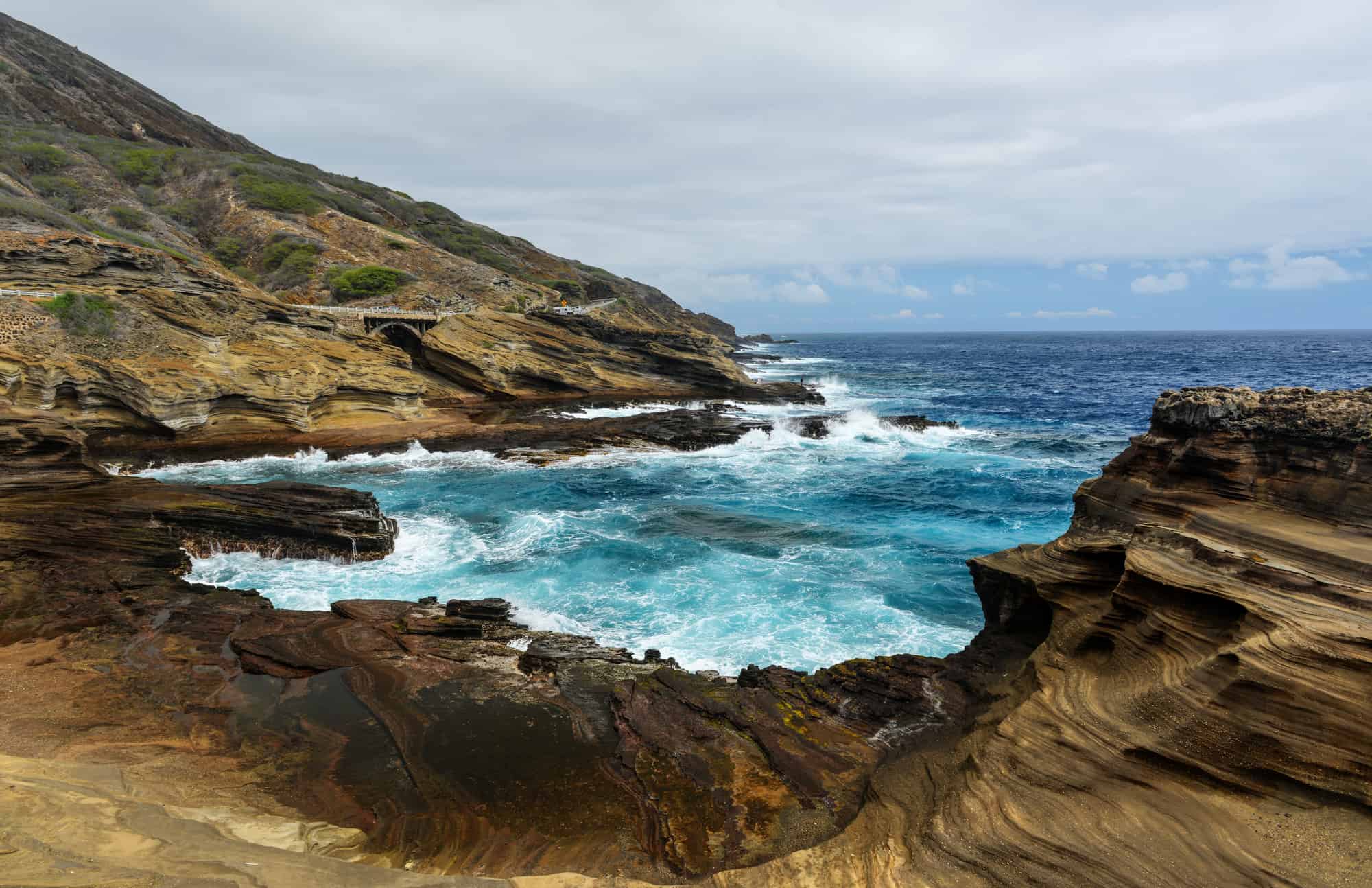 Oahu
Oahu is a flourished island in the Central Pacific Ocean, home to the state capital, Honolulu. When at this island you'll never be bored with thrilling day-to-day activities, but also with a dancing and rhythmic nightlife.
If you and your family are big risk-takers and enjoy living on the edge, in Oahu you can take a shark dive off the north shore to swim around with many different species including sandbar sharks, tiger sharks, hammerhead sharks, dolphins, whales, and more!
If you like to play things on the safer side, but still experience a once in a lifetime adventure, Oahu offers an Atlantis Submarine Adventure all the kiddos would enjoy. On this glass-bottom submarine boat tour in the depth of the oceans, you'll learn all about the marine life around while experiencing never-before-seen views.
Kauai
Kauai is a great fit for families that love the outdoors and celebrate all kinds of nature, not just the beach. Normally known as the Garden Isle, Kauai is full of lush flowers and plants to fill the island in color.
Mountain tubing through the Kauai mountain is an excursion you don't want to miss on this island. While it's not your typical snorkeling or surfing in Hawaii, the mountain tubing is a great experience for all to have a change of scenery and adventure.
Floating through canals and tunnels surrounding the Lihue Plantation (a former sugar crop plantation prior to 2000) has now become a tourist attraction for many to experience the view of open canals and tunnels in the history of the island.
The Big Island
The Big Island is Hawaii's heart and home of islands with over 4,000 square foot miles to explore and conquer as a family.
The island's luau may possibly be its most anticipated event for all visitors and locals (besides its beautiful beaches of course) because of the high-level enjoyment it brings for all ages. From pig roasts to performances of traditional dances, the island can bring your family a good time no matter your preferences.
And, if you're going to visit Hawaii, you have to see a volcano in person, right? The Hawaii Volcanoes National Park allows for you and your island-goers to watch a live show of an erupting volcano with breath-taking site-seeing along the route.
Regardless of what you and your little ones are more interested in, you can't go wrong at any of these family-friendly locations with hundreds of different attractions to experience.
Say "Aloha" to your next fun-filled family adventure!