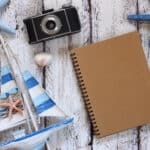 Elizabeth is an experienced traveler and writer with bylines in several popular travel publications. She currently co-owns a small digital travel publication and spends her free time writing, taking photos, and traveling.
Boston may be known for its rich history and thriving nightlife, but there's another side to this city that often goes overlooked: its abundance of stunning lakes. From serene waterfronts perfect for a peaceful hike to bustling hotspots filled with boating and swimming opportunities, the best lakes in Boston (and the surrounding areas) will leave you breathless.
1. Walden Pond
Nourish your adventurous spirit at Walden Pond, a wondrous oasis steeped in literary history and natural beauty. Where glaciers retreated millennia ago now thrives a year-round playground, offering boating, hiking, picnicking, and fishing. Take a dip in the heat of summer, or delve into the life of Henry David Thoreau, walking in his footsteps as you explore a replica of his famous cabin.
2. Cochituate Lake
Lake Cochituate, a beautiful retreat in Massachusetts, offers a recreational paradise just a stone's throw from the city bustle of Boston. Once a pivotal lifeline serving the city's water needs, this lake now enchants visitors with its recreational offerings, including thrilling water sports, serene hiking trails, and a range of aquatic activities.
3. Hopkinton Reservoir
Once a lifeline for the Greater Boston area, the Hopkinton Reservoir now serves as an oasis of recreation and relaxation within the Hopkinton State Park. Its serene waters are popular for non-motorized boating, and the separate "bathing pond" provides a refreshing retreat for swimmers looking to cool off. Traverse its terrain by foot, bike, or even horseback, or delve into the world of water sports at the resident children's camp.
4. Lake Quinsigamond
Delve into a world where history and recreation collide at Lake Quinsigamond, nestled between Worcester and Shrewsbury and just 50 minutes west of Boston. This resplendent lake, reaching 85 feet deep, carries echoes of steamboat cruises and electric lights from the golden age of Lincoln Park and White City. Today, it's a haven for water enthusiasts, with rowing, boating, and explorations of its eight islands, including the state-owned Drake Island.
5. Crystal Lake
Step away from the hustle and bustle of Boston to enjoy the serene atmosphere of Crystal Lake in Newton, Massachusetts, a smaller town about 25 minutes outside of the city. This quaint 33-acre natural haven, surrounded mostly by private homes, also houses two small parks and a specialized swimming area equipped with a bathhouse. Its scenic sidewalks invite leisurely strolls while the shimmering waters provide a refreshing swim or a rewarding fishing adventure.
6. Morses Pond
Journey through history while paddling across Morses Pond, a sprawling 100-acre body of water borne of a small mill pond dating back to 1738. This historically rich destination, once the powerhouse for industries from railroads to paint manufacturers, now invites you to explore its depths, reaching up to 23 feet. Keep in mind, however, that its status as a eutrophic pond may occasionally mean there are limited swimming and boating activities.
7. Shannon Beach
Seeking a serene escape within Boston? Head to Shannon Beach at Upper Mystic Lake in Medford—a tranquil oasis with a lifeguard-staffed swimming area. Whether traversing the cool, wooded trails, exploring the azure lake by row or sailboat, or simply unwinding with a lakeside picnic at the nearby Tufts boathouse docks, this place offers a myriad of activities for a much-needed getaway.
8. Lake Winnipesaukee
A long-standing beacon of leisure for Boston and New York City residents, Lake Winnipesaukee seamlessly merges history and outdoor adventure. While you'll have to plan a day trip out there as it's about two hours north of Boston, its ancient glacial flow reversal has created a unique aquatic playground perfect for boating escapades, with offerings like the Winnipesaukee Belle and Mount Washington Cruise available for a fun weekend vacation. On land, the surrounding Lakes Region boasts top ski and hiking destinations, such as the Loon Mountain Resorts and Gunstock Mountain Resort.
9. Spy Pond
Discover the quaint allure of Spy Pond, a smaller-sized Boston gem that channels the allure of a romantic movie set. This family-friendly park bursts with activities, from the charming picnic spots amidst ducks and swans to the spirited children's play area nearby. While it might not be the biggest park around, its tranquillity and popularity for fishing outings render it perfect for a weekend of relaxation, especially if you have little ones in tow.
10. Onway Lake
Just an hour's drive from Boston, Onway Lake in New Hampshire awaits with its luxurious resort nestled in nature's embrace. Dive into a refreshing swim in the lake or the resort's swimming pool, challenge yourself with a hiking trail or a lively tennis match, or simply unwind in the clubhouse.
11. Pearce Lake
Where the Saugus River threads its course, Pearce Lake sparkles as a crown jewel in the 652-acre Breakheart Reservation expanse. Here, you can traverse the interwoven trails, guided by signposts and rangers, each leading you to breathtaking vantages of Boston's urban expanse. Whether casting a line into the lake's serene waters or lounging on its beach, Pearce Lake is the ideal escape into nature we all need after a long work week in the city.
12. Tuxbury Lake
Journey an hour from Boston's city rhythm to find Tuxbury Lake, also called Tuxbury Pond by some, as it's smaller than most of the lakes on this list. Nearby, you'll find local attractions such as an arcade room, a general store, and more, making it an ideal spot for a cozy camping getaway that offers a myriad of activities like rowing, fishing, and swimming.
13. Sunset Lake
Explore a peaceful corner of Boston at Sunset Lake, located on Stafford Street in South Braintree. This picturesque spot pulses with life in the summer with public bathing, fishing, and the popular Sunset Concert Series. In the quieter spring and fall seasons, it serves as a serene backdrop for a lunch date or an afternoon read.
14. Chebacco Lake
At Chebacco Lake, a 213-acre wonderland in Boston, every visit is a new adventure waiting to happen. Venture into its lustrous depths of up to 30 feet, cast a line amongst the bountiful largemouth bass and pumpkinseed sunfish, or explore the lake's numerous coves, hidden amidst the hustle of the surrounding city. With accessible facilities and a promise of serenity, Chebacco offers everything you need to enjoy a day out in nature.
20 Thrilling Florida Vacation Spots
Ready to plan your next vacation in sunny Florida? Here are the highlights of the 20 best vacation spots in the state! From the vibrant nightlife of Miami to the laid-back charm of Clearwater, there's something for everyone. Whether you're looking for family-friendly activities, high-end experiences, or unique adventures, this article has got you covered. So, pack your bags and get ready to soak up the sun and fun in the Sunshine State!
15 Virginia Vacation Spots Perfect For Exploring History
Explore the best vacation spots in Virginia with this must-read article! From the historical charm of Williamsburg to the breathtaking beauty of Shenandoah National Park, there's something for everyone. Don't miss out on the top attractions, outdoor adventures, and unique experiences that Virginia has to offer.
Top 15 Ohio Vacation Spots: Vibrant Cities & Aesthetic Parks
Ready to discover the best vacation spots in Ohio? Look no further than this article, which highlights the top destinations in the state, from the vibrant cities of Cleveland, Cincinnati, and Columbus to the scenic Hocking Hills State Park. Explore the great outdoors, enjoy cultural activities, and indulge in local cuisine and attractions. So, pack your bags and get ready to experience the diverse and exciting vacation spots that Ohio has to offer!
Picturesque Lake And Mountain Top Views: 16 Michigan Vacation Spots
Discover the best Michigan vacation spots with this ultimate guide! From the charming university town of Ann Arbor to the breathtaking Pictured Rocks National Lakeshore, there's something for everyone. Whether you're looking for outdoor adventures, cultural experiences, or romantic getaways, Michigan has it all.