Stephanie is a cherished member of the Sampling America writing team, dedicated to crafting captivating narratives that transport readers to thrilling adventures across the country and beyond.
Many outdoorsy people love visiting Wyoming for its stunning hiking trails, picture-perfect lakes, and majestic mountain settings.
Although this small Western state usually gets little attention, anyone who has visited any of the state or national parks here will tell you that is a huge mistake. Follow along to find the best lakes Wyoming offers, and consider making this lesser-known state your next vacation spot.
Alcova Reservoir
The Alcova Reservoir is situated southwest of Casper, right by the town of Alcova. This stunning lake offers boating, paddle boarding, and fishing in the deep waters.
The lake also has a large marina and resort where you can rent several watercraft or head inside for lunch. Many people set up camp at the various campsites here that sit right on the water.
Another unique activity you can partake in here is rock climbing and mountain biking. The mountains in Wyoming are often rocky and cliffy, making it the perfect destination for rock climbing.
Bighorn Lake
Bighorn Canyon National Recreation Area near Lovell offers stunning views of rocky cliffs rising from the water. There are plenty of summer activities to take part in here, such as horseback riding, fishing, and paddle boarding.
The lake is also open in the winter months to those who want to try their hand at ice fishing. This Western state can get frigidly cold in the winter, but staying active outdoors can help keep you warm.
Boysen Reservoir
Located in Boysen State Park, this reservoir has plenty of activities available both in the water and on the nearby mountains.
The lake is filled with walleye, trout, and other local fish, making it the perfect place for fishermen year-round. If you want to try fishing here but need to get equipment, anything you need can be rented or purchased at the marina.
Buffalo Bill Reservoir
This reservoir is the perfect place to experience all the sights and wonders Yellowstone offers without actually entering Yellowstone National Park.
Buffalo Bill Reservoir sits just outside the famed national park and welcomes visitors to play in the water, boat, fish, or hike along the mountain rangers to catch a glimpse of some of the famous wildlife.
Flaming Gorge Reservoir
This massive lake is the largest reservoir in Wyoming and even reaches its neighboring state of Utah. The high elevation creates some of the most dramatic views of the area.
The scenery at Flaming Gorge Reservoir is famous for captivating the hearts of tourists from all over America. If you want to stop for a night or a weekend, the lake offers plenty of camping spots, water sports on the lake, and hiking through the mountains.
Fremont Lake
As the state's second-largest natural lake, Fremont has over 24 miles of shoreline along tranquil blue waters. The crystal clear waters are the perfect place to stop for a picnic while taking one of the strenuous hikes along the nearby mountain ranges.
With numerous stunning lakes and unbelievable outdoor settings, Wyoming is one of the best states to take an outdoor excursion.
Green River Lakes
The Green River Lakes are located near the Bridger-Teton National Forest, one of the most naturally stunning national parks in the U.S.
The hiking surrounding the lakes has well-maintained trails that make getting to this lake a breeze. Consider making this lake one of your destinations while passing through nearby Squaretop Mountain.
Yellowstone Lake
As the name might suggest, this lake is located in the famous Yellowstone National Park and is the largest freshwater lake in the state. At a whopping 35,000 hectares, this lake boasts a 180-kilometer shoreline home to many camping grounds, hiking trails, and fishing bridges.
This famous lake might get busy during the tourist season, but for good reason. The natural beauty in Yellowstone is unparalleled and should definitely be experienced by everyone at least once.
Lake Solitude
Take advantage of this stunning lake in Grand Teton National Park. This destination is renowned for adventure seekers, as the trail to get here is more than 8 hours for a fast hiker. If you find your way here, you can enjoy the majestic views of rocky mountain ranges in this uniquely Western national park.
The 16 Best National Parks to Visit in June For Summer Fun
Are you looking for the perfect summer adventure? Look no further than these top national parks to visit in June! From the stunning wildflower displays at Lassen Volcanic National Park to the world-class whitewater rafting at New River Gorge National Park, this article provides insider tips and recommendations for an unforgettable outdoor experience. Don't miss out on the chance to explore these breathtaking natural wonders during one of the best months of the year!
6 National Parks To Avoid This Summer (And The Alternatives)
Are you planning a summer trip to a national park but want to avoid the crowds? Look no further than this article, which provides insider tips on which popular national parks to avoid and offers recommendations for six alternative destinations that offer unique experiences and stunning natural beauty. From exploring rugged peaks and pristine lakes at North Cascades National Park to discovering the geological history of Capitol Reef National Park, this article has everything you need to plan an unforgettable outdoor adventure this summer.
Best 16 Utah Vacation Spots
Are you looking for an unforgettable vacation spot with breathtaking natural beauty? Look no further than Utah! With stunning national parks like Zion and Bryce Canyon, as well as unique attractions like the Homestead Crater and Dead Horse Point, Utah has something for everyone. This article provides insider tips and recommendations for the best places to visit in Utah, from hiking to skiing to soaking in natural hot springs. Don't miss out on the chance to explore this incredible outdoor playground!
5 Waterfalls in Zion National Park For A Fabulous Day Out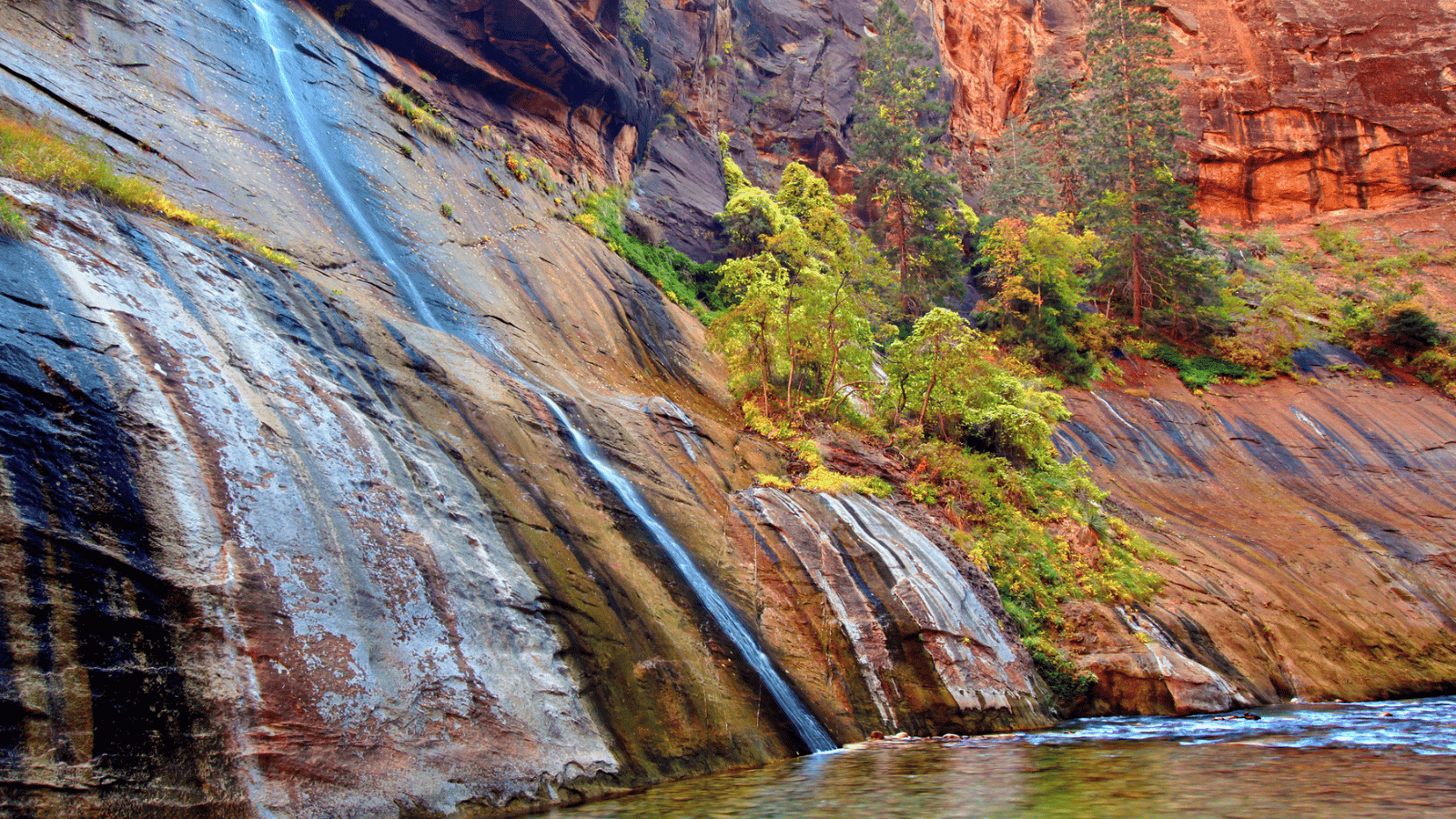 Are you a nature enthusiast looking for an outdoor adventure that will take your breath away? Look no further than Zion National Park in southwestern Utah! This article explores the park's stunning waterfalls, including the moderate hike to Archangel Falls and the more challenging Upper Emerald Pools. But that's not all – the article also highlights other natural attractions in the park, such as The Great White Throne and the Court of the Patriarchs. Don't miss out on the chance to explore this gorgeous landscape and experience the beauty of Utah's unique natural wonders!