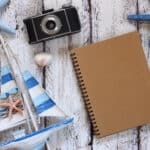 Elizabeth is an experienced traveler and writer with bylines in several popular travel publications. She currently co-owns a small digital travel publication and spends her free time writing, taking photos, and traveling.
Looking for a refreshing retreat from the hustle and bustle of Pittsburgh? Why not enjoy the city's surrounding lakes? With crystal clear waters and picture-perfect scenery, these 13 lakes near Pittsburgh offer an ideal getaway for both relaxation and adventure.
1. Lake Arthur
What makes Lake Arthur one of the best lakes near Pittsburgh? The sheer number of activities here! Sail the open waters with the Lake Arthur Sailing Club, try your hand at fishing for local species, or simply relax at one of the two scenic swimming beaches. If you're after some adrenaline, try windsurfing at Barber's Point, or take a more leisurely pace with a dinner cruise or a hike through Moraine State Park.
2. Raccoon Lake
Discover Raccoon Creek State Park, a beloved retreat among Pennsylvanians, with its heart being the serene Raccoon Lake, a prime spot for fishing enthusiasts. Radiating charm from the 1930s, it provides a unique mix of modern and rustic facilities complemented by generous expanses of undeveloped land. Navigate through a diverse maze of wildflowers in the park's reserve, or relish a leisurely picnic in one of the five picturesque areas for an unforgettable escape from the ordinary.
3. North Park Lake
Hidden within Pittsburgh's park network, North Park Lake entices with an orchestra of outdoor activities. The sprawling 3,000-acre park is centered around a vintage 1934 boathouse and a 75-acre lake that beckons kayakers and fishing enthusiasts alike. For landlubbers, the park's five-mile loop trail offers a glimpse into the park's diverse ecology, while picnic spots scattered along its shores promise a peaceful haven.
4. Cross Creek Lake
One can't truly appreciate Cross Creek Lake, a tranquil 285-acre gem in Washington County, without feeling the gentle sway of a boat or the tug of a fish on the line. Just a short journey west from Pittsburgh, the 2,000+ acre park offers scenic picnic spots, children's play areas, and a lake teeming with big bass and panfish. With its verdant surroundings and the nearby Meadowcroft Rockshelter, this is a genuine salute to the allure of Pennsylvania lake life.
5. Peters Lake Park
Discover Peters Lake Park, a time capsule tucked away in Western Pennsylvania's characteristic rolling countryside. This 189-acre site, once a crucial reservoir established in the 1930s, now presents a repository of natural tranquillity, its landscape dominated by majestic second-generation timber. Minimal intervention since its acquisition in 1996 ensures an authentic experience for those yearning for moments of quiet reflection, leisurely walks, and birdwatching.
6. Twin Lakes
Discover Twin Lakes, a spot renowned for its blend of activities. The lakes brim with game fish, offering engaging experiences from boating to ice fishing. If you're not into fishing, you can unwind at the boathouse, traverse extensive stone-paved walkways, or pay homage to veterans at the Vietnam Veterans Memorial. For the more adventurous, the night-lit winter sports area provides an exhilarating end to your day with its three distinct sledding runs.
7. Keystone Lake
Keystone Lake, a peaceful oasis within Keystone State Park, serves as a haven for fishers and water-sport enthusiasts alike. Its waters teem with a variety of fish, providing a unique blend of warm and cold water fishing experiences, further enriched by seasonal trout stockings. Leisurely canoe rides and tranquil swimming sessions at the lake's beach complement the exhilarating fishing escapade. Extend your adventure on land by exploring the park's miles of hiking trails and immersing yourself in the heart of Pennsylvania's wilderness.
8. Loyalhanna Lake
Deep in southwestern Pennsylvania lies the enchanting Loyalhanna Lake, a haven for outdoor aficionados. Unleash your spirit of adventure with fishing escapades filled with plentiful species like largemouth bass and northern pike, or paddle out onto Loyalhanna Creek or the intriguing Black Willow Water Trail.
9. Crooked Creek Lake
Tucked away in the lush, rolling hills of Western Pennsylvania lies Crooked Creek Lake, a hotspot for outdoor activities. This lake, with its miles of scenic shoreline, presents limitless water-based recreation possibilities, from invigorating water skiing to serene summer swims at the Tunnelville Beach Peninsula. The best part? It's just 30 miles northeast of Pittsburgh.
10. Yellow Creek Lake
Uncover the green side to adventure at Yellow Creek State Park. Here, you can immerse yourself in various activities, from hiking diverse trails and picnicking near the beach to venturing out on the expansive 720-acre Yellow Creek Lake. History buffs will love exploring the old Kittanning Path that meanders its way through this scenic park. With cozy cottages and modern yurts for overnight stays, Yellow Creek Lake is a sustainable paradise that offers a stimulating mix of history, nature, and adventure.
11. Tomlinson Run Lake
Tomlinson Run Lake is one of the best lakes near Pittsburgh for those interested in outdoor opportunities, from swimming in the serene lake to fishing in the ponds, hiking the vast trails, or horseback riding through the wilderness. With 54 camping sites, all boasting picnic tables and grills, and the additional comfort of furnished cabins, it's an ideal destination for a wild and wonderful weekend getaway in the lap of nature.
12. Conneaut Lake
Looking for a great day trip outside of Pittsburgh? Experience Pennsylvania's largest natural lake, Conneaut Lake, an enduring emblem of summer escapades and leisure amidst its sprawling 925 acres. From houses dotting the peaceful lakeshore to the animated buzz of Conneaut Lake Park resort, this coveted retreat in western Crawford County has been a magnet for vacationers, particularly those from Pittsburgh, looking for both tranquil and exhilarating diversions.
13. Marshall Lake
As the mainstay of Allegheny County's largest park, Marshall Lake seamlessly blends nature, history, and recreation. Stocked with game fish since 1937, it continues to lure thousands of anglers to its shores. Beyond fishing, the park's range of facilities, including a world-class golf course, biking trails, and basketball and tennis courts, promise a varied and vibrant outdoor experience nestled within nearly five miles of natural woodlands.
20 Thrilling Florida Vacation Spots
Ready to plan your next vacation in sunny Florida? Here are the highlights of the 20 best vacation spots in the state! From the vibrant nightlife of Miami to the laid-back charm of Clearwater, there's something for everyone. Whether you're looking for family-friendly activities, high-end experiences, or unique adventures, this article has got you covered. So, pack your bags and get ready to soak up the sun and fun in the Sunshine State!
15 Virginia Vacation Spots Perfect For Exploring History
Explore the best vacation spots in Virginia with this must-read article! From the historical charm of Williamsburg to the breathtaking beauty of Shenandoah National Park, there's something for everyone. Don't miss out on the top attractions, outdoor adventures, and unique experiences that Virginia has to offer.
Top 15 Ohio Vacation Spots: Vibrant Cities & Aesthetic Parks
Ready to discover the best vacation spots in Ohio? Look no further than this article, which highlights the top destinations in the state, from the vibrant cities of Cleveland, Cincinnati, and Columbus to the scenic Hocking Hills State Park. Explore the great outdoors, enjoy cultural activities, and indulge in local cuisine and attractions. So, pack your bags and get ready to experience the diverse and exciting vacation spots that Ohio has to offer!
Picturesque Lake And Mountain Top Views: 16 Michigan Vacation Spots
Discover the best Michigan vacation spots with this ultimate guide! From the charming university town of Ann Arbor to the breathtaking Pictured Rocks National Lakeshore, there's something for everyone. Whether you're looking for outdoor adventures, cultural experiences, or romantic getaways, Michigan has it all.