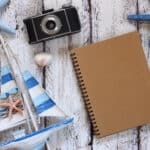 Elizabeth is an experienced traveler and writer with bylines in several popular travel publications. She currently co-owns a small digital travel publication and spends her free time writing, taking photos, and traveling.
Prepare to be awestruck as we take you on a journey to explore the colossal wonders of nature. From the majestic depths of Lake Superior to the sprawling beauty of Lake Michigan, get ready to discover the 17 largest lakes in the United States in all their breathtaking glory.
1. Lake Superior
Welcome to Lake Superior, the world's largest freshwater lake, whose significant surface area spans across the U.S. and Canadian border. When visiting, you can get lost in the scenic tranquility of deep bays backed by towering cliffs or immerse yourself in the captivating allure of seasonal hunting and sport fishing. The lake's eight-month-long navigation season offers ample opportunity to explore the natural harbors and unearth the rich history held within its extensive forests and sparsely settled coastal areas.
2. Lake Michigan
Lake Michigan is the only one of the five Great Lakes held exclusively by the United States and the largest of its kind globally. Here, the juxtaposition of urban charm from cities like Chicago and Milwaukee, the tranquil beauty of northern sandy beaches, and the rich biodiversity, all set against the backdrop of Ojibwe's "great water," ignites a sense of adventure. As you tread the paths of America's industrial elite or shadow the footprints of the rare species on its shores, you'll discover why Lake Michigan continues to enchant visitors year after year.
3. Lake Huron
While visiting Lake Michigan, you can hop over to Lake Huron, one of the five Great Lakes, marked by its diverse landscapes of verdant forests, serene beaches, and fascinating wetlands. Its waters, connected to Lake Michigan, hide centuries-old secrets, from the captivating histories of the Huron people to the shipwrecks still preserved beneath the surface. Straddling the borders of Canada and Michigan, it's a destination awaiting the footsteps of the curious wanderer.
4. Lake Erie
As the most biologically diverse of the Great Lakes, Lake Erie offers a richness beyond its standing as North America's fourth-largest lake. Its shallowness makes it a haven for summer adventure-seekers and migrating birds alike, with engaging activities extending from bird-watching to exhilarating water sports. Traverse along the 40-kilometer sandy peninsula, with its sweeping sand cliffs bearing testament to an ancient glacial retreat. With the lake supporting one of the world's largest freshwater fisheries, a fishing expedition may just become the highlight of your visit.
5. Lake Ontario
Lake Ontario, the "Great Lake" in Huron language, is a water marvel where every drop in the Great Lakes Basin finds a passage. Straddling the Canada–United States border, like many of the other Great Lakes, it offers a vibrant fusion of activities for the discerning reader. Imagine exploring Canadian cities like Toronto or the American Rochester, all nestled on its shores, or venturing into the diverse habitats it cradles, from verdant forests and wetlands to sun-kissed sand dunes.
6. Great Salt Lake
The Great Salt Lake in Utah, a testament to the prehistoric Lake Bonneville, brims with breathtaking views and a unique historical charm, from its unique buoyant waters to the legends woven into its existence. As the largest saltwater lake in the Western Hemisphere, its high mineral content, deposited by three major tributaries, means swimming here quickly becomes a unique floating spectacle. This impressive lake significantly impacts the local climate, and its mysterious allure, steeped in native folklore and explorers' tales, guarantees a journey of discovery.
7. Lake of The Woods
Lake of the Woods, the sixth largest freshwater lake in the US, weaves an enticing tale of history and natural grandeur across Minnesota and Canadian provinces. More than just a massive water body, it's a labyrinth of over 14,552 islands, offering outdoor enthusiasts countless routes to venture and explore. The lake's rich biodiversity, including the American white pelican, piping plover, and bald eagles, coupled with intriguing geographical features such as the isolated Northwest Angle, sparks curiosity among any kind of traveler.
8. Iliamna Lake
Embark on an unprecedented adventure at Iliamna Lake, Alaska's monumental lake renowned for the largest sockeye salmon run known to man. Spread over a thousand square miles, its clear blue waters are a playground for various fish species as well as visiting harbor seals and beluga whales, creating a unique blend of freshwater and marine life experiences. From charter flights transporting you to lodges tucked amidst pristine wilderness to the thrill of kayaking, hiking, or spotting wildlife, Iliamna Lake is more than a spot on the map: it's a treasure trove of natural beauty and outdoor activities waiting for you to explore.
9. Lake Oahe
Unfurling from Pierre, South Dakota, to the reaches of Bismarck, North Dakota, Lake Oahe, a vast reservoir in the embrace of the Oahe Dam on the Missouri River, offers an endless menu of outdoor experiences. With an expansive 370,000 acres of water and 2,250 miles of shoreline, it welcomes adventurers to indulge in an array of activities, from boating and water skiing to serene bird watching. Whether you're a fervent angler, a fearless hiker, or an ardent photographer, Lake Oahe's diverse recreation areas never fail to captivate.
10. Lake Okeechobee
Explore the depths of Florida's 'Inland Sea,' Lake Okeechobee, a unique fusion of history, nature, and recreation. Not only is it the heart of South Florida's water supply system, but it also offers an array of activities, from boating to sport fishing. It's also the second-largest natural freshwater lake in the contiguous U.S., and the diverse wildlife of its wetlands are a critical part of the Greater Everglades ecosystem.
11. Lake Pontchartrain
Immerse yourself in the unique charm of southeastern Louisiana with Lake Pontchartrain, an estuary spanning an impressive 630 square miles and teeming with aquatic life. Feel the pulse of history as you journey across the country's longest bridge over water, the Lake Pontchartrain Causeway, offering a fresh perspective on the sheer size and beauty of this significant water body.
12. Fort Peck Lake
Embark on a journey to Fort Peck Lake, where the waters run deep, and the aquatic life is abundant. Not only is it Montana's largest lake, but it's also a playground for those seeking to reel in walleye, smallmouth bass, and the elusive paddlefish. Encircling this aquatic oasis is the Charles M. Russell National Wildlife Refuge, offering a million acres teeming with wildlife, trails, and camping spots primed for exploration (just check the weather first before heading out on your adventure!).
13. Lake Tahoe
Lake Tahoe, a cerulean gem set in the snowy embrace of the Sierra Nevada, offers a myriad of experiences to satiate every traveler's desire. Hiking through the picturesque trails of Tahoe City, one can almost hear the rumble of the old transcontinental railroad. South Lake Tahoe invites you to relax on its golden beaches while the snow-kissed slopes of Squaw Valley offer exhilarating rides. As the day ends, Incline Village presents a tantalizing array of gourmet fare, best appreciated as the sun meets the lake's horizon.
14. Pyramid Lake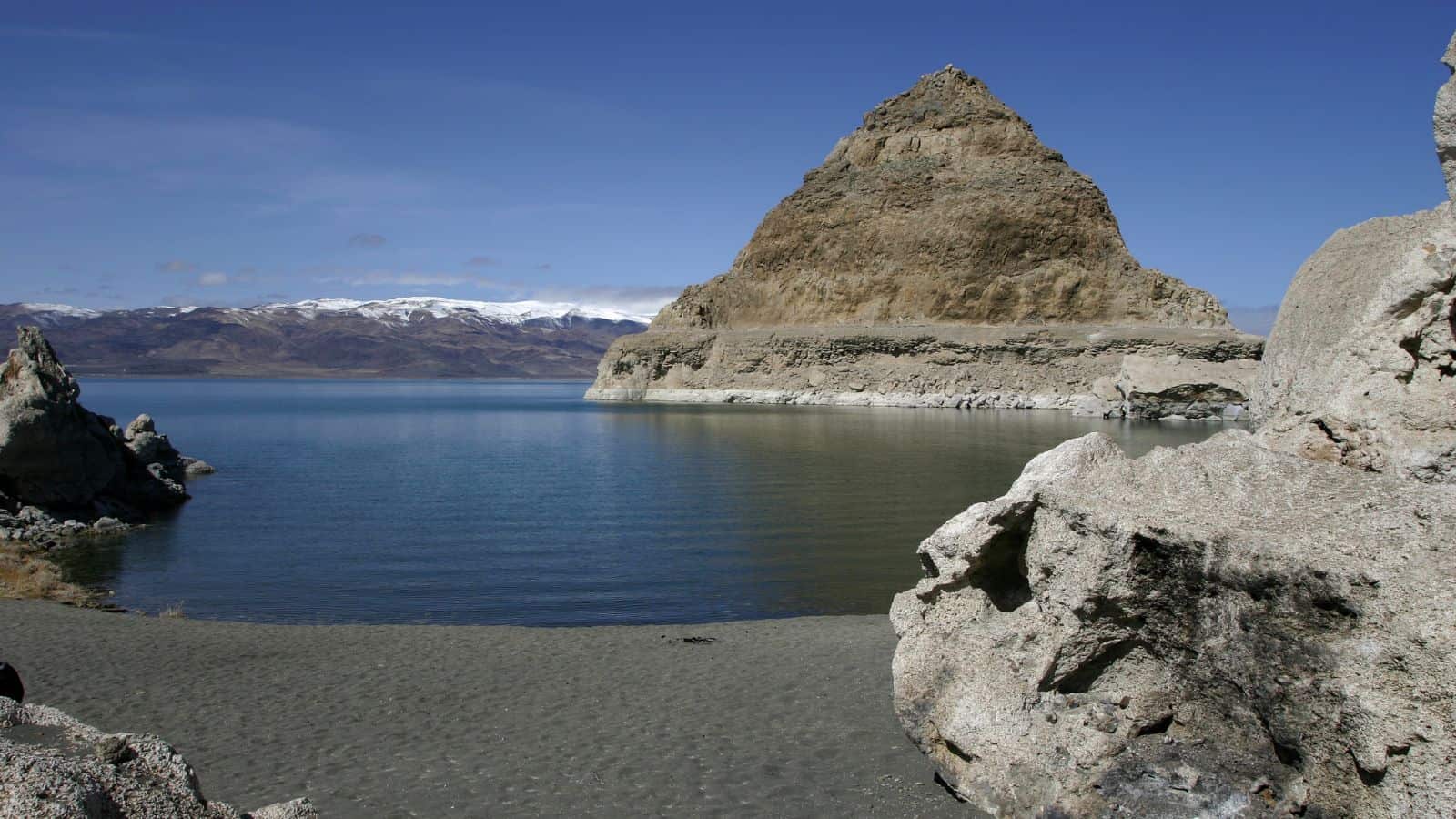 Encapsulated within the Pyramid Lake Paiute Tribe Reservation, Pyramid Lake serves as a pristine sanctuary for all who seek a blend of history and outdoor adventure. This impressive body of water, the largest remnant of ancient Lake Lahontan, offers anglers an unmatched fishing experience while boating enthusiasts explore its expanse year-round. With its storied origin dating back to an era when Nevada was an inland sea, Pyramid Lake's scenic byway unfolds a captivating journey loaded with visual intrigue and mystique.
15. Sam Rayburn Reservoir
Sam Rayburn Reservoir, located in the heart of the east Texas Piney Woods, offers more than just an expansive water body—it promises an array of activities amidst the serene calls of nature. With over 750 miles of shoreline, this colossal reservoir, enriched by the Neches and Angelina rivers, entices visitors with a myriad of outdoor adventures, from fishing to boating and camping. The nearby towns, such as Lufkin and Jasper, provide a comforting touch of civilization, ensuring a perfect balance between wilderness exploration and modern conveniences.
16. Eufaula Lake
Immerse yourself in the vibrant outdoor life at Lake Eufaula, Oklahoma's largest lake, with 105,500 surface acres offering a smorgasbord of activities for all. From thrilling water sports and year-round fishing tournaments to serene pontoon boat rides and wildlife spotting trails, Lake Eufaula guarantees an unforgettable adventure. The presence of public hunting areas and the nature center at Eufaula State Park offer a glimpse of local fauna, adding depth to your travel experience.
17. Lake Pend Oreille
Nestled amid the northern Rocky Mountains and carved by Ice Age glaciers, Idaho's largest lake, Lake Pend Oreille, offers abundant opportunities for adventure and contemplation. Its 111 miles of shoreline are dotted with parks, trails, and beaches, where you can watch ospreys dive for fish or spot a noble moose wandering by. The vast expanse of water, reaching depths of 1,158 feet, invites exploration by rented sailboat or kayak. And don't miss the thrill of struggling with a giant Kamloops or a mackinaw on your fishing line, a testament to the lake's thriving aquatic ecosystem.
12 Must-See Waterfalls in Oahu for the Explorer in You!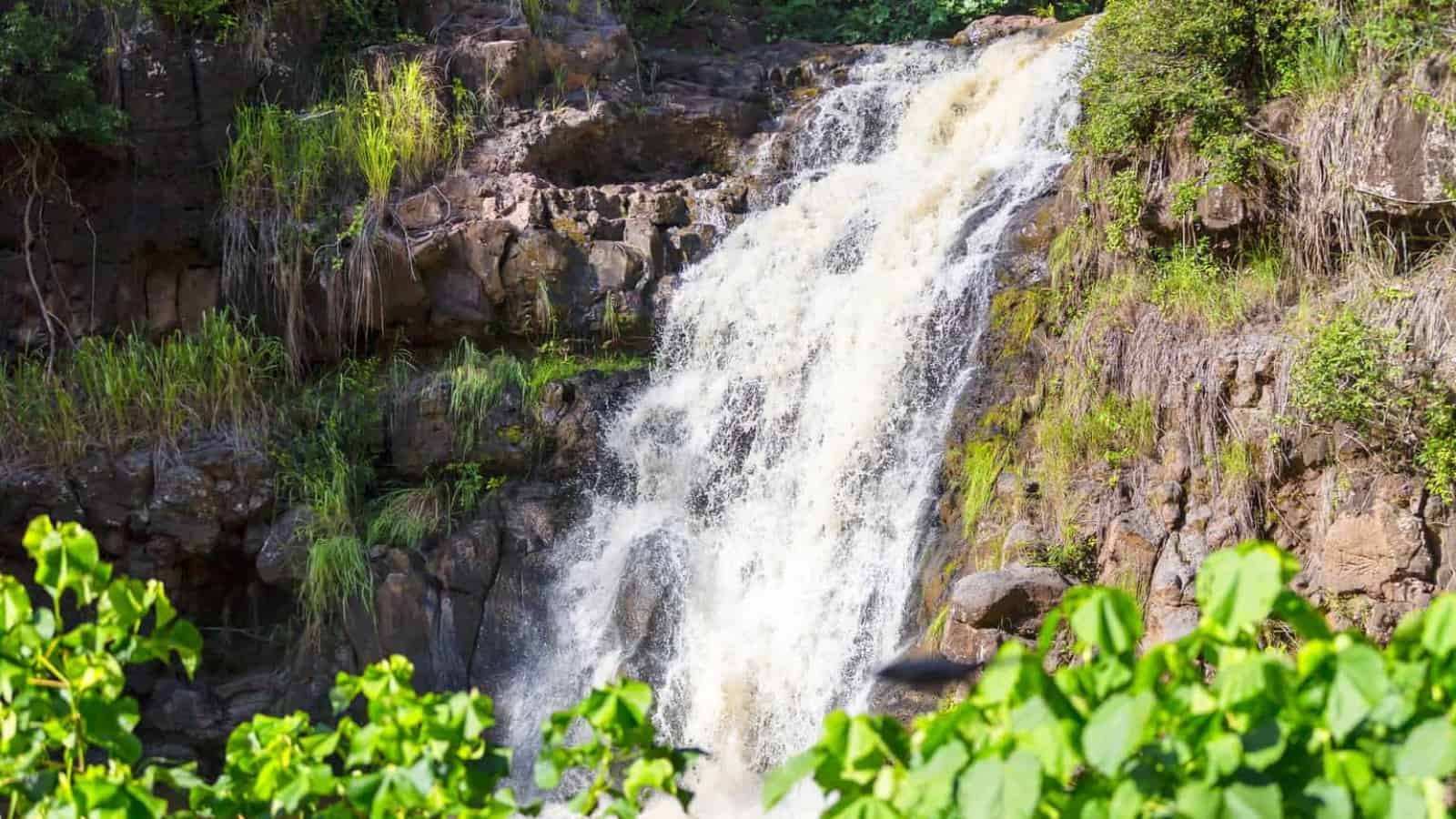 Get ready to embark on an unforgettable adventure in Oahu, Hawaii! Known for its stunning landscapes and breathtaking beauty, this island paradise is home to a plethora of magnificent waterfalls that will leave you in awe. Explore the 12 must-see waterfalls that will awaken the explorer within you. Immerse yourself in cascading waters, lush greenery, and the untamed beauty of Hawaii's landscapes.
9 Waterfalls in California That Show the Beauty of Nature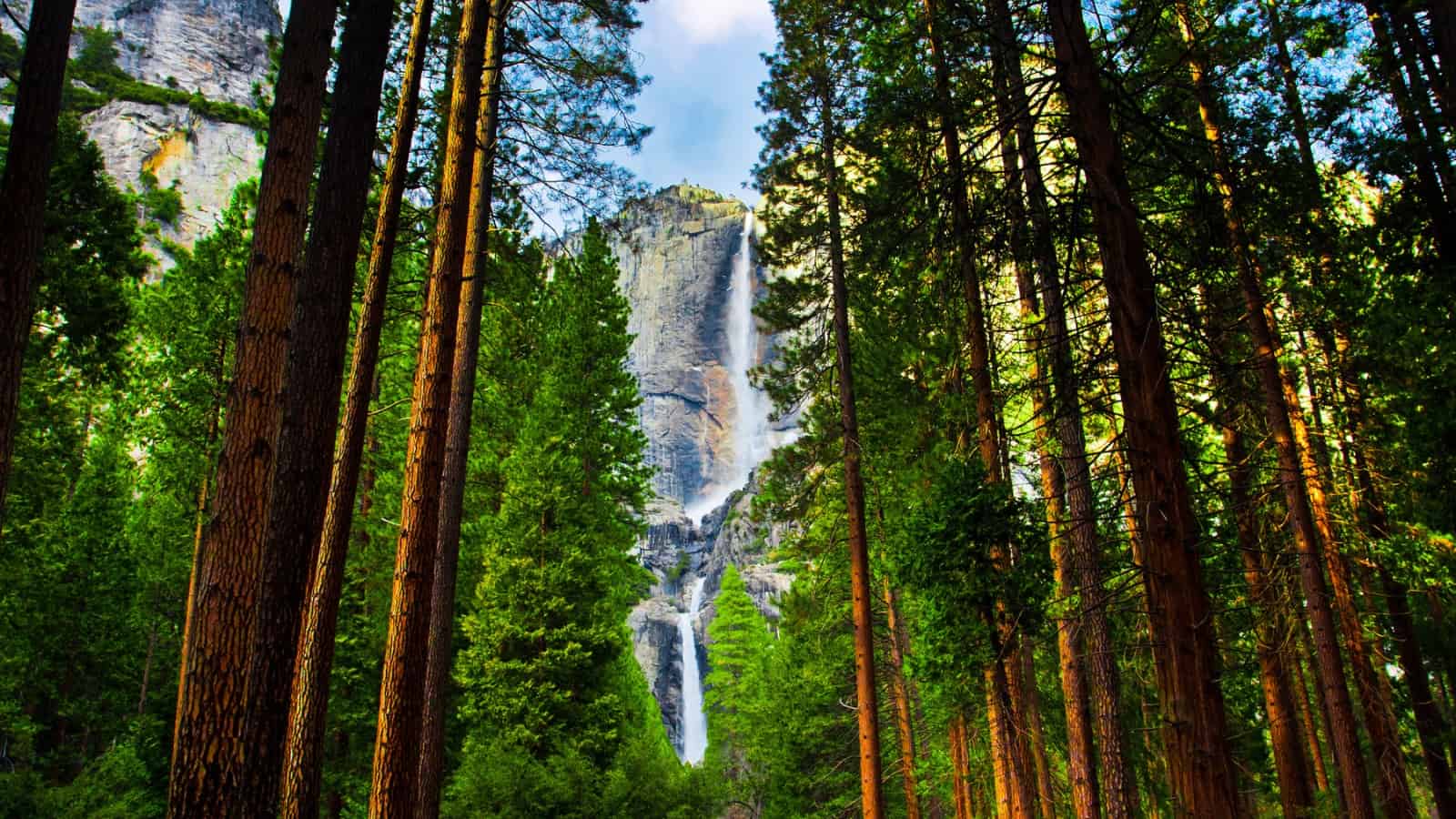 Get ready to be enchanted by the natural beauty of California's waterfalls! From majestic cascades to hidden gems, the Golden State is home to a remarkable collection of breathtaking waterfalls that will leave you in awe. Whether you're a nature lover, an adventure seeker, or simply someone who appreciates the wonders of the great outdoors, California's waterfalls offer a diverse range of experiences.
16 Waterfalls in Alaska for All Tastes and Ages To Enjoy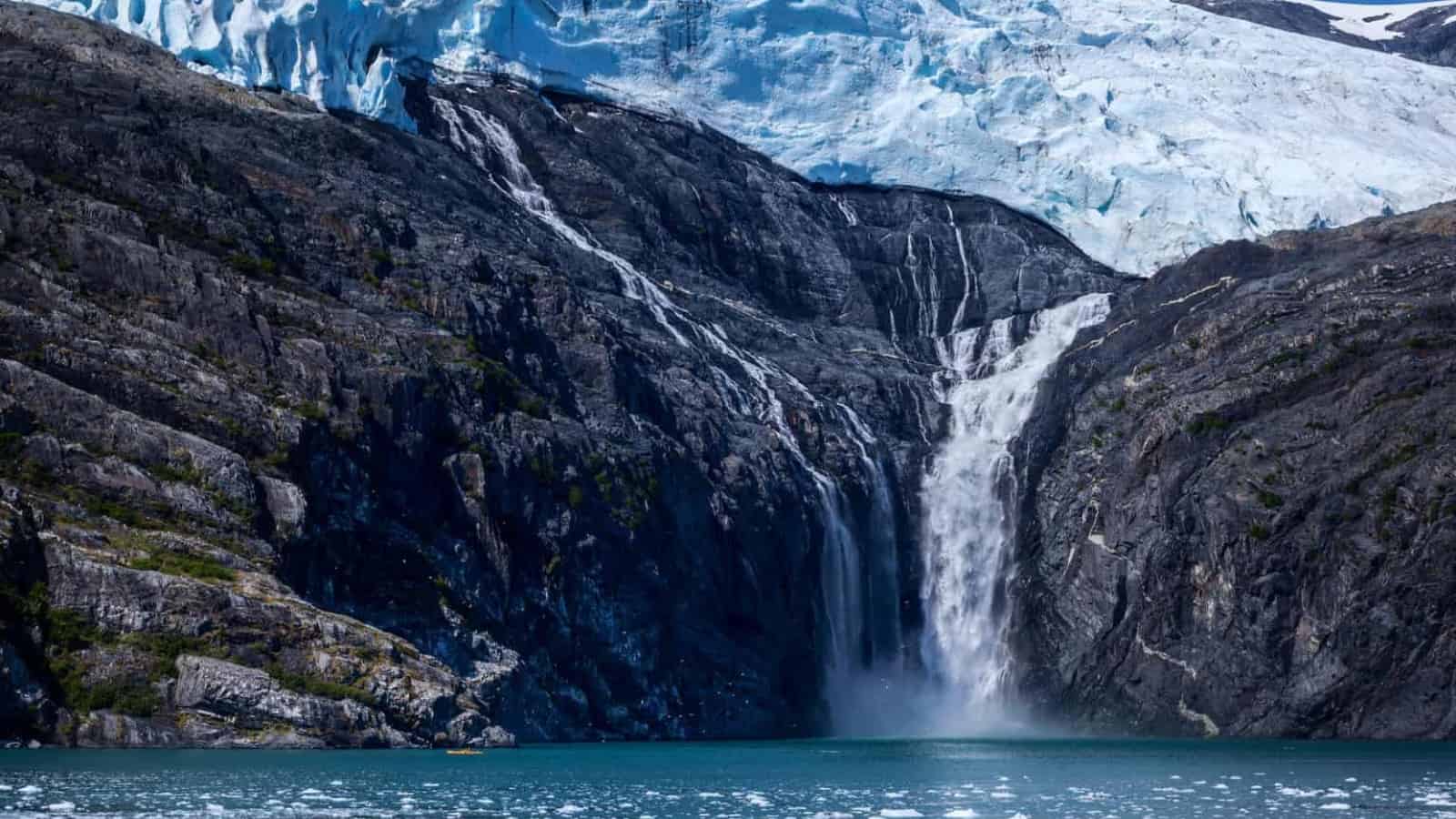 Get ready to experience the awe-inspiring beauty of Alaska's waterfalls! Nestled in the breathtaking landscapes of America's northernmost point, Alaska's waterfalls offer a treat for travelers of all ages and interests. Whether you're a nature enthusiast, an adventure seeker, or simply looking for a serene escape, Alaska's diverse collection of 16 stunning waterfalls will leave you mesmerized.