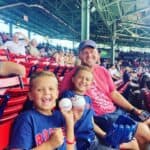 Jake Cain is an entrepreneur and writer from Cincinnati, Ohio. He spends his free time driving around the country in his late 90's conversion van, affectionately known as the "Monster Van" with his wife and 3 boys.
Whether you're visiting Salt Lake City on vacation or have spent your life in Utah's capital, making plans for a day trip is always a great idea. Within a short drive of this thriving metropolis are countless exciting, educational, and nature-fueled adventures waiting for you to experience them.
We think Utah is highly underrated for all it has to offer, especially considering how close all of this excitement is to Salt Lake City. The city itself offers several attractions, including Temple Square, the Hogle Zoo, and Olympic Park, but there's plenty more just outside the city lines.
We've rounded up the 12 best and most interesting attractions within a couple of hours of the capital for you to check out next time you're in the mood for a quick getaway.
Antelope Island
If you've heard the call of the wild lately, it might just be beckoning you to Antelope Island. This is the spot to visit if you're an avid birder since literally millions of birds congregate on the shores that surround the island.
The island is also home to many freely wandering animals that will intrigue and delight you and your kids at the same time. Bison, Antelope (obviously), mule deer, and bighorn sheep are all permanent residents of Antelope Island, and it's easy to spot them all in a day.
You may also want to check out the Fielding Garr Ranch. The ranch is located on one of the strongest springs in the area, and it has lots of history to explore.
You can step back in time and learn about the long and unique history of the ranch after a morning of exploring and hiking with wildlife. The possibilities for adventure are endless in Antelope Island State Park, and it's only a short jaunt from the city!
Bonneville Salt Flats
If you're a fan of things that go fast, then you've probably heard of the Bonneville Salt Flats. It's home to the famous Bonneville Speedway, and several people have broken land-speed records there.
The flats are an anomaly in the vast natural areas the Salt Lake City area has to offer. They feature a large, flat, barren landscape with absolutely no vegetation where you'd swear you can see the curve of the earth as you look toward the horizon.
Other areas of the flats have some low mountains that break things up a bit, but vegetation there is still scarce. You can walk out on the salt yourself from a rest stop about 10 miles east of Wendover, Nevada on I-80 to experience the oddity of the place.
The salt flats formed when Lake Bonneville, an ancient lake, dried up. The lake took up a good portion of the Great Basin, and The Great Salt Lake is actually a remnant of Lake Bonneville, according to historians, which makes for some excellent geographical history lessons.
Crystal Hot Springs
Take a 90-minute drive to the City of Honeyville to visit the world's largest natural hot spring. The Crystal hot springs offer opportunities for families to enjoy a day swimming or sliding and swimming in waters that are warm year-round.
Hot tubs, water slides, a lap pool, and more await you at this beautiful destination. There's even a campground if you decide that your day trip should last longer than anticipated.
Temperatures in the pools can range anywhere from 65 to 134-degrees, so choose your pool wisely or test them all out. Hours vary by pool and by season, so check the website or call to make sure they'll be open for you before you make the drive.
Mount Timpanogos
If hiking is the name of your day-trip game, then you'll definitely want to check out Mount Timpanogos. It's an impressive beast and offers hikes that suit a variety of skill levels.
Wildflowers, snow-capped mountain peaks, waterfalls, and all manner of wildlife are just some of the things you'll experience when you hike one of the two trails that reach the summit. Both trails are under 10 miles long, so you could complete the hike in one long day or stretch your day trip into a weekend adventure and make an overnight backpacking trip instead.
If hiking isn't your thing, you can always choose to ride horseback up the mountain. A fun adventure of your whole family, horseback riding to the summit on the Timpooneke Trail will be something your kids will probably talk about for years to come.
Goblin Valley State Park
We're not saying that heading to Goblin Valley State Park for a day is an out of this world experience, but, actually, we kind of are! This state park is like nothing you've seen before, and visitors often compare the landscape to a trip to Mars.
Is that description a bit overkill? We don't think so, but you can decide for yourself if you head there for the day. The sandstone goblins and other formations you'll find in this desert environment are great photo opportunities and make for fun family hikes.
Although there are designated trails in the park, you are free to roam anywhere you like. People of all ages like to get up-close to the goblins and mushrooms, and to wander aimlessly experiencing the odd and fascinating landscape.
Heber Valley Railroad
All aboard for history, mystery, and entertainment on the Heber Valley Railroad! The railroad was the primary connector between Heber Valley and the larger Utah cities of Salt Lake City and Provo, replacing a three-day journey on an unfortunate highway.
These days the railroad features a variety of trains from steam and diesel locomotives to passenger coaches and cabooses. Not all of the trains can take you places, but you're welcome to climb aboard, explore, and participate in a number of events depending on when you visit.
There is a train for just about anyone and just about any day of the week or month. You'll find trains for holidays like Cinco de Mayo and St. Patrick's Day, but you'll also find scenic trains that will take you to look at the beautiful natural resources Utah offers.
The trains run several times during the day, so you can take several if you'd like. If that's not your style, then you can simply hang out in Heber Valley or Provo for the morning and ride a train in the afternoon.
There are activities for adults and kids alike on the Heber Valley Railroad. It's worth the short drive on the much smoother, modern highway to get there!
The City of Midway
Only want to take one ride on a train at Heber Valley Railroad, but don't want to make the trip just for that? Perfect! Add the City of Midway to your list for the day as well.
There are several major tourist stops in and near Midway that could be a nice addition to your day, or that could take up a whole day by themselves.
Check out Deer Creek Dam and Reservoir for some excellent water activities, head over to Wasatch Mountain State Park to experience outdoors through ATVs or snowmobiles, among other activities, or check out Cascade Springs for an exciting ride to gorgeous mountain springs.
Each of these adventures offers opportunities for all types of folks to experience the natural beauty and energy of Midway. You could easily spend a whole weekend or longer no matter what season you choose to visit, but a day trip is perfect as well.
Fishlake National Forest
For fishermen and women, Fishlake National Forest is a nice option for a day trip. Fish Lake is aptly named, as it's known for extra-large lake trout that can offer up a fight when they grab your line.
Not interested in fishing your day away? That's fine too! Take an auto tour of Bullion Canyon to see historical sites, natural wonders, and mines instead.
If you're looking for a great hiking experience, then you'll want to check out Bullion Falls Trail System. You'll see the 75' high falls after an easy one-mile hike or horseback ride from Pine Creek Bridge, but you can continue to hike around and check out more falls and natural beauty all day if you'd like.
Ogden Valley
Looking for a winter getaway? Ogden Valley should definitely make your list. It's a skier's paradise with at least three resorts to experience.
You'll also get some magnificent views of the Ogden River as it bisects the valley beneath the mountains. You can get out for a winter hike to enjoy the scenery or head out on a snowmobile for a more adventurous day.
In the summer, you can river raft, mountain bike, or go for a horseback ride. You can also shop, hit the spa, try your hand at stand-up paddleboarding, or even hit the zipline.
Hunters and fishers often find Ogden Valley exceptionally nice as well. There is literally something for everyone here, and it's only a short journey from Salt Lake City.
The City of Provo
Brigham Young University is the primary draw to the City of Provo. The university is home to many museums and cultural experiences for the family, but there's more to Provo than meets the eye.
You can spend the day hiking, biking, disc golfing, or rock climbing in Provo. You can also head to the ice rink to skate or watch some hockey with local leagues.
If you're in the mood to shop, you can find some great local stores in the area, and coffee shops are not exactly sparse, so consider hitting a few and comparing as you go.
There are plenty of annual events in Provo as well. The annual science palooza for kiddos, pioneer day celebrations, movies and concerts in the park in the summertime, and more!
Solitude Mountain Resort
Billed as the "Best Ski Resort near Salt Lake City," Solitude Mountain Resort offers top-notch skiing and snowboarding as well as dining options to make any tummy grumble in anticipation.
The resort is an easy 30-minute drive from Salt Lake City, but if you'd prefer to take in the scenery along the way, you could consider taking the train instead.
Train rides from the city triple the time your journey will take, but it might be worth it not to have to hop back in the driver's seat after a long day on the slopes.
Gobblers Knob
Despite the humourous name, Gobblers Knob is a popular and picturesque summit within the Wasatch Mountains. It is the highest summit on the ridge that separates Big Cottonwood Canyon and Millcreek Canyon, sitting at over 10,400' high.
There are several routes you can take to reach Gobblers Knob, but none of them are for the faint of heart. You'll probably want at least some hiking experience to make this trek in one day.
Once you reach the summit, you won't regret your long walk. The views are heavenly year-round and even on cloudy days.
There are fees to climb to the summit here, so make sure you plan to pay. It's totally worth the money for the picturesque hike and unreal summit experience, though, so don't worry too much about the fee.
Salt Lake City has a lot to offer by itself, but if you need an escape from city life, there's plenty to do and see nearby. Natural wonders are everywhere in the great state of Utah, so there's no shortage of hiking, skiing, watersports, or scenic byways to experience.
Whether you're into trains, natural history, shopping, or adventure sports, there's a day trip waiting for you within a couple of hours of Utah's capital. We don't know about you, but we're already starting to plan our next outdoor adventure close by the city.
Pro tip: Plan multiple day trips to see all of these great places. No need to try and experience it all in a day by rushing. These are some of the coolest places in the entire country, and you'll be glad you took your time to hit them up one by one.
9 Day Trips From Virginia Beach Full of Rich History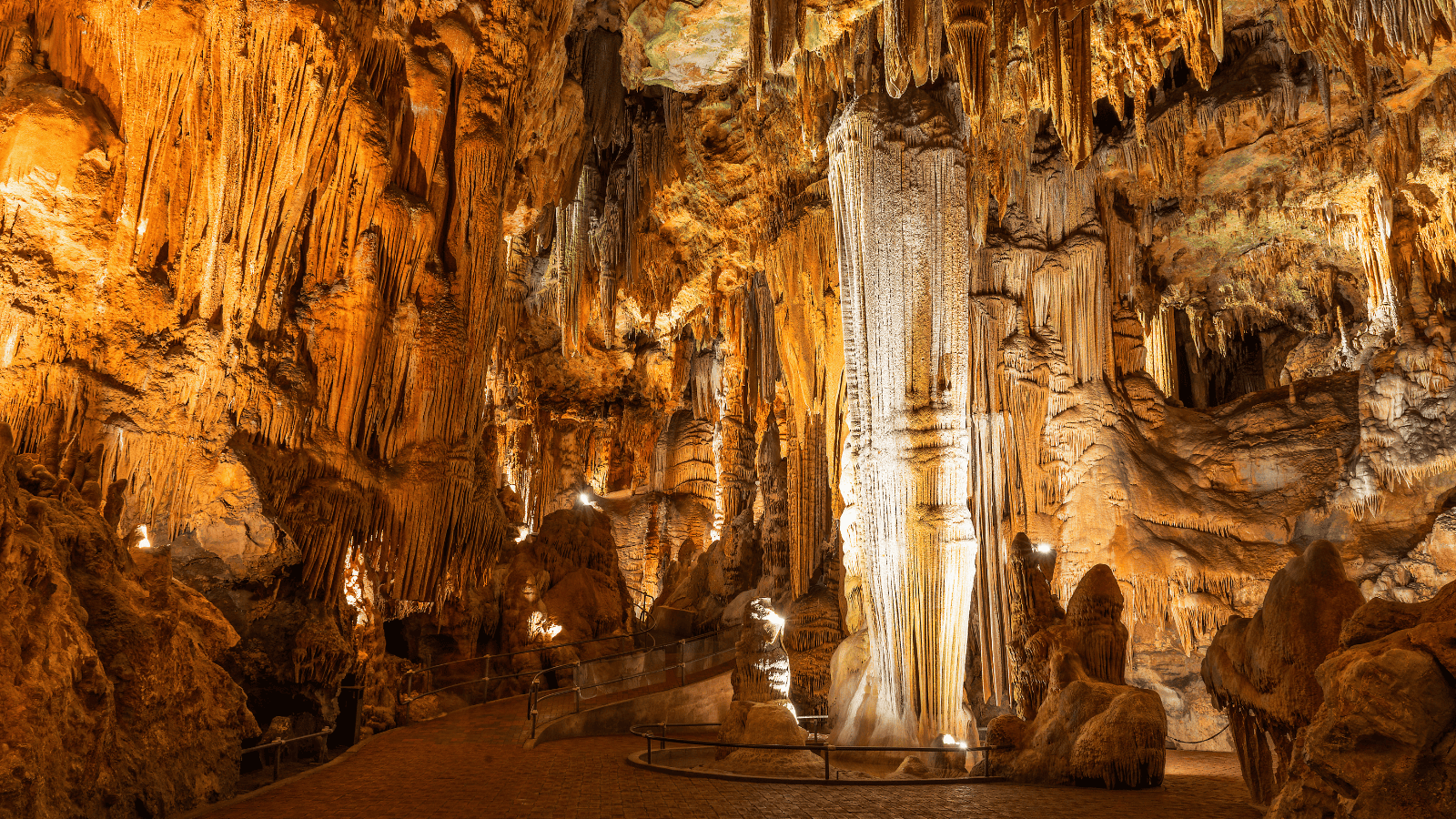 Discover the top day trips from Virginia Beach that offer a perfect escape from the hustle and bustle of the city. From exploring the historical sites of Colonial Williamsburg to witnessing the wild ponies on Chincoteague and Assateague Islands, this article has something for everyone. So, plan your mini-vacation now and explore the best of Virginia's gems!
16 Aesthetic Beach View Day Trips From Santa Barbara
If you're planning a trip to Santa Barbara, don't miss out on exploring the nearby destinations that offer something for everyone. From hiking in the Los Padres National Forest to relaxing on the beaches of Avila Beach, you'll enjoy this list of the best day trips from Santa Barbara. Whether you're a wine enthusiast or a film buff, there's something for everyone on this list of exciting day trips.
10 Day Trips From Gainesville
If you're planning a trip to Gainesville, Florida, don't miss out on exploring the nearby destinations that offer something for everyone. From the historic city of St. Augustine to the beautiful beaches of Daytona and Cedar Key, we've compiled a list of the best day trips from Gainesville. Whether you're an outdoor enthusiast or a history buff, there's something for everyone on this list of exciting day trips. So, plan your mini-vacation now and explore the best of Florida's gems!
Best 16 Day Trip Spots From Myrtle Beach
If you're planning a trip to Myrtle Beach, South Carolina, don't miss out on exploring the nearby destinations that offer something for everyone. From the charming fishing town of Murrells Inlet to the historic city of Charleston, this article has compiled a list of the best day trips from Myrtle Beach. Whether you're a beach lover or a history buff, there's something for everyone on this list of exciting day trips. So, plan your mini-vacation now and explore the best of South Carolina's gems!