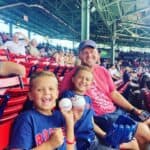 Jake Cain is an entrepreneur and writer from Cincinnati, Ohio. He spends his free time driving around the country in his late 90's conversion van, affectionately known as the "Monster Van" with his wife and 3 boys.
Everything's bigger in Texas, which means you usually have to drive a long way to get anywhere cool. Luckily there are a lot of trips that are manageable and make great day trips.
Texas has a lot of stereotypes, but as you'll see from our list of day trips below, there are a lot of very diverse places you can go and things you can see. Whether you're looking for nature, entertainment, or great food, you'll find it within driving distance of San Antonio.
Austin
In Texas's capital, you can find more than government buildings. Austin is a hip city with an awesome live music scene. You can catch the country, blues, and rock shows at one of the many bars and concert halls in the city.
If you're a foodie, particularly if you're into brunch, Austin has countless options for breakfast food and bottomless mimosas. If you want to browse for yourself, you can check out this guide, but make sure you hit Carpenters Hall.
For the Instagram lovers, you can visit one of Austin's many murals like the "I love you so much" mural at Jo's Coffee, South First's "Greetings from Austin," or the "Till Death Do Us Part" mural on East Seventh, across the street from the Texas State Cemetery.
And since you're in Texas, be sure to grab some barbecue at Franklin Barbecue, LeRoy & Lewis, or La Barbecue. All of these places are amazing, so there might be a bit of a line, but if you don't feel like waiting, you can find another great place nearby.
Houston
If space is your thing, Houston is home to the Space Center, which is a great place to take the kids. Other kid-friendly activities in Houston include the Houston Zoo, Children's Museum, and the Aquarium. And for the adults, there's the Houston Museum of Fine Arts.
Houston is also a perfect place to honor one of Texas's greatest traditions, the rodeo. At the Houston Livestock Show & Rodeo, you can see live music, eat great food, and of course, see rodeo events like bull riding and mutton bustin'.
If you're a sports fan, you can see one of Houston's sports teams play. Houston is home to the Astros, the Rockets, and the Texans. Depending on what time of the year you visit, you can finish off the night with a game and a beer.
Houston has a ton of great food options too. If you want to try a little bit of everything, you can hit Bravery Chef Hall, where you can find food from almost every country. Finn Hall downtown is another cool food hall with diverse options, bars, and a cocktail lounge.
Galveston Island
If you want to get out of the city and get your beach fix, take the drive to Galveston Island. It's a little bit farther than some of the other day trips in this list because you're heading all the way to the gulf, but definitely worth the trip.
If you want to relax on the beach, there's plenty of time to do that, but there's also a lot to do in town too. Moody Gardens is a well-known amusement park and aquarium, but you can also take a tour of the 1892 Bishop's Palace, where you can see well-preserved architecture.
For more family fun, visit the Galveston Island Historic Pleasure Pier. This area is not only picturesque, but you can also ride the Ferris wheel, roller coaster, and play carnival games.
Galveston Island is a resort town, despite its small size and charm so that it can get crowded in the warmer months, but it still makes for a great day trip if you need somewhere family-friendly to take the kids.
Wimberley
If you're looking for a super close day trip that's not crazy with tourists in the summer, head over to Wimberley, the downtown portion of the town is very small; it will probably only take half an hour to walk through.
If you're looking to cool down, go to Blue Hole, a natural spring-fed swimming hole complete with a rope swing. After your kids have tired themselves out on the rope swing, you can sit along the river and have some lunch or take a walk on one of the nature trails surrounding the area.
Gorman Falls
If you're a nature lover and need a break from city life, the three-hour drive to Gorman Falls is well worth the trip. These falls are a hidden gem in Texas; the hike will give you a good workout, but the falls are a great reward.
The hike is 2.6 miles roundtrip and will take about 45 minutes each way, but it's worth it. You probably don't think of waterfalls when you think of Texas, so your energy will be well-spent when you get to see this beauty.
Unfortunately, you can't swim in the falls when you get to the top because the environment up there is so fragile. It might be tempting depending on the weather the day you go, but it's best to respect the falls and let other people continue to enjoy them.
Longhorn Cavern State Park
If you're craving, even more, Texas nature, be sure to visit Longhorn Cavern, State Park. Geology enthusiasts will love the rock formations in this state park.
You can get a guided tour of the caverns if you want, but independent hiking is also available if you're feeling adventurous. And one of the best things about Longhorn Cavern State Park is that entrance into the park itself is entirely free.
This is a great and cheap place to take the kids if you're looking for a laid back day trip out of the city. Of course, if you want to take a guided tour, that will cost money, but if you're looking to walk around and see some unique geology, you're in luck.
Hamilton Pool Preserve
Another nature-focused day trip that you can take from San Antonio is to Hamilton Pool Preserve in Dripping Springs, Texas. At this 232 acre preserve, you can see a stunning waterfall year-round.
This preserve does get quite busy, though, so it's best to make a reservation online before you make the drive there, so you don't get turned away at the gate. You'll also save money when you reserve your spots online, so it's a win-win to take care of that online.
The Hamilton Pool Preserve is a great outdoor activity when it's hot (and let's be real, when is it not hot in Texas?). The rocky overhang that overlooks the pool gives you plenty of shade so you can cool down on a hot day.
Waco
Waco, Texas is the home of Baylor University, but it's also a cool city and less than a three-hour drive away from San Antonio.
You can start your morning or get an afternoon pick-me-up at Waco Cha, a cute little tea shop in town that serves bubble tea and other kinds of traditional Asian tea. Common Grounds is also another excellent coffee shop that locals frequent.
For fans of HGTV, you can visit the Magnolia Market at the Silos, made famous by Chip and Joanna Gaines. Here you can find artsy decor for your house and grab lunch with the family as well.
For food, make sure you visit the Fuego Tortilla grill for tasty and cheap Mexican food. And you're in Texas, so you know that it's going to be amazing.
Corpus Christi
Corpus Christi is another beach day trip on the Gulf of Mexico that you can get to in about two hours. This beach town has become a popular spring break spot for college students in Texas, specifically South Padre Island, but you can find something to do there even if you're not there for spring break.
If you want to do something besides sitting on the beach (though there's nothing wrong with parking it on the beach with some drinks), you should visit the Texas State Aquarium. Here you can see hundreds of different local and exotic species of marine life, including the Kemp's ridley sea turtles, an endangered species native to the gulf.
If you like World War II artifacts, you can tour the USS Lexington, an old Navy aircraft carrier. The ship has an onboard museum, a flight simulator, a 3-D theater, a cafe, and an escape room if you're feeling adventurous.
Fredericksburg
Fredericksburg is a quaint little town with a long history of German heritage that's only about an hour's drive from San Antonio. This town is best known for its wineries, but you can also try traditional German food and enjoy historic buildings here as well.
On Fredericksburg's Main Street, you can pop in and out of different wineries if you don't feel like driving. Fat Ass Ranch & Winery is probably one of the more famous wineries in the area due to its unique flavors that you won't be able to find anywhere else.
Lost Draw Cellars is another super popular winery in the area. Lost Draw prides itself on making wine that is 100% Texas-grown, and for just $30, you can get a private wine and food pairing. Be sure to make a reservation, though!
If history is more your thing, be sure to stop by the Pioneer Museum, where you can learn about the German settlers that came to the area about 160 years ago.
San Marcos
If you're an outdoor-lover and you're adventurous, visiting San Marcos will be perfect for you. On the San Marcos River, you can canoe, kayak, or tube if you're looking to take it slow.
After you're done playing in the river, you can catch some of the live music that San Marcos has every single week. They update their lineup often, so there's always something new to hear.
If you're a foodie, you can take a food tour of San Marcos, led by a local food enthusiast. A food tour is a great way to see the town, its art, and walk off all the food you're going to eat.
Morgan's Wonderland
If you're looking for a day trip for the kids that you don't have to drive hours to get to, spend the day at Morgan's Wonderland. This amusement park is within San Antonio city limits, but you'll get a break from city life and get to act like a kid again.
This park is very new and covers 25 acres and is "the world's First Ultra-Accessible family fun park." The creator of the park, Gordon Hartman, has a daughter with special needs and was inspired to create a park where other special needs children can do all of the same things that able-bodied kids can.
Morgan's Wonderland features many of the rides and attractions that other amusement parks do, but all are made with special needs children in mind. One excellent feature the park has is wheelchair swings, so kids in wheelchairs can put their entire wheelchair on a swing without having to get out of their chair.
If you have a child with disabilities or special needs, it can sometimes be hard to find day trips that are accommodating to the level that Morgan's Wonderland is. This park is revolutionary and will help your child feel right at home.
Texas has a lot more to offer than barbecue and bull riding. The cities and day trips surrounding San Antonio are diverse and offer something for everyone. Whether you're a fan of the outdoors, music, art, food, or wine, you can find something that will keep you busy for a day in this guide.
Texas is huge, and there's so much to see, it would be doing it a disservice to stay in one place the whole time you're visiting. It's even more of a disservice if you live in the area, and you don't get out and see some of the experiences that are so close to where you live.
Remember, the world is a book and those who don't travel only read one page!
9 Day Trips From Virginia Beach Full of Rich History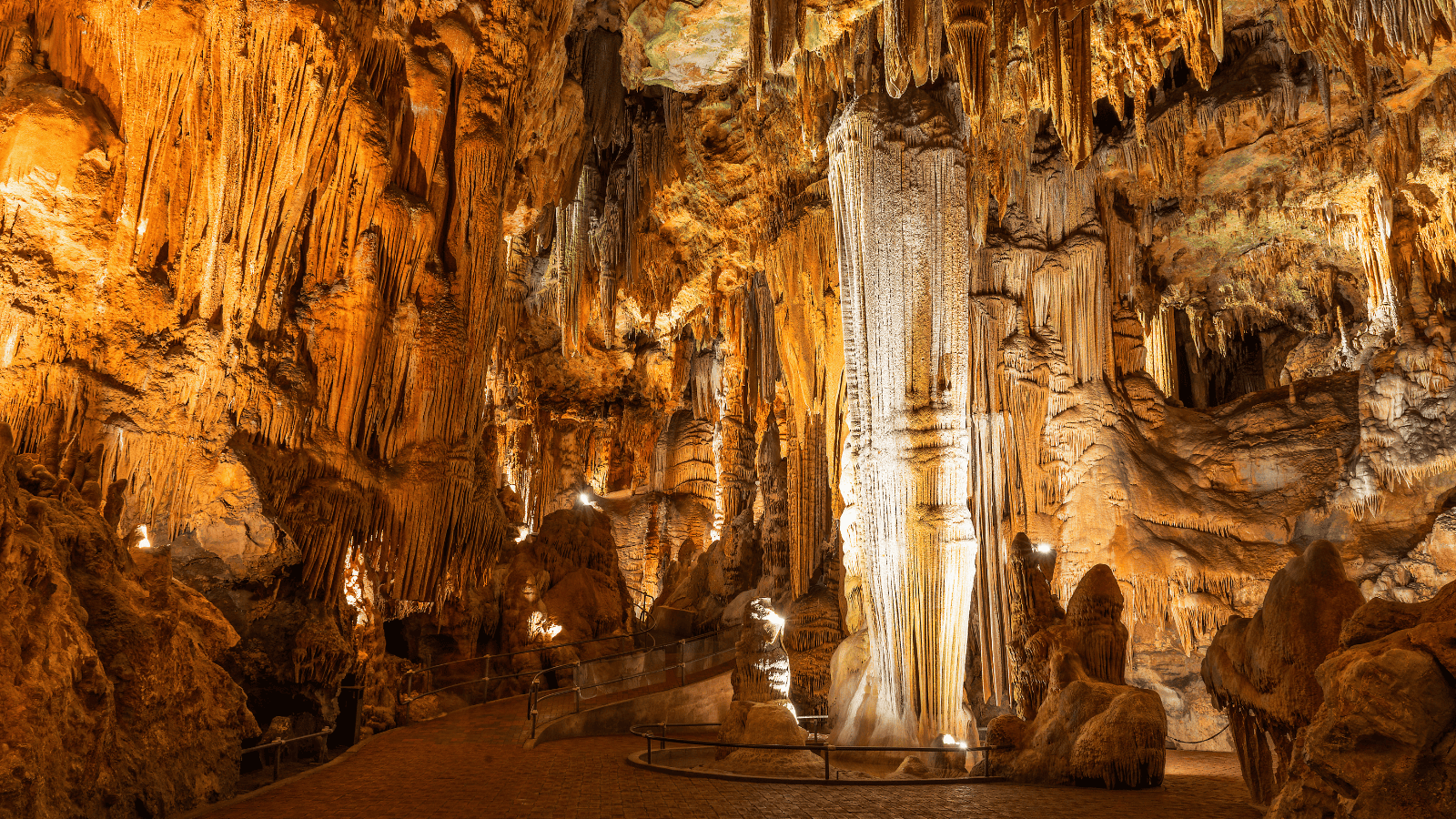 Discover the top day trips from Virginia Beach that offer a perfect escape from the hustle and bustle of the city. From exploring the historical sites of Colonial Williamsburg to witnessing the wild ponies on Chincoteague and Assateague Islands, this article has something for everyone. So, plan your mini-vacation now and explore the best of Virginia's gems!
16 Aesthetic Beach View Day Trips From Santa Barbara
If you're planning a trip to Santa Barbara, don't miss out on exploring the nearby destinations that offer something for everyone. From hiking in the Los Padres National Forest to relaxing on the beaches of Avila Beach, you'll enjoy this list of the best day trips from Santa Barbara. Whether you're a wine enthusiast or a film buff, there's something for everyone on this list of exciting day trips.
10 Day Trips From Gainesville
If you're planning a trip to Gainesville, Florida, don't miss out on exploring the nearby destinations that offer something for everyone. From the historic city of St. Augustine to the beautiful beaches of Daytona and Cedar Key, we've compiled a list of the best day trips from Gainesville. Whether you're an outdoor enthusiast or a history buff, there's something for everyone on this list of exciting day trips. So, plan your mini-vacation now and explore the best of Florida's gems!
Best 16 Day Trip Spots From Myrtle Beach
If you're planning a trip to Myrtle Beach, South Carolina, don't miss out on exploring the nearby destinations that offer something for everyone. From the charming fishing town of Murrells Inlet to the historic city of Charleston, this article has compiled a list of the best day trips from Myrtle Beach. Whether you're a beach lover or a history buff, there's something for everyone on this list of exciting day trips. So, plan your mini-vacation now and explore the best of South Carolina's gems!