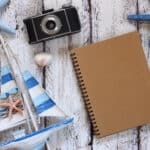 Elizabeth is an experienced traveler and writer with bylines in several popular travel publications. She currently co-owns a small digital travel publication and spends her free time writing, taking photos, and traveling.
Bored of crowded tourist hotspots? Ready for a new adventure somewhere outside of the most-visited summer destinations? Off-season travel might just be the ticket. Discover the unexpected perks of braving the low season with our top seven reasons why you should try it (the last one might surprise you).
Save a Fortune
One of the biggest perks of off-season travel is how much money you can save. Prices for everything, from flights to hotels to excursions, drop drastically when the crowds are gone.
Plus, discounts and promotions are more abundant during off-season travel, giving you more bang for your buck. So instead of spending a fortune on a high-season vacation, take advantage of the low prices and save your wallet the heartache.
Spoiled for Choice
The off-season, typically from October to April, depending on where you're traveling, is the perfect time to avoid the crowds and explore new destinations without worrying about reservations being taken or excursions being booked up.
Instead, enjoy more freedom to choose where to stay, what to do, and even when to do it. This is your chance to create a personalized itinerary and see everything you've always wanted to see.
Weather Perks
Sure, high-season travel might guarantee blistering sunshine, but off-season travel offers unique weather opportunities. Think cozy fireside chats in the Colorado mountains, snowmobiling through the Eastern Adirondacks, or indulging in some of the prettiest fall foliage along the East Coast.
Plus, nature is undeniably more magical during the off-season. Fewer crowds mean that you get a chance to appreciate nature more, too.
Say Goodbye to Crowds
Sick of rubbing shoulders with backpackers and tourists alike? Yeah, we don't blame you. Off-season travel is the perfect antidote.
With fewer crowds, you get to experience traveling as the locals do. No more traffic jams and no more unsightly crowds blocking your perfect view. You can explore museums, parks, and tourist attractions at your own pace and even chat with locals to get insider tips.
Enjoy a Cultural Immersion
Travel is all about experiencing new cultures, and off-season travel is the best way to do so. This time of year is when cities are bustling with festivals, fairs, rallies, and cultural events that tourists don't get to experience during the high season.
You'll get to meet locals who'll welcome you with open arms and share their traditions, customs, and cuisine. You'll become a part of the off-season culture rather than just a tourist passing through.
Capture Unique Memories
Off-season travel can create some of the most unforgettable memories. Imagine having the country's most famous historic sites all to yourself, the breathtaking landscapes with no one in sight, and the beautiful sunsets completely uninterrupted.
These are the moments you'll cherish and remember forever — something that is simply impossible to get during peak times.
Personalized Attention
Last but not least, off-season travel guarantees personalized attention. With fewer visitors, staff at hotels, restaurants, and excursions will have more time and resources to provide you with high-quality service.
You'll feel extra special, and you might even get a few things, like free upgrades or extra perks, that you wouldn't get during the peak season. Talk about the real VIP treatment.
20 Thrilling Florida Vacation Spots
Ready to plan your next vacation in sunny Florida? Here are the highlights of the 20 best vacation spots in the state! From the vibrant nightlife of Miami to the laid-back charm of Clearwater, there's something for everyone. Whether you're looking for family-friendly activities, high-end experiences, or unique adventures, this article has got you covered. So, pack your bags and get ready to soak up the sun and fun in the Sunshine State!
15 Virginia Vacation Spots Perfect For Exploring History
Explore the best vacation spots in Virginia with this must-read article! From the historical charm of Williamsburg to the breathtaking beauty of Shenandoah National Park, there's something for everyone. Don't miss out on the top attractions, outdoor adventures, and unique experiences that Virginia has to offer.
Top 15 Ohio Vacation Spots: Vibrant Cities & Aesthetic Parks
Ready to discover the best vacation spots in Ohio? Look no further than this article, which highlights the top destinations in the state, from the vibrant cities of Cleveland, Cincinnati, and Columbus to the scenic Hocking Hills State Park. Explore the great outdoors, enjoy cultural activities, and indulge in local cuisine and attractions. So, pack your bags and get ready to experience the diverse and exciting vacation spots that Ohio has to offer!
Picturesque Lake And Mountain Top Views: 16 Michigan Vacation Spots
Discover the best Michigan vacation spots with this ultimate guide! From the charming university town of Ann Arbor to the breathtaking Pictured Rocks National Lakeshore, there's something for everyone. Whether you're looking for outdoor adventures, cultural experiences, or romantic getaways, Michigan has it all.