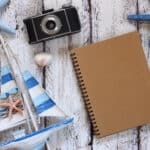 Elizabeth is an experienced traveler and writer with bylines in several popular travel publications. She currently co-owns a small digital travel publication and spends her free time writing, taking photos, and traveling.
Are you ready to saddle up and explore the Lone Star State like never before? Texas is home to some of the most unique and unforgettable experiences in the country, from cowboy culture and history to stunning natural wonders and delicious BBQ, and no itinerary is complete without these 11 unmissable things to do.
1. Take a Dip in Hamilton Pool Preserve
Looking for a refreshing escape from the heat? The Hamilton Pool Preserve is a natural oasis just outside of Austin. It features a stunning 50-foot waterfall, crystal-clear blue-green waters perfect for swimming, and plenty of hiking trails for those who want to take in the beauty of the surrounding limestone cliffs. Make sure to reserve your spot in advance, as entry is limited, and this spot can get quite popular during the peak season.
2. Step Back in Time at The Alamo
For history buffs, visiting the Alamo is a must-do while in Texas. This historic mission-turned-fortress has played a crucial role in the state's history, and visitors can take a guided tour to learn about the famous battle that took place here in 1836. You'll also have the chance to see artifacts and exhibits that showcase the state's rich cultural heritage.
3. Go Stargazing in Big Bend National Park
Head west to Big Bend National Park for some of the best stargazing in the country. With its remote location and vast, open skies, this park offers stunning views of the night sky that you won't be able to find anywhere else. Don't forget to bring a telescope or binoculars to truly take in the majesty of the stars.
4. Take a Cowboy Cooking Class at a Ranch
Ready to live like a true Texan? Sign up for a cowboy cooking class at one of the state's many ranches. Here, you'll learn how to prepare traditional Texas dishes like brisket, chili, and cornbread over an open flame. And if you're really feeling adventurous, you can even try your hand at riding a horse or tending to the cattle.
5. Explore the Beautiful San Antonio River Walk
Take a stroll along the San Antonio River Walk for breathtaking views of the city's architecture and greenery. This pedestrian-friendly path winds through the heart of the city and offers plenty of opportunities for dining, shopping, and people-watching. Make sure to stop by some of the many cultural attractions along the way, like the Museum of Art or the historic San Antonio Cathedral.
6. Sample Authentic Texas BBQ
No trip to Texas is complete without sampling some of the state's legendary BBQ. Head to one of the many pit stops dotted throughout the state for mouth-watering brisket, ribs, and sausage. Each pit master has their own special recipe, so make sure to try as many as you can during your visit.
7. Visit the Historic Fort Worth Stockyards
Get a taste of Texas history at the Fort Worth Stockyards, where you can watch authentic cattle drives, visit historic landmarks, and learn about the state's rich ranching heritage. Make sure to stop by the Cowtown Coliseum for some thrilling rodeo action or take a behind-the-scenes tour of one of the area's many working ranches.
8. Enjoy Live Music and Nightlife in Austin
Known as the "Live Music Capital of the World," Austin offers an incredible array of music venues and cultural events for visitors to enjoy. Whether you're into blues, rock, or country, you'll find plenty of options here. And if you're looking to let loose after a long day of exploring, Austin's famous nightlife scene won't disappoint.
9. Learn About the History of Space Exploration at the Houston Space Center
Houston has long been a hub for space exploration, and visitors can learn all about this fascinating industry at the Houston Space Center. Take a behind-the-scenes tour of the Johnson Space Center, or explore the many interactive exhibits that showcase the achievements of NASA and other space organizations.
10. Take a Stroll through the Stunning Gardens of the Dallas Arboretum and Botanical Garden
Nature lovers won't want to miss a visit to the Dallas Arboretum and Botanical Garden. This stunning 66-acre garden features lush landscapes, gorgeous flowers, and serene water features. Take a peaceful stroll through the gardens, pack a picnic, or attend one of the many special events throughout the year.
11. Take a Dip in the Crystal-Clear Waters of Jacob's Well
Located in the Texas Hill Country, Jacob's Well is a natural wonder that's famous for its crystal-clear waters. The well is a popular spot for swimming, diving, and snorkeling, and it offers stunning views of the surrounding scenery. Get there early, though, as only a limited number of daily visitors are allowed.
20 Thrilling Florida Vacation Spots
Ready to plan your next vacation in sunny Florida? Here are the highlights of the 20 best vacation spots in the state! From the vibrant nightlife of Miami to the laid-back charm of Clearwater, there's something for everyone. Whether you're looking for family-friendly activities, high-end experiences, or unique adventures, this article has got you covered. So, pack your bags and get ready to soak up the sun and fun in the Sunshine State!
15 Virginia Vacation Spots Perfect For Exploring History
Explore the best vacation spots in Virginia with this must-read article! From the historical charm of Williamsburg to the breathtaking beauty of Shenandoah National Park, there's something for everyone. Don't miss out on the top attractions, outdoor adventures, and unique experiences that Virginia has to offer.
Top 15 Ohio Vacation Spots: Vibrant Cities & Aesthetic Parks
Ready to discover the best vacation spots in Ohio? Look no further than this article, which highlights the top destinations in the state, from the vibrant cities of Cleveland, Cincinnati, and Columbus to the scenic Hocking Hills State Park. Explore the great outdoors, enjoy cultural activities, and indulge in local cuisine and attractions. So, pack your bags and get ready to experience the diverse and exciting vacation spots that Ohio has to offer!
Picturesque Lake And Mountain Top Views: 16 Michigan Vacation Spots
Discover the best Michigan vacation spots with this ultimate guide! From the charming university town of Ann Arbor to the breathtaking Pictured Rocks National Lakeshore, there's something for everyone. Whether you're looking for outdoor adventures, cultural experiences, or romantic getaways, Michigan has it all.