Daniel is a copywriter who has well and truly been bitten alive by the 'travel bug'. After ticking off several North American National Parks and exploring Europe by train, his sights are now set on South East Asia. Usually with at least one camera locked and loaded, you'll find Daniel wherever there are mountains, lakes or beaches.
In the ever-shifting landscape of global travel, exploring new horizons often comes with a price tag attached, both high and low!
Whether you have a taste for luxury or are a savvy traveler seeking affordability, let's break down the five most expensive and the five least expensive vacation destinations today.
Monaco
Average cost for five nights per person: $2,258.
Coming in at the top spot for the most expensive travel destination is Monaco. With a long history of attracting the wealthy and influential, the tiny country will set you back $2,258 for five nights per person, excluding flights. If you can find the cash, prepare yourself for luxury like you've never seen before. Sports cars, million-dollar yachts, and fine-dining experiences are staples in Monaco.
Saint Barthelemy
Average cost for five nights per person: $2,181.
Otherwise known as St Barts, Saint Barthelemy is a Caribbean island filled with exclusive beach clubs, luxurious resorts, and some of the clearest blue waters on the planet. Like Monaco, the island attracts the rich and famous, from Beyonce and Jay Z to Greta Garbo and Howard Hughes, all having enjoyed the white sands of St. Barts.
Gstaad, Switzerland
Average cost for five nights per person: $2,065.
There should be no surprise that Switzerland makes an appearance on this list, being one of the most expensive countries in the world. Gstaad is a beautiful resort town located in the Swiss Alps, known for its breathtaking mountains, luxury living, and world-class skiing.
Reykjavik, Iceland
Average cost for five nights per person: $1,919.
Taking the fourth spot for the most expensive destination is Iceland's capital city, Reykjavik. Thanks to its isolated location, Iceland as a whole is an expensive place to live. In fact, its nearest neighbor is the UK, just 846 miles away. Despite being cut off from the world, Reykjavik offers visitors magnificent beauty and wonder, just at a steep cost.
Bora Bora
Average cost for five nights per person: $1,918.
Considered one of the most beautiful islands, not just in the South Pacific, but the whole world, Bora Bora should be on everyone's bucket list. Known for natural beauty, clear waters, and luxury bungalows, it's a top pick for honeymooners. Why the huge cost? Well, with pricey imports and a high demand for luxury, you'll have to save up to visit Bora Bora.
Delhi, India
Average cost for five nights per person: $181.
Now, on to the cheapest places to visit, Delhi in India takes the win with a mere $181 covering a 5-day journey encompassing accommodations, dining, sightseeing, and travel.
If you're okay with embracing the lively and bustling vibe that defines the city, Delhi is an excellent choice for indulging in food and cultural experiences.
Phnom Penh, Cambodia
Average cost for five nights per person: $224.
Ranked at number two is Phnom Penh, the capital of Cambodia. This bustling city in Southeast Asia seamlessly blends modern and traditional architecture, offering diverse attractions. Key sites include the Royal Palace, home to Cambodia's King, and the National Museum, with an impressive collection of Khmer art.
A 5-day trip averages just $224, excluding flights, a fraction of Monaco's accommodation cost for one night.
Kathmandu, Nepal
Average cost for five nights per person: $229.
Coming up next is Kathmandu, Nepal's capital and largest city. This vibrant place blends history with contemporary culture, celebrated for its architecture, art, and spiritual significance. It's a great destination for those looking for adventure, with the Himalayas close by.
Tbilisi, Georgia
Average cost for five nights per person: $249.
Tbilisi maintains its status as a relatively undiscovered gem among travel destinations. The city's main attractions are largely free of charge, alongside remarkably affordable food prices. Thanks to its pedestrian-friendly layout, you won't need to fork out for transportation, too.
Medellin, Colombia
Average cost for five nights per person: $255.
Taking fifth place is Medellin, Colombia's second-largest city. While marred by past violence, especially drug-related conflicts in the 1980s and 1990s, the city is now attracting tourists from around the globe. Key attractions include the Pueblito Paisa, a replica Colombian village, and Comuna 13, once a cartel stronghold now thriving as an artistic hub.
The 16 Best National Parks to Visit in June For Summer Fun
Are you looking for the perfect summer adventure? Look no further than these top national parks to visit in June! From the stunning wildflower displays at Lassen Volcanic National Park to the world-class whitewater rafting at New River Gorge National Park, this article provides insider tips and recommendations for an unforgettable outdoor experience. Don't miss out on the chance to explore these breathtaking natural wonders during one of the best months of the year!
6 National Parks To Avoid This Summer (And The Alternatives)
Are you planning a summer trip to a national park but want to avoid the crowds? Look no further than this article, which provides insider tips on which popular national parks to avoid and offers recommendations for six alternative destinations that offer unique experiences and stunning natural beauty. From exploring rugged peaks and pristine lakes at North Cascades National Park to discovering the geological history of Capitol Reef National Park, this article has everything you need to plan an unforgettable outdoor adventure this summer.
Best 16 Utah Vacation Spots
Are you looking for an unforgettable vacation spot with breathtaking natural beauty? Look no further than Utah! With stunning national parks like Zion and Bryce Canyon, as well as unique attractions like the Homestead Crater and Dead Horse Point, Utah has something for everyone. This article provides insider tips and recommendations for the best places to visit in Utah, from hiking to skiing to soaking in natural hot springs. Don't miss out on the chance to explore this incredible outdoor playground!
5 Waterfalls in Zion National Park For A Fabulous Day Out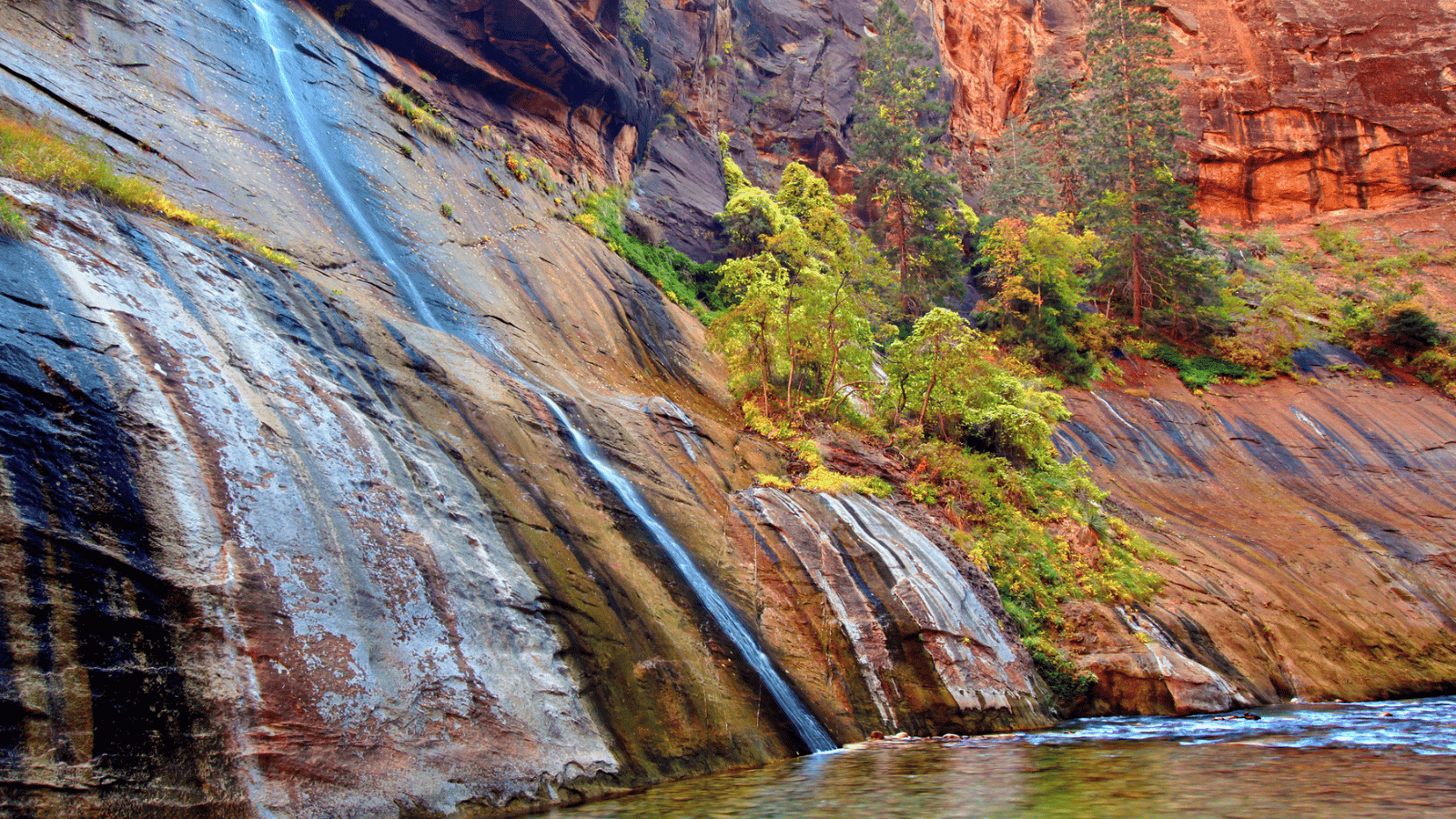 Are you a nature enthusiast looking for an outdoor adventure that will take your breath away? Look no further than Zion National Park in southwestern Utah! This article explores the park's stunning waterfalls, including the moderate hike to Archangel Falls and the more challenging Upper Emerald Pools. But that's not all – the article also highlights other natural attractions in the park, such as The Great White Throne and the Court of the Patriarchs. Don't miss out on the chance to explore this gorgeous landscape and experience the beauty of Utah's unique natural wonders!