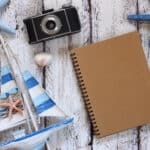 Elizabeth is an experienced traveler and writer with bylines in several popular travel publications. She currently co-owns a small digital travel publication and spends her free time writing, taking photos, and traveling.
Gentlemen — it's time to kick back and celebrate your last ride before tying the knot. But where do you go?
Whether you're seeking a wild, booze-filled experience or a more refined adventure, these top 10 destinations for bachelor parties, based on traveler reviews and comments, have something for everyone. Grab your best buds and get ready for an unforgettable ride.
Las Vegas, Nevada
If you're looking for the ultimate bachelor party experience, Las Vegas is the place to be. It might sound a bit cliche, but just hear us out. With its endless array of nightclubs, day clubs, casinos, and pool parties, Sin City is a non-stop party destination that is sure to thrill. From high-stakes gambling to world-class entertainment, Las Vegas has it all, making it the top choice for any group of friends.
New Orleans, Louisiana
Known for its music scene, delicious cuisine, and lively culture, the Big Easy is a city like no other. Whether you're dancing the night away on Bourbon Street or indulging in the city's famous cuisine, New Orleans is sure to delight your senses and make your bachelor party unforgettable.
Nashville, Tennessee
If music is your passion, then Nashville is the city for you. Known as Music City, Nashville is home to some of the best music venues in the world. From honky-tonk bars to world-class concert halls, Nashville has everything you need to satisfy your musical (and party) cravings. And with its delicious southern cuisine, Nashville is the perfect choice for those who know they'll need some top-notch hangover food.
Miami, Florida
For a bachelor party with a touch of glamour, it's tough to beat Miami. With everything from beautiful beaches to exclusive clubs and restaurants, Miami is a city that knows how to party. Whether you're hitting the clubs in South Beach or lounging on the beach with a cocktail in hand, Miami is one of the best places to plan a bachelor party that's going to be, well, a full-blown party.
Austin, Texas
If you're seeking a more low-key, relaxed bachelor party, Austin is a spot to consider. Home to a vibrant music scene, delicious barbecue, and beautiful outdoor spaces, Austin is the perfect destination for bachelors who want to unwind and enjoy some quality time with their best buds before tying the knot.
San Diego, California
Are you seeking sun, surf, and a laid-back vibe? Skip Los Angeles — San Diego is way better for a bachelor party. Here, you'll find beautiful beaches, world-class breweries, and stunning natural scenery. It's an especially great choice for groups of friends who love outdoor activities, as you can enjoy swimming, hiking, camping, and more. Basically, San Diego is the perfect destination for an outdoor-filled bachelor party.
Chicago, Illinois
With its world-renowned museums, architecture, and cuisine, Chicago is ideal for groups of friends looking for a sophisticated yet fun bachelor party weekend. Chill together while exploring the Art Institute of Chicago, or order some famous deep-dish pizza post-party. However you plan the party, Chicago is a destination that will impress without feeling like you're in the middle of rundown party bars.
Denver, Colorado
Denver is the perfect destination for an adventurous bachelor. Whether you're hitting the slopes to ski or snowboard or exploring the city's stunning outdoor spaces, Denver has everything you need to satisfy your cravings for adventure. And with its world-class breweries and restaurants, there's no shortage of places to host an actual party.
Atlantic City, New Jersey
Looking for world-class casinos, a famous boardwalk, and stunning beaches? Plan a trip to Atlantic City. Whether you're trying your luck at the blackjack tables or lounging on the beach with a cocktail in hand, Atlantic City is a destination that never goes out of style.
New York City, New York
While often overcrowded with tourists, it's tough to beat the allure of NYC vibes when going out with your buddies. With its endless array of restaurants, bars, museums, and clubs, the city truly caters to any interest in a mixed friend group as the destination for your final hurrah. Explore Central Park, hit the nightclubs in Times Square, or plan a unique adventure. Whatever you're looking for, you'll find it here.
20 Thrilling Florida Vacation Spots
Ready to plan your next vacation in sunny Florida? Here are the highlights of the 20 best vacation spots in the state! From the vibrant nightlife of Miami to the laid-back charm of Clearwater, there's something for everyone. Whether you're looking for family-friendly activities, high-end experiences, or unique adventures, this article has got you covered. So, pack your bags and get ready to soak up the sun and fun in the Sunshine State!
15 Virginia Vacation Spots Perfect For Exploring History
Explore the best vacation spots in Virginia with this must-read article! From the historical charm of Williamsburg to the breathtaking beauty of Shenandoah National Park, there's something for everyone. Don't miss out on the top attractions, outdoor adventures, and unique experiences that Virginia has to offer.
Top 15 Ohio Vacation Spots: Vibrant Cities & Aesthetic Parks
Ready to discover the best vacation spots in Ohio? Look no further than this article, which highlights the top destinations in the state, from the vibrant cities of Cleveland, Cincinnati, and Columbus to the scenic Hocking Hills State Park. Explore the great outdoors, enjoy cultural activities, and indulge in local cuisine and attractions. So, pack your bags and get ready to experience the diverse and exciting vacation spots that Ohio has to offer!
Picturesque Lake And Mountain Top Views: 16 Michigan Vacation Spots
Discover the best Michigan vacation spots with this ultimate guide! From the charming university town of Ann Arbor to the breathtaking Pictured Rocks National Lakeshore, there's something for everyone. Whether you're looking for outdoor adventures, cultural experiences, or romantic getaways, Michigan has it all.