Stephanie is a cherished member of the Sampling America writing team, dedicated to crafting captivating narratives that transport readers to thrilling adventures across the country and beyond.
The islands in the South Pacific are some of the most diverse and visually stunning islands in the world. With beaches, rainforests, and volcanoes, any outdoor enthusiast will have a splendid time visiting the jewels of the South Pacific.
Follow along to find the best islands if you're considering touring the Pacific. You're sure to find a stunning destination on this list to keep in mind the next time the travel bug strikes.
Cook Islands
The Cook Islands are one strong nation in the South Pacific. However, the islands have had political ties to New Zealand and rely on the nearby country for economic growth.
Made up of more than 15 islands scattered throughout the ocean, they cover exciting ecosystems and landscapes. Coral reefs, lagoons, white sand beaches, and rugged mountains can all be found on these tiny but mighty islands.
Fiji
Already a popular destination, Fiji is an archipelago with more than 300 islands. Throughout the islands, guests can expect to see blue lagoons, palm tree-lined beaches, and coral reefs.
Most visitors begin in the major cities of Viti Levu and Vanua Levu, but after landing via plane, it's easy to get smaller boats to each of the less crowded islands. Ask around with the locals to find an island that hasn't been overtaken by tourists yet.
Mamanuca Islands
Although technically a part of Fiji, these 20 islands are contained in the same archipelago and maintain their own unique culture.
These popular islands must be visited at specific times, as several of them become completely covered by water during high tide. If you're looking for a more remote spot to visit, these islands are well worth the trip.
Solomon Islands
For any history buffs, this tiny nation is a beautiful place to visit. Home to many fortifications during the Second World War, the Solomon Islands are some of the most rugged islands that can be visited.
The biodiversity of the islands is well documented throughout the world and has played host to plenty of explorers and scientists over the years.
New Caledonia
Although technically a French Territory, these stunning islands in the South Pacific have a rich and unique culture.
Ripe with brightly colored coral reefs and palm-lined beaches, these islands are the perfect place to visit for someone who wants to experience a tropical destination with a historically European feel.
Tonga
The Kingdom of Tonga makes up more than 170 distinct islands. The rich blue waters and white sand beaches are indeed a tropical paradise. The rich Polynesian culture is practiced with pride through their cuisine, traditions, and strong connection to language.
When visiting the islands of Tonga, expect little five-star service; the area still needs to be developed.
Due to the difficulty getting equipment and materials to the remote islands, much of what they have on Tonga is reused or recycled in some way, which also makes this island an environmentally friendly place.
Bora Bora
Probably one of the most popular spots on this list, Bora Bora is known as a luxury destination spot for the rich and famous.
However, many of the islands in Bora Bora are still affordable and welcoming to all. The sand-fringed islets are surrounded by stunning coral reefs, making this country one of the best spots to snorkel or scuba dive.
Palau
Part of Micronesia, Palau makes up more than 500 islands, some that are so small they only have a few trees and a small spot to sit on the sand.
However, the largest islands have some of the most diverse topographic beauty in the South Pacific. The capital island of Babeldaob is home to one of the largest basalt monoliths in the entire ocean.
Lord Howe Island
Lord Howe Island is a tiny piece of land off the coast of Australia in the Tasman Sea. Although similar to the rest of Australia, this small paradise is home to unique subtropical forests, clear waters, and sandy beaches.
This island can be the perfect getaway location if you're already in Australia and need to decompress next to coral-rich waters in a much less developed place.
Ko Samui
Ko Samui is Thailand's second-largest island and sits inside the Gulf of Thailand. Full of dense mountainous forest in the center of the island, the beaches are lined with palm trees and coconut groves.
This sunny and tropical paradise is the perfect place to unwind while traveling through Southeast Asia. Although luxury resorts fill the island, you can still find affordable accommodations along with plenty of street food vendors along the beach.
The 16 Best National Parks to Visit in June For Summer Fun
Are you looking for the perfect summer adventure? Look no further than these top national parks to visit in June! From the stunning wildflower displays at Lassen Volcanic National Park to the world-class whitewater rafting at New River Gorge National Park, this article provides insider tips and recommendations for an unforgettable outdoor experience. Don't miss out on the chance to explore these breathtaking natural wonders during one of the best months of the year!
6 National Parks To Avoid This Summer (And The Alternatives)
Are you planning a summer trip to a national park but want to avoid the crowds? Look no further than this article, which provides insider tips on which popular national parks to avoid and offers recommendations for six alternative destinations that offer unique experiences and stunning natural beauty. From exploring rugged peaks and pristine lakes at North Cascades National Park to discovering the geological history of Capitol Reef National Park, this article has everything you need to plan an unforgettable outdoor adventure this summer.
Best 16 Utah Vacation Spots
Are you looking for an unforgettable vacation spot with breathtaking natural beauty? Look no further than Utah! With stunning national parks like Zion and Bryce Canyon, as well as unique attractions like the Homestead Crater and Dead Horse Point, Utah has something for everyone. This article provides insider tips and recommendations for the best places to visit in Utah, from hiking to skiing to soaking in natural hot springs. Don't miss out on the chance to explore this incredible outdoor playground!
5 Waterfalls in Zion National Park For A Fabulous Day Out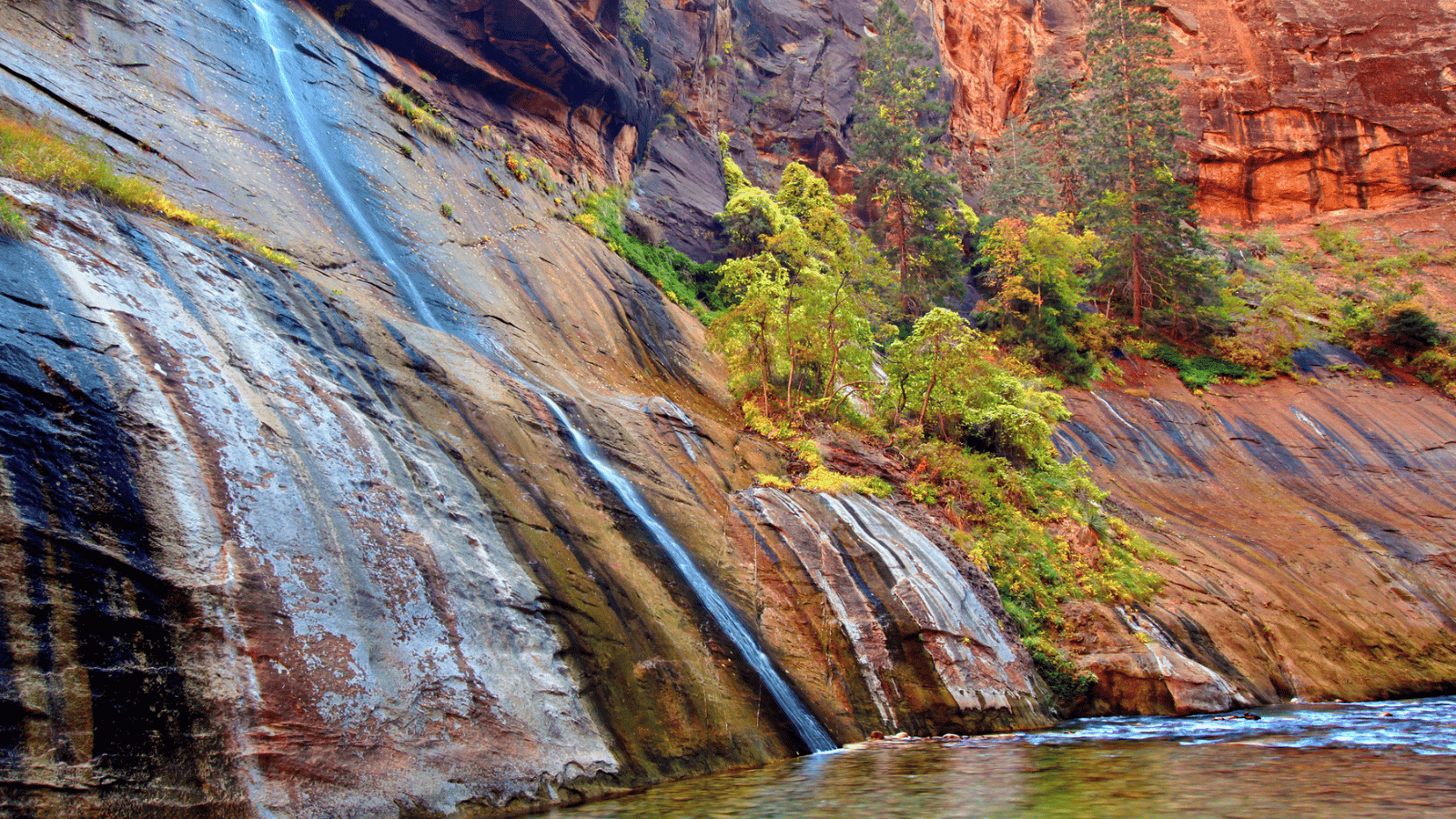 Are you a nature enthusiast looking for an outdoor adventure that will take your breath away? Look no further than Zion National Park in southwestern Utah! This article explores the park's stunning waterfalls, including the moderate hike to Archangel Falls and the more challenging Upper Emerald Pools. But that's not all – the article also highlights other natural attractions in the park, such as The Great White Throne and the Court of the Patriarchs. Don't miss out on the chance to explore this gorgeous landscape and experience the beauty of Utah's unique natural wonders!