Stephanie is a cherished member of the Sampling America writing team, dedicated to crafting captivating narratives that transport readers to thrilling adventures across the country and beyond.
In the commercial hub of North Carolina sits the bustling city of Charlotte. This stunning city is known for being a metropolitan landmark filled with museums and great universities and having some of the best outdoor areas in the country.
Read on to discover the best lakes near Charlotte for your next big fishing, boating, or hiking excursion. This amazing city is sure to amaze with its wonderful lakes and beaches.
Lake Norman
This picturesque lake is only 30 minutes north of Uptown (the downtown core). It's a popular weekend spot with locals who know the best times to spend at this lake outside the city.
With more than 520 miles of shoreline, this stunning lake offers plenty of beach spots and water for boating and fishing. However, be aware that on the holidays, this lake can get extremely busy with boats, making the water choppy and difficult to navigate.
Lake Wylie
Sitting only second in size to Lake Norman, Lake Wylie offers plenty of outdoor activities just a short drive from Charlotte.
Although this lake is a man-made reservoir, the natural beauty is breathtaking. Spending a day here while on a road trip through the Carolinas is sure to be a day well-spent.
Activities at this lake include boating, tubing, water skiing, fishing, hiking around the perimeter of the lake, or visiting some of the well-known bars and restaurants just outside of the park.
Lake James
James Lake is a stunning body of water in the mountains that touches the Blue Ridge and Smokey Mountain ranges. This large lake is fed by pure mountain water and is known as the state's "Grand Canyon" because of the vast scenic views and hiking trails.
At the lake, guests can expect to enjoy calm water sports such as kayaking, canoeing, and paddle boarding. Stop by this wonderful lake to enjoy the perfect day on the water.
High Rock Lake
Although this small lake is relatively unknown, it's a favorite spot for water sports and swimming among the locals. It sits about an hour outside Charlotte on the road to Winston-Salem.
Since this lake is so shallow, it's the perfect breeding ground for different types of bass. Locals frequent this rich bass fishing spot, but guests can also enjoy fun water sports such as jet skiing, wakeboarding, and boat rentals.
Badin Lake
You can find Badin Lake in the Uwharrie National Forest just an hour outside Charlotte. Outside of the fun water sports like fishing, boating, and canoeing, guests can enjoy hiking the many trails surrounding the lake.
Stop by to get lost in nature on an overnight hiking trip. The lake has many campsites right next to the lake, making this the perfect spot for a weekend trip to the lush North Carolina woods.
Belews Lake
Sitting in the stunning hills of the Blue Ridge Mountains sits Belews Lake, a man-made reservoir created in 1973. A quick drive outside of Charlotte, this lake offers a quiet getaway for those looking to explore nature and enjoy the natural beauty of the woods.
Be sure to bring your swimsuit to hop in the lake and swim around to explore the shoreline. If you're a fan of going under the water, the clear waters are the perfect place for scuba diving and snorkeling.
Jordan Lake
Less than three hours from Charlotte, Jordan Lake is perfectly situated between Durham and Raleigh, two major cities full of fun bars, restaurants, and outdoor activities.
With thousands of campsites and 14 miles of hiking trails around the park, this lake is the perfect spot to enjoy the country just outside the city.
Mountain Island Lake
Mountain Island Lake is the smallest body of water in the Catawba chain of Lakes, well known as being the home of Lake Norman.
This lake is in a residential area, so be sure to keep quiet and be respectful when visiting this small area. However, in the summer, plenty of outdoor events like music festivals and dog-meet-ups are hosted here.
Lake Tillery
With over 100 miles of shoreline in the Morrow Mountain State Park, Lake Tillery is a stunning destination to stop and enjoy warm waters, perfect for swimming or relaxing on the sandy beach.
This lake is a haven for nature lovers; the park has lush greenery and thriving wildlife. Many people who hike here state common run-ins with friendly wildlife.
Randleman Lake
This stunning lake has a large boat ramp and public access for guests to enjoy the 3,000 acres of water. Created in 2003, next to the construction of the Randleman Dam, this lake is a perfect destination for boating, fishing, and canoeing.
The lake also has plenty of outdoor activities like hiking, camping, and picnic sites in the area. Be sure to pick up your litter at this busy lake, as it can get overwhelmed with guests in the summer.
The 16 Best National Parks to Visit in June For Summer Fun
Are you looking for the perfect summer adventure? Look no further than these top national parks to visit in June! From the stunning wildflower displays at Lassen Volcanic National Park to the world-class whitewater rafting at New River Gorge National Park, this article provides insider tips and recommendations for an unforgettable outdoor experience. Don't miss out on the chance to explore these breathtaking natural wonders during one of the best months of the year!
6 National Parks To Avoid This Summer (And The Alternatives)
Are you planning a summer trip to a national park but want to avoid the crowds? Look no further than this article, which provides insider tips on which popular national parks to avoid and offers recommendations for six alternative destinations that offer unique experiences and stunning natural beauty. From exploring rugged peaks and pristine lakes at North Cascades National Park to discovering the geological history of Capitol Reef National Park, this article has everything you need to plan an unforgettable outdoor adventure this summer.
Best 16 Utah Vacation Spots
Are you looking for an unforgettable vacation spot with breathtaking natural beauty? Look no further than Utah! With stunning national parks like Zion and Bryce Canyon, as well as unique attractions like the Homestead Crater and Dead Horse Point, Utah has something for everyone. This article provides insider tips and recommendations for the best places to visit in Utah, from hiking to skiing to soaking in natural hot springs. Don't miss out on the chance to explore this incredible outdoor playground!
5 Waterfalls in Zion National Park For A Fabulous Day Out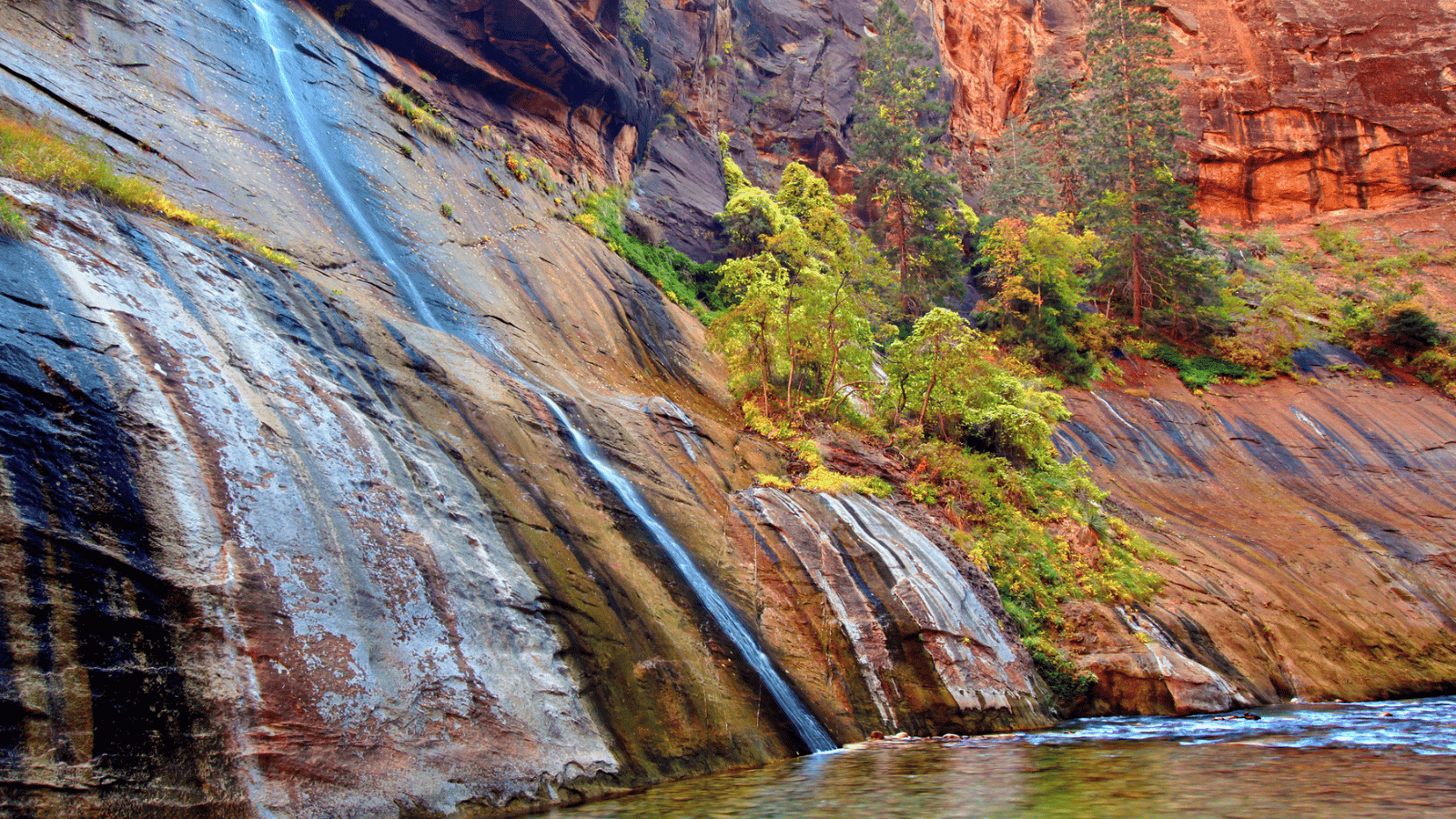 Are you a nature enthusiast looking for an outdoor adventure that will take your breath away? Look no further than Zion National Park in southwestern Utah! This article explores the park's stunning waterfalls, including the moderate hike to Archangel Falls and the more challenging Upper Emerald Pools. But that's not all – the article also highlights other natural attractions in the park, such as The Great White Throne and the Court of the Patriarchs. Don't miss out on the chance to explore this gorgeous landscape and experience the beauty of Utah's unique natural wonders!