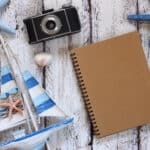 Elizabeth is an experienced traveler and writer with bylines in several popular travel publications. She currently co-owns a small digital travel publication and spends her free time writing, taking photos, and traveling.
If you're up for some spine-chilling adventure, then brace yourself for a tour of the 13 creepiest ghost towns near Houston! These abandoned settlements were once flourishing hubs of activity, but now they stand isolated and eerie, shrouded in mystery and macabre tales. From cursed mines to haunted homes, each of these ghost towns has a unique story to tell. Put your nerves to the test and join us on this journey of intrigue and curiosity.
Indianola
Indianola, the Silent Witness of Time's Power: Intriguing yet serene, Indianola is a window into the ebbs and flows of history. Founded in 1844, this port city on Matagorda Bay was once poised to compete with the likes of Galveston and New Orleans. From a thriving population of over 5,000 in the 1870s, the town was hammered into quiescence by brutal hurricanes. Today, key landmarks like the granite monument to La Salle serve as beacons of the past, inviting travelers to explore and reflect.
Beulah Park
In the heart of Houston, Texas, Beulah Park stands as a timeless testament to resilience and community spirit. Established in the early 1900s by pioneering African-American families, this once-bustling neighborhood echoes with tales of artists, musicians, and civil rights leaders. Marvel at its distinctive architecture, absorb its historical significance and immerse yourself in the remnants of a community that thrived despite adversity.
Fayetteville
Imagine retracing the footprints of German and Czech immigrants in the heart of 19th-century Texas. Fayetteville, once a bustling hub of farming and commerce, now offers a peek into its intriguing past through its historic buildings that stand the test of time. Experience the town's historic heartbeat at the 1870s Sts Peter & Paul Catholic Church, and find remnants of life that once thrived at the spotless Werlla's Store and Old Fire Station.
Vandenburg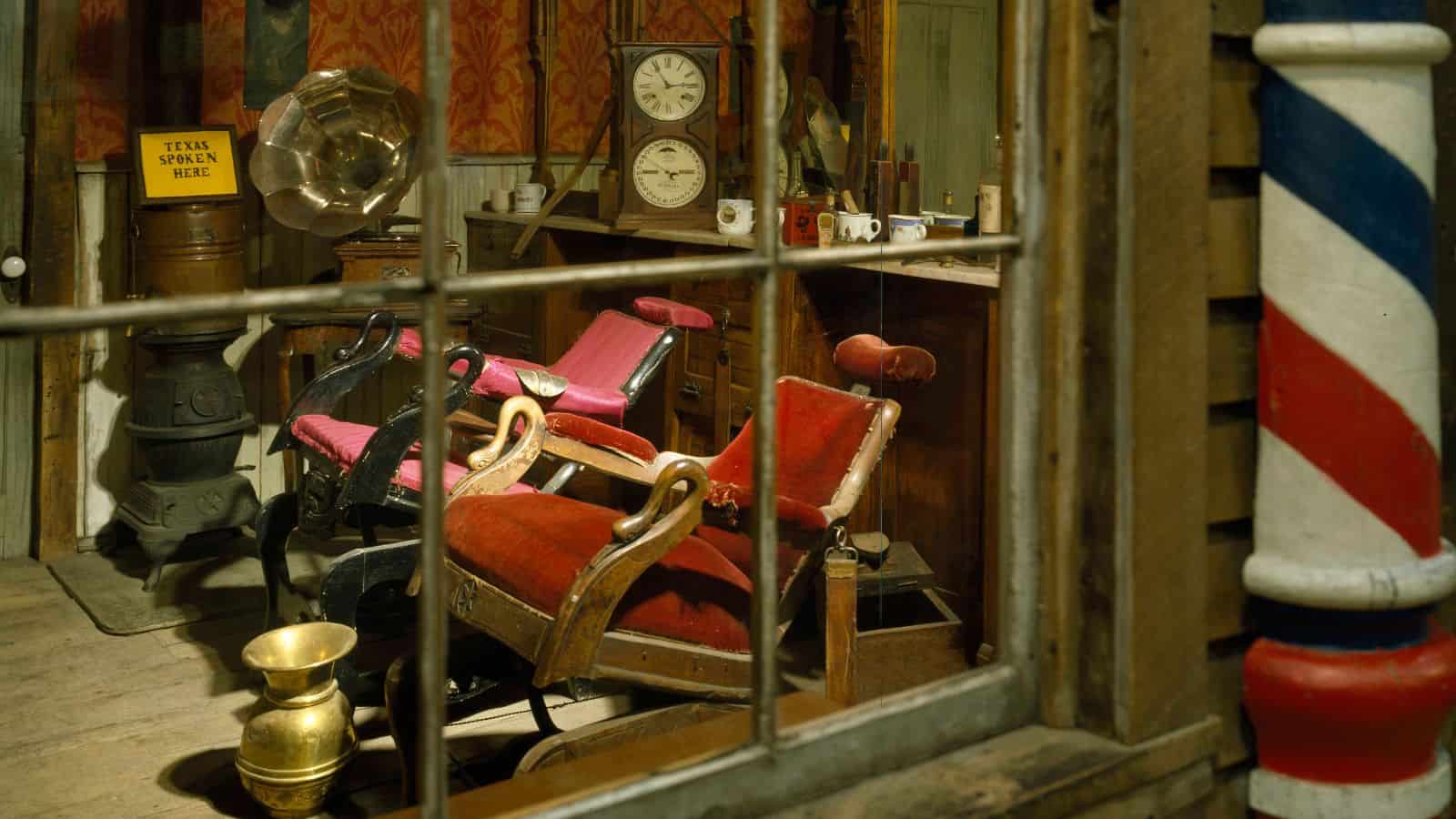 Take a step back in time with a visit to Vandenburg, a once-thriving cotton production town that reached its peak in the early 1900s. Although the echoes of its vibrant past have quieted, the charm of its deserted buildings and old railroad line offers an intriguing glimpse into history's ever-turning pages.
Magnolia Park
Magnolia Park, a dormant hub in Southeast Houston, silently whispers tales of a vibrant community that once played a significant role in shaping the city's progress. Though its glory faded due to neglect, the park has begun to stir with the recent rejuvenation efforts, making it an intriguing stop on your travel itinerary to uncover the layers of a city in transformation.
Old Fort Bend
Embark on an exploration of Old Fort Bend, a nerve-tingling ghost town in southwestern Houston. This corner of the city, steeped in historical significance, offers a haunting maze of unexplained phenomena and spectral sightings. Amid the eeriness, you'll discover well-preserved historical landmarks, inviting a glimpse into a forgotten past and providing a unique navigation through Houston's obscure history.
Sugar Hill
Sugar Hill, once a bustling hub of over 10,000 residents, offers a poignant exploration into Houston's past. As one of the first African-American neighborhoods, it was a vibrant blend of culture, business, and community spirit that has since been lost to the tides of urban renewal. Today's efforts to preserve its history through artifacts and community initiatives provide curious travelers with a unique vantage point into the city's past and its future.
East Columbia
East Columbia, a forgotten relic on the outskirts of Houston, offers history buffs an intriguing exploration journey. This town, where time seems to have halted, was once an essential port on the Brazos River. Its abandoned buildings and ghostly ambiance unlock a compelling narrative of the rise and fall of river transportation and provide a captivating, albeit eerie, reflective experience.
La Porte
Chart a course to La Porte, a desolate community drawing a stark contrast to Houston's vibrant energy. The town, founded in 1892, once thrived as a pivotal player in Houston's industrial past, its port humming with ships ferrying goods across the Atlantic. Now, as you walk through the empty streets echoing tales of flourishing trade and petrochemical industry, you'll encounter the haunting beauty of remnants preserved from its prosperous epoch.
Jacinto City
Jacinto City, an idyllic ghost town nestled in eastern Houston, Texas, was once a thriving industrial hub in the early 1900s. Visitors are drawn to its eerie beauty, where the crumbling remains of factories and the old train station echo a forgotten prosperity. This stark precipitation of economic decline and natural disasters becomes a haunting yet captivating exploration for the intrepid, serving as a poignant chronicle of the city's challenging past.
Baytown
Delve into the mysterious side of Baytown, where the city's industrial past lingers in its abandoned structures and untouched landmarks. Each rusted metalwork and dust-laden bookshelf offers a hauntingly beautiful throwback to a bygone era. Embark on this historical exploration and unearth the compelling stories behind the city's architectural ghosts.
Crosby
Uncover the forgotten history of Crosby, one of the creepiest ghost towns near Houston, where the deserted streets and crumbling buildings speak volumes of the bustling activity it once embraced. Experience the eerie silence, punctuated only by the winds whispering through broken windows, as you step back into a time when this now-deserted railroad town thrived in the early 1900s.
Montgomery
Montgomery, Texas, offers a hauntingly beautiful tableau of history and desolation. Its abandoned buildings, once vibrant with the hum of sawmills and cotton plantations, now stand as poignant epitaphs of an era shaped by economic vicissitudes and natural calamities. Your journey through Montgomery's veiled past will paint a vivid portrait of a community's rise and fall, encapsulated within its silent streets and empty structures.
20 Thrilling Florida Vacation Spots
Ready to plan your next vacation in sunny Florida? Here are the highlights of the 20 best vacation spots in the state! From the vibrant nightlife of Miami to the laid-back charm of Clearwater, there's something for everyone. Whether you're looking for family-friendly activities, high-end experiences, or unique adventures, this article has got you covered. So, pack your bags and get ready to soak up the sun and fun in the Sunshine State!
15 Virginia Vacation Spots Perfect For Exploring History
Explore the best vacation spots in Virginia with this must-read article! From the historical charm of Williamsburg to the breathtaking beauty of Shenandoah National Park, there's something for everyone. Don't miss out on the top attractions, outdoor adventures, and unique experiences that Virginia has to offer.
Top 15 Ohio Vacation Spots: Vibrant Cities & Aesthetic Parks
Ready to discover the best vacation spots in Ohio? Look no further than this article, which highlights the top destinations in the state, from the vibrant cities of Cleveland, Cincinnati, and Columbus to the scenic Hocking Hills State Park. Explore the great outdoors, enjoy cultural activities, and indulge in local cuisine and attractions. So, pack your bags and get ready to experience the diverse and exciting vacation spots that Ohio has to offer!
Picturesque Lake And Mountain Top Views: 16 Michigan Vacation Spots
Discover the best Michigan vacation spots with this ultimate guide! From the charming university town of Ann Arbor to the breathtaking Pictured Rocks National Lakeshore, there's something for everyone. Whether you're looking for outdoor adventures, cultural experiences, or romantic getaways, Michigan has it all.