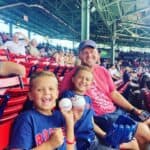 Jake Cain is an entrepreneur and writer from Cincinnati, Ohio. He spends his free time driving around the country in his late 90's conversion van, affectionately known as the "Monster Van" with his wife and 3 boys.
There is a lot to do in Tampa, Florida.
Still, after you've experienced Busch Gardens and Adventure Island, checked out the Aquarium, and hit the pool, you may want to consider getting away from the city for a day to a close-by destination.
Florida has a bit of a bad reputation these days, but there's more to it than Disney World and crazy news headlines. There are some amazing destinations in the Tampa area that will allow you to experience nature in a whole new way.
Within an hour or two of Tampa, you'll find stunning beaches, castles, hiking trails, and so much more. There's something for everyone whether you want a solo day trip, some alone time with your sweetie or a family getaway.
We've rounded up the # best day trips from Tampa for you to check out next time you need a break from the norm.
Universal Studios
Let's start out big on our day trip journey, shall we? Universal Studios is an iconic destination with so much to offer!
Orlando is only a two-hour drive from Tampa, making it an ideal day trip destination. Universal is a destination that you'll love for family time, a friend's trip, or just a solo adventure.
There are several incredibly immersive worlds to explore inside Universal Studios Orlando, including Harry Potter World. The rides are also seemingly endless, from water slides to roller coasters to Suess-themed carousels.
Little kiddos will probably enjoy meeting minions and watching the Cat in the Hat, while adults might want to grab a butterbeer and ride along with Hagrid on his daring adventure. There's something for the whole crew at Universal Studios, that's for sure!
Disney World
We couldn't mention Universal without also suggesting the happiest place on Earth, right? Come on; it's Disney for goodness sakes.
Still just two short hours from Tampa, Disney World offers excitement and unique experiences that you'll love no matter your age. There are four theme parks in total at Disney World Orlando, and you could probably spend more than a single day exploring each one.
It's best to have a plan of exactly what you want to see when you head to Disney for a day, and plan ahead by purchasing fast passes to make the most of your visit. If you're looking forward to enjoying the new Star Wars: Rise of the Resistance area, you'll definitely need to plan ahead and arrive early in the day because it's been selling out almost daily.
If you're just looking for a leisurely day, Disney can still be a great stop.
You can shop in Disney Springs and enjoy food from around the world in Epcot while strolling at your own pace. You can even stop for an adult beverage or two at themed bars throughout the park if you're into that kind of thing.
Crystal River National Wildlife Refuge
Just an hour and a half from Tampa, you'll find a pristine natural landscape that is unparalleled by any other in the state. The Crystal River National Wildlife Refuge is home to picturesque views and also manatees.
If you've ever wanted to watch sea cows in the wild, this is a great place to come. Not only can you watch them, though, but you can snorkel with them as well.
Guides bring you close to the manatees while instructing you on how to interact with them without hurting or scaring the giant creatures. It's an experience worth having for animal lovers and nature lovers alike.
If the wildlife refuge can't keep you entertained all day, then you can also check out the nearby Crystal River Archaeological State Park. Try doing one in the morning and the other in the afternoon with a short break for lunch at a local hotspot like Amy's on the Avenue.
The Everglades
Many tourists put The Everglades on their Florida bucket list, but Floridians often forget what a spectacular resource they are and how close to Tampa they really are. There's so much natural beauty in this area of Florida.
The Everglades will get you up close and personal with all manner of wildlife. Hike along boardwalks or take an airboat ride out into the waters.
You can even golf for the afternoon if you'd like! There's no shortage of things to do in this sunny, marshy playground.
If you were hoping to see an Alligator, then a visit to The Everglades is a great idea. You'll see plenty of turtles and birds too.
The Everglades take up 1.5 million acres of wetland, which means there's plenty to do, see, and explore for your whole crew and a whole day if you're up for an adventure.
Solomon's Castle
If you're looking for something a bit odd to experience for the day, then look no further than Solomon's Castle. It's tucked away in a wooded area, but you'll know when you arrive. Although the castle mirrors the architectural features of something a Disney Princess might inhabit, it's made entirely of aluminum.
Inside the castle, you can view an art gallery of pieces that artists rendered from only recycled materials. You can also dine at the castle for an experience you'll be sure to remember.
The restaurant at Solomon's Castle is a life-sized boat. You can dine inside the belly of the beast or out on the deck, depending on your preference, but either way, you'll enjoy the homie feel of the food available at the castle.
The Salvador Dali Museum
Art lovers rejoice! The Salvador Dali Museum is a testament to the life and vision of this visionary artist. It features a permanent collection of some of Dali's most famous pieces as well as temporary exhibits celebrating like-minded artists.
In addition to the art scene available at the Dali, you may also want to attend events like Los Vinos de Dali, which celebrate art through wine and food.
Miami
Trendy bars, hot beach life, and nightclubs that keep on bumping until morning are the hallmarks of Miami. It is a vibrant town where you can't possibly get bored.
Check out the ultra-hip; some may say, hipster, coffee shop scene for a slower pace. You can find some great shopping after you get your caffeine fix too.
Head over to Little Havana to get a taste of Cuba without the long trip. It feels just like being there, and the food is divine.
South Beach, also known as SOBE, is a hot spot for locals, but a fun place for tourists to check out as well. There's never a dull moment on South Beach, no matter what time of day you visit, but we recommend heading there for dinner because it's a culinary hub that can't be beaten.
Naples
The views of the Gulf of Mexico from Naples are unsurpassed. Head out on the pier to get the best view and enjoy some wildlife as well. You might even want to stick around to see a sunset.
If you'd like to step back in time and experience the history of Naples, then you'll want to check out the Historic Palm Cottage. It's a two-story cottage that shows off original artwork, furnishings, and architectural style.
The Palm Cottage was the first home ever built in Naples. This landmark is only one of many rustic heritage locations scattered throughout the area.
If you're an automobile lover, then you'll want to head to the Rev's Institute for at least part of a day. You'll get an in-depth look into auto history, engines, and other automotive-themed treasures at the museum.
You can also spend a morning at the Naples Zoo before heading over to the Fifth Avenue South shopping district in the afternoon.
No matter what you choose to do in Naples, you're sure to find fun for every person in your party.
Clearwater Beach
An uber-popular destination for locals and tourists alike, Clearwater Beach boasts sun and sand in a setting that is quintessential Florida.
You can relax in the sun and sand, shop at the beachside shops, or head to the marina to check out the gorgeous yachts that line the Gulf.
If you'd like to hide from the crowds a bit, then you might want to head over to Sand Key Park. It's a much more relaxed beach atmosphere, so it might be better for a family with kiddos to watch.
Honeymoon Island State Park
Just an hour from downtown Tampa lies a less crowded beach scene that's similar to Clearwater Beach. Some locals claim the beach is nicer, but that's up for debate.
Regardless of your opinion on the beaches in the park, it's a nice place to spend some time if you're interested in some seclusion on your day away.
In addition to the beach, you can strap on your hiking shoes at this park to see some of Florida's natural wonders. The Osprey Trail is only 2.5 miles long, so it's a great option for beginner hikers or kiddos.
You can also fish in the park if you're hoping to catch yourself some dinner to bring home.
Punta Gorda
Two hours from Tampa, you'll find Punta Gorda, an often overlooked but beautiful area of the Florida coast. Not only is their excellent sailing in the area, but fishing is also fantastic!
It's a great place to relax and unwind with fewer tourists.
While you're there, you should check out the Babcock Ranch Preserve. It features a wide variety of wild animals that you can see on a 90-minute guided tour.
You might get to see a cougar if you take the tour at Babcock Ranch, but you don't have to head to the preserve to enjoy the wildlife that Punta Gorda has to offer. You only need to walk the streets and head toward the water to see all manner of marine wildlife and birds.
Devil's Den
Are you an avid scuba diver or snorkeler? A strong swimmer?
Then we have a place you need to visit on your next day trip from Tampa. Out in the town of Williston lies a place you can only reach by snorkeling or scuba diving, and that place is called Devil's Den.
Devil's Den is a prehistoric spring that entices visitors from around the world with its crystal clear waters and pretty appearance. Early settlers gave the Den its name because of the steam that rises from the mouth of the cave on cool mornings.
Sunken Gardens
In St. Petersburg, you'll find the Sunken Gardens; a botanical garden tucked away in the center of the bustling city. You can walk the gardens to see several flowers, waterfalls, and over 50,000 tropical plants!
If you want some good Instagram photos, this is the place to be. The kids will love experiencing the butterflies here as well. It's a place that will work for anybody.
If the gardens don't take up your whole day, St. Petersburg has plenty of dining and entertainment options to add to your trip to make it worth you while.
There is so much to do within an hour or two of Tampa; it's hard to cover it in one shot. You can experience the natural wonders of Florida in a variety of ways, but you can also get your action and adventure fix if you so desire.
We love how close Tampa and Orlando are so that you can take a day to visit Disney or Universal Studios. We also love that you can hit the beach and swim with the manatees and even go for a short hike if you'd like.
Tampa has a lot to offer by itself, but when you venture out just a short way, you'll find that the variety of adventures you can participate in is nearly endless.
9 Day Trips From Virginia Beach Full of Rich History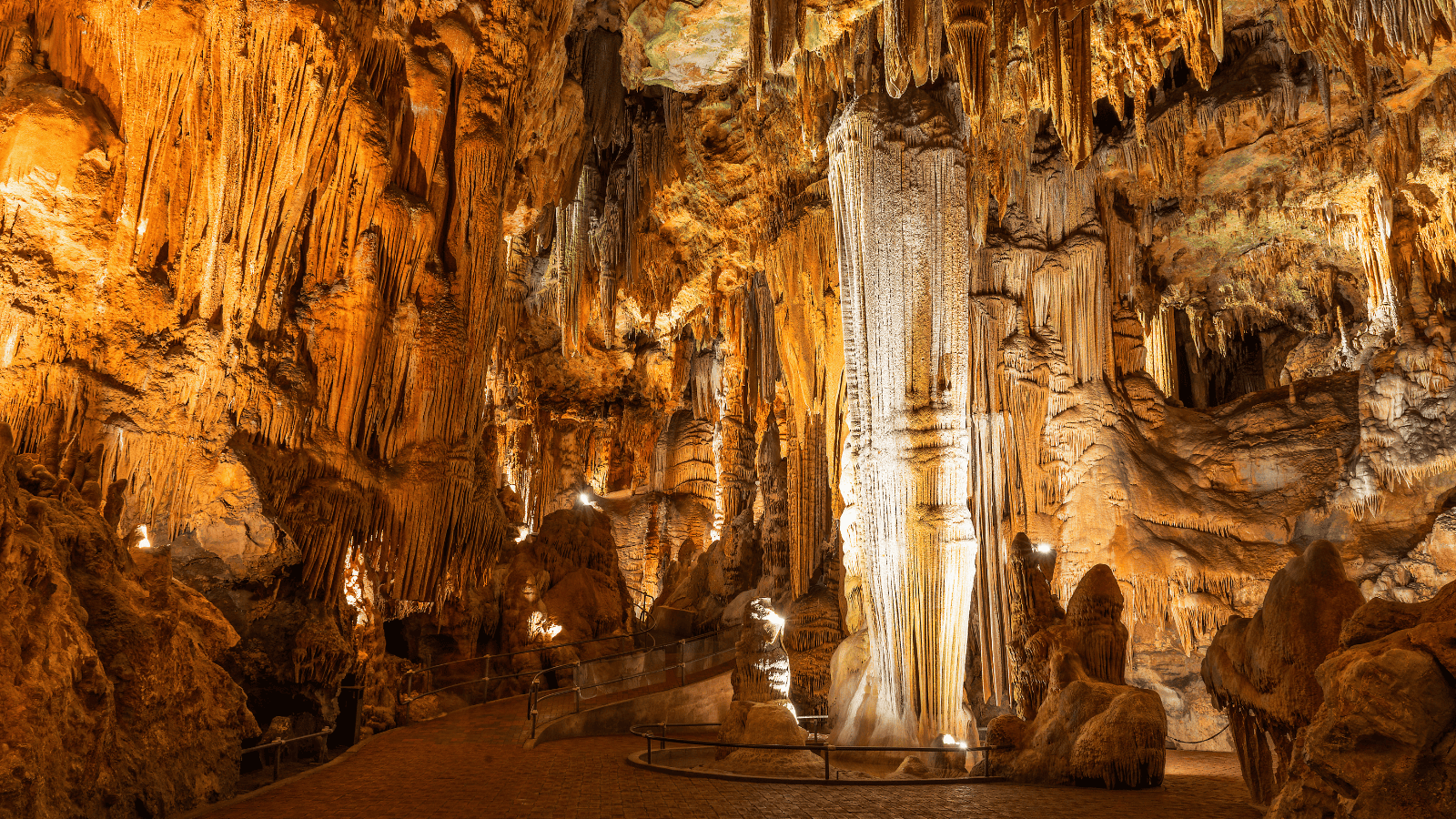 Discover the top day trips from Virginia Beach that offer a perfect escape from the hustle and bustle of the city. From exploring the historical sites of Colonial Williamsburg to witnessing the wild ponies on Chincoteague and Assateague Islands, this article has something for everyone. So, plan your mini-vacation now and explore the best of Virginia's gems!
16 Aesthetic Beach View Day Trips From Santa Barbara
If you're planning a trip to Santa Barbara, don't miss out on exploring the nearby destinations that offer something for everyone. From hiking in the Los Padres National Forest to relaxing on the beaches of Avila Beach, you'll enjoy this list of the best day trips from Santa Barbara. Whether you're a wine enthusiast or a film buff, there's something for everyone on this list of exciting day trips.
10 Day Trips From Gainesville
If you're planning a trip to Gainesville, Florida, don't miss out on exploring the nearby destinations that offer something for everyone. From the historic city of St. Augustine to the beautiful beaches of Daytona and Cedar Key, we've compiled a list of the best day trips from Gainesville. Whether you're an outdoor enthusiast or a history buff, there's something for everyone on this list of exciting day trips. So, plan your mini-vacation now and explore the best of Florida's gems!
Best 16 Day Trip Spots From Myrtle Beach
If you're planning a trip to Myrtle Beach, South Carolina, don't miss out on exploring the nearby destinations that offer something for everyone. From the charming fishing town of Murrells Inlet to the historic city of Charleston, this article has compiled a list of the best day trips from Myrtle Beach. Whether you're a beach lover or a history buff, there's something for everyone on this list of exciting day trips. So, plan your mini-vacation now and explore the best of South Carolina's gems!