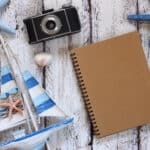 Elizabeth is an experienced traveler and writer with bylines in several popular travel publications. She currently co-owns a small digital travel publication and spends her free time writing, taking photos, and traveling.
One of the best things about traveling is getting to explore your surroundings on foot. It's a great way to get exercise, see the sights up close and personal, and really experience a new place.
Unfortunately, not all cities are equal when it comes to walkability, and in the United States, some places are just downright difficult to navigate without a car, including more than a few North Carolina cities that, for whatever reason, are some of the least walkable cities in the US.
Click through to see how Walk Score ranked your city or if it even made the list (hint: if you're from North Carolina, your city is likely on the list).
11. Fort Wayne, Indiana
Unfortunately, Fort Wayne is listed as an entirely car-dependent location, with a Walk Score of only 25, indicating that it's somewhat walkable and some errands can be accomplished on foot. The city offers several beautiful walkable spaces, including Art This Way's Double Plus Alleyways and Promenade Park. However, outside of downtown, the city's walkability score drops significantly, meaning you'll definitely need a car to get around.
10. Gilbert, Arizona
Gilbert, Arizona, finds itself near the bottom of the list with a dismal Walk Score of just 28.8. This isn't entirely surprising given its origins as a railroad town; however, it now finds itself surrounded by neighboring cities of Mesa and Chandler, both of which are also among the country's least walkable. Despite this, there are pockets of Gilbert, including downtown and the Encanto historic district in Phoenix, that are making strides toward better walkability.
9. Greensboro, North Carolina
Despite the Greensboro City Council's promises to support pedestrian infrastructure, the reality on the ground seems quite different. Walk Score, the leading walkability index, has ranked Greensboro as one of the least walkable cities in the US, with a score of just 28.8 out of 100. So, despite the lovely weather and natural beauty of the city, Greensboro is not the ideal destination for those who enjoy walking and exploring on foot.
8. Durham, North Carolina
Much like Greensboro and other North Carolina cities that made the list, Durham's urban layout is not conducive to walking. With a population of just over 220,000, the city's Walk Score is under 30, whereas the national average for all cities in is about 49, so you can gauge just how difficult it is to get around here without a car.
7. Nashville, Tennessee
Despite efforts to create walkable neighborhoods in Nashville, the city still falls short in terms of overall walkability. The city's layout, designed with a heavy focus on cars, makes it difficult for pedestrians to navigate safely and efficiently. Additionally, many popular destinations are spread out across the city, requiring lengthy walks or even car rides to access.
6. Jacksonville, Florida
Jacksonville is a city spread out over a large area, making it difficult to navigate on foot. Add in hot temperatures and a lack of sidewalks in many areas, and you've got a city that's less than ideal for pedestrians. All of this contributed to Walk Score giving it an overall walkability rating of a measly 26.3.
5. Montgomery, Alabama
Montgomery, Alabama, may be a charming southern city, but it's no paradise for pedestrians. With a measly Walk Score of 26.2, navigating its street-filled landscape can be difficult on foot. While other Alabama cities invest in building sidewalks, bike paths, and trails, Montgomery lags behind.
4. Charlotte, North Carolina
While Plaza Midwood may be a charming and compact neighborhood, Charlotte overall struggles with walkability. Its Walk Score of 25.5 is one of the lowest in the country, making it difficult for residents and visitors alike to traverse the city by foot. Though some may enjoy the walking access in their immediate vicinity, the lack of connectivity across the city is a major hurdle.
3. Winston-Salem, North Carolina
Winston-Salem is a popular spot for retirees. However, its walk score of only 22.3 makes navigating the city on foot a challenge. Even Jason Thiel, the president of Downtown Winston-Salem Partnership, admits that residents want easy access to local amenities and a vibrant community, not just retirees. However, the city isn't just quite there yet.
2. Chesapeake, Virginia
Nestled on the Atlantic Intracoastal Waterway, Chesapeake hardly warrants any praise as the second-least walkable city in the US. But look beyond its lack of pedestrian-friendly infrastructure, and you'll be rewarded with a stunning array of nature escapes. From the Chesapeake Bay to the Atlantic Ocean, this Virginia city offers a plethora of outdoor activities, making it a mecca for nature enthusiasts (you simply need a rental car to explore them all).
1. Fayetteville, North Carolina
According to the most recent statistics available, Fayetteville, North Carolina, is officially the least walkable city in America, with a dreadful Walk Score of just 20.4 out of 100. Despite this, there's hope for this dismal statistic, as recent data shows an uptick in commuters taking to their feet. While there's still a long way to go, it's encouraging to see a positive shift toward a more pedestrian-friendly Fayetteville because it's a delightful city to explore.
20 Thrilling Florida Vacation Spots
Ready to plan your next vacation in sunny Florida? Here are the highlights of the 20 best vacation spots in the state! From the vibrant nightlife of Miami to the laid-back charm of Clearwater, there's something for everyone. Whether you're looking for family-friendly activities, high-end experiences, or unique adventures, this article has got you covered. So, pack your bags and get ready to soak up the sun and fun in the Sunshine State!
15 Virginia Vacation Spots Perfect For Exploring History
Explore the best vacation spots in Virginia with this must-read article! From the historical charm of Williamsburg to the breathtaking beauty of Shenandoah National Park, there's something for everyone. Don't miss out on the top attractions, outdoor adventures, and unique experiences that Virginia has to offer.
Top 15 Ohio Vacation Spots: Vibrant Cities & Aesthetic Parks
Ready to discover the best vacation spots in Ohio? Look no further than this article, which highlights the top destinations in the state, from the vibrant cities of Cleveland, Cincinnati, and Columbus to the scenic Hocking Hills State Park. Explore the great outdoors, enjoy cultural activities, and indulge in local cuisine and attractions. So, pack your bags and get ready to experience the diverse and exciting vacation spots that Ohio has to offer!
Picturesque Lake And Mountain Top Views: 16 Michigan Vacation Spots
Discover the best Michigan vacation spots with this ultimate guide! From the charming university town of Ann Arbor to the breathtaking Pictured Rocks National Lakeshore, there's something for everyone. Whether you're looking for outdoor adventures, cultural experiences, or romantic getaways, Michigan has it all.