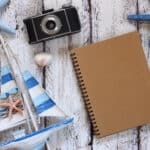 Elizabeth is an experienced traveler and writer with bylines in several popular travel publications. She currently co-owns a small digital travel publication and spends her free time writing, taking photos, and traveling.
Prepare to leave the beaten path and dive into the peculiar. From the eerie depths of the Paris Catacombs to the, ahem, whimsical Phallus Museum in Iceland, we've curated a list of the top ten bizarre tours you need to add to any adventure bucket list.
Buckle up for a journey into the wonderfully weird world of travel.
Chernobyl Tour — Ukraine
While currently closed due to the ongoing war, visitors used to be able to take a step back in time and explore one of the most well-known disaster sites in history by booking the "Chernobyl Tour." During the tour, visitors can explore the abandoned city, learn about the disaster, and see the infamous reactor.
Ice Hotel Tour — Sweden
Immerse yourself in the stunning frozen world of iconic Sweden's Icehotel. Built entirely out of ice and snow each year, this hotel is both a work of art and an immersive experience, all wrapped into one unique experience. Take a tour of the hotel or stay overnight; whichever option you choose, we recommend taking part in ice carving classes.
Ghost Tour — New Orleans
New Orleans is known for its haunted past and ghostly sightings, making it the perfect destination for a ghost tour. Explore the city's most haunted locations and hear truly bone-chilling stories from long ago. The tour includes a visit to the iconic St. Louis Cemetery No. 1, the oldest cemetery in the city.
Catacombs Tour — Paris
Think you're brave enough to explore the dark and eerie underground catacombs of Paris? This vast network of tunnels and rooms underneath the City of Lights (which most travelers find is otherwise overrated) is filled with the remains of millions of people, making it a macabre tourist attraction suitable for both history enthusiasts and fans of all things eerie.
Cheese Tour — Netherlands
Escape to the countryside of the Netherlands and indulge in a smelly, tasty cheese tour. There are various tours to choose from, which means you can visit local farms and learn about the production of their famous cheeses like Gouda and Edam. Or, you can stay in a tourist hotspot like Amsterdam and treat yourself to an evening in a cheese-tasting room.
Salt Cathedral Tour — Colombia
Located 200 meters underground, the Salt Cathedral of Zipaquirá in Colombia is a marvel of engineering and architecture. The "cathedral" is made entirely from salt and includes impressive sculptures, a light show, and even an underground lake.
Charles Manson Helter Skelter Tour — California
This tour takes you through the Manson Family's chilling Los Angeles haunts, offering a raw, unfiltered look at a pivotal moment in true crime history. It's not just a tour; it's an immersive lesson in infamous lore that's worth every creepy moment.
Swimming With Pigs — Bahamas
Head to the crystal-clear waters of the Bahamas, one of the must-visit islands in the Caribbean, and swim with pigs! These friendly pigs are eager to greet visitors and enjoy a refreshing swim. The experience is a perfect mix of adventure and relaxation, and it's especially great for those looking to take home cute photos as souvenirs.
Icelandic Phallological Museum — Iceland
This one-of-a-kind tour takes you on an eyebrow-raising journey through a collection dedicated to all things phallic. A visit here promises to be enlightening, surprisingly educational, and undeniably unforgettable. It's a testament to Iceland's embrace of the weird and wonderful.
Haunted House Tour — Japan
Japan's abandoned haunted houses are the perfect option for ghost hunters interested in an otherworldly experience abroad. You've got plenty of tour options to choose from, so you can take your pick — explore abandoned homes, schools, or hospitals, all known for their chilling and unusual occurrences.
11 Day Trips From Reno: Desert Stops For Everyone To Enjoy
Are you planning a day trip from Reno, Nevada, and looking for some exciting options? Look no further than this article, which highlights the best day trips from Reno. There's something for everyone, from skiing in Mount Rose to relaxing in Steamboat Hot Springs. So, pack your bags and get ready to explore the beautiful Sierra Nevada mountains and beyond!
Fly-Fishing, Skiing, Hiking, and Much More: 10 Montana Vacation Spots
Looking for an outdoor adventure in Big Sky Country? Look no further than this article, which highlights the top vacation spots in Montana. From Yellowstone National Park's famous geysers to Glacier National Park's breathtaking scenery, and Bozeman's skiing and whitewater rafting, there's something for everyone. So, pack your bags and get ready for an unforgettable trip to Montana's beautiful wilderness, abundant animal life, and incredible national parks.
Best 16 Utah Vacation Spots
If you're looking for a vacation spot that offers breathtaking natural scenery and exciting outdoor adventures, then Utah is the place to be! This article highlights the top places to visit in Utah, from the stunning Zion National Park to the unique Homestead Crater. Whether you're interested in hiking, skiing, or simply soaking in a hot spring, Utah has something for everyone. So, pack your bags and get ready to explore the diverse and awe-inspiring landscapes of Utah!
10 National Parks To Skip If You Have Young Children
If you're planning a national park trip with young children, this article is a must-read! Discover the top 10 national parks to skip if you have young children, from the rugged terrain of Denali National Park to the limited access to Isle Royale National Park. Learn about the challenges and potential dangers of visiting these parks with young children and plan your trip accordingly for a safe and enjoyable experience.