Daniel is a copywriter who has well and truly been bitten alive by the 'travel bug'. After ticking off several North American National Parks and exploring Europe by train, his sights are now set on South East Asia. Usually with at least one camera locked and loaded, you'll find Daniel wherever there are mountains, lakes or beaches.
Embracing the charm of the South, Alabama offers a treasure trove of beautiful lakes, each teeming with unique characteristics and fun activities. The state is a paradise for anglers, with lakes rich in largemouth bass and a myriad of other fish species that are perfect for fishing trips.
From hidden gems in quaint towns to sprawling water bodies that are home to a variety of recreational activities, Alabama's lakes promise unforgettable experiences for every traveler.
Lake Martin
Alabama's Lake Martin is a man-made reservoir on the Tallapoosa River. Once the world's largest artificial lake, it offers a wide range of water activities like swimming, boating, and fishing. Notable landmarks such as Chimney Rock and various events make it a perfect spot for an outdoorsy vacation!
Guntersville Lake
Between Bridgeport and Guntersville lies Alabama's largest lake, Lake Guntersville, a 75-mile expanse formed by the Guntersville Dam. With plenty of outdoor activities like camping, fishing, and boating, the lake has cemented its place as a top bass fishing spot and an excellent choice for lovers of nature and history alike.
Wilson Lake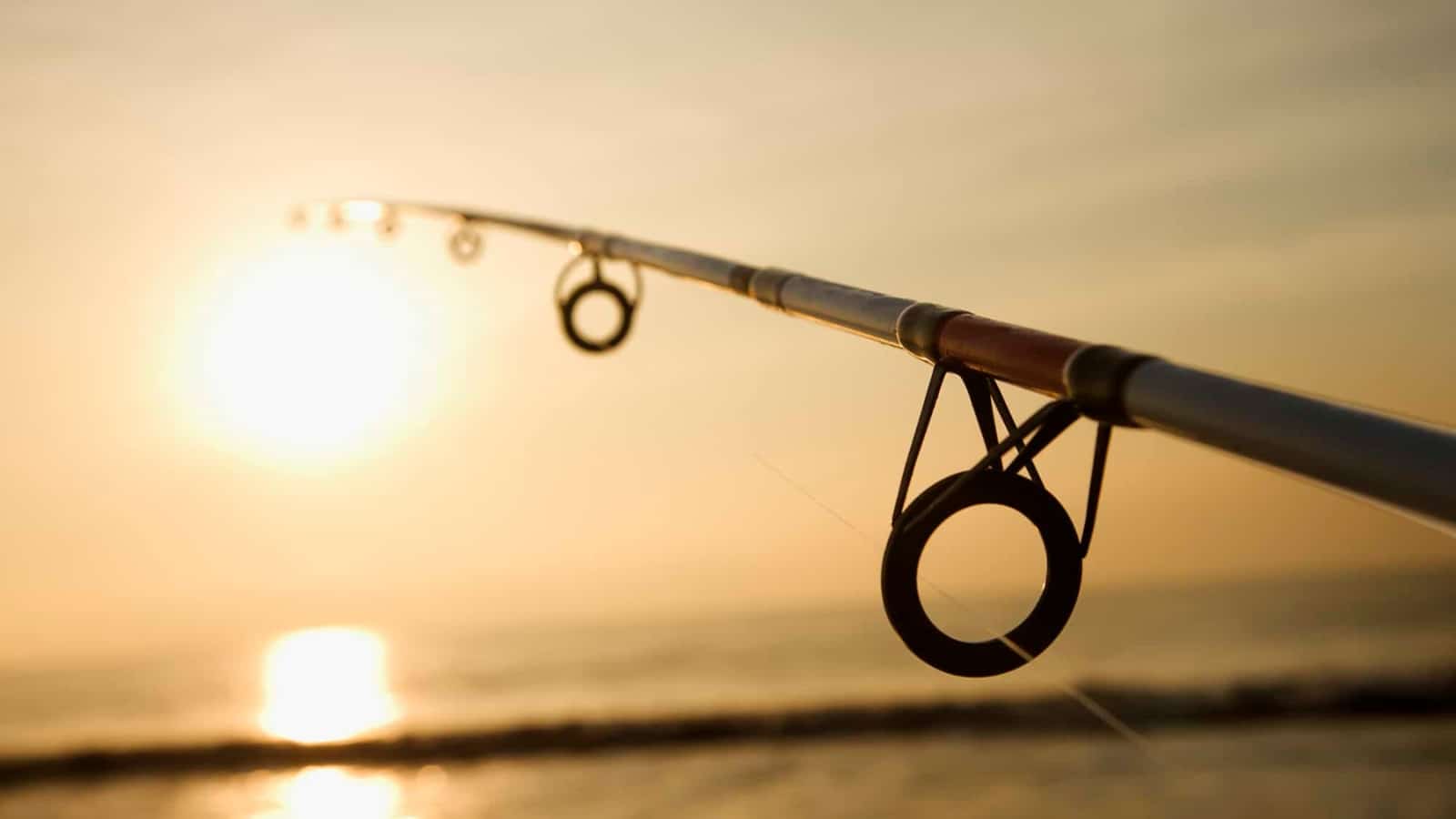 Wilson Lake, found in northern Alabama, extends for 15 miles up to Wheeler Dam, covering 15,500 acres. This lake is a popular destination for anglers, especially for those seeking largemouth bass, smallmouth bass, and catfish. The tailwaters of Wheeler Dam, bustling with smallmouths and other species in spring and fall, along with a handy fishing platform, make Wilson Lake one of the top spots for fishing enthusiasts in Alabama.
Smith Lake
Located on the Sipsey Fork of the Black Warrior River, Smith Lake stands out as Alabama's deepest, covering over 21,000 acres in three counties. Its pristine waters invite swimmers and divers, particularly at spots like Indian Head Rock. Once largely untouched, Smith Lake has now become a bustling hub for water lovers, thanks to its clarity, depth, and surrounding attractions.
Lay Lake
An angler's dream spot, Lay Lake is a 12,000-acre reservoir that boasts a reputation for abundant largemouth bass and spotted bass fishing. Fishing fans can also pursue crappie, bream, and catfish, with the best catches often found in the lake's creeks and shallow sloughs. Established over 100 years ago, Lay Lake continues to be a popular spot for tournament fishing and those looking to get back into nature.
Wheeler Lake
Tucked between Rogersville and Huntsville, Wheeler Lake is Alabama's second-largest lake, filled with enticing recreational activities. Stretching 60 miles from Wheeler Dam to Guntersville Dam, it draws visitors with its boating, fishing, and camping sites. Plus, just upstream, you'll find the Wheeler National Wildlife Refuge, a 35,000-acre plot of land where you might even spot an American alligator!
Pickwick Lake
Created by Pickwick Landing Dam, Pickwick Lake spreads across three states, one of the few U.S. lakes with such a wide reach. It's a sportfishing haven, home to record-size smallmouth bass and catfish, and popular spots like the warm basin at Colbert Fossil Plant. With attractions such as the Yellow Creek waterfall and its connection to the Tennessee-Tombigbee Waterway, Pickwick Lake is a must-visit destination in Alabama.
Weiss Lake
Located in northeastern Alabama, Weiss Lake covers 30,200 acres with over 447 miles of shoreline, offering a huge variety of fishing hot spots for crappie, largemouth bass, and striped bass. Managed by the Alabama Power Company, the lake features everything from shallow flats to deep channels, with nearby amenities like hotels and marinas. From fishing to sailing, Weiss Lake offers activities for everyone throughout the year.
Lake Tuscaloosa
Situated in west-central Alabama, Lake Tuscaloosa was constructed to supplement the water needs of a growing Tuscaloosa population. The 5,800-acre reservoir is not just a water supply source, however, it's also a popular spot for water activities like fishing, boating, and swimming, making it a popular destination for families across America.
Lake Shelby
A stone's throw from Alabama's white-sand beaches, Lake Shelby in Gulf State Park is a natural hub for outdoor fun. This freshwater lake is home to a diverse array of fish and nearly 900 acres of water for swimming and boating, too. Whether enjoying a picnic, renting a kayak, or visiting the dog park, guests at Lake Shelby will experience a unique slice of coastal paradise.
Lake Wedowee
Known as the R.L. Harris Reservoir, Lake Wedowee is situated in Randolph County, Alabama, and is famed for its impressive water quality. Home to a diverse variety of fish, including crappie, largemouth bass, and spotted bass, this enriching reservoir is a popular attraction for fishermen. Beyond fishing, the lake offers activities like boating, swimming, and camping.
Logan Martin Lake
Just south of Alexander City lies Logan Martin Lake—a scenic destination loved by bass fishermen due to its deep waters and abundance of coves and tributaries. More than just a fisherman's paradise, however, the lake is home to plenty of water sports, from swimming to water skiing and boating. The walking trails and small islands that dot the landscape further enhance the natural beauty, making Logan Martin Lake a fantastic destination for both water enthusiasts and nature lovers.
20 Thrilling Florida Vacation Spots
Ready to plan your next vacation in sunny Florida? Here are the highlights of the 20 best vacation spots in the state! From the vibrant nightlife of Miami to the laid-back charm of Clearwater, there's something for everyone. Whether you're looking for family-friendly activities, high-end experiences, or unique adventures, this article has got you covered. So, pack your bags and get ready to soak up the sun and fun in the Sunshine State!
15 Virginia Vacation Spots Perfect For Exploring History
Explore the best vacation spots in Virginia with this must-read article! From the historical charm of Williamsburg to the breathtaking beauty of Shenandoah National Park, there's something for everyone. Don't miss out on the top attractions, outdoor adventures, and unique experiences that Virginia has to offer.
Top 15 Ohio Vacation Spots: Vibrant Cities & Aesthetic Parks
Ready to discover the best vacation spots in Ohio? Look no further than this article, which highlights the top destinations in the state, from the vibrant cities of Cleveland, Cincinnati, and Columbus to the scenic Hocking Hills State Park. Explore the great outdoors, enjoy cultural activities, and indulge in local cuisine and attractions. So, pack your bags and get ready to experience the diverse and exciting vacation spots that Ohio has to offer!
Picturesque Lake And Mountain Top Views: 16 Michigan Vacation Spots
Discover the best Michigan vacation spots with this ultimate guide! From the charming university town of Ann Arbor to the breathtaking Pictured Rocks National Lakeshore, there's something for everyone. Whether you're looking for outdoor adventures, cultural experiences, or romantic getaways, Michigan has it all.